Published on:
21:21PM Mar 29, 2019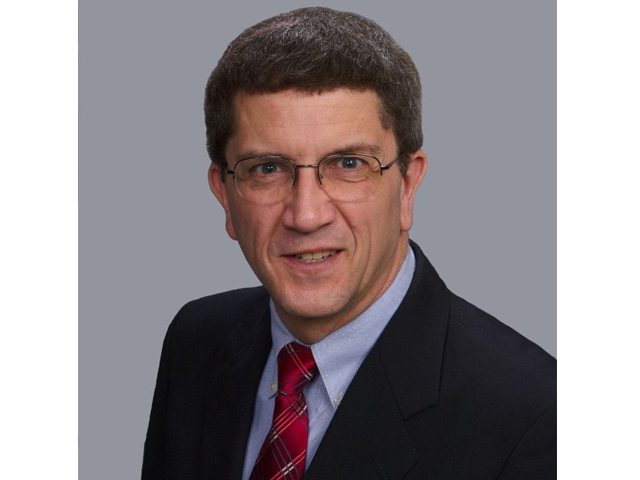 Market Watch with Alan Brugler
March 29, 2019
Listing to Starboard
The good ship Bull Market took a full spread of torpedoes this week and maybe hit a mine or two. In percentage terms the moves were not as large as those we've seen in cattle and hogs recently, but there were certainly some explosions and she's listing to starboard. The biggest hole was in the corn market, whose marginally better fundamentals made it an attractive refuge for producers trying to avoid the global glut of soybeans and wheat. Now the challenge is to get the ship to port and make some repairs to the balance sheets.
Corn futures plunged 5.8% this week, with most of the loss on Friday. USDA indicated much larger than expected March 1 corn stocks on Friday at 8.605 billion bushels. That was more than 200 million larger than trade estimates. Implied second quarter feed & residual use would be the worst since 2013 despite record large numbers of grain consuming animal units (GCAU). Projected 2019 corn acreage was also larger than expected at 92.792 million. Exports have slowed significantly in anticipation of a large Brazilian second crop. The outstanding (unshipped) US sales are 41% smaller than year ago at this time. Total commitments are 71% of the USDA full year forecast, vs. 80% average for this date. On Friday afternoon, the CFTC confirmed a drop of 57,912 contracts in the speculative short position for the week ending March 26. That put them net short 203,414 contracts for futures and options combined. Those that stuck around were rewarded on Friday.
 

Commodity

 

 

 

Weekly

Weekly

Mon

03/15/19

03/22/19

03/29/19

Change

% Chg

May

Corn

$3.7325

$3.7825

$3.5650

($0.218)

-5.75%

May

CBOT Wheat

$4.6225

$4.6600

$4.5775

($0.083)

-1.77%

May

KCBT Wheat

$4.43

$4.45

$4.30

($0.150)

-3.37%

May

MGEX Wheat

$5.548

$5.723

$5.548

($0.175)

-3.06%

May

Soybeans

$9.09

$9.04

$8.84

($0.195)

-2.16%

May

Soy Meal

$310.80

$315.00

$306.50

($8.500)

-2.70%

May

Soybean Oil

$29.43

$28.66

$28.36

($0.300)

-1.05%

Apr

Live Cattle

$129.10

$129.73

$125.70

($4.025)

-3.10%

Apr

Feeder Cattle

$146.93

$148.80

$145.25

($3.550)

-2.39%

Apr

Lean Hogs

$68.80

$78.33

$77.38

($0.950)

-1.21%

May

Cotton

$75.50

$76.58

$77.61

$1.030

1.34%

May

Oats

$2.7700

$2.7850

$2.6900

($0.095)

-3.41%
Wheat futures were lower in all three markets this week. Chicago was down 1.8%. KC HRW retreated 3.8%. MPLS spring wheat was down 3.1% after gaining 3.2% the previous week on wet conditions in the main HRS growing areas. USDA confirmed the worries about acreage, cutting Other Spring to 12.830 million and durum to 1.42 million in the intentions report. The Grains Stocks report was bearish for wheat with 1.591 billion bushels on hand March 1. That was 96 million more than last year despite bad crops in Russia, Australia and the EU during this marketing year. US export commitments are now running 3% above year ago, something USDA has been anticipating all year in their supply/demand tables. They are only 90% of the full year projection and would typically be 100% by this point. The marketing year ends May 31. The Commitment of Traders report on Friday afternoon showed the large spec funds stubbornly net short 63,753 contracts 73,506 contracts in Chicago SRW as of March 26, reducing it by 9,753 contracts from the previous week.
Soybean futures were down 2.2% this week, a 19 1/2 cent loss. Soybean meal was down 2.7% from Friday to Friday, canceling out $8.50 out of the previous two week rise of $11.30/ton. Soy oil lost another 1.1%. The USDA numbers on Friday were neutral to friendly for soybeans. The soybean stocks on March 1 were record large at 2.716 billion bushels, but 12 million smaller than the average trade guess.  NASS found only 84.617 million acres intended for soybeans in 2019.  Those planting intentions were down 4.58 million from last year and about 1.5 million smaller than the average trade guess. USDA's weekly Export Sales report on Thursday showed less than expected activity. Full year export commitments are still 17% below last year due to the slow shipping pace in the first six months. China did buy over 800 thousand metric tonnes on Thursday. Those will show up in next week's report. The Commitment of Traders report for the week ending March 26 showed the spec funds reducing their bearish position by 12,598 contracts, taking it to -51,394 contracts.
Cotton futures rose 1.3% for the week, adding to a 1.4% gain the previous week advance. US Cotton export commitments are 90% of the full year WASDE estimate, nearly matching the 5 year average pace of 92% for this date.  Due primarily to Chinese cancellations over the past few months, unshipped sales on the books are 16% smaller than last year at this time. ON Friday, USDA showed US planting intentions were smaller than expected at 13.78 million acres. The trade had been expecting something over 14 million. The CFTC Commitment of Traders report on Friday showed the large spec funds eliminating their net bearish position. They were net long 573 contracts on Tuesday evening March 26, a shift of 11,391 contracts for the week.
Live cattle futures lost 3.1% in the nearby April contract this week, and had bigger losses in the summer contracts. Cash cattle trade was mostly $2 and up to $3 lower than the previous week.  Feeder cattle futures were down 2.4% for the week. The CME feeder cattle index was $141.74, up $0.72 for the week. Wholesale beef prices were mixed this week, with choice boxes down 1.3% or $3.05 per cwt. Select 600-900# carcass values were up 25 cents or 0.1%. USDA weekly beef production was down 3.1% from the previous week and up 2.6% from the same week in 2018. Beef production YTD is down 1.0% from last year despite 4.1% higher slaughter. Low carcass weights are the reason and bad weather is the culprit. The Commitment of Traders report shows the big speculator funds adding 3,786 contracts to their net long in the week ending March 26, extending it to148,945 contracts.
Lean hog futures lost 1.2% this week, all of it on Thursday and Friday. They had jumped 13.8% the previous week and at one point April futures were up more than 56% from their February low. The CME Lean Hog index was $71.72 on Friday, up $10.97 or 18% from the previous week! The pork carcass cutout value rose $3.54 or 4.6% for the week. Pork production this week was up 0.4% from the previous week and up 5.6% from the same week in 2018. Pork production for the year to date is up 2.8% from last year on 2.5% higher slaughter. Thursday's Hogs & Pigs report confirmed that market hog numbers are 2.1% higher than last year, and that expansion is ongoing despite poor early 2019 prices. Commitment of Traders data released Friday showed the large spec funds adding 16,110 contracts to their net long, taking it to 24,200 as of March 26.
Market Watch
This will be a "regular" report week, ignoring the fact we are starting it on April Fools Day. The USDA Export Inspections report is scheduled for Monday, along with resumption of the weekly Crop Progress series. USDA will also issue the monthly Grain Crush, Fats & Oils and Cotton Consumption reports. The weekly EIA ethanol report will be out on Wednesday with USDA's weekly Export Sales report on Thursday.  Friday will mark the expiration of the April live cattle options.  
Visit our Brugler web site at http://www.bruglermarketing.com or call 402-289-2330 for more information on our consulting and advisory services for farm family enterprises and agribusinesses.
There is a risk of loss in futures and options trading. Similar risks exist for cash commodity producers. Past performance is not necessarily indicative of future results.  
Copyright 2019 Brugler Marketing & Management, LLC.