Published on:
21:56PM Dec 02, 2016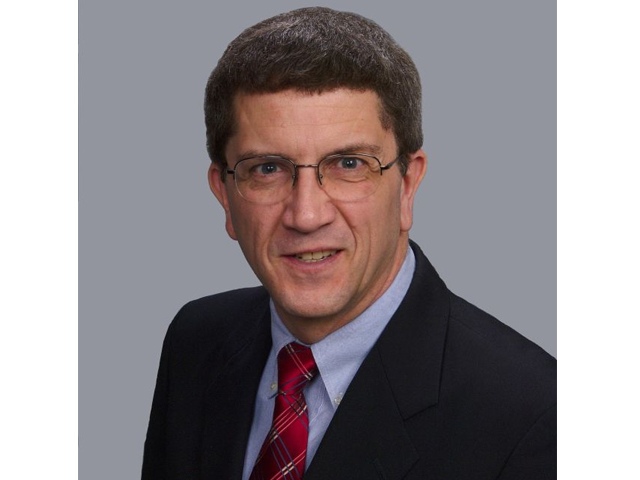 Market Watch with Alan Brugler
December 2, 2016
Lots of Red But No Santa Claus
We are staring at a lot of red ink on that weekly change table. Only soybean oil and Minneapolis HRS wheat were able to stay in the black as the calendar rolled to December. Soy oil was driven by increased use estimates following the EPA 2017 blend requirement announcement. Spring wheat continues to see good export interest due to quality problems with the Canadian crop, and MPLS was also a popular long leg against short KC or CHI futures in spreads. Everything else looked a little red. To some degree, the grains and oilseeds were victims of their own success. Gains in November made them vulnerable to asset allocation trades at the end of the month and beginning of December. Hedge funds trading allocation are selling winners and buying previous month losers in the belief that over the long run market prices move back to average. That should make wheat attractive to the asset allocation crowd, with KC and Chicago setting new life of contract lows this week.
Corn futures were down 11 ¾ cents for the week. Weekly export sales through November 24 were depressed by the Thanksgiving holiday, at 761,600 MT.  Export commitments YTD are still 76% larger than last year at this time. Commitments are 53% of the USDA full year forecast, and ahead of the 51% average pace for this date. Daily average ethanol production slowed by 2,000 bpd, but stocks dropped 504,000 barrels to only 18.4 million.  That is the tightest inventory since October 2015. The monthly grain crush report on Thursday showed 455 million bushels of corn went to ethanol plants in October, up 4.6% from September and up 3.4% from October 2015. Friday's Commitment of Traders report showed the large spec shorts adding 8,867 contracts to their net short. They were net short 69,261 contracts as of November 29.
Wheat futures were mixed. MPLS December was still the firmest, gaining 3% this week.  KC dropped 5.2% on wetter weather forecasts for the Plains HRW area, easing some drought concerns. Chicago was down 8 ¼ cents even after a 16 cent rally on Friday. USDA reported weekly export sales of 490,500 MT, through Nov 24. That was down from 712,500 MT the previous week, in part due to the holiday. Export commitments (which include already shipped bushels) are 72% of the full year forecast. The 5 year average for this date is 70%. Unshipped sales on the books are 31% larger than last year at this time. The EU Commision cut projected EU soft wheat exports to 24 MMT from 25 MMT, with stocks increasing.
 

Commodity

 

 

 

Weekly

Weekly

Mon

11/18/16

11/25/16

12/02/16

Change

% Chg

Dec

Corn

$3.46

3.4925

3.375

($0.118)

-3.36%

Dec

CBOT Wheat

$4.08

3.9575

3.875

($0.083)

-2.08%

Dec

KCBT Wheat

$4.14

4.1125

3.9

($0.213)

-5.17%

Dec

MGEX Wheat

$5.29

5.2725

5.43

$0.158

2.99%

Jan

Soybeans

$9.94

10.46

10.275

($0.185)

-1.77%

Dec

Soy Meal

$310.40

320.8

310.7

($10.100)

-3.15%

Dec

Soybean Oil

34.05

36.66

37.51

0.85

2.32%

Dec

Live Cattle

$108.33

110.75

108.225

($2.525)

-2.28%

Jan

Feeder Cattle

$124.98

127.23

124.60

($2.625)

-2.06%

Dec

Lean Hogs

$47.80

51.05

50.75

($0.300)

-0.59%

Dec

Cotton

73.40

72.65

71.98

-0.67

-0.92%

Dec

Oats

$2.33

2.09

2.0025

($0.087)

-4.19%
Soybeans retreated 1.8% this week after gaining 5.3% the previouis week. Meal was down 3.15% on concerns that crushing for oil would lead to a pile of unsold meal. Meal export bookings are 12% smaller than last year at this time, and oil share is up to 37.7% to affirm the concern. Soy oil export bookings are 11% below year ago, but this is of less concern if it needs to stay home and be converted to biodiesel. One fly in the ointment is the pending December 31 expiration of the $1 per gallon blend credit for biodiesel.  Weekly soybean export sales were down because of the holiday, but still hit 1.4 MMT for old crop and 66,000 MT for 2017/18 shipment.  May futures at Dalian (China) hit a 15 month high on the continuous active contract chart, and were up 9.5% for the week.  Crush margins remain excellent there, but some buying interest is starting to shift toward Brazilian new crop, which will begin to dribble into the market in late January. Managed money speculative funds added another 21,061 contracts to their net long soybean position in the week ending Nov 29, just in time for the sell off.
Cotton futures gave back another 1% of their value this week. US weekly upland export sales for the week ending Novembe 24 were a pedestrian 202,300 running bales. US cotton export commitments are 50% larger than they were a year ago at this time. However, they are only 62% of the expected full year total, with nearly 1/3 of the marketing year gone. They would typically be at 66% by now.  USDA dropped the average world price (AWP) for this week to 60.66 cents  from 61.22 last week.  The CFTC Disag report showed that the large spec trading funds held a record large combined futures/options net long position on Tuesday night, at 83,474 contracts. That was up 2,921 from the previous week.
Live cattle futures dropped 2.3% this week after gaining 2.2% the previous week. The retreat came despite higher cash cattle prices. Feeder cattle were down 2.1% as they followed the cattle lower and ignored the cheaper feed ingredients. The CME Feeder Index was $131.04, up $3.22 for the week and $6.44 above January futures. Futures clearly expect a pull back. A surge in cash cattle prices on Wednesday saw some prints over $114, but the USDA 5-area average on Friday was only $111.86 live and $174.85 dressed.  The IA/MN area was notably weak on the live sales. Weekly cattle slaughter was estimated at 616,000 head, up 10.8% from the same week in 2015 because of differences in holiday timing.  Beef production YTD is up 5.7% from year ago. Wholesale beef prices rose $2.08 in the Choice this week (1.1%).  Select boxes were up $1.40 or 0.8% for the week.  USDA reported weekly beef export sales through Nov 24 were a stout 21,100 MT, a 63% improvement from the previous week.  This helped explain some of the strength in the choice cutout, but traders were reluctant to assume there would be repeat business because the Japanese buying tends to be cyclical.
Lean hog futures were down a modest 0.6% this week after a huge 6.8% advance the previous week. The CME Lean Hog index was $48.80, up $1.28 from the previous week. Weekly slaughter of 2.54 million head was up 18% from the holiday week, and 4.8% larger than year ago. Pork production YTD is up only 1.1% from last year on 1.8% larger slaughter. Average carcass weights are estimated to be 3# lighter than year ago. The pork carcass cutout value was down 78 cents or 1.05% for the week. USDA reported weekly pork export sales through November 17 were a very slow 9,600 MT and down 60% after a strong preceding week.
Market Watch
Cattle traders will begin the week reacting to any surprise positions inherited with the expiration of December cattle options on the 2nd.  We're back to a typical winter USDA report rotation, with weekly Export Inspections due on Monday and weekly Export Sales on Thursday. There will be no more 18-state crop progress reports until April.  The main event for the week will be the USDA Crop Production and WASDE supply/demand reports, to be released on Friday morning. USDA typically doesn't do much on the domestic side in the December report, but world numbers and export potential will change.
Visit our Brugler web site at http://www.bruglermarketing.com or call 402-289-2330 for more information on our consulting and advisory services for farm family enterprises and agribusinesses.Clients can also get one touch access to our cash market and hedging recommendations via our mobile web site.  You will be taken to the mobile home page automatically if you visit our web site with the mobile device. Three times daily fundamental news from Brugler is available on the free side of the mobile site.
There is a risk of loss in futures and options trading. Past performance is not necessarily indicative of future results.  Copyright 2016 Brugler Marketing & Management, LLC