Published on:
20:58PM May 10, 2019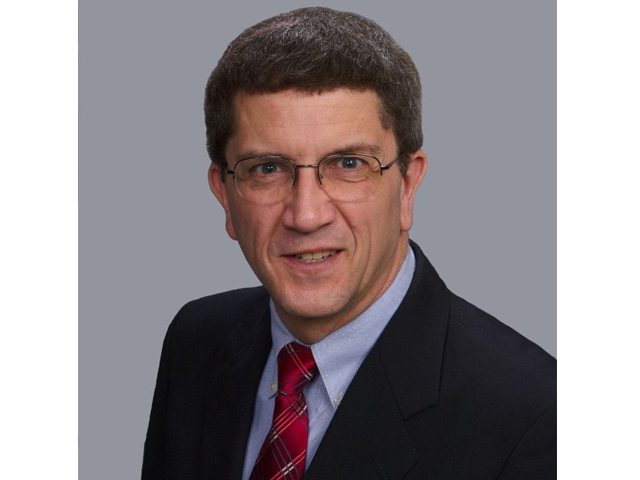 Market Watch with Alan Brugler
May 10, 2019
Low Prices Cure Low Prices
One of the basic axioms of the commodities market is that low prices cure low prices. When prices dip below the cost of production, production tends to slow because producers switch to alternative commodities or cut corners on inputs. Consumption tends to rise as the product becomes more affordable and broadens the audience of potential buyers. Eventually (a key word here) the consumption outstrips production and stocks begin to shrink. Tighter stocks/use ratios are strongly correlated to rising prices. What does that have to do with today's markets? USDA basically showed us more of everything on Friday.  US and world ending stocks were up in most grain categories, either due to production rises or consumption failing to keep pace. World wheat ending stocks for 2019/20 are currently expected by WASDE to be record large.  The other key concern here is whether prices are below the cost of production, and for whom? If the South American or Russian is still in the black, while the American is losing money, the market might not 'right size' for a long time. The US might also lose export market share.
 

Commodity

 

 

 

Weekly

Weekly

Mon

04/26/19

05/03/19

05/10/19

Change

% Chg

Jul

Corn

$3.6125

$3.7075

$3.5175

($0.190)

-5.12%

Jul

CBOT Wheat

$4.4250

$4.3800

$4.2475

($0.133)

-3.03%

Jul

KCBT Wheat

$4.21

$4.02

$3.87

($0.145)

-3.61%

Jul

MGEX Wheat

$5.118

$5.150

$5.170

$0.020

0.39%

Jul

Soybeans

$8.67

$8.42

$8.09

($0.330)

-3.92%

Jul

Soy Meal

$303.70

$298.25

$287.30

($10.950)

-3.67%

Jul

Soybean Oil

$27.84

$27.35

$26.79

($0.560)

-2.05%

Jun

Live Cattle

$115.05

$113.43

$112.45

($0.975)

-0.86%

May

Feeder Cattle

$143.95

$137.15

$137.63

$0.475

0.35%

Jun

Lean Hogs

$88.75

$92.75

$89.68

($3.075)

-3.32%

Jul

Cotton

$77.70

$75.68

$68.45

($7.230)

-9.55%

Jul

Oats

$2.9475

$2.8400

$2.8625

$0.023

0.79%
Corn futures plunged more than 5% this week after President Trump revealed that negotiations with the Chinese were not going as well as both sides had previously reported.  Poor weekly export sales numbers on Thursday confirmed that the US is losing business to new crop supplies out of South America. Friday's WASDE report took 50 million bushels out of ethanol use and cut the average case price for the year by 5 cents per bushel.  Using weather adjusted trend yields and the March Intentions acreage, USDA also foresees a massive stock build to 2.485 billion bushels by August 2020. There are questions about those acreage and yield assumptions. Planting progress is behind schedule, with 23% in the ground as of last Sunday. The average pace is 46% by that date. Traders will be more nervous if we're still running behind schedule after May 15. On the world front, government analysts raised their Brazilian corn production estimate another 4 MMT (157 million bushels) due to favorable weather conditions resulting in higher average yield expectations. The Commitment of Traders report showed the spec funds again downsizing (by 24,372 contracts) their previously record large net short position last week. That put it at -282,327 as of May 7.
Wheat futures saw the stealth rally in Minneapolis continue with another 0.4% gain, but the other two markets were still down on the week. Chicago was down 3%. KC HRW lost 3.6% due to a double digit loss on Friday when USDA projected HRW production of 780 million bushels. USDA cut their old crop food, feed and export use in Friday's report, lifting projected May 31 stocks to 1.127 billion bushels. That is a stocks/use ratio over 56%, which means we could go 6 months without even harvesting the 2019 crop before we'd run out. Planting progress still lags, with spring wheat 22% planted as of Sunday vs. 49% average for that date.  Winter wheat heading progress is also behind at 29% vs. 41% average. That is a good thing if it causes some more old crop use. Friday's Commitment of Traders report showed that the large spec funds were net short 82,146 contracts as of May 7.
Soybean futures were down 3.9% this week. A number of new life of contract lows were posted. Nearby beans dropped below $8 for the first time since 2008. Soybean meal was down 3.7%. Soy oil was down 3%. Total soybean commitments are 88% of the full year WASDE forecast. They would typically be 97% by now. That lag drove USDA to cut projected US exports by 100 million bushels from their previous figures, boosting expected ending stocks to 995 million bushels. The average cash price for the year was trimmed 5 cents. Soybean planting was 6% done as of May 5, trailing the 5 year average pace of 14%. The managed money spec funds added another 12,027 contracts to their record large CFTC net short position last week. The specs were net short 160,553 contracts as of May 7.
Cotton was down a sharp 9.6% this week in the July contract. This is exactly what the mills had hoped would happen. They have a large number of unfixed call purchases against July futures and got caught on those a year ago in a bull move. On Friday, USDA was estimating old crop ending stocks of 4.65 million bales on July 31. However, they see 2019/20 stocks blowing up to 6.40 million bales. That comes on a conservative average yield expectation of only 842 pounds per acre and ambitious exports of 17 million bales vs. last year's 14.75 and the previous years' 15.85 million. An average cash price of 65 cents would facilitate some export growth after 70 cents this year. The CFTC Commitments report showed the large specs flipping back to a net short position of 4,841 contracts by May 7.
Live cattle futures dropped another 0.8% this week, but that was a relief after the steep drop in the previous two weeks. The large managed money spec funds are liquidating their record long position and rolling into other markets they consider undervalued. The Commitment of Traders report showed the large spec funds slashing 24,881 contracts from their net long position in the week ending May 7. They were still net long 104,701 contracts of futures and options. That was the largest 2 week change of opinion ever seen for that reporting group. Cash cattle trade was down $2 or more, with trades at $120 common.  Feeder cattle futures UP 0.4% for the week, thanks to declining feed costs that fueled a big FC futures rally on Friday. The CME feeder cattle index was $135.53, on May 9, down $5.69 from the previous week.  Wholesale beef prices were lower this week. Choice and Select boxes were both down 2.7% for the week. Weekly beef production was down 1.1% from the previous week and up 1.9% from the same week in 2018. Production YTD is up only 0.1% despite 1.3% larger slaughter. USDA weekly beef export sales were more than double the previous week at 24,200 MT.
Lean hog futures were down 3.3 % this week following a 1.9% loss the previous week. Weekly pork export sales improved to 21,800 MT from 16,100 MT. That was everyone else trying to get in front of eventual Chinese business. China was a shipper of 3,900 MTs but new buying was a decimal point. The CME Lean Hog index was $82.76 on Friday, down 47 cents from the previous week. The pork carcass cutout value was up $4.15 of 5.1% from the previous Friday. That put it at $86.16. Cheap pork bellies finally attracted attention; the belly primal quote was up 14.5% for the week. Weekly pork production was 1.7% smaller than the previous week but 2.0% larger than the same week in 2018. YTD production is up 2.5% on 2.2% more hogs.  The large managed money spec funds trimmed 817 contracts from their CFTC net long position in hog futures in the week ending May 7, taking it to 58,917 contracts.
Market Watch
The USDA Export Inspections report is scheduled for Monday, along with the weekly Crop Progress report. The May grain futures expire on Tuesday the 14th. The weekly EIA ethanol report will be released on Wednesday. NOPA's monthly soy crush report is also scheduled for Wednesday. USDA's weekly Export Sales report will be out on Thursday. 
Visit our Brugler web site at http://www.bruglermarketing.com or call 402-289-2330 for more information on our consulting and advisory services for farm family enterprises and agribusinesses.
There is a risk of loss in futures and options trading. Similar risks exist for cash commodity producers. Past performance is not necessarily indicative of future results.  
Copyright 2019 Brugler Marketing & Management, LLC.