Published on:
20:24PM Sep 22, 2017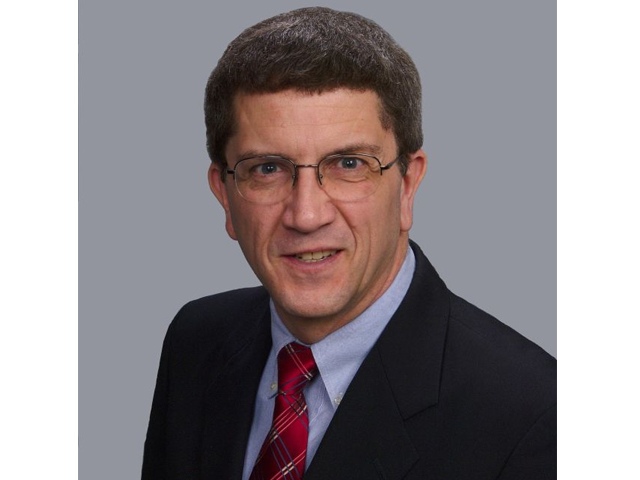 Market Watch with Alan Brugler
September 22, 2017
Make Hay While The Sun Shines
The soybean market was up a modest 1.6% this week, but it felt like it should be doing more. There were almost daily announcements of large (>100,000 MT) bookings to either China or "unknown destinations" with a few other customers trying to get ahead of the Chinese as well. USDA announced a much larger than expected weekly export sales total of 2.338 MMT (85.9 million bushels). This was also happening with futures 20-30 cents off of their lows and a couple weeks ahead of what MRCI and others identify as a typical harvest low in early October.
So why are the futures so sluggish?  First of all, it is planting season in Brazil, and a futures rally in Chicago soybeans definitely encourages corn to soybean acreage shifts. Some interior Brazil corn prices were below $2.60 per bushel last week, which makes the shift attractive. The other item we note is that this is all catch up business. Chinese commitments were still only 84% of last year on September 14, which includes Thursday's numbers but not the daily announcements this week. They are behind because they have more Brazilian beans to bring in for Sept-Oct than they did last year, but need to start getting things on the books for late fall.  We're not calling a top here, but merely pointing out that there are some showers in the extended market forecast.
Corn futures fell just 0.35% this week, down for the second week in a row. Corn conditions ratings saw the Brugler500 index again UNCH for the week to 357. Harvest is off to a slow start, as the national average was at 7% complete as of last Sunday, vs. that average of 11%. Weekly export sales for the second week of the new marketing year were a disappointment to most, as 526,867 MT was reported. Friday's Commitment of Traders report showed spec traders expanding their net short position another 15,194 contracts in corn futures and options during the week. They had a net position of -134,606 contracts as of September 19. 
Wheat futures saw a change in the inter-market spreads this week. For the past couple weeks the HRS/HRW spread was unwinding, but that was reversed this week. MPLS was 2.13% higher, with CK up just 0.95% and CBT a half cent higher. Monday's Crop Progress report showed winter wheat planting at 13% complete, behind the average of 15%. New crop export sales for the week ending September 14 were low again this week at 307,241 MT. On a positive note, Taiwan agreed to purchase nearly $576 million in US wheat over the next couple years. Most of that wheat is expected to come from ID, MT, and ND. A Stats Canada report on Tuesday showed 2017 all wheat production at 27.1 MMT, down 14.5% from 2016 but ahead of most expectations. Spring wheat was down slightly, as durum production dropped 44.6% to 4.3 MMT. Spec funds in Chicago wheat futures and options decreased their net short position by 4,177 contracts to -79,658 as of last Tuesday. In KC wheat futures and options, they lowered their net long position by 616 contracts to 12,415 contracts.
 

Commodity

 

 

 

Weekly

Weekly

Mon

09/08/17

09/15/17

09/22/17

Change

% Chg

Dec

Corn

3.5675

3.5475

3.535

($0.012)

-0.35%

Dec

CBOT Wheat

4.3775

4.49

4.495

$0.005

0.11%

Dec

KCBT Wheat

4.415

4.46

4.5025

$0.043

0.95%

Dec

MGEX Wheat

6.4675

6.215

6.3475

$0.133

2.13%

Nov

Soybeans

9.62

9.6875

9.8425

$0.155

1.60%

Oct

Soy Meal

302.4

308

315

$7.000

2.27%

Oct

Soybean Oil

34.68

34.56

33.99

($0.570)

-1.65%

Oct

Live Cattle

107.325

107.75

111.575

$3.825

3.55%

Sep

Feeder Cattle

147.88

150.23

153.40

$3.175

2.11%

Oct

Lean Hogs

62.15

60.975

55.7

($5.275)

-8.65%

Oct

Cotton

75.59

70.13

69.09

($1.040)

-1.48%

Dec

Oats

2.32

2.36

2.48

$0.120

5.08%
Soybean futures were up 1.6% on the week. A 2.27% rise in soybean meal helped, as soybean oil was down 1.65%. Monday's Crop Progress report showed soybean conditions down 1 point on the Brugler500 index to 355. They were still above the long term average of 347 for that week. The US soybean harvest was 4% complete as of last Sunday. A total of 1.801 MMT for 17/18 and 120,000 MT for 18/19 in private export sales were announced by the USDA this week, through their daily reporting system. The Thursday Export Sales report indicated new crop sales of 2.338 MMT for the week of Sept 14, trying to catch up to last year. The weekly COT report showed money managers flipping their net position in soybean futures and options by 18,155 contracts. Their position on Tuesday was reported at net long 13,747 contracts. The Stats Canada report was released on Tuesday, with surveys showing 2017 Canadian canola production at 19.7 MMT, 0.5% larger than last year. The acreage number was a record, but average yield dropped 5 bpa to 38.1 bpa.
Cotton futures were down 1.48% on the week, following last week's 7.22% drop. This week's Crop progress report showed all cotton ratings 7 points lower on the Brugler500 index. Most of that drop in ratings came from Georgia, as conditions there fell 66 points following hurricane Irma's destruction. The USDA also estimated the cotton harvest well ahead of the average at 11% complete, as TX was 18% harvested as of last Sunday. The CFTC Commitment of Traders report had spec traders trimming their net long position by 6,945 contracts in Cotton futures and options. Their net position stood at 63,339 contracts as of Tuesday.
Live cattle futures shot up 3.55% this week.  Feeder cattle futures picked up 2.1%. The cash cattle market popped on Friday, with northern business at $170 up $3 or more from last week. Southern trade was mostly $108, with some $109 rumored.  Wholesale beef prices were higher. Choice boxed beef was up 18 cents per hundred pounds (0.1%).  Select was up $2.88 or 1.5%. Weekly beef production was down 0.4% from the previous week, but 5.6% larger than the same week in 2016.  Year to date beef production is up 4.3% on 5.9% more slaughter.
Lean hog futures saw nearby October futures drop 8.6% for the week. The CME Lean Hog index dropped to $60.12, down $5.03 for the week and down $13.40 in three weeks. The seasonal decline is still underway as slaughter numbers rise. Weekly pork production was up 3.5% from the holiday week and 1.0% larger than the same week in 2016. Pork production YTD is 2.3% above than last year. Weekly slaughter @ 2.501 million head would be 2.8% larger than the same week in 2016 (includes Saturday estimate). The USDA pork carcass value was down another 5.6% this week after losing 5.3% the previous week. The pork belly primal lost another 9.2%. The USDA Cold Storage report showed pork tonnage in the coolers had grown 3.75% from July but was still 5.5% smaller than a year ago. Bellies in storage are still down 40% from August 2016.
Market Watch
The first half of next week should seem somewhat normal, as the Export Inspections and Crop Progress reports will be out on Monday. The weekly EIA report is scheduled for Wednesday, with USDA weekly Export Sales to follow on Thursday morning.  The quarterly Hogs and Pigs report will be released Thursday afternoon, with Sep Feeder Cattle futures and options expiring that same day. On Friday we will get the actual 16/17 ending stocks number for corn and soybeans, as the Quarterly Grain Stocks report will be released at 11:00 AM CDT.  We will also get a better understanding of 2017 wheat numbers in the Small Grains report that will be out at the same time on Friday.
Visit our Brugler web site at http://www.bruglermarketing.com or call 402-289-2330 for more information on our consulting and advisory services for farm family enterprises and agribusinesses. Sound analysis and advice makes a difference!
There is a risk of loss in futures and options trading. Past performance is not necessarily indicative of future results. 
Copyright 2017 Brugler Marketing & Management, LLC