Published on:
20:24PM Jul 13, 2018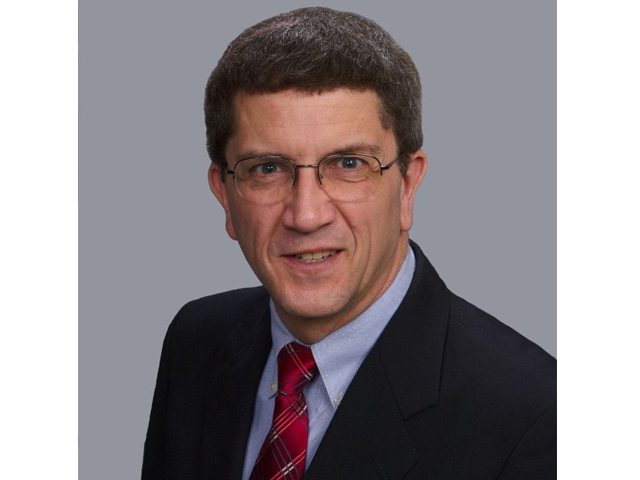 Market Watch with Alan Brugler
July 13, 2018
Malnourished Bulls
In last week's intro, I talked about the Friday rally being a 'sell the rumor, buy the fact', but left you with a warning about malnourished bulls.  The exact quote was "The bulls have been starving and may or may not be able to walk in a straight line!"  This was a reference to money flow.  After an extended decline, speculators and even commercials who have been on the long side of the market have seen their bank accounts drained.  Conversely, the bears (and fortunately a lot of farmer hedgers) have built up big account balances and have a tendency to be patient with those positions or even double down. Thus, the end of a sell off is either a) a V-bottom as some fundamental news shakes the confidence of the shorts and they all buy back positions at once or b) a distribution bottom where momentum slows and longs are gradually re-instituted.  Quant fund selling on Monday nipped the V-bottom talk in the bud and now it looks like we're in for some further selling or consolidation action in the grains.  Not to be ignored, the dollar was up 7/10ths of 1 percent this week, which pressures commodities priced in dollars.  The US equity markets, which are inversely related to commodities, were also higher on the week.
 

7/13/2018

 
 
 

 

 

 

Commodity

 

 

 

Weekly

Weekly

Mon

06/29/18

07/06/18

07/13/18

Change

% Chg

Sep

Corn

$3.5950

$3.6025

$3.4125

($0.190)

-5.27%

Sep

CBOT Wheat

$5.0125

$5.1525

$4.9700

($0.183)

-3.54%

Sep

KCBT Wheat

$4.89

$5.13

$4.92

($0.212)

-4.14%

Sep

MGEX Wheat

$5.368

$5.583

$5.318

($0.265)

-4.75%

Aug

Soybeans

$8.64

$8.78

$8.19

($0.588)

-6.70%

Aug

Soy Meal

$331.00

$338.10

$326.00

($12.100)

-3.58%

Aug

Soybean Oil

$29.23

$29.02

$27.97

($1.050)

-3.62%

Aug

Live Cattle

$106.73

$106.38

$104.55

($1.825)

-1.72%

Aug

Feeder Cattle

$151.33

$152.20

$150.73

($1.475)

-0.97%

Aug

Lean Hogs

$76.45

$75.43

$70.15

($5.275)

-6.99%

Jul

Cotton

$83.92

$84.45

$87.84

$3.390

4.01%

Sep

Oats

$2.4000

$2.4050

$2.3700

($0.035)

-1.46%
Corn futures lost 19 cents per bushel in the front month contract this week, a 5.3% decline. Condition ratings were down 2 points to 387 on the Brugler500 index in Monday's Crop Progress report, a still lofty rating. Maturity is running ahead, with 37% of the crop silking as of July 8. The weekly EIA report indicated that corn use for ethanol production slowed, while ethanol stocks at the Gulf rose.  Corn export sales dropped vs. week ago due to the July 4th holiday.  USDA provided some data that was bullish on paper, trimming projected old crop ending stocks to 2.027 billion bushels and cutting new crop to 1.552 billion bushels. They also trimmed projected 2019 world ending stocks to 151.96 MMT when traders had generally been looking for an increase.  Friday's CFTC report showed the big spec funds continuing to add to their net short position in corn. They added another33,566 contracts, taking the net short to 104,376 as of July 10.
Wheat futures held up better than corn and soybeans but were still down 3-4% for the week. Spring wheat was the weakest, down 4.75% as USDA boosted projected Other Spring wheat production to 613.97 million bushels in the Thursday report. Monday afternoon's NASS Crop Progress report showed the winter wheat harvest 63% complete. That was 2% ahead of the average pace. The spring wheat crop was 81% headed, vs. the average at 69%. Conditions rose 3% in the gd/ex categories and went to 389 on the Brugler500 Index. USDA reported weekly export sales of only 136,400 MT for the week ending July 5, down 69% from the previous week. They threw out some potentially friendly cuts to production in Russia, Australia and the EU, but also showed less of a year to year decline in projected US ending stocks than had been anticipated previously.  
Soybean futures posted 9 ½ year lows again this week, losing 6.7% in the front month August contract. Nearby soy meal was down 3.6%, as was nearby soy oil. Monday's Crop Progress report showed condition ratings down 2 points for a Brugler500 index of 378. Weekly export sales of soybeans for 2017/18 dropped 72% to only 158,600 MT.  Weekly new crop sales dipped to 270,800 MT. Some of the decline was due to the holiday, but Chinese interest was notably limited. USDA cut projected 2018/19 soybean exports from the US by 250 million bushels due to the July tariff announcements, anticipating higher prices in China and an 8 MMT decrease in Chinese soybean imports from all sources for the 2018/19 marketing year.  World ending stocks are seen growing to 98.27 MMT. To the surprise of some, the spec fund net short position did not grow from July 3 to July 10 despite the price weakness. The CFTC managed money net position showed -53,247 contracts of futures and options, which was 430 less bearish than the week before.  
Cotton futures were the lonely bull, the only commodity in our basket that was up for the week. That performance was solely due to a limit up session on Thursday following the USDA reports.  Bulls did get a little technical help from the completion of a Head & Shoulders bottom formation on the December futures chart. USDA trimmed projected US harvested acres and production on Thursday, also tightening projected ending stocks. World numbers were tightened dramatically as the WAOB folks revised Chinese consumption upward all the way back to 2014/15. The Crop Progress report showed that 59% of the US cotton crop was squared as of Sunday, with 21% setting bolls. Those were both ahead of their respective averages. Condition ratings were down 2% to 41% gd/ex, with the Brugler500 Index down 7 points for the week to 313.
Live cattle futures dropped $1.82 this week, adding to a 35 cent the previous week. Feeder cattle saw a 0.97% loss in the August contract this week, ignoring the late week drop in feed costs because of the weaker fat cattle prices. Cash trade was just about nil as of mid-afternoon on Friday, with bids around $108 and asks near $114. Wholesale beef prices were lower this week. Choice boxes were down $3.89 per cwt (-1.9%), while Select was $2.34 lower (-1.2%). Weekly beef production was up 15.4% from the previous holiday week, and up 3.9% from year ago. US beef production YTD is up 3.5%.  
Lean hog futures lost a whopping 7% for the week. The 3-4% expansion rate shown in the USDA Hogs & Pigs report weighed on values early in the week, and the cash seasonal appeared to have topped for both the cutout and the CME Index. The CME Lean Hog index slipped $0.98 on the week to $81.26. The pork carcass cutout value was down $1.70 this week, a 1.99% drop. Pork production YTD has been 3.6% larger than in 2017. Production this week was up 14.6% from last week, and 4.7% larger than the same holiday week in 2017. Weekly slaughter was up 4% vs. year ago.  The CFTC Commitment of Traders showed the managed money spec funds adding short futures and options (5,458 for the week) taking their net short position on July 10 to 8,718 lots.
Market Watch
July hog futures expire on Monday. The USDA Export Inspections report will be out on Monday morning, and the Crop Progress report will be released that afternoon. The weekly EIA ethanol production/stocks report will be out on Wednesday. Thursday will feature the weekly USDA Export Sales report at 7:30 a.m. CDT.  The main USDA monthly reports will come out on Friday, including Cattle on Feed and Milk Production. We'll also get the semi-annual Cattle Inventory report and see whether the US cattle industry is still expanding or pulling in its horns.
Brugler Marketing Summer Seminars – Registrations Due Now!
The dates have been set for the Brugler Marketing Summer Seminars.  Our eastern seminar will be in Dayton, Ohio on Monday and Tuesday July 30-31.  The western seminar will be held in Des Moines, IA on Thursday and Friday August 2-3.  These seminars are open to the public, and will give you detailed looks at corn, soybeans, wheat, cattle and hog markets, along with the trade war situation, media relations for ag producers and our macro economic views on the S&P, gold, diesel fuel and interest rates. It's one stop shopping for valuable market intelligence. See the agendas and registration information at www.bruglermarketing.com/dayton and www.bruglermarketing.com/DM.  
Visit our Brugler web site at http://www.bruglermarketing.com or call 402-289-2330 for more information on our consulting and advisory services for farm family enterprises and agribusinesses. Sound analysis and advice makes a difference!
There is a risk of loss in futures and options trading. Similar risks exist for cash commodity producers. Past performance is not necessarily indicative of future results.
Copyright 2018 Brugler Marketing & Management, LLC.