Published on:
21:32PM May 05, 2017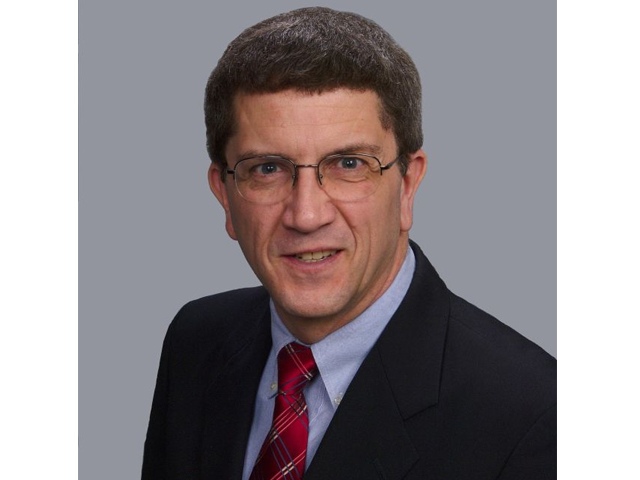 Market Watch with Alan Brugler
May 5, 2017
May Showers
Most Americans would recognize the saying "April showers bring May flowers".  It is folk wisdom that recognizes the April tendency for stormy weather, and the need for some of that spring moisture to bring about a beautiful aftermath in May.  But what happens with May showers?  The kind that have river levees failing in Arkansas, shut down barge transportation on the Mississippi River and leave corn fields under a foot of water? What do those bring? We know that the generic answer is big yields, as in "rain makes grain". There are two hills (benefitting from the moisture) for every valley. However, we also know that in 1993 the flooding and associated weather pattern resulted in sub-par crop yields and unusually high abandonment. It is too soon to say this is a repeat of 1993, but the river levels on the Mississippi are similar.
Corn futures were up 3 ¾ cents per bushel for the week. Corn planting was 34% done as of last Sunday, which was more than expected. Widespread rains are expected to have slowed the progress this past week, with results due on Monday and traders looking for something below 45% completed. The WCB was making good progress at the end of the week, but the ECB was not. Corn total export commitments are now 37% greater than last year at this point, and 92% of the full year USDA projection. That is compared to the average of 90% and only 81% last year. The Commitment of Traders report showed spec funds cutting 11,627 contracts from their net short position in corn futures and options as of last Tuesday. They were still net short 184,630 contracts.
Wheat futures were higher in all three markets, but with different dynamics. KC HRW was the bull leader at 2.9%, thanks to the weekend snow storm which broke a lot of stalks and generally made a mess. Chicago SRW was up 2.3% on  heavy rains from AR up to IL, IN and OH. There were also some frost warnings out for this weekend. Minneapolis was up 2.5% in the almost comatose May contract on planting delays, with some serious catching up likely by the May 14 report based on current weather forecasts. The July contract shown here was down 0.09%. Old crop export sales bookings showed new life this week. Total commitments are now 101% of the WASDE forecast, but some will be rolled over into 2017/18. The 5 year average is 103% for this date. In the CFTC COT report, spec funds pared 37,689 contracts from their net short position in Chicago Wheat futures and options for the week ending May 2. They were net short 124,638 lots as of Tuesday.   The managed money specs totally exited their net short in KC HRW during the week, going home net long 512 contracts on Tuesday night.
Soybean futures bounced 1.9% this week, aided by a 4% rise in nearby soybean oil and a modest 60 cent/ton bump in meal. Soy oil got hopeful for more biodiesel consumption, with a 3-year blend credit bill introduced in the Senate and an ITC panel finding likely harm from low priced Argentine and Indonesian biodiesel imports. There are still several more steps before either of those factors hits the real money stage, but it is after all a futures market. Weekly soybean export sales were slow at 318,500 MT for old crop and only 12,800 MT for next year. Commitments are in good shape at 103% of the full year forecast when we would typically be 96%.  Getting them shipped is the issue. Managed money spec funds reduced their CFTC net short position by 608 contracts in the week ending May 2. They were net short 47,667 contracts.
 

Commodity

 
 
 

Weekly

Weekly

Mon

04/21/17

04/28/17

05/05/17

Change

% Chg

May

Corn

3.57

3.58

3.6175

$0.038

1.05%

Jul

CBOT Wheat

4.21

4.3225

4.4225

$0.100

2.31%

Jul

KCBT Wheat

4.1725

4.3725

4.5

$0.128

2.92%

Jul

MGEX Wheat

5.355

5.5475

5.5425

($0.005)

-0.09%

May

Soybeans

9.51

9.4525

9.63

$0.178

1.88%

May

Soy Meal

309.6

311.7

312.3

$0.600

0.19%

May

Soybean Oil

31.94

31.45

32.71

$1.260

4.01%

Jun

Live Cattle

116.7

124.025

128.3

$4.275

3.45%

May

Feeder Cattle

139.25

149.55

143.78

($5.775)

-3.86%

May

Lean Hogs

63.025

66.975

69.4

$2.425

3.62%

Jul

Cotton

79.33

78.87

77.77

($1.100)

-1.39%

May

Oats

2.175

2.375

2.54

$0.165

6.95%
Cotton futures dropped 1.4% this week in the active July contract. US Export commitments (shipped plus outstanding sales) for cotton are 103% of the USDA projection for final cotton exports, vs. 92% last year and the average of 97%. This is fueling talk of another upward revision on Wednesday. Sales through April 27 were up a little at 152,400 RB for the week (old crop). In the weekly COT report, managed money added 5,262 contracts to their net long position in cotton futures and options contracts. Their net long position rose to 101,858 contracts as of May 2.
Live cattle futures rose 3.45% this week as they chased the cash cattle market. They had been up 6.3% the previous week. The gain came despite a high volume reversal on Thursday and limit down trade on Friday. Options were trading $126.55 synthetically, $1.75 below the close. Cash cattle traded $145-148 this week. Futures are not obligated to converge with cash until the end of June. The wholesale beef market was SHARPLY higher this week. Choice boxed beef advanced 7.7% and Select boxes were up 5.7%.  Weekly beef production was down 2.3% from last week and up 2.9% from the same week in 2016. Year to date production is now up 4.5% on 5.9% more slaughter. Estimated carcass weight was down to 802# with average live weight at 1,330#. Packers are really pulling these cattle ahead.  The Commitment of Traders report showed the big spec funds reducing their huge net long in cattle by 7,889 contracts this week. They were still net long 130,466 lots as of Tuesday night.
Lean hog futures were up 3.6% this week. Rising cattle and beef values are creating sales opportunities for pork, with a choice beef/pork cutout spread widening dramatically. The CME Lean Hog index rose to $62.24 on Friday, up $2.52 from the previous week. Weekly estimated FI slaughter (including Saturday) of 2.262 million head was down 1.2% from the previous week and 2% larger than the same week in 2016. Pork production YTD is now 2.1% larger than last year. Weekly production was 1.8% larger than the same week in 2016.  We expect weekly slaughter to drop seasonally into July, but with most weeks still above the comparable year ago week. The USDA pork carcass value was up 4.41% for the week, or $3.28 per hundredweight.  
 Market Watch
We'll get the "usual" weekly Export Inspections report on Monday morning and Crop Progress on Monday afternoon.  The regular USDA Export Sales report is scheduled for Thursday. The May grain futures expire on Friday, as do May hogs. The biggest USDA monthly reports for the week will be on Wednesday, with both Crop Production and the WASDE supply/demand estimates.  And don't forget Mother's Day on the 14th!
 Visit our Brugler web site at http://www.bruglermarketing.com or call 402-289-2330 for more information on our consulting and advisory services for farm family enterprises and agribusinesses. Clients can also get one touch access to our cash market and hedging recommendations via our mobile web site.  You will be taken to the mobile home page automatically if you visit our web site with the mobile device. Three times daily fundamental news from Brugler is available on the free side of the mobile site.
There is a risk of loss in futures and options trading. Past performance is not necessarily indicative of future results.  
Copyright 2017 Brugler Marketing & Management, LLC