Published on:
21:03PM Oct 19, 2018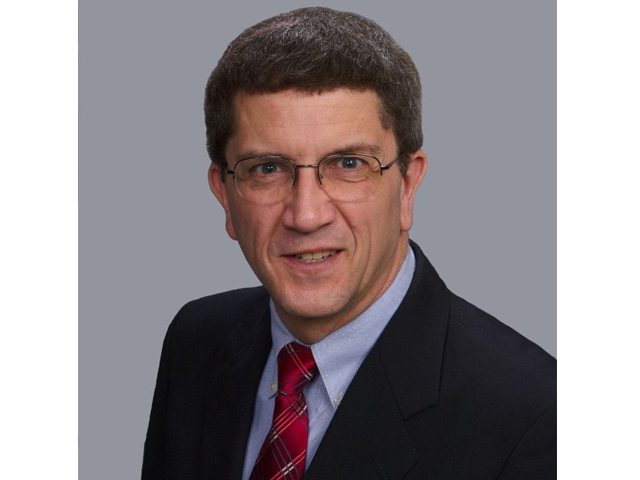 Market Watch with Alan Brugler
October 19, 2018
Mega Millions and Markets
There was a lot of buzz on Friday about the Powerball and Mega Millions lotteries, with the pot for the latter reaching $1 billion. The odds of winning the Mega Millions lottery are 302 million to 1, defined by the number of ball combinations. The formula was tweaked a year ago to generate more small winners but fewer Mega winners. That grows the jackpot and the press coverage. What if an ag producer won it? What would he or she do with it? The old gallows humor quotes the winner as saying "guess I'd keep farming until it was gone".  It's easy to have that kind of negative attitude when all of the ag commodities except for oats posted weekly losses.
Corn futures lost 1.8% this week, erasing the 1.5% advance from the week before. Poor weekly export sales data got most of the blame, with USDA showing a weekly total of 382,534 MT. That was a drop of 62% from the week prior and 69.52% lower than the same time last year. There were net reductions that totaled 326,500 MT for unknown destinations that ate into the net. Despite the weak sales for the week ending October 11, export commitments are still 41% larger than last year, and 34% of the full year WASDE forecast. The 5-year average pace for this date is 33%, so bookings are still on track. CFTC data today indicated spec funds flipped their net short position in corn futures and options to net long in the reporting week ending October 16, leaving them net long 20,154 contracts just in time for the Wednesday to Friday sell off. That was a 54,186 contract swing.
 

Commodity

 

 

 

Weekly

Weekly

Mon

10/05/18

10/12/18

10/19/18

Change

% Chg

Dec

Corn

$3.68

$3.7375

$3.6700

($0.067)

-1.81%

Dec

CBOT Wheat

$5.21

$5.1725

$5.1475

($0.025)

-0.48%

Dec

KCBT Wheat

$5.26

$5.24

$5.16

($0.080)

-1.53%

Dec

MGEX Wheat

$5.91

$5.960

$5.888

($0.072)

-1.22%

Nov

Soybeans

$8.69

$8.68

$8.57

($0.108)

-1.24%

Dec

Soy Meal

$319.60

$316.90

$313.10

($3.800)

-1.20%

Dec

Soybean Oil

$29.41

$29.39

$29.14

($0.250)

-0.85%

Oct

Live Cattle

$113.80

$112.33

$112.25

($0.075)

-0.07%

Oct

Feeder Cattle

$157.78

$154.70

$154.65

($0.050)

-0.03%

Dec

Lean Hogs

$57.55

$55.00

$51.60

($3.400)

-6.18%

Dec

Cotton

$76.10

$78.37

$77.92

($0.450)

-0.57%

Dec

Oats

$2.87

$2.8800

$2.9525

$0.073

2.52%
Wheat futures were lower in all three markets despite some gains on Friday. Chicago was down 0.5% for the week, with KC HRW down 1.5%.  Minneapolis spring wheat was down 1.2%. Weekly wheat export sales were up from the previous week, but commitments are still only 44% of USDA's ambitious 2018/19 full year figure. The average would be 62% by now. The problem is with shipments since June 1, as the unshipped sales are within 4% of year ago. Friday's Commitment of Traders report showed money managers trimming 92 contracts from their net short position in CBT futures and options for the week ending October 16. That put them net short 16,793 contracts in a sideways market. They added another 2,361 contracts to their net long position in KC wheat futures and options during that week, taking it to 28,174 contracts net long.
Soybean futures lost 10 3/4 cents per bushel for the week. They saw big buying on Monday, but equally big selling on Thursday. Soybean meal was down 1.2% for the week, with soy oil slipping 0.85%. The market initially rallied on suspected yield losses because of wet weather in the western Corn Belt. Some money fleeing the stock market was also going into commodities on Monday but appeared to evaporate by Friday. USDA's export sales report on Thursday also showed a reduction of 694,400 MT in outstanding sales to unknown destinations. Some of this was cancellations, and some of it was nominations to known destinations. In both cases, no new sales were being booked. Spec funds in soybean futures and options held a CFTC net short position of 36,368 contracts on October 16. That was 5,033 fewer than the previous week.
 Cotton futures lost 0.57% for the week, a modest correction after a 4.6% bounce the previous week.  They ignored a USDA hike in projected ending stocks to 5 million bales and a USDA cut of 300,000 bales in projected exports. They also ignored projections for hurricane losses of 300,000 to 900,000 bales. The Export Sales report listed a paltry 32,656 RB in 18/19 upland cotton sales during the week ending Oct 11. While slowing, total export sales commitments are still running 17% larger than year ago, with unshipped sales 19% larger. CFTC showed spec traders adding 141 to their net long position last week, taking it to 47,680 contracts as of October 16.
Live cattle futures ended the week 7 cents lower. Cash cattle trade has been flat at mostly $111 and $174 for the past 5 weeks, forcing futures to reduce their premiums to cash. Deliveries against October futures also encouraged convergence. Feeder cattle futures were down a whole 5 cents per hundred pounds, with lower feed costs offsetting the retreat in fed cattle. The CME feeder cattle index was $155.36, down $2.12 from the previous Friday. Most cash cattle trades this week were around $111, with dressed sales at $174 in the North. Late day asks on Friday were $112-114. Wholesale beef prices were higher this week. Choice boxes rose $5.22 ( 2.6%) while Select rose $1.96 for a 1% increase. Weekly beef production was down 2% from the previous week and 0.7% smaller than the same week a year ago. US beef production YTD is up 2.8%. USDA's Friday Cattle on Feed report showed October 1 On Feed was up 5.4% from year ago, but smaller than expected due to light placements. The weekly Commitment of Traders report on Friday afternoon indicated that spec funds trimmed 416 contracts from their net long position Oct 10-16, taking it to 80,192 contracts in live cattle futures and options.
Lean hog took a dive this week, losing $3.40 per cwt or 6.2%. The CME Lean Hog index reversed course at $67.76. That was down $1.52 for the week and ended a bullish streak that began back on September 3 @ $45.44. The pork carcass cutout value was down $1.62 or 2% for the week. The ham primal applied the pressure, losing 5.4% for the week. Pork production this week was up 4.2% from last week and up 3.9% from the same week a year ago. Slaughter, including a Saturday kill estimate, is expected to be 2.589 million head. A new record for daily slaughter was set as the South Sioux plant is phasing in a second shift and thus expanding daily capacity. Production YTD has been 2.6% larger than in 2017. Friday's Commitment of Traders report showed the money managers boosting their net long by 1,669 contracts last week, taking it to 33,711 contracts as of Tuesday night. The rest of the week was pretty tough on those baby bulls.  
Market Watch
Cattle traders will begin the week reacting to the Cattle on Feed report, which came out after Friday's close. They will also see the monthly Cold Storage report on Monday afternoon with its indication of whether consumption is keeping up with production. The weekly Export Inspections report and the Crop Progress reports should be out as usual on Monday. The weekly EIA ethanol stocks and production are expected on Wednesday. The weekly Export Sales report will be out on Thursday morning.  October feeder cattle will expire on Thursday, with November grain and oilseed options expiring on Friday.
Visit our Brugler web site at http://www.bruglermarketing.com or call 402-289-2330 for more information on our consulting and advisory services for farm family enterprises and agribusinesses. Sound analysis and seasoned advice makes a difference to your bank account!
There is a risk of loss in futures and options trading. Similar risks exist for cash commodity producers. Past performance is not necessarily indicative of future results.
Copyright 2018 Brugler Marketing & Management, LLC.