Published on:
20:46PM Jun 16, 2017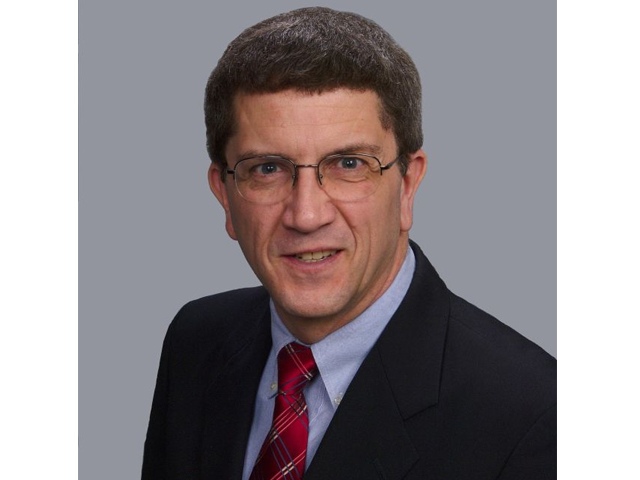 Market Watch with Alan Brugler
June 16, 2017
Minesweeper
At the dawn of Microsoft time (actually Windows 3.1 in 1992) the folks in Redmond included an addictive little game called Minesweeper with the Windows operating system. The goal was to flag the mines as quickly as possible using clues as to their distance from surrounding squares. You lost the game if you clicked on a mine rather than a blank space. If you got clear through the minefield, the objective was to do it faster the next time (ticking clock included).  My brain made the connection between this week's markets and a minefield. The clock is running on the growing season in the US. We're just trying to identify the clear path to higher prices, marking off the unsafe areas on the charts.  Just like in Minesweeper, the danger points were different in every day of the game and I'm sure some folks were getting blown up financially (cash only, spec or hedger, it is a tough game for everyone). Last week's rising tide theme held true for wheat and soy oil again this week, while corn and soybeans stayed afloat but took on a little water.
Corn futures dropped a net 3 ¾ cents, holding on to most of the 15 cents gained in the July contract the previous week. Corn condition ratings showed some drop off, notably in the western part of the Corn Belt. The Brugler500 index for the 18 states dropped to 367 from 371 the previous week.  Total corn export commitments (to June 8) were 19.92% above last year at this point. They are 97% of the USDA projected export total slightly lagging the average of 98%. Satellite imagery company Planalytics estimates 2017 US corn yield at 166.9 bu/ac, down 0.5 bu/ac from their previous estimate. Spec traders in corn futures and options trading exited a huge chunk of their short positions in the week ending June 13.  They exited 120,829 contracts in a week. They were still net short 17,929 contracts on Tuesday night. 
Wheat futures were solidly higher again this week, with Chicago up 4.4%, KC up 4.9% and MPLS up 6%. The main story was a shockingly low crop condition rating for spring wheat, with a Brugler500 Index of only 315.  The Brugler500 index for winter wheat crop conditions was flat at 337.  HRW and SRW showed slight improvements, but the winter white ratings declined. Nationally, the winter wheat crop was 17% harvested as of last Sunday, a little ahead of the 15% average pace. US wheat export sales commitments are running 7% above last year. The Commitment of Traders report had managed money lowering last week's net short position in Chicago wheat futures and options by 23,277 contracts to 82,859 contracts. That is their least bearish position since March 7.  The big spec funds had zero (0) short positions in MPLS spring wheat for the second consecutive week.
Soybean futures were down 2 ½ cents this week despite a higher close on Friday. They did hold on to much of the 20 ¼ cent gained the previous week. Meal was down 1.6% for the week, but soy oil rallied 2.5%.  The USDA Crop Progress report showed 92% of the soybeans were planted, running ahead of the 87% average for the week. Soybean emergence was 77% as of June 11, vs. 77% last year and the average of 73%. Planalytics lowered their 2017 US soybean yield estimate 0.2 bu/ac to 46.8 bu/ac.. Export commitments for 2016/17 soybeans are 106% of the USDA full year export estimate, well above the average of 100% for this date and last year's 97%. The weekly CFTC report showed managed money spec funds reducing their net short soybean position by 15,064 contracts in the week ending June 13, to a position of -79,673 contracts.
 

Commodity

 
 
 

Weekly

Weekly

Mon

06/02/17

06/09/17

06/16/17

Change

% Chg

Jul

Corn

3.7275

3.8775

3.84

($0.038)

-0.97%

Jul

CBOT Wheat

4.295

4.4575

4.6525

$0.195

4.37%

Jul

KCBT Wheat

4.3325

4.515

4.735

$0.220

4.87%

Jul

MGEX Wheat

5.8375

6.065

6.4275

$0.363

5.98%

Jul

Soybeans

9.2125

9.415

9.39

($0.025)

-0.27%

Jul

Soy Meal

301.9

305.9

300.9

($5.000)

-1.63%

Jul

Soybean Oil

31.01

32.29

33.11

$0.820

2.54%

Jun

Live Cattle

130.825

131.25

121.7

($9.550)

-7.28%

Aug

Feeder Cattle

158.73

154.18

147.88

($6.300)

-4.09%

Jul

Lean Hogs

81.975

82.7

82.325

($0.375)

-0.45%

Jul

Cotton

76.69

75.69

71.88

($3.810)

-5.03%

Jul

Oats

2.46

2.5225

2.6925

$0.170

6.74%
Cotton futures were down 5% this week. The longs decided the party is over and everyone is heading home. The market is a bit oversold, however, and the Texas forecast is pretty hot. Planting in the 15 reporting states was 92% finished as of Sunday, with squaring also slightly ahead of the average pace at 15% (vs. 12%). Total upland cotton export commitments are 65.3% larger than last year. They are 103% of the USDA, projected export total, vs. 100% last year and the average of 105%. CFTC on Friday afternoon indicated that the large spec funds had reduced their net long in cotton by 11,012 contracts for the week, to a net of 68,915 on Tuesday COB (Close of Business). Commercial hedgers had reduced their net short by 15,836 contracts that week.
Live cattle futures plunged 7.3% in the June contract this week, with the deferred down a little less. Feeder cattle futures lost 4.1% over the week due to weakness in the fats. Wholesale beef prices were lower. Choice boxed beef dropped $1.37 for the week, with Select down 49 cents. Friday's Ch/Se spread was $30.04 as cattle with finish on them remain scarce. Cash cattle trade was limited as operators resisted lower prices. Reported cash trade ranged from $132 earlier in the week to $124-126 on Thursday, with some $127 bids on Friday. Northern quotes were $202-206. Weekly beef production was up 1.3% from last week, and up 0.7% from the same week in 2016. Year to date production is now up 3.8% on 5.7% more slaughter. Carcass weights are creeping higher, but still the lowest in several years. CFTC showed the spec fund longs again adding to their positions in cattle, b7 2,764 contracts. That put them net long 132,551 as of June 13.  The record net long is 145,394 contracts from September 2010.
Lean hog futures slipped 0.45% this week, or 37 cents. The CME Lean Hog index rose to 82.93 on Friday from $79.41 a week earlier ( 4.4%). Weekly pork production was down 0.7% from last week, and 1.1% larger than the same week in 2016. Pork production YTD is now 2.3% larger than last year. Weekly slaughter was 1.3% larger than the same week in 2016.  We expect weekly slaughter to drop seasonally into July, but with most weeks still above the comparable year ago week. The USDA pork carcass value was up $3.18 or 3.44% for the week, going home at $95.63 per hundredweight. The Commitment of Traders report indicated that the spec funds added 1,177 contracts to their net long position in lean hog futures and options during the week ending June 13, putting them net long 64,603 at that time. The record is much larger at 97,952.
Market Watch
We are on a pretty regular reporting schedule this week. The USDA Export Inspections report and Crop Progress reports will be out on Monday, with traders expecting an improvement in the corn and soybean ratings, along with spring wheat. Wednesday will have the weekly EIA report. The regular USDA Export Sales report will be on Thursday. The monthly USDA Cold Storage report is scheduled for Thursday afternoon, with Cattle on Feed on Friday.  The 23rd will also mark the expiration of July grain options.
Visit our Brugler web site at http://www.bruglermarketing.com or call 402-289-2330 for more information on our consulting and advisory services for farm family enterprises and agribusinesses. Sound analysis and advice makes a difference!
There is a risk of loss in futures and options trading. Past performance is not necessarily indicative of future results. 
Copyright 2017 Brugler Marketing & Management, LLC