Published on:
22:32PM Oct 26, 2018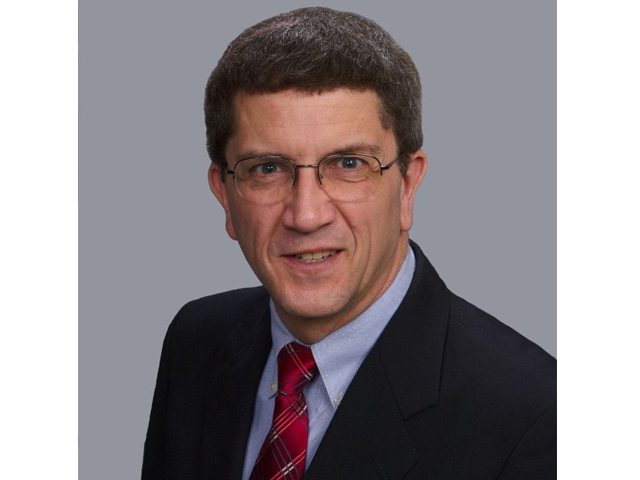 Market Watch with Alan Brugler 
October 26, 2018
Money and The Government
We are all to a degree dependent on the government, for the common defense, highway construction and manufacturing standards. Some people also want to use the government to tell other people what to do and how to behave. For that, they need friends in government. Some countries have allowed dictators to come to power, and hope that they remember the little people. Here in America, we elect the part of the government that isn't on autopilot (i.e the bureaucracy), from the county auditor to the President. Advertising being what it is, that costs money. The Kingfish, Huey Long, allegedly said 'you don't have to own a Congressman, it is cheaper to rent them.'  Based on my TV and computer, there is a lot of money being spent on rent this fall!
What does this have to do with the markets? Farm prices are intertwined with the government. Another old quote says "When you get in bed with the government, you get more than a good night's sleep. At the moment we don't have a new farm bill to replace the one that expired, changes to which could influence crop decisions. We do have a tariff fight that is one front in a larger geopolitical battle. That dustup is both throwing money at producers (MFP payments) and costing them money through lost markets. Investors are also confused about whether to put money in commodities, stocks, bonds or the mattress because they can't see whether the team they bought is winning. The result is increasing volatility in money flows, and this week it was mostly flowing away from the ag commodities. Will November 6 fix it?  I think it will take a bit longer. A trader would say "Buy the rumor, sell the fact" or it's inverse "Sell the rumor and buy the fact".
Corn futures eeked out a 3/4 cent gain on the week. Another week of poor export sales data added to the selling on Thursday, but Friday saw a rebound of 6 3/4 cents to get in the green. Sales for 18/19 were reported at just 349,531 MT, down 8.64% from the week prior and less than a third of the same time last year. In spite of those weak sales during the week of October 18, export commitments are still 32.2% larger than last year, and 34% of the full year WASDE forecast vs. the 5-year average of 34%. Monday's Crop Progress report indicated that the US corn crop was 49% harvested as of last Sunday, still above the normal pace. A good majority of the week saw dry weather, helping to push harvest pace along. The final condition rating score of the year was at 68% gd/ex, with the Brugler500 down 1 at 372. Friday's Commitment of Traders report indicated spec funds adding 5,227 contracts to their net long position in corn futures and options in the week ending October 23. That left them with a net position of 25,381 contracts on that date.
Wheat futures were lower again in all three markets despite some strong gains on Friday. Chicago SRW was down 1.85% for the week, with KC HRW the weakest, down 3.1%.  Minneapolis spring wheat was down 1.87%. Weekly wheat export sales were 7% lower from the previous week at 442,559 MT, but still 22.47% larger than last year. US exports have become more competitive on the world market as of late. That was apparent on Friday as Egypt's GASC purchased 470,000 MT of wheat (350,000 Russian & 60,000 MT Ukrainian), with 60,000 MT of that coming from the US. The weekly Crop Progress report put winter wheat planting progress at 72% complete as of last Sunday, lagging normal pace by 5%. CFTC data on Friday showed money managers adding to their net short position in CBT futures and options for the week ending October 23 to a net position of -26,105 contracts. They trimmed 6,462 contracts from their net long position in KC wheat futures and options during that week, taking it to 21,712 contracts.
 

Commodity

 

 

 

Weekly

Weekly

Mon

10/12/18

10/19/18

10/26/18

Change

% Chg

Dec

Corn

$3.7375

$3.6700

$3.6775

$0.008

0.20%

Dec

CBOT Wheat

$5.1725

$5.1475

$5.0525

($0.095)

-1.85%

Dec

KCBT Wheat

$5.24

$5.16

$5.00

($0.160)

-3.10%

Dec

MGEX Wheat

$5.960

$5.888

$5.778

($0.110)

-1.87%

Nov

Soybeans

$8.68

$8.57

$8.45

($0.118)

-1.37%

Dec

Soy Meal

$316.90

$313.10

$307.30

($5.800)

-1.85%

Dec

Soybean Oil

$29.39

$29.14

$28.16

($0.980)

-3.36%

Oct

Live Cattle

$112.33

$112.25

$113.88

$1.625

1.45%

Nov

Feeder Cattle

$154.63

$154.10

$154.80

$0.700

0.45%

Dec

Lean Hogs

$55.00

$51.60

$57.93

$6.325

12.26%

Dec

Cotton

$78.37

$77.92

$78.53

$0.610

0.78%

Dec

Oats

$2.8800

$2.9525

$2.9200

($0.033)

-1.10%
Soybean futures fell another 11 3/4 cents per bushel this week. A little pre-weekend short covering on Friday helped to limit those losses. Soybean meal was down 1.85% for the week, with soy oil dropping 3.36%. Harvest picking up progress this week and another lackluster Export Sales report pressured the market. NASS reported the crop at 53% harvested as of Sunday, still well below average. USDA's Export Sales report on Thursday also showed sales of just 212,709 MT in the week of 10/18, down 27.5% from the week prior and just a fraction of the same time last year. Export commitments for soybeans are now 25.9% of a year ago as of 10/18, and 38% of the USDA full year projection vs. the average pace running 57%. Money managers in soybean futures and options added another 8,054 contracts to their CFTC net short position on October 23. That took their net position to -44,422 contracts on that date.
Cotton futures snatched back last week's losses to post a 0.78% gain for the week. NASS reported that harvest was 39% complete as of Sunday in their weekly Crop Progress report vs. the 33% average. Conditions fell another 1% to 34% gd/ex and 3 points to 296 on the Brugler500 index. Tuesday's Cotton Ginnings report showed a total of 2.422 million RB ginned as of Oct 15, up 1.134 million RB since Oct 1 and 5% more than last year. The weekly Export Sales report showed another low weekly total 40,589 RB in 18/19 upland cotton sales during the week ending Oct 18. That was 24.29% better than the week prior but still 85.91% lower than last year. Total export sales commitments are still running 64% of the USDA projection, with the normal pace at 47%. CFTC showed spec traders adding just another 124 to their net long position last week, taking it to 47,804 contracts as of October 23. They have added a total of 265 contracts to that net long position in the past 2 reporting weeks.
Live cattle futures posted a 1.45% gain on the week. Cash cattle trade developed on Friday with sales of $114-115 in most regions and NE showing some $180 dressed. That was up $3-$4 from $111 the past several weeks. Feeder cattle futures were up 70 cents on the week. The CME feeder cattle index was $154.01 on 10/25, down $1.35 from the previous Friday. Wholesale beef prices were sharply higher this week. Choice boxes rose $5.54 ( 2.7%) while Select rose $4.59 for a 2.4% increase. Weekly beef production was up 1.3% from the previous week and 1.3% larger than the same week a year ago. US beef production YTD is up 2.8%. The weekly Commitment of Traders report on Friday afternoon indicated managed money trimming 4,974 contracts from their net long position as of 10/23, taking it to 75,218 contracts in live cattle futures and options. USDA reported on Monday that beef stocks in Cold Storage at the end of September totaled 508.56 million pounds. That was up 2.53% from last year and 1.44% larger than August.
Lean hog futures came back with a vengeance this week posting a 12.26% gain. The CME Lean Hog index was reported at $65.03 on Friday, down $2.73 for the week. The pork carcass cutout value was down $1.83 or 2.3% for the week. Losses were seen across the board on all primal cuts. Pork production this week was down just 0.4% from last week and up 1.3% from the same week a year ago. Slaughter, including a lighter Saturday kill estimate, is expected to be 2.569 million head. Production YTD has been 2.5% larger than in 2017. Friday's CFTC Commitment of Traders report showed the spec funds subtracting 5,446 contracts from their net long position to 28,265 contracts as of Oct 23. Pork stocks in the cooler at the end of September totaled 588.917 million pounds according to Monday's Cold storage report. That was up 1.27% from August, which is a smaller seasonal build than usual for September, and 4.79% lower than last year.
Market Watch
Options traders will begin the week adjusting positions for any surprise exercises stemming from the November options expirations on Friday.  USDA's Export Inspections and weekly Crop Progress reports will be released on Monday afternoon. Condition ratings are discontinued when harvest reaches 50%.  Wednesday will mark FND (First Notice Day) for November soybean delivery notices. It will also be the expiration day for October cattle futures.  Thursday starts with the weekly Export Sales report from USDA. As the first of the month, we'll also see USDA's monthly Grain Crushings, Fats & Oils and Cotton Consumption reports. Friday will mark the expiration of the November serial options in cattle, and also give us the closely watched US Trade Balance report.
Visit our Brugler web site at http://www.bruglermarketing.com or call 402-289-2330 for more information on our consulting and advisory services for farm family enterprises and agribusinesses. Sound analysis and seasoned advice makes a difference to your bank account!