Published on:
23:45PM Feb 16, 2018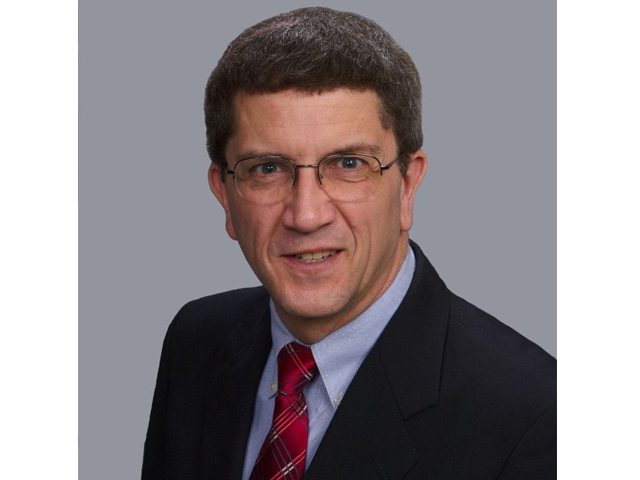 Market Watch with Alan Brugler
February 16, 2018
Monster Meal
March soybean meal futures have risen 22% from their low on January 12 to the high set on Friday morning. Livestock feeders who were not hedged or under long term purchasing agreements are painfully aware of the increase, but most grain traders only see the side effects of this monster meal move. Soybean value is basically meal value plus oil value plus a margin to cover processing. With a 22% jump in the meal contribution, March soybeans have managed an 8.8% increase during that same period despite a decline in soy oil values.  For comparison, the stock market collapse at its worst was down 12.3% and the S&P is only down 0.4% using the same Jan 12 low to Feb 16 high metric.  Why the meal move, you ask?  Argentina is the world's largest soybean meal exporter and suffered both a trucking strike and dry weather issues that are shrinking expected exports. Throw in a healthy dose of fund buying by both the managed money types and the buy-and-hold swap funds.
Corn futures were up 1.5% this week, extending their 5 week rally despite some light profit taking on Friday. Weekly export sales were reported at the second largest this MY at 1.974 MMT. That was 11.58% larger than the week prior and more than 150% larger than the same time last year. Ethanol production dropped, but ethanol stocks also sank on strong export activity. Corn export commitments were 69% of the full year forecast as of February 8, and very close to the 70% average pace. Friday's Commitment of Traders report showed managed money dramatically paring back their net short position in the week ending February 13 by another 72,310 contracts. They were still net short 10,614 contracts of futures and options on that date.
 

Commodity

 

 

 

Weekly

Weekly

Mon

02/02/18

02/09/18

02/16/18

Change

% Chg

Mar

Corn

3.615

3.62

3.675

$0.055

1.52%

Mar

CBOT Wheat

4.4675

4.49

4.5775

$0.087

1.95%

Mar

KCBT Wheat

4.6325

4.655

4.785

$0.130

2.79%

Mar

MGEX Wheat

6.0375

6.035

6.0525

$0.018

0.29%

Mar

Soybeans

9.7875

9.83

10.215

$0.385

3.92%

Mar

Soy Meal

331.4

343.8

373.3

$29.500

8.58%

Mar

Soybean Oil

32.51

31.96

31.54

($0.420)

-1.31%

Feb

Live Cattle

126.85

126.525

130.1

$3.575

2.83%

Mar

Feeder Cattle

150.93

146.20

149.73

$3.525

2.41%

Apr

Lean Hogs

73.55

68.85

68.15

($0.700)

-1.02%

Mar

Cotton

77.3

76.68

75.72

($0.960)

-1.25%

Mar

Oats

2.675

2.665

2.6775

$0.013

0.47%
Wheat futures gained ground in all three markets this week.  MPLS spring wheat is still the laggard, with the potential to increase acreage if it rallies very much. KC HRW continues to be the bull leader on drought issues. The Thursday Drought Monitor confirmed that conditions are worsening in the Panhandle region, encompassing SW KS, western OK and North Texas. Wheat export commitments have reached 82% of the full year WASDE estimate. They would typically be 89% by this date. The CFTC report on Friday afternoon showed the managed money spec funds cutting 26,563 contracts from their bearish SRW position. The funds were still net short 56,831 contracts in Chicago as of February 13.  They sold a net 431 HRW futures & options for the week, leaving them a net long position of 14,726 contracts on 2/13.
Nearby soybean futures shot up 3.9% this week, aided by a 8.6% surge in soybean meal that more than offset a drop in soybean oil prices. Weekly export sales were down 13.8% from the previous week at 640,362 MT, 28% lower than the same week last year. The monthly NOPA crush report showed that members crushed 163.111 mbu during January, nearly 2.4 mbu under estimates. That was 1.55% larger than the previous January, as soy oil stocks at the end of January were up to 1.728 billion pounds. Export commitments are currently 78% of the full year WASDE forecast, with 90% usually committed by now. Estimates of the Brazilian crop continue to grow, with SAFRAS the latest to call for record production of 115.6 MMT.  Argentine estimates are shrinking due to ongoing dryness. Spec traders have officially gone net long beans. They bought 52,847 net contracts in the week ending 2/13, taking their CFTC net futures & options short position to 42,869 net long. 
Cotton futures were down another 1.25% in nearby March futures. The spec longs were rolling out of the contract ahead of first notice day for physical deliveries, and the mills used that selling to exit a large number of on call positions.  Weekly cotton export sales slipped a little to 364,711 RB during the week of Feb 8. That was down from the previous week but 65.15% above the same week last year. Export commitments now total 93% of the full year forecast vs. the average pace of 81%. Shipments are a little behind, however, at 38% of the total vs. 41% average for this date. The USDA Adjusted World Price or AWP was updated to 69.15 cents down just 30 points from the previous week. The managed money spec funds sliced another 12,509 contracts from their CFTC net long position in this reporting period. That put it at 69,378 contracts on Feb 13 after being record long back in January.  
Live cattle were up 2.8% for the week, as nearby February futures correctly anticipated higher cash cattle trade for the week. Feeder futures were up 2.4% despite higher feed costs and a surge of heifers into the feedlot mix. Cash cattle trade was $128.50 on Friday,. Up $2-4 from last week. Wholesale beef prices were lower this week. The choice boxes were up 1.6% and the select product 1.25% higher. The choice/select spread at $4.76. It often shrinks to zero at some point in February or March. Weekly beef production rose 0.7% from the previous week and was up 4.3% from the same week in 2017. Beef production year to date is up 3.3% from 2017.  Estimated weekly slaughter will be 5,000 head larger than the previous week and up 20,000 from a year ago. Managed money added 1,566 contracts to their CFTC net long cattle position during the week ending Feb 13. That put them net long 91,814 contracts.
Lean hog futures were down 1% for the week, with front month April at a big discount to both the expired February contract and the cash index. The CME Lean Hog index was $73.49, down $2.14 from the previous week. The pork carcass cutout value was going the other direction, up 3.9% this week ($2.90).  The pork belly primal clawed back $13.63/cwt. That was an increase of 11.95%, propping up the cutout. Weekly pork production was down 0.3% from last week and up 2.0% from the same week in 2017. Weekly slaughter was estimated at 2.384 million head. That's 0.2% below the previous week and 1.2% bigger than the same week in 2017. Pork production YTD is up 2.1% from 2017. The USDA reported 2018 pork export sales are now within 0.4% of last year's record pace following a couple slow weeks. Spec funds cut 18,477 contracts from their CFTC lean hog net long in the week ending February 13. That left them net long 20,797 contracts of futures and options. 
Market Watch
Markets will be closed on Monday for the President's Day holiday.  The usual USDA weekly export inspections data will be out on Tuesday, with EIA ethanol production on Thursday and USDA weekly Export Sales on Friday. USDA will release the monthly Cold Storage report on Thursday, with Cattle on Feed out on Friday. March cotton deliveries begin on the 22nd, and March grain options expire on the 23rd. Our Brugler Marketing Winter Seminar in Dayton will be held Feb 19-20, and our Omaha seminar will be February 22-23. Register online or call the office at the number below to register.
Visit our Brugler web site at http://www.bruglermarketing.com or call 402-289-2330 for more information on our consulting and advisory services for farm family enterprises and agribusinesses. Sound analysis and advice makes a difference!