Published on:
22:17PM Feb 12, 2016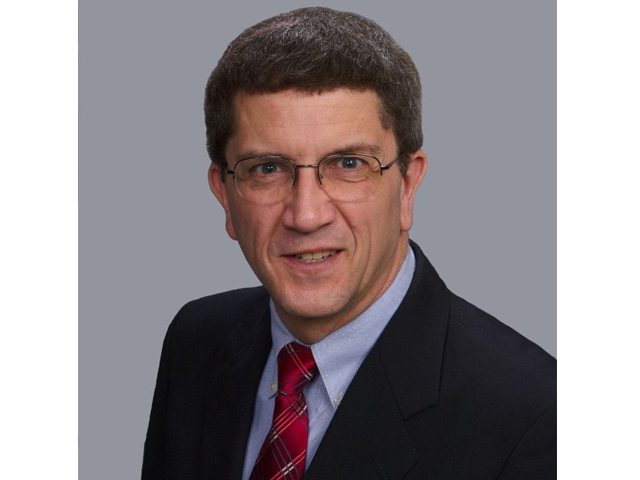 Market Watch with Alan Brugler
February 12, 2016
More Crudeness
The markets seem to become fixed on single trading themes lately, just like the media coverage of the presidential primaries. In the case of commodities, everything was dollar centric for a while. If the dollar was up, you were supposed to sell commodities. If it was down you could buy them. Now, we have a cruder theme. The mainstream trading theme is that what is good for Big Oil is good for the US economy and what is bad for oil is bad for economic growth even as it makes operating costs go down for the rest of the economy. It got so bad (in our opinion) that stocks of refiners who don't own oil production (and thus see lower prices as a pure benefit on input costs) were being dumped as if they had oil fields. It is clear that crude prices are being driven by increasing supply, and not decreasing demand, but the trade theme is that low crude prices somehow imply slow economic growth and thus you sell the stock market and cotton and soy oil (biodiesel) and other groups every time crude declines.  Not to belabor the point, but this is a very crude way of interpreting economic activity and pricing and many will be burned if they trade long enough in such knee jerk fashion.
Corn futures lost almost 2% this week. The USDA Export Sales report showed corn sales of 346,032 MT during the week ending last Thursday, after net reductions of 58,931 MT for the 2016/17 marketing year. Net sales of 404,963 MT for 2015/16 were the smallest for a single week since the last week of calendar year 2015. Accumulated shipments since September 1 are still down 22% from last year at this time.  Total export commitments are 59% of the full year forecast, vs. 72% average for this date. Milo sales (172,300 MT this week after adjustments) continue to be mostly to China and Mexico, with Pakistan taking the biggest buyer label for the most recent week. US ethanol production accelerated 10,000 bpa in the most recent reporting week, while ethanol stocks rose to 23 million barrels. Weekly data from the CFTC showed managed money accounts were 43,306 contracts more short vs. a week earlier, and the PMPU (commercial hedger) group was 57,843 contracts less short.
Wheat futures lost between 1/3% and 2.2% this week, with KC HRW the weakest market for a second consecutive week.  To some degree that is not a surprise, given the sharp decline in HRW exports and expected rise in HRW ending stocks. USDA reported weekly export sales totaled 299,300 MT for the week ending February 4. The weekly total included 36,000 MT of sales for 2016/17. USDA indicates that 81% of the newly downsized full year export estimate has been either booked or shipped. It typically would be 87% by this date. Shipments are down 15% YTD since June 1. Egypt bought 60,000 MT of Romanian wheat at a GASC tender for March 10-20 delivery. They are unusually short bought, due to phytosanitary issues centered on permissible ergot levels. Exporters have had to pad offers to allow for rejection risk. The Commitment of Traders report from the CFTC on Friday showed managed money speculative accounts were 32,360 contracts more short vs. last week in SRW, and 6,198 contracts more short vs. last week in HRW. The net short positions as of Tuesday were 81,045 contracts (SRW), and 26,317 contracts (HRW).
Soybeans were up 5 1/4 cents for the week, with all of the gain on Thursday. USDA bumped up projected ending stocks by 10 million bushels on Tuesday, but the trade was able to look past that crush adjustment. China booked 686,609 MT for 2015/16 delivery last week. Weekly USDA Export Sales overall showed some reductions to other destinations, but there was still a net 601,038 MT. Soy meal sales totaled 189,453 MT. Soy oil sales were reported at 3,780 MT (estimated to be between 0 and 25,000 MT), the smallest weekly total this calendar year. Soybean export shipments are running 12% behind year ago since September 1. Total commitments are 90% of the full year WASDE number, implying the USDA forecast is makeable. They would typically be 91% by this date. The weekly Commitment of Traders report on Friday showed positions reported as of the close on Tuesday. Managed money accounts were 68,137 contracts net short as of Tuesday, which was 42,275 contracts more bearish than a week earlier.
 

Commodity

 

 

 

Weekly

Weekly

Mon

01/29/16

02/05/16

02/12/16

Change

% Chg

Mar

Corn

$3.720

$3.658

$3.588

($0.070)

-1.95%

Mar

CBOT Wheat

$4.793

$4.668

$4.575

($0.093)

-2.02%

Mar

KCBT Wheat

$4.720

$4.540

$4.443

($0.098)

-2.19%

Mar

MGEX Wheat

$5.00

$4.91

$4.85

($0.063)

-1.29%

Mar

Soybeans

$8.823

$8.675

$8.728

$0.052

0.60%

Mar

Soy Meal

$272.40

$265.00

$262.00

($3.00)

-1.15%

Mar

Soybean Oil

$30.88

$31.23

$31.80

$0.570

1.79%

Feb

Live Cattle

$135.300

$136.050

$129.950

($6.100)

-4.69%

Mar

Feeder Cattle

$157.25

$153.83

$150.03

($3.80)

-2.53%

Apr

Lean Hogs

$70.700

$70.300

$70.375

$0.075

0.11%

Mar

Cotton

61.13

59.97

58.90

(1.070)

-1.82%

Mar

Oats

$2.008

$1.970

$1.963

($0.008)

-0.38%
March cotton futures lost 1.8% this week after slipping 1.9% the previous week. The weekly USDA Export Sales report showed improved buying interest again, at 294,500 RB of upland and pima varieties (and including some 2016/17 upland business.  Increasing LDP's are allowing cash sales at lower prices and moving cotton into the world market. However, USDA on Tuesday had to bump up projected US ending stocks to 3.6 million bales due to a slower export pace since August 1 than had been expected. The weekly figure included Chinese purchases of 22,109 RBs, their largest weekly purchase of calendar year 2016. US cotton export sales commitments are 69% vs. the 5 year average of 92%. Upland exports YTD are down 18%. The USDA AWP for this upcoming week is 45.09, with the LDP/MLG up to 6.91 cents for the week after being 5.15 cents this past week.
Live cattle futures were down a sharp 4.7% this week, erasing gains of the previous two weeks in the February contract. Wholesale beef prices were mixed. For the full week, Choice boxes were down 2.0%  and Select boxes were down 1.8%. Cash cattle business on Friday was mostly $132-133, with some $206 reported in the north.  These were mostly $2 lower than the previous week. Weekly beef production was up 1.9% from the previous week, and up 2.5% from the same week in 2015 and plant operations got back to normal.  YTD production now matches last year at this time. down 0.6%. Average carcass weights are still running about 15# above year ago.
Lean hog futures were up 0.1% this week. The CME Lean Hog Index was $65.60, up $1.62 for the week despite the drop in the cutout value. The USDA reported the average carcass cutout was down 1.9% at $76.08 on Friday. Estimated FI hog slaughter for the week was 2.281 million head, up 4.8% from the storm depressed total of the week before. Slaughter was 2.5% larger than the same week in 2015. Production for the week was up 4.5% vs. last week and up 2.0% from the previous week. Pork production year to date is down 1.1%. USDA said there was 25,941 MT of US pork sold to foreign purchasers during the week ending Feb 4.
Market Watch
We start off next week with the Chinese returning from a week long holiday, and the US traders traking Monday off for President's Day. USDA will issue the regular weekly Export Inspections report on Tuesday, and Export Sales on Friday, because of the government holiday on Monday. Cotton traders will be reacting to any surprise positions inherited with the expiration of March options on the 12th.  The monthly NOPA crush report is expected to be released on Tuesday.  Friday will mark the monthly Cattle on Feed report from USDA. It will also be the last trading day for March grain options (and most equity options).
Visit our Brugler web site at http://www.bruglermarketing.com or call 402-289-2330 for more information on our consulting and advisory services for farm family enterprises and agribusinesses.Clients can also get one touch access to our cash market and hedging recommendations via our mobile web site.  You will be taken to the mobile home page automatically if you visit our web site with the mobile device. Three times daily fundamental news from Brugler is available on the free side of the mobile site.
There is a risk of loss in futures and options trading. Past performance is not necessarily indicative of future results.  Copyright 2016 Brugler Marketing & Management, LLC.