Published on:
20:39PM Apr 13, 2018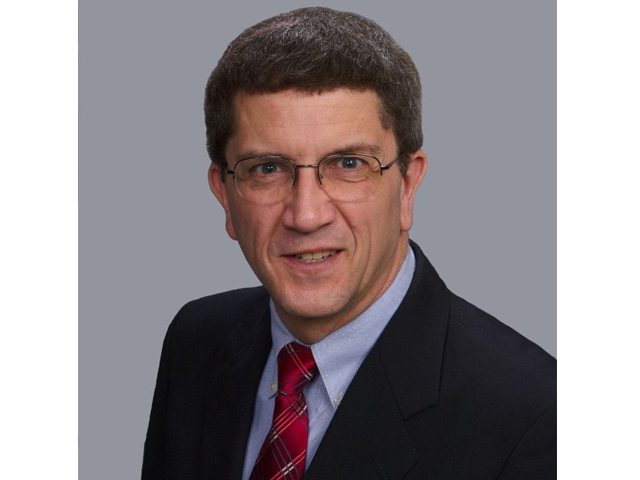 Market Watch with Alan Brugler
April 13, 2018
More Data, Little Direction
The ag markets got more data this week with the release of the monthly USDA supply/demand reports.  A look at the weekly change total below shows that the release didn't solve much in terms of long term direction.  Corn drifted a little lower on looser stocks/use, and soybeans gained on tighter world numbers. Wheat went both directions, with growing season concerns muddying the water. There is also a fundamental conflict between abundant world stocks of "commodity" wheat and tight supplies of high pro wheat like that traded in the KCBT and MGEX contracts. USDA didn't release US or world projections for 2018/19 crops in this report, but will do so in May.
Corn futures were down 0.58% on the week or 2 ¼ cents. On Tuesday, USDA cut projected US feed use and raised projected ending stocks from their March numbers. They trimmed projected corn production in both Brazil and Argentina, but that didn't move the global S&D needle much because of the US stocks increase. The weekly USDA Export Sales report indicated a slowdown in old crop corn export sales to 839,914 MT during the week of April 5. That was down 26.2% from this time last year and slipped 6.5% from the previous week. Total corn export commitments are 85% of the USDA export projection, with the average pace at 84% for this week. The CFTC report on Friday afternoon showed the spec funds adding 34,700 contracts to their net long position in the week ending 4/10/18.
 

Commodity

 

 

 

Weekly

Weekly

Mon

03/29/18

04/06/18

04/13/18

Change

% Chg

May

Corn

3.8775

3.885

3.8625

($0.023)

-0.58%

May

CBOT Wheat

4.51

4.7225

4.725

$0.002

0.05%

May

KCBT Wheat

4.6725

5.0675

4.9575

($0.110)

-2.17%

May

MGEX Wheat

5.785

6.0725

6.17

$0.098

1.61%

May

Soybeans

10.4475

10.3375

10.5425

$0.205

1.98%

May

Soy Meal

384

386.3

382.8

($3.500)

-0.91%

May

Soybean Oil

31.87

31.53

31.48

($0.050)

-0.16%

Apr

Live Cattle

113.75

112.225

116.55

$4.325

3.85%

Apr

Feeder Cattle

133.33

135.33

139.38

$4.050

2.99%

Apr

Lean Hogs

57.25

52.125

53.825

$1.700

3.26%

May

Cotton

81.46

82.54

83.41

$0.870

1.05%

May

Oats

2.25

2.3325

2.3425

$0.010

0.43%
Wheat futures were higher in two of the three markets this week, despite a selloff in the second half of the week. KC was the strongest the previous week but dropped 2.2%. MPLS was fighting cold and wet weather and potential planting delays, gaining 1.6% from Friday to Friday. Monday afternoon's USDA Crop Progress report indicated that 3% of the US winter wheat crop was headed as of Sunday, behind the average at 4%. Conditions of winter wheat were down 2% gd/ex to 30%, with the Brugler500 index at 285. That is down 10 points from the previous week on higher p/vp ratings. The spring wheat crop was 2% planted, with the average pace at 6%. USDA cut estimated feed use 30 million bushels on Tuesday, resulting in a higher ending stocks figure. They also increased projected world stocks based on data updates from the Middle East. The managed money spec funds cut back their net short position in Chicago wheat by 18,546 contracts in the week ending 4/10, leaving them at -54,872 ahead of the last week sell off.
Soybean futures were up 20 ½ cents per bushel for the week. USDA cut projected Argentine production by 7 MMT, while only increasing Brazil 2 MMT. That tightened the projected world stocks/use ratio, which is tracked closely by prices. USDA also surprised the trade by trimming projected US ending stocks 5 million bushels instead of increasing them. Over the course of the week, private export sales of 511,500 MT for 17/18 and 513,518 MT for 18/19 were reported through the USDA's daily reporting system. Of the new crop sales, 240,000 MT was sold to Argentina. Total soybean export commitments are 3.8% lower than this time last year. They are now 94% of the full year WASDE forecast. Chinese imports of soybeans totaled 5.66 MMT in March according to customs data, up 4.5% from February but down 10% from last year. CFTC data showed the spec funds net long 176,217 contracts on Tuesday evening, a reduction of 4,937 contracts from the previous week.  
Cotton futures rallied 1.05% this week despite announced Chinese intentions for a 25% tariff on cotton imports from the US and a slower Export Sales report. The USDA Export Sales report showed sales of 179,354 RB of old crop upland cotton. That is just under half of last week's total, and down 41.61% from this time a year ago. Total export commitments are 16.8% above last year but lost a little of their lead (18.3% last week) due to the slow sales week. Even with the USDA raising their projection for full year exports, commitments are still 108% of that number, compared to the average of 93%. The USDA Adjusted World Price (AWP) was updated to 74.32 cents/lb, up 2.32 cents from the previous week. CFTC data shows the spec fund longs added 210 contracts to their net long position in the week ending April 10, taking it to 76,276 contracts of futures and options.
Live cattle futures rose 3.8% on a firm tone to the cash cattle market and the need for April to converge with cash by expiration. Feeder cattle futures were up 3% for the week, adding to a 1.5% gain from the previous week. Cash cattle traded $3-4 higher for the week, with Friday afternoon sales @ $122. Early week activity had been $117. Wholesale beef prices were down this week. They lost $1.70 (-0.8%) in the Choice boxes and $5.69 (-2.8%) in Select. Weekly beef production was down 1.9% from the previous week but up 4.5% from the same week in 2017. YTD production is 2.9% larger. Total 2018 beef export commitments are now 17.9% above this time last year. The CFTC Commitment of Traders report confirmed the spec funds were continuing their bearish shift. They trimmed their cattle net long to only 27,255 contracts, down 9,395 from the previous week.
Lean hog futures rallied 3.3% this week after dropping nearly 9% the previous week. Some Chinese purchases were cancelled after the 25% tariff went into effect, but the market is also looking ahead to a seasonal decline in US slaughter/pork production. That decline hasn't begun yet, with weekly slaughter of 2.385 million head up 2.1% from the previous week and 7.1% above the same week in 2017. Pork production since January 1 has been 3.4% larger than in 2017. The CME Lean Hog index lost another $2.30 over the past week to $52.97. The pork carcass cutout value was down 0.54% for the week. Most of the pressure came in loins, while belly values posted a 17% recovery. USDA reported 2018 pork export commitments are now 5.9% larger than last year at this time.
Market Watch
Cotton traders will begin the week dealing with any surprise futures positions inherited as May  options were exercised over the weekend. The USDA Export Inspections report will be released on Monday morning as per usual, with NOPA monthly soybean crush also expected. The weekly Crop Progress report is expected at 3 PM CDT. On Wednesday, the weekly EIA ethanol report will be released. Thursday will present the USDA Export Sales report in the morning. Friday will mark the release of the monthly USDA Cattle on Feed and Milk Production reports. May grain options will also expire on the 20th.
Visit our Brugler web site at http://www.bruglermarketing.com or call 402-289-2330 for more information on our consulting and advisory services for farm family enterprises and agribusinesses. Sound analysis and advice makes a difference!
Tech Talk: December Corn
That is one choppy looking chart! Prices maintained the rally from the March 29 Intentions report, surviving a nasty overnight break on Wednesday. The bulls fought back, first on the argument that a trade deal with China would surely be reached, and then on the realization that corn is a minor player in that trade relationship since it is already fighting a stiff tariff implemented earlier. That bounce was not random, as the buying came in on the 78.6% retracement support of $3.96 ¾ (not shown). Technically, the shooting stars from Monday and Tuesday are not bullish but closing back above the 18 and 40-day averages on Wednesday restored the upside momentum.  MACD is bullish, favoring at least another test of the high of $4.16. Stochastics are not yet overbought. The main support on a failed test of the high would be the 2/3 speedline at $3.93 ¾.
There is a risk of loss in futures and options trading. Similar risks exist for cash commodity producers. Past performance is not necessarily indicative of future results.
Copyright 2018 Brugler Marketing & Management, LLC.