Published on:
21:35PM May 12, 2017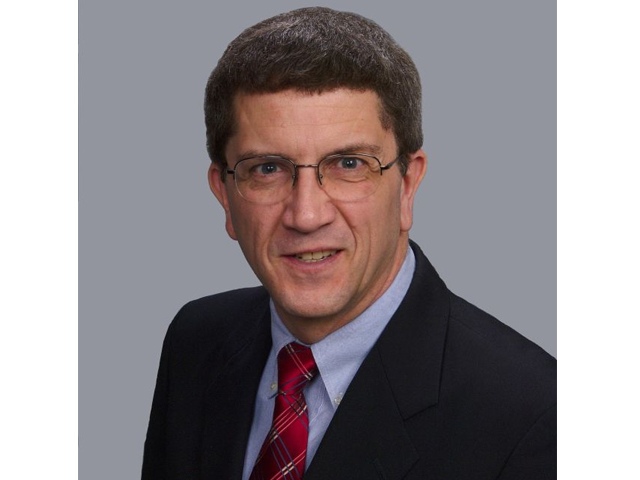 Market Watch with Alan Brugler
May 12, 2017
Mothers Theme
I worked hard to find some mother themed music to relate to the commodity markets, with Mothers Day this Sunday. I decided not to go with Mother's Little Helper (Rolling Stones), which is about Mom taking mood elevators. I grant some of these markets can be a little depressing.  Momma Tried (Merle Haggard) is a candidate and seems like a good fit for the stalled rally in wheat. One Hot Momma (Trace Adkins) is about reassuring his wife that she still looks good. I think that one goes to the cattle market. Mother (Pink Floyd) simply asks if she'll like the song and we'll put hog producers in that group.  Taylor Swift had one dedicated to her mother called The Best Day and that has to go to the cotton market and anyone who was long July futures going home on Wednesday evening.
Corn futures eked out another weekly gain, although only ¼ cent. Corn planting was 47% done as of last Sunday, which was more than expected but lagged the 5 year average of 51%. Analysts are expecting this Monday's report to show rapid progress in WCB, with some delays east of the Mississippi River. USDA gave us modestly bullish numbers on Wednesday, trimming old crop ending stocks to 2.295 billion bushels and putting their first take on 2018 stocks at 2.110 billion. The Commitment of Traders report showed spec funds adding 24,012 contracts to their net short position in corn futures and options as of last Tuesday. They were net short 208,642 contracts or a little over a billion bushels.
Wheat futures were lower in all three markets this week, as the reality of record world wheat stocks buffered the losses from bad weather in the US.  On Wednesday, USDA left US old crop wheat stocks UNCH at 1.159 billion bushels, but did bump up exports a notch. The first new crop stocks figure of the year was tighter than the trade had expected at 914 million bushels, with All Wheat production seen shrinking to 1.82 billion bushels from 2.13 billion last year. Bears pointed to yet another upward revision in 2016./17 projected world wheat stocks, to 255.35 MMT. USDA is also expecting 2017/18 stocks to rise to 258.29 MMT despite a sharp decline in world production from last year's record. In the CFTC COT report, spec funds pared 16,746 contracts from their net short position in Chicago Wheat futures and options for the week ending May 9. They were net short 107,892 lots as of Tuesday.   The managed money specs expanded their tiny net long in KC HRW during the week, adding 13,180 contract to get to 13,692 net long as of May 9. 
Soybean futures lost 1% for the week, hurt by a 1.14% drop in nearby soybean meal. Soy oil got help from palm oil most of the week, but ended in the red. The USDA reports on Wednesday were modestly friendly for soybeans. The WASDE report trimmed old crop ending stocks 10 million bushels on an upward revision in exports, to 435 million. The new crop stocks estimate was smaller than expected at 480 million. There was no surprise in the production number, but USDA sees an expanding global export pie and anticipates growth in US shipments despite more competition from South America. Old crop export sales bookings showed new life this week at 385,400 MT. World buyers are understandably cautious in booking 2017/18, and the US sold only70,000 MT last week. Managed money spec funds reduced their CFTC net short position by 13,332 contracts in the week ending May 9. The net short was down to 34,335 contracts.
 

Commodity

 
 
 

Weekly

Weekly

Mon

04/28/17

05/05/17

05/12/17

Change

% Chg

Jul

Corn

3.665

3.7075

3.71

$0.002

0.07%

Jul

CBOT Wheat

4.3225

4.4225

4.3275

($0.095)

-2.15%

Jul

KCBT Wheat

4.3725

4.5

4.3925

($0.108)

-2.39%

Jul

MGEX Wheat

5.5475

5.5425

5.465

($0.078)

-1.40%

Jul

Soybeans

9.5625

9.73

9.63

($0.100)

-1.03%

Jul

Soy Meal

315.8

316.9

313.3

($3.600)

-1.14%

Jul

Soybean Oil

31.71

32.9

32.84

($0.060)

-0.18%

Jun

Live Cattle

124.025

128.3

125.175

($3.125)

-2.44%

May

Feeder Cattle

149.55

143.78

144.55

$0.775

0.54%

Jul

Lean Hogs

75.225

76.825

77.95

$1.125

1.46%

Jul

Cotton

78.87

77.77

82.18

$4.410

5.67%

Jul

Oats

2.28

2.4875

2.41

($0.077)

-3.12%
Cotton futures shot 5.7% higher this week after initial weakness. The market had seen some profit taking ahead of the USDA reports, but in true "end of bear" fashion refused to drop on negative news. USDA hiked projected 2018 cotton ending stocks to 5.00 million bales vs. the reduced estimate of 3.2 million for old crop. USDA did hike the old crop export forecast as expected. The mills have a heavy concentration of unpriced on call sales in the July futures, and were likely pricing a chunk of that during the Thursday-Friday rally. Cotton Exports last week were 15.55% higher than the previous week and 141.31% higher than last year at 412,799 RB.
Live cattle futures dropped 2.4% for the week. Index fund rolling and garden variety profit taking were the main features, altough a dip in the cash cattle market likely played a role. Cash cattle trade was predominantly $137-138, well below the prior week. That said, futures are still $12-13 below cash and got some bullish news on Friday. Commerce Secretary Ross indicated that a deal had been reached for US beef access into China by July 16. Quantity isn't known, but hopes are high and the potential does explain the ongoing strength in the wholesale beef market. Choice boxed beef was up 3.7% for the week, with Select up 5.7%. Weekly beef production was down 0.6% from last week and up only 0.3% from the same week in 2016. Year to date production is now up 4.3% on 5.8% more slaughter. Estimated carcass weight was down to 800#, and official data from two weeks ago was lower than that. At 800# we would be getting 12# per animal slaughtered less than a year ago. The Commitment of Traders report showed the big spec funds reducing their huge net long in cattle by 4,364 contracts this week. They were still net long 126,102 lots as of Tuesday night.
Lean hog futures were up 1.5% this week. Rising cattle and beef values are creating sales opportunities for pork, with a choice beef/pork cutout spread widening dramatically. The CME Lean Hog index rose to $69.12 on Friday, up $6.88 for the week. Weekly estimated FI slaughter (including Saturday) of 2.258 million head was down 0.2% from the previous week but 4.4% larger than the same week in 2016. Pork production YTD is now 2.2% larger than last year. Weekly production was 4.6% larger than the same week in 2016.  We expect weekly slaughter to drop seasonally into July, but with most weeks still above the comparable year ago week. The USDA pork carcass value was up 7.14% for the week, goiong home at $83.29 per hundredweight.   That is supportive of a CME Index in the mid-70's.
 Market Watch
The market will begin the week reacting to any surprise positions acquired on May futures expiration. There shouldn't be many, as open interest had dropped off sharply in most of those contracts. The NOPA soybean monthly crush report is expected on Monday morning. fWe'll get the "usual" weekly Export Inspections report on Monday morning and Crop Progress on Monday afternoon.  The regular USDA Export Sales report is scheduled for Thursday.
Visit our Brugler web site at http://www.bruglermarketing.com or call 402-289-2330 for more information on our consulting and advisory services for farm family enterprises and agribusinesses. Clients can also get one touch access to our cash market and hedging recommendations via our mobile web site.  You will be taken to the mobile home page automatically if you visit our web site with the mobile device. Three times daily fundamental news from Brugler is available on the free side of the mobile site.
There is a risk of loss in futures and options trading. Past performance is not necessarily indicative of future results.  
Copyright 2017 Brugler Marketing & Management, LLC