Published on:
21:35PM Oct 05, 2018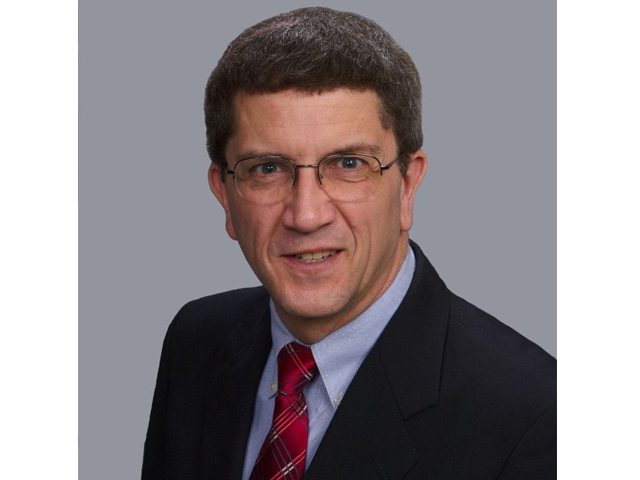 Market Watch with Alan Brugler
October 5, 2018
Muddy Waters
This week's theme works on a number of levels. The 5 day QPF rainfall forecast calls for 3-7" of rain in a swath from Texas to Wisconsin. That will lead to a lot of muddy water and muddier fields, with limited harvest activity for TX, OK, KS, MO, IA, IL and MN this week.  Mold and other moisture related quality problems are being reported for soybeans in several areas. The supply/demand picture is about as clear as mud. The USMCA (nicknamed NAFTA 2.0) brought more trade certainty for US exports to Canada and Mexico, but there is no deal in the works (at least publicly) with China. US soybeans are going to different destinations than usual, replacing Brazilian beans being diverted to China. And, of course, there was a lot of rhetorical mud being thrown in Washington, disgusting voters of all political persuasions while amazing viewers in countries where public dissent is not permitted.  
Corn futures rose 3.4% this week. Strong export sales and harvest delays were bullish inputs, along with some first of month fund buying. Monday's Crop Progress report indicated that 86% of the US corn crop was mature, with 26% harvested vs. the 17% average pace. NASS left conditions UNCH @ 69% gd/ex, with the Brugler500 index at 375. EIA data showed ethanol production in the week of 9/28 slowed dramatically, while stockpiles rose. This may be export related, with hydrous ethanol prices in Brazil reaching new highs. The USDA indicated that 1.431 MMT of 18/19 corn was sold for export in the week that ended on September 27. That was down from the previous week but is still 92% larger than the same week in 2017. CFTC data today indicated spec funds trimming their net short position in corn futures and options by 55,015 contracts in the reporting week ending October 2, leaving them net short 57,764 contracts.
Wheat futures posted gains in all three markets, ending a multi-week slump. Chicago was up 2.4%, with KC up 2.9% and MPLS spring wheat up 3.2%. NASS reported that 43% of the winter wheat crop was planted as of last Sunday, 3% ahead of the normal pace. Weekly export sales sank to 435,29 MT. That was down 33.8% from the week of September 20 and 11.6% lower than the same week in 2017.  Official Census wheat exports for August 2018 were released this week, and were the second worst for August since 1973/74. Year to date export commitments are 41% of the full year WASDE estimate. They would typically be 59% by the beginning of October. Friday's Commitment of Traders report showed money managers adding 10,980 contracts to their net short position in CBT futures and options for the week ending October 2. They also trimmed another 5,605 contracts from their net long position in KC wheat futures and options during that week, taking it to 28,425 contracts.
Soybean futures rose 2.8%, buoyed by a big soybean meal rally on Friday. fell by 1 3/4 cents over the past week. Soybean meal was up $10.20 for the week, with $7.20 of that coming on Friday following a soybean sale to the Philippines announced under the USDA daily system. Soy oil gained 1.4% for the week to also add product value. On Monday, NASS indicated that 83% of the US soybean crop had leaves dropping as of 9/30. They reported that 23% was harvested, above the 20% average pace. Harvest activity is being slowed by rain this week. Condition ratings were steady at 68% gd/ex and a still high 374 on the Brugler500 index. The weekly USDA Export Sales report showed a strong 1.521 MMT in 18/19 sales for the week ending September 27. Spec funds in soybean futures and options held a CFTC net short position of 44,403 contracts on October 2, 14,211 fewer than the previous week.
 

10/5/2018

 

 
 

 

Commodity

 

 

 

Weekly

Weekly

Month

09/21/18

09/28/18

10/05/18

Change

% Chg

Dec-18

Corn

$3.57

$3.56

$3.68

$0.120

3.37%

Dec-18

CBOT Wheat

$5.22

$5.09

$5.21

$0.120

2.36%

Dec-18

KCBT Wheat

$5.25

$5.11

$5.26

$0.148

2.89%

Dec-18

MGEX Wheat

$5.83

$5.73

$5.91

$0.185

3.23%

Nov-18

Soybeans

$8.47

$8.46

$8.69

$0.235

2.78%

Oct-18

Soy Meal

$305.90

$305.40

$315.60

$10.200

3.34%

Oct-18

Soybean Oil

$28.09

$28.68

$29.08

$0.400

1.39%

Oct-18

Live Cattle

$113.08

$113.45

$114.00

$0.550

0.48%

Nov-18

Feeder Cattle

$157.80

$158.05

$158.40

$0.350

0.22%

Oct-18

Lean Hogs

$60.30

$62.18

$68.20

$6.025

9.69%

Dec-18

Cotton

$0.7913

$0.7637

$0.7606

($0.003)

-0.41%

Dec-18

Oats

$2.53

$2.65

$2.87

$0.223

8.40%
Cotton futures were nearly UNCH this week, slipping 0.41% after a two week loss of 7.63%. The USDA Export Sales report indicated US sales of just 21,845 RB for 2018/19 upland cotton last week. That was well below the week prior. Sales of next year's crop were better at 91,080 RB. China had net reductions of 85,899 RB for the 18/19 crop, with 90,200, RB in 19/20 purchases. Export shipments were up 29.4% from last week at 179,733 RB. Thursday afternoon's CFTC Cotton on Call report showed mills trimming their unfixed call sales position for December by 2,716 contracts to 27,983 contracts ass of 9/28. CFTC showed spec traders trimming their net long position on Tuesday by 7,595 contracts to 51,440 contracts in their weekly Commitment of Traders report.
Live cattle futures ended the week with nearby Oct up 0.48%. Feeder cattle futures were up just 35 cents or 0.22%. The CME feeder cattle index was $158.18, up $1.29 from the previous Friday. Most cash trades this week were shown at $111, with a few dressed sales at $175 in the North. The latter was $1 higher than the previous week. Wholesale beef prices were lower on the week. Choice boxes were 63 cents lower (-0.3%) while Select dropped $1.70 (-0.9%). Weekly beef production was down 0.7% from the previous week but 1.4% larger than the same week a year ago. US beef production YTD is up 2.9%. Average carcass weights continue to run slightly ahead of year ago. The weekly Commitment of Traders report indicated that spec funds added 5,107 contracts to their net long position through October 2, taking it to 83,979 contracts in live cattle futures and options.
Lean hog futures jumped 9.7% this week, thanks to a big advance in the cash index one week ahead of contract expiration. December futures were also higher but carry a big discount to the nearby. The CME Lean Hog index was up $3.81 for the week to $69.15. The pork carcass cutout value was down 52 cents or 0.6% this week. The pork belly primal was up 6.9%. Pork production this week was down 2.1% from last week as North Carolina plants cleared their post-Florence backlog. Production was also down 1.5% from the same week a year ago. Production YTD has been 2.6% larger than in 2017. Friday's Commitment of Traders report showed the money managers adding another 8,024 contracts to their net long position last week, taking it to 32,164 contracts as of Tuesday.
Market Watch
Cattle traders will begin the week reacting to any surprise positions inherited at options expiration on Friday. The futures markets are open Monday, but USDA takes Columbus Day off. We won't get the weekly Export Inspections report and the Crop Progress report until Tuesday. October cotton futures are already moribund, but officially expire on Tuesday. The big USDA reports for the week will be the month Crop Production and WASDE reports to be released on Thursday, October 11 at 11 AM CDT. The weekly EIA ethanol stocks and production are also expected on Thursday. The weekly Export Sales report will be delayed until Friday.  
Visit our Brugler web site at http://www.bruglermarketing.com or call 402-289-2330 for more information on our consulting and advisory services for farm family enterprises and agribusinesses. Sound analysis and seasoned advice makes a difference to your bank account!
There is a risk of loss in futures and options trading. Similar risks exist for cash commodity producers. Past performance is not necessarily indicative of future results.
Copyright 2018 Brugler Marketing & Management, LLC.