Published on:
21:26PM Jun 01, 2018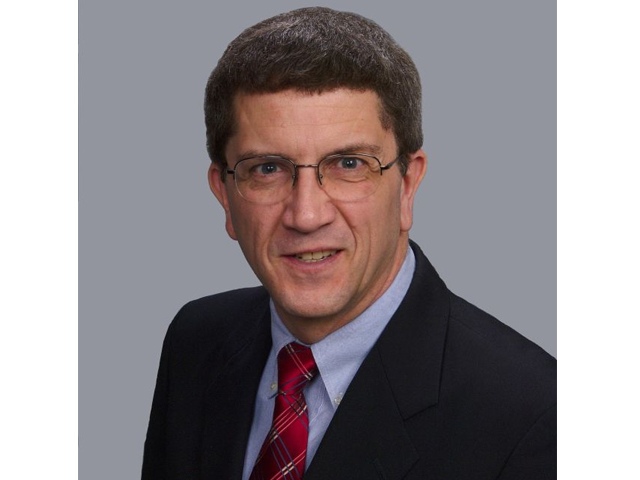 Market Watch with Alan Brugler
June 1, 2018
New Beginnings
It's the first day of June. Not quite the first day of summer, but certainly the first day of the month. With all of the 1930s-esque tariffs being thrown around, we are certainly looking at a different international trade environment than we've had any time in the new millennium, let alone in May. The first of the month is also a focus for investment funds, putting new money to work and re-investing old money from positions cashed out for asset allocation adjustment reasons at the end of the previous month. Those money flows are at least as important in the first part of June as the weather. Will that cash fleeing crude oil go looking for a cheaper asset to own, or stick with the seasonal plays like corn and soybeans and hogs?
Corn futures were down 3.6% this week. On Monday, NASS reported that on May 27, 92% of the US corn crop had been planted, catching up with the average pace. Something in the 97-98% range would be expected this week. Weekly old crop corn export sales through May 24 totaled 993,100 MT, on the upper end of expectations. The Friday Grain Crushing report showed 445.3 million bushels of corn going in the front end of ethanol plants in April. That was 2.9% more than April 2017. The CFTC report on Friday afternoon showed the spec funds increasing their net long position by 2,457 contracts in the week ending May 29. That left them net long 202,427 on Tuesday evening.
Wheat futures sold off after the holiday. Chicago SRW was off 3.6%, with KC HRW 4.1% lower and MPLS HRS 6.25% below last Friday with a 40 ¼ cent loss.  Rains aided yield potential in some HRW areas that are still immature, and spring wheat planting progressed. It should be within a few percentage points of completion on Monday. Winter wheat condition ratings improved, with the Brugler500 index rising 5 points to 298. The closest matches would be 2001 and 2002.  Winter wheat harvest is moving north from Texas. The managed money spec funds increased their CFTC long exposure in Chicago by 17,003 contracts in the week ending 5/29. They left them net long 15,318 contracts.
Soybean futures saw losses of 1.9% this week. Soy meal was down 1.6% with bean oil down .48%. The truck strike in Brazil ended. That suggested some of the vessels parked offshore will begin loading soybeans and products, closing the window for fill in purchases from the US. The US implementation of $50 billion in tariffs on Chinese goods has thus far not resulted in the 25% Chinese tariff on US soybean imports, but the risk is there if Secretary Ross' visit doesn't go well. US weekly export sales through May 24 included 273,400 MT of old crop and 771,600 MT for 2018/19 marketing year shipment. The latter included a lot of Chinese orders. The Argentines are keeping their soybean production estimate at 36 MMT, with close to 34 MMT now harvested. Friday's Fats & Oils report showed 171.62 million bushels crushed in April, very close to trade expectations. Soy oil stocks were 2.688 billion pounds, also not a surprise.  CFTC data showed the spec funds net long 107,098 contracts on Tuesday evening, an increase of 8,870 contracts in their net long from the previous week.
 

6/1/2018

 
 
 

 

 

 

Commodity

 

 

 

Weekly

Weekly

Mon

05/18/18

05/25/18

06/01/18

Change

% Chg

Jul

Corn

4.025

4.06

$3.9150

($0.145)

-3.57%

Jul

CBOT Wheat

5.1825

5.43

$5.2325

($0.198)

-3.64%

Jul

KCBT Wheat

5.3875

5.64

$5.41

($0.233)

-4.12%

Jul

MGEX Wheat

6.29

6.4425

$6.040

($0.403)

-6.25%

Jul

Soybeans

9.985

10.415

$10.21

($0.202)

-1.94%

Jul

Soy Meal

376.3

380.3

$374.20

($6.100)

-1.60%

Jul

Soybean Oil

30.98

31.34

$31.19

($0.150)

-0.48%

Jun

Live Cattle

102.4

104.65

$104.90

$0.250

0.24%

Aug

Feeder Cattle

137.63

144.93

$146.33

$1.400

0.97%

Jun

Lean Hogs

74.7

74.2

$77.60

$3.400

4.58%

Jul

Cotton

86.55

89.21

$93.30

$4.090

4.58%

Jul

Oats

2.42

2.4875

$2.4600

($0.027)

-1.11%
Cotton futures rallied another 4.6% this week, climbing 7.7% in the last two weeks. Thursday's CFTC Cotton On-Call report indicated that mills still had 41,499 contracts of July on call sales unfixed as of 5/25. That was down 5,054 from the week prior. Cotton planting progress was 62% last Sunday, 3% faster than the normal pace. The USDA shows cotton export sales commitments are 113% of the full year WASDE forecast. They would typically be 100% right now. Unshipped business is 94% larger than last year, with 2 months and a week remaining to get it out of the country. CFTC data shows the spec fund longs trimming 3,522 contracts from their net long in the week ending May 29, taking it to 87,969 contracts of futures and options.
Live cattle futures gained 25 cents for the week. Feeder cattle were up 1% with assistance from both lower feed costs and the small gain in cattle futures. Cash cattle trade was $110-111 on Friday afternoon, steady to $1 higher than the previous week. Nervousness about exports was delayed by a strong weekly sales report of 31,300 MT. That was the biggest number in 2018, with Japan and South Korea particularly active. Wholesale beef prices slightly higher this week, however. Choice boxes were up 10 cents and Select product was up 18 cents per hundred pounds. Weekly beef production was down 10.1% from the previous week due to the Memorial Day holiday, but 3.5% larger than the same week in 2017. YTD beef production is now 3.6% larger. The CFTC Commitment of Traders report showed the spec funds adding 3,120 contracts to their net long, taking it to 13,937 as of May 29.
Lean hog futures rose $3.40/cwt this week, a 4.6% advance. Pork production since January 1 has been 3.7% larger than in 2017, with production this week 4% larger than the same week in 2017. Slaughter was up only 2.5% vs. year ago, so average weights have been creeping up. The CME Lean Hog index is continuing to rise seasonally, up $.34 for the week to $69.63. The pork carcass cutout value was up 0.95% this week, adding $0.72 to the value of 100 pounds of hog carcass. The Friday Commitment of Traders report showed the spec funds reducing their bearish bets in the week ending 5/29, taking the net to -9,293 contracts of futures and options.
Market Watch
Cattle traders will begin the week dealing with any surprise positions resulting from the June options expiration/exercise on Friday. USDA Export Inspections and Crop Progress reports return to their usual Monday release slots. EIA will be out with their weekly ethanol stocks on Wednesday, with the USDA weekly Export Sales report at 7:30 a.m. CDT on Thursday.
Visit our Brugler web site at http://www.bruglermarketing.com or call 402-289-2330 for more information on our consulting and advisory services for farm family enterprises and agribusinesses. Sound analysis and advice makes a difference!
There is a risk of loss in futures and options trading. Similar risks exist for cash commodity producers. Past performance is not necessarily indicative of future results.
Copyright 2018 Brugler Marketing & Management, LLC.