Published on:
21:40PM Dec 28, 2018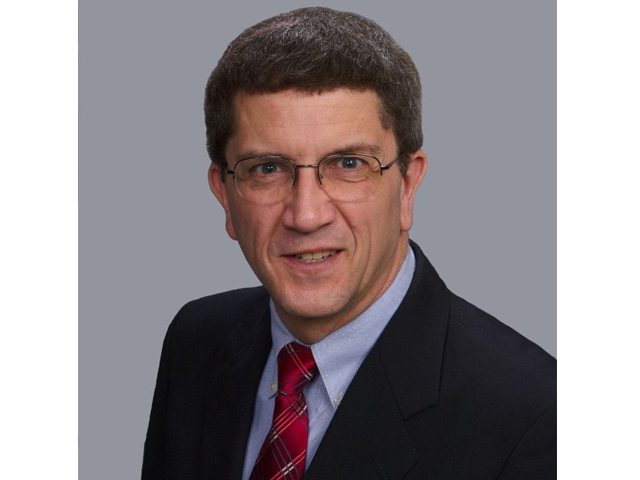 Market Watch with Alan Brugler
Dec 28, 2018
New Year, New Challenges
The ag markets are getting yet another reminder about what happens when free-to-all USDA data is not available to the general public. With no USDA daily reporting system for export sales and no weekly Export Sales report, the public traders have to rely on the foreign buyers to confirm purchases. They are under no obligation to do so, and if I were about to make big purchases over a several week period (China?) I certainly would not report that I had started buying. Only the large multi-national firms involved in the transactions will have that information. Foreign agency reports like those from CONAB, ABARES, Stats Canada et al will also become more important if USDA isn't there to filter them. Since AMS is funded this time (unlike 2012) we still get some meat and slaughter data.  But again, only the packers will know what their export book is, and what is in Cold Storage.  One can argue that the algorithmic trading programs don't care about fundamentals, and some of them clearly don't, but we certainly don't want their money movement strategies to be the only signal to ag producers around the world about what they should produce next year. Congress needs to find a budget bill that the President will sign, or that enough Congressmen (2/3 majority in the House and 2/3 majority in the Senate) will approve to override a Presidential veto.  The sooner the better in either case!
Corn futures lost 3 cents per bushel this week, a 0.69% decline. The weekly Export Sales report from USDA was not issued due to the partial federal shutdown. Traders had been expecting it to show 1.0-1.5 MMT in weekly sales.  We're still getting shipments data through the Export Inspections report.  Corn shipments since September 1 were 72% larger than the previous year as of December 20. Per FAS, 787 million bushels left the country in that time period. Business should remain strong until Argentine new crop or Brazilian double crop corn become available this spring. Weekly ethanol production/corn use dropped off a little in the week before Christmas. In a positive development, EIA ethanol stocks shrank 740,000 barrels during the week.
Wheat futures saw declines in all three markets this week. Minneapolis HRS was the weakest, losing 1.9% on building stocks estimates and ideas that producers will switch acres from soybeans to spring wheat in the upper Midwest this spring. The other markets were down on an upward revision of Russian wheat production to 72 MMT, implying more supplies still available for export. Chicago SRW was down 0.5% on the week, with KC HRW 1.3% lower. Weekly export sales data was not available from USDA. The export inspections report on Monday put YTD wheat shipments at 450 million bushels vs. 524 million the previous year.  USDA continues to expect shipments will surpass last year by almost 100 million bushels. Egypt suggested that it had accumulated enough wheat to last through the end of April.
Soybean futures were down 0.23% on the week. Soybean meal was up 1.08%, but soy oil dropped 37 points to keep a lid on product value. The USDA Export Sales report was expected to show 1.5 to 2.5 MMT in sales based on reports made under the daily system last week. USDA did not issue the report. Weekly export inspections were released, and 581 million bushels have been exported since September 1. That is down from 998 million in the same period a year ago, however.  Brazilian crop reports are suggesting that a period of high temps and dry weather trimmed 3-4 MMT from likely production. Anecdotal reports are referring to a 2-3 week period in various regions.  The issue is whether to subtract those losses from the loftier private estimates (125 MMT or more) or from the more cautious CONAB and WASDE numbers.
 

Commodity

 

 

 

Weekly

Weekly

Mon

12/14/18

12/21/18

12/28/18

Change

% Chg

Mar

Corn

$3.8475

$3.7850

$3.7550

($0.030)

-0.79%

Mar

CBOT Wheat

$5.3000

$5.1400

$5.1150

($0.025)

-0.49%

Mar

KCBT Wheat

$5.18

$5.03

$4.96

($0.067)

-1.34%

Mar

MGEX Wheat

$5.840

$5.613

$5.505

($0.108)

-1.92%

Jan

Soybeans

$9.01

$8.85

$8.83

($0.020)

-0.23%

Jan

Soy Meal

$307.30

$305.60

$308.90

$3.300

1.08%

Jan

Soybean Oil

$28.49

$27.89

$27.52

($0.370)

-1.33%

Feb

Live Cattle

$122.40

$122.70

$124.18

$1.475

1.20%

Jan

Feeder Cattle

$147.58

$147.35

$149.08

$1.725

1.17%

Feb

Lean Hogs

$65.50

$61.13

$60.65

($0.475)

-0.78%

Mar

Cotton

$79.60

$73.18

$72.19

($0.990)

-1.35%

Mar

Oats

$2.8750

$2.7725

$2.7350

($0.038)

-1.35%
Cotton futures are still in full retreat.  They lost 1.3% this week to add to the 8.07% drop from the previous week. The weekly Export sales report from USDA was not issued but was expected to show little to no Chinese old crop buying.   The Commitment of Traders, Cotton On Call and Average World Price (AWP) calculations were also considered non-essential services and those employees are home on furlough.  The Cotlook A Index was 81.95 on the 27th. That was down 3.1 cents per pound for the week.  
Live cattle futures were up 1.2% in the February contract, which masks the fireworks seen in the expiring December. December futures were up 6.25% for the week due to a short squeeze. There have been zero deliveries against December futures. The oldest long has been waiting since October for delivery. Feeder cattle futures were up 1.17%, echoing the live cattle values. The CME feeder cattle index was $147.26 as of December 27. That was up $1.37 for the week. Wholesale beef prices were higher this week. Choice boxes were up 0.2% or $.36, while Select 600-900# carcass value was up 2 cents. The Choice/Select spread narrowed to $6.89. The current market doesn't want to pay you to put extra finish on them. Weekly beef production was down 33.6% from the previous week due to the Christmas holiday. It was 13.1% below the same week in 2017. US beef production YTD is up 2.5% over last year on 2.3% larger slaughter.
Lean hog futures slipped 0.78% this week, which almost felt bullish after the 6.68% drop from the previous week. The February futures contract still has a big premium to cash, but basis has been firming. The CME Lean Hog index was at $53.12 on Friday, down $1.53 from the previous week. The pork carcass cutout value was down $0.86 or 1.2% during the past week. The picnic primal had the biggest selling pressure, while pork bellies were higher.  Pork production this week was down 35.7% from last week and was 9.7% smaller than the same week a year ago. With Christmas falling on a Tuesday, some plants shut down after Saturday and just didn't start back up until Wednesday. Pork production for the year has been 2.6% larger than in 2017. Estimated weekly slaughter was 1.884 2.737 million head. That would be 9.8% smaller than the same week a year ago.
Market Watch
Most USDA agencies will be closed for both Monday and Tuesday, either by design or due to the budget shutdown. The CME will trade Monday (New Year's Eve) but will be closed on Tuesday to observe the New Year's Day holiday. Wednesday will show a normal schedule for the CME, with the weekly EIA data delayed until Thursday morning. There will be no Commitment of Traders reports until the shutdown is over.  Ditto for Census monthly exports, USDA weekly Export Sales and a raft of other reports. Work is not currently being done on the NASS reports scheduled for January 11, which include Crop Production, Grain Stocks, Winter Wheat seeding and WASDE.
Visit our new Brugler web site at http://www.bruglermarketing.com or call 402-289-2330 for more information on our consulting and advisory services for farm family enterprises and agribusinesses.
Sound analysis and seasoned advice makes a difference to your bank account!
There is a risk of loss in futures and options trading. Similar risks exist for cash commodity producers. Past performance is not necessarily indicative of future results.
Copyright 2018 Brugler Marketing & Management, LLC.