Published on:
21:29PM Dec 30, 2016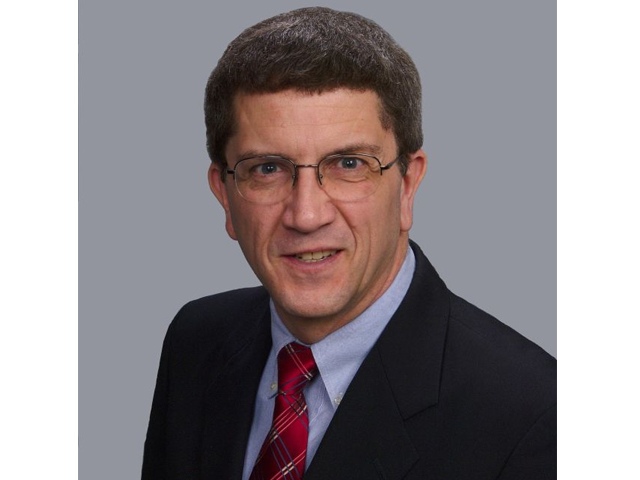 Market Watch with Alan Brugler
December 30, 2016
New Year, New Marketing Challenges
As we close out 2016, soybeans have posted a nice advance for the year, while KC wheat was running the other direction and lost about 50 cents in the front month from Jan 1 to Dec 1.  Obvoiously news flow and actual economic activity changed for those two from what the market expected a full year ago. US soybean exports were much larger, thanks to weather problems in South America. Exports were larger for wheat as well, but building global supplies put a lot of pressure on price in order to keep those sales moving. As we turn to 2017, all of the markets face challenges of some type. Can cattle and hogs sustain the gains from the past three months in the face of expanded 2017 production? Will US and South American producers kill the golden soybean goose by expanding production past the global and particularly Chinese interest in using them? And can we find a way to whittle down record world wheat stocks via consumption, or will we have to wait for Mother Nature to do the job on her unpredictable schedule?
Corn futures were up 1.8% this week despite giving the appearance of doing nothing at all. USDA's weekly Export Sales report showed sales just above 1 MMT, on the low end of trade expectations. US export commitments (shipped and outstanding sales) are still 75% larger than last year at this time. Total commitments are 62% of the USDA full year forecast, vs. the five year average for this date of 57%. Daily average ethanol production backed off from the record pace set the previous week, but ethanol stocks dropped roughly 400,000 barrels courtesy of more car miles driven and a strong global export market.  China is looking to expand domestic industrial use of corn for ethanol and also PLA plastics, inviting western companies to invest in order to ramp up faster.
 

Commodity

 

 

 

Weekly

Weekly

Mon

12/16/16

12/23/16

12/30/16

Change

% Chg

Mar

Corn

3.5625

3.4575

3.52

$0.063

1.81%

Mar

CBOT Wheat

4.0925

3.935

4.08

$0.145

3.68%

Mar

KCBT Wheat

4.1475

4.0625

4.185

$0.123

3.02%

Mar

MGEX Wheat

5.4425

5.3075

5.38

$0.072

1.37%

Jan

Soybeans

10.3675

9.89

9.965

$0.075

0.76%

Jan

Soy Meal

317.1

308

312.9

$4.900

1.59%

Jan

Soybean Oil

36.74

34.6

34.42

-0.18

-0.52%

Feb

Live Cattle

115.35

116.3

116.05

($0.250)

-0.21%

Jan

Feeder Cattle

129.90

130.73

130.45

($0.275)

-0.21%

Feb

Lean Hogs

64.7

63.2

66.15

$2.950

4.67%

Mar

Cotton

71.04

69.87

70.65

0.78

1.12%

Mar

Oats

2.24

2.185

2.285

$0.100

4.58%
Wheat futures were up 1.4 to 3.7% this week. Egypt bought 325,000 MT of wheat from Russia and Ukraine, but eligible US wheat was not offered by export trading firms. USDA's weekly Export Sales report through 12/22 showed 582,500 MT, well above expectations despite not capturing the high profile Egyptian business. US export commitments are still on pace to meet the USDA full year forecast, with 79% of the forecast sold vs. 77% average for this date. Unshipped commitments are 33% larger than last year at this time. As of Tuesday 12/27, managed money accounts had gone back to increasing their net short position in CBT wheat adding a net 5,332 contracts from the previous week.  That group added 5,222 contracts to a net long position in KC wheat, nearly doubling the size of the position.
Soybeans were up 7 ½ cents, a dead cat bounce after a net loss of 47 3/4 cents for the previous week.  The products were going opposite directions, with meal up 1.6% while soy oil retreated by 0.5%. There were no deliveries against January soybean futures on FND, and the expected heavy deliveries against soy oil. Weekly soybean export sales were under 1 MMT, as the seasonal slow down in US market share gets underway. The good news is that 86% of the full year export forecast is already committed. The 5 year average would be 80% for this date. Unshipped sales on the books are 28% larger than last year. Weekly data from the CFTC showed managed money accounts reducing their net long in soybean futures and options by a net 4,637 contracts during the week ending 12/27. They were still net long 107,075 contracts, or about 535 million bushels.
Cotton futures were up 1.1% this week, reinforced by a pull back in the US dollar index and a strong weekly export sales report on Friday morning.  Weekly US export sales of upland were a strong 347,500 RB.  Unshipped 2016-17 U.S. export commitments are 65% larger than the same time last year, but combined sales and shipments are average for this date at 73% of the WASDE forecast. The world average price (AWP) through next Thursday is 59.65 cents, down from 60.04 cents a week ago and  still well above LDP territory. Managed money spec accounts were standing pat last week, adding 13 contracts to their still large net long position of 76,052 contracts.
Live cattle futures dropped 25 cents for the week, or 0.2%. Feeder cattle were also down 9.2%. Weekly beef production was down 11.6% vs. week ago. Beef production for 2016 was 6.5% larger than in 2015 on 6.4% larger slaughter. Wholesale beef prices were up a solid 2.6% for the week in the choice, and up 2.9% for select boxes. USDA reported solid weekly export sales of 21,000 MT for the week ending 12/22. Export shipments were the largest of the marketing year at 18,700 MT. This activity is supporting the cutouts by bleeding off inventory. Packers were very aggressive cattle buyers on Thursday and Friday, with $190 business reported in the north and $118 in the south after the FCE electronic market was in the mid-115's on Wednesday. The Commitment of Traders report showed the big spec funds adding another 5,310 contracts to their huge net long in cattle. At 92,516 contracts, that is the most bullish the funds have been since June 2015.
Lean hog futures picked up 4.7% after a brief 2.3% correction the previous week. February 17 hogs settled Friday trade at $66.15. The CME Lean Hog index was $57.98 and actually down 20 cents from the previous week. Weekly FI slaughter including Saturday was 2..081 million head, depressed by holiday closures. Pork production was down 3.2% from the previouis week. Pork production for the year was up 1.8% on 2.4% larger slaughter. Thus, we can deduce lower average carcass weights. The average pork carcass cutout value was up 1% for the week, with pork bellies celebrating Bacon Day (12/30) with a 10.1% advance for the week. That was fueled by the tight belly stocks shown in the Cold Storage report issued the previous Friday.
Market Watch
This will be a short trading week.  Monday is a market holiday, so everything gets bumped back. USDA Weekly Export Inspections are due on Tuesday and weekly Export Sales on Friday. Ethanol numbers will be bumped back to Thursday. We will see the monthly USDA CAIR reports on Tuesday, for Grain Crushings and Fats & Oils.  Friday will mark the expiration of the January serial cattle options. Most of the big asset allocation adjustments for the index funds will happen the following week, but there will undoubtedly be some new money coming in from the hedge funds to begin the year.
Visit our Brugler web site at http://www.bruglermarketing.com or call 402-289-2330 for more information on our consulting and advisory services for farm family enterprises and agribusinesses.Clients can also get one touch access to our cash market and hedging recommendations via our mobile web site.  You will be taken to the mobile home page automatically if you visit our web site with the mobile device. Three times daily fundamental news from Brugler is available on the free side of the mobile site.
There is a risk of loss in futures and options trading. Past performance is not necessarily indicative of future results.  Copyright 2016 Brugler Marketing & Management, LLC