Published on:
21:43PM Dec 29, 2017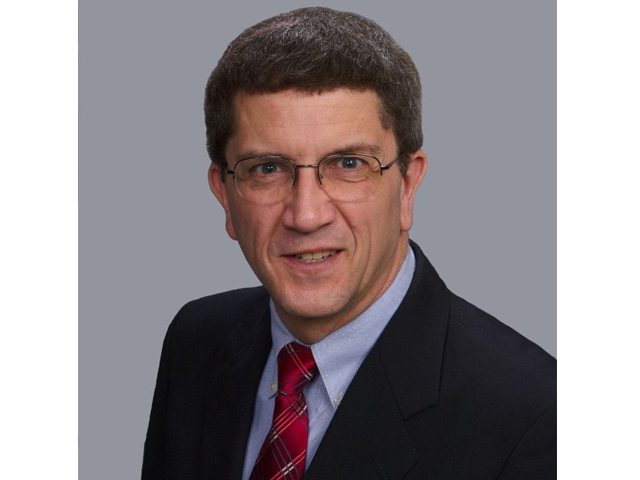 Market Watch with Alan Brugler
December 29, 2017
New Year, Same Old Challenges
For many years, we talked about the commodity super cycle, a rise in most commodities that was fueled by rapid Chinese growth, stimulative monetary policies, tight world inventories and attractiveness of commodities as an alternative asset class.  That cycle peaked in 2012 with the US drought, and the challenges in 2018 are the same we've faced every year since the peak.  1) Halting the expansion of surplus stocks and their downward pressure on prices. Of the commodities in our table, only soybean meal and live cattle futures were higher at the end of 2017 than they were at the end of 2011. At the other extreme, corn is down 45.75% over that period and KC HRW is down 40%. 2) Trimming production costs per bushel. In a market share battle, the most efficient producers can make the best use of lower average prices. This doesn't necessarily mean cutting the per acre outlays, but it does imply getting more bushels per dollar of inputs. I see that as technology or technique. Weather can help tighten things in a hurry, but remember that our crops are CO2 consumers. If there is more in the air, they are in general going to like it! 
Corn futures ended the final week of 2017 with a loss of 1 ¼ cent per bushel. The trade range for the week was just 4 1/4 cents, as a 7 3/4 cent (hi $3.54 ¼ /low $3.46 ½) range has been seen since December 7. The USDA showed export sales of 1.246 MMT during the week ending 12/21, down from the previous week. Total export commitments are now 54% of the USDA projection. They would typically be 57% by now, so we're on track. It would help if outstanding sales weren't lagging by 15% from last year. Ethanol production jumped back up to 1.09 million barrels per day during the week of 12/22, up 13,000 bpd. That is the second largest weekly production on record, as ethanol stocks fell 289,000 barrels to 22.031 million barrels. The Friday Commitment of Traders report showed spec funds trimming 15,530 contracts from their net short position in the week ending December 26. They were net short 206,624 contracts of futures and options on that date.
Wheat futures posted gains in all three markets on the Holiday shortened week. The nearby HRW contract was up 1.2%, with SRW and HRS both 0.5% higher.  Sub0-zero temperatures are expected in parts of the Central Plains this weekend, and could pose a risk to any of the winter wheat crop that is left without snow cover. Weekly US export sales of wheat were expected to slow down, and they did. Net weekly sales through December 21 totaled 478,400 MT for old crop vs. 796,285 MT for the week that ended 12/14. Cumulative export commitments are 73% of the USDA export projection total. The average pace is 78% for this time of the year. The CFTC report on Friday afternoon showed the big spec funds trimming their net short Chicago SRW positions by 7,842 contracts in the week ending 12/26. They were net short 145,735 contracts at that time.
Soybean futures ended their decline this week, gaining 2 ¼ cents from Friday to Friday. They saw strong gains on Wednesday, but gave that back on Thursday and needed a Friday bounce to end the week in the plus column. For 2017, nearby beans were down 4.5%. Nearby soymeal futures lost 0.06% from the week prior, with soy oil up 1.04% thanks to strong weekly export sales announced on Friday morning. Export sales of US soybeans totaled 974,700 MT for the week ending 12/21, as total commitments are now 67% of the USDA projection. That lags the average of 82% for this date. Soybeans priced in Argentine pesos are the highest since July, pulling inventory to market. The big managed money spec fund crowd expanded their net short by 28, 319 contracts in the week ending December 26, taking it to net short 69,091 contracts.
 

Commodity

 

 

 

Weekly

Weekly

Mon

12/15/17

12/22/17

12/29/17

Change

% Chg

Mar

Corn

3.475

3.52

3.5075

($0.013)

-0.36%

Mar

CBOT Wheat

4.1825

4.2475

4.27

$0.023

0.53%

Mar

KCBT Wheat

4.175

4.2225

4.2725

$0.050

1.18%

Mar

MGEX Wheat

6.2

6.1175

6.1475

$0.030

0.49%

Jan

Soybeans

9.6725

9.495

9.5175

$0.023

0.24%

Jan

Soy Meal

320.6

312.8

312.6

($0.200)

-0.06%

Jan

Soybean Oil

33.16

32.74

33.08

$0.340

1.04%

Feb

Live Cattle

121.025

118.575

121.55

$2.975

2.51%

Jan

Feeder Cattle

147.75

141.55

146.00

$4.450

3.14%

Feb

Lean Hogs

68.525

69.975

71.775

$1.800

2.57%

Mar

Cotton

75.92

77.87

78.63

$0.760

0.98%

Mar

Oats

2.5425

2.425

2.41

($0.015)

-0.62%
Cotton futures rose almost 1% from last week. Upland cotton export sales for the week ending 12/21 were a little slower, at 163,700 RB for old crop and 32,500 RB for 2018/19 shipment. Total US export commitments are now 77% of the full year WASDE estimate. They typically would only be 66% of the full year WASDE forecast at this time. The USDA Adjusted World Price (AWP) was increased 262 points to 70.62 cents/lb on Thursday.
Live cattle rallied 2.5% for the week in the February contract. December futures went off the board at $123 even. Feeder cattle futures were up 3.1% this week after a 4.2% loss the previous week. Cash cattle trade was very limited this week, with sales of $193 reported in IA on Friday afternoon. Holiday down time on Monday and the sub-zero temps may have encouraged procrastination! Wholesale beef prices were higher. The choice boxes averaged 1.7% lower, with select boxes up 2.7% for the week by adding more than $5 per hundred to carcass value. Weekly beef production was down 18.1% from the previous non-holiday week, but still 2.4% smaller than the same week in 2016. Year to date beef production is up 3.8% on 5.3% more slaughter. Spec traders cut their CFTC net long cattle position by 1,980 contracts during the week ending December 26. That net long position was still at 82,710 contracts.
Lean hog futures were up 2.6% this week, adding to a 2.1% gain from the previous week. The CME Lean Hog index was $61.58 this week, down 42 cents from last week. Weekly pork production was down 14.3% from the previous week and up 3.1% vs. the same week in 2016. Pork production YTD is 2.6% above last year. Weekly slaughter was estimated at 2.107 million head, up 1.9% from Christmas week in 2016. The pork carcass cutout value was up 98 cents this week (1.28%). The spec funds added a modest 84 contracts to their lean hog net long in the week ending December 26, leaving it at 53,957 contracts.
Market Watch
Next week's schedule will be similar to this past week, with 2018 starting on Monday. The USDA and CME will be closed that day in observance of the New Year, with electronic trading resuming on Tuesday morning. The Export Inspections report will be deferred until Tuesday morning, with the monthly Grain Crush and Fats & Oils reports also scheduled for that afternoon. The weekly EIA ethanol report will be out on Thursday morning. Friday morning will again show us a delayed version of the weekly USDA Export Sales report. The November trade data from the US Census department will also be out Friday, with the converted USDA version released that following Monday.
Visit our Brugler web site at http://www.bruglermarketing.com or call 402-289-2330 for more information on our consulting and advisory services for farm family enterprises and agribusinesses. Sound analysis and advice makes a difference!
Happy New Year to all of our readers from the Brugler Marketing staff!