Published on:
20:32PM Apr 06, 2018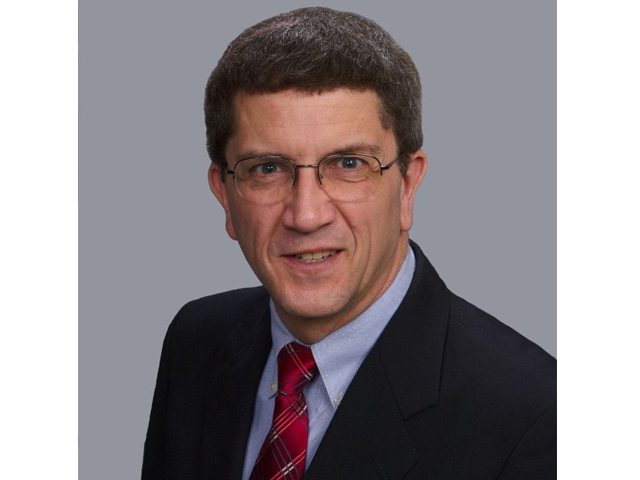 Market Watch with Alan Brugler
April 6, 2018
No Foolin
April Fool's Day was last Sunday, but the deceptions, mis-directions and just plain foolish market behavior continued all week.  President Trump was seemingly picking a fight with everybody from the Russians (new sanctions on some oligarchs) to the Mexicans (National Guard troops to the border) to the Chinese ($50 billion in targeted tariffs and a threat to raise them another $100 billion). The Chinese activated one set of countermeasures and threatened a second round. Because nobody knows how these situations are going to play out, there were some pretty erratic price moves in both commodities (see soybeans on Wednesday) and equities (big losses on Monday and Friday, up days in between).
Corn futures gained a whole ¾ cent per bushel for the week. The weekly Export Sales report indicated a slowdown in old crop corn export sales during the week of 3/29, to 893,300 MT. That was down 34% from the previous week. Total corn export commitments are now within 0.15% of a year ago. They are 84% of the USDA export projection, with the average pace at 82% for this week and last year at 88%. Ahead of next Tuesday's monthly USDA supply and demand report, a trade survey shows analysts on average are expecting the old crop US ending stocks to grow 62 mbu from the March estimate to 2.189 bbu. The CFTC report on Friday afternoon showed the spec fund adding 23,276 contracts to their net long position in the week ending 4/3/18.
 

Commodity

 

 

 

Weekly

Weekly

Mon

03/23/18

03/29/18

04/06/18

Change

% Chg

May

Corn

3.7725

3.8775

3.885

$0.007

0.19%

May

CBOT Wheat

4.6025

4.51

4.7225

$0.213

4.71%

May

KCBT Wheat

4.7925

4.6725

5.0675

$0.395

8.45%

May

MGEX Wheat

6.0275

5.785

6.0725

$0.288

4.97%

May

Soybeans

10.2825

10.4475

10.3375

($0.110)

-1.05%

May

Soy Meal

377.9

384

386.3

$2.300

0.60%

May

Soybean Oil

31.42

31.87

31.53

($0.340)

-1.07%

Apr

Live Cattle

116.05

113.75

112.225

($1.525)

-1.34%

Apr

Feeder Cattle

136.10

133.33

135.33

$2.000

1.50%

Apr

Lean Hogs

58.425

57.25

52.125

($5.125)

-8.95%

May

Cotton

81.83

81.46

82.54

$1.080

1.33%

May

Oats

2.2625

2.25

2.3325

$0.083

3.67%
Wheat futures were sharply higher in all three markets this week. KC was the strongest at 8.45% on the poorest Brugler500 crop ratings since 2002 to begin the season. Chicago SRW was part of that and gained 4.7%. MPLS was fighting cold and wet weather and potential planting delays, gaining nearly 5% from Friday to Friday. Monday afternoon's USDA Crop Progress report indicated that 32% of the US winter wheat crop was rated good/excellent as of Sunday. That is 19% lower than this time last year, as the Brugler500 index shows an overall rating of 295 (on a scale of 500 points). That is 45 points lower than last year. Thursday's Export Sales report showed all wheat export sales at 109,000 MT during the week of 3/29. That was a 69% drop from the previous week. The managed money spec funds cut back their net short position in Chicago wheat by 4,334 contracts in the week ending 4/3, leaving them at -73,418 lots.
Soybean futures were down 11 cents per bushel for the week, a small net change that masks a huge amount of volatility. The weekly trading range for November soybeans was 62 ¼ cents or nearly 6% of the value at the beginning of the week. Soy meal was up 0.6%, with bean oil down 1.07%.  The USDA Export Sales report showed old crop soybeans sales surging to 1.133 MMT, with a 614,400 MT chunk sold to unknown destinations. Sales of new crop soybeans were also respectable at 358,200 MT.  There were also several sales reported under the daily reporting system (which will be in next week's Thursday report). Meal bookings were also up, at 414,300 MT. US soybean export commitments are now 5.8% lower than last year, gaining slightly on last week. They are 92% of the full year USDA estimate lagging the average and last year's pace of 95%. CFTC data showed the spec funds net long 181,154 contracts right ahead of Wednesday's China Syndrome meltdown.
Cotton futures rallied 1.3% this week despite announced Chinese intentions for a 25% tariff on cotton imports from the US. Export sales of all upland old crop cotton were up 21% at 367,600 RB for the week of 3/29. Weekly export shipments were 452,415 RB, the second largest this MY. Export commitments of upland cotton are now 18.3% larger than this time last year.  Normally total export commitments are 92% of the full year USDA number by this date, with this year running 108%. The Cotlook A index was up 100 points on April 4 to 91.2 cents/lb. The USDA Adjusted World Price (AWP) was updated to 72.03 cents/lb this morning, 85 points lower than the previous week.  CFTC data shows the spec fund longs trimming their net position by 4,902 contracts in the week ending April 3, taking it to 76,066 contracts of futures and options.
Live cattle futures fell another 1.3% this week, mainly on Friday's losses. Feeder cattle futures were up 1.5% on the week as nearby April needs to stick close to cash. Cash cattle traded mostly $3 lower for the week although sales from $114-118 were reported at various times. Wholesale beef prices were down this week. They lost $6.73 (-3%) in the Choice boxes and $3.09 (-3.8%) in Select. Weekly beef production was up 3.2% from the previous week and up 8.8% from the same week in 2017. YTD production is 2.9% larger. The USDA reported 15,800 MT in beef export sales for the week ending March 29, 33% below the previous week. Trade data from Census shows record monthly exports of beef in February, at 225.843 million pounds. That was down 7.3% from January but 9.9% larger than last year. The CFTC Commitment of Traders report confirmed the spec funds were continuing their bearish shift. They trimmed their cattle net long to only 36,650 contracts, down 12,109 from the previous week.
Lean hog futures plunged nearly 9% in a single week. While announced back in March, the 25% Chinese tariff on imported US pork was implemented on Monday morning, at the same time as the market was dealing with the bearish implications from the Hogs & Pigs report. The CME Lean Hog index lost another $4.58 over the past week to $55.27. The pork carcass cutout value was down 5.6% for the week. Most of the pressure came from the bellies, down 12%. Weekly pork production was down 2.4% from the pre-holiday week, due to some Monday downtime.  It was 1.3% larger than year ago.  Slaughter YTD is up 2.5%, with pork production up 3.2%.  USDA weekly pork export sales were 20,800 MT, about 6% above last week. Official US pork exports during February totaled 491.048 million pounds according to US Census data converted by the USDA. That is 0.9% above January and 9.1% larger yr/yr, as it was a record for February.
Market Watch
Cattle traders will begin the week dealing with any surprise futures positions inherited as April options were exercised over the weekend. The Export Inspections report will be released on Monday morning as per usual, with the weekly Crop Progress report expected at 3 PM CDT. Tuesday will be the big news day, with USDA's monthly Crop Production and WASDE Supply/Demand report.  n Wednesday, the weekly EIA ethanol report will be released. Thursday will present the USDA Export Sales report in the morning. Friday will mark the expiration of the April Lean Hog futures and options.
Visit our Brugler web site at http://www.bruglermarketing.com or call 402-289-2330 for more information on our consulting and advisory services for farm family enterprises and agribusinesses. Sound analysis and advice makes a difference!
There is a risk of loss in futures and options trading. Similar risks exist for cash commodity producers. Past performance is not necessarily indicative of future results.
Copyright 2018 Brugler Marketing & Management, LLC.