Published on:
21:17PM Aug 24, 2018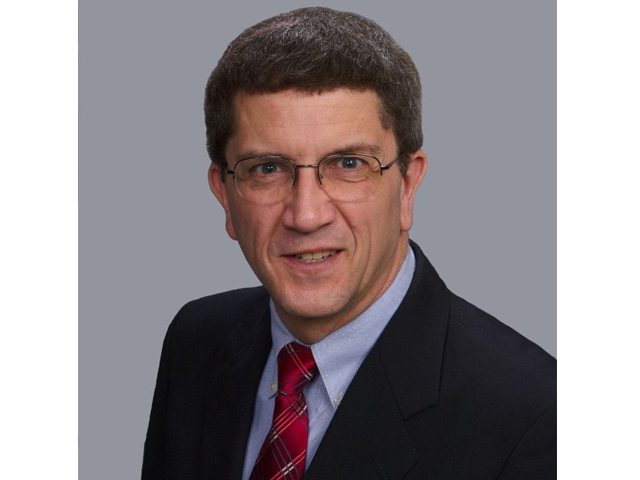 Market Watch with Alan Brugler
August 24, 2018
Noise and Annoyance
The spread of internet connectivity and social media has greatly increased the news/noise level. Instead of the 2-3 news items you heard on the local radio station, you can be bombarded with texts, alerts, robocalls, emails etc. while out in the tractor, combine or pickup. On Friday, you might have heard about the new record high in the S&P 500, the Crop Tour results, the Cattle on Feed report, no progress on North Korea nukes, no progress admitted to on China trade, some celebrity died, Hawaii got 30" of rain, and USDA delayed announcing details of the new CCC tariff offset program until next week. Then throw in a few weather forecasts. It is easy to follow the latest shiny news object and lose sight of your objectives.  While social and political issues can be important, your business focus needs to be on E, which is earnings. That means efficient production of the commodities you produce, and extra care in marketing them for a fair price. The stock market keeps going up because the rising E allows the P to go up without becoming overbought. Low unemployment and solid US GDP growth mean consumer demand for food is good. Rather than get annoyed at the latest news blurbs, or burned by ignoring them, filter them. Hire a trusted advisor (hint, hint) to filter that news and give you realistic price targets to shoot for and strategies to cope with the volatility. And for Pete's sake, if you're getting down and depressed about things, tell somebody. Help is available.
Corn futures gave back gains posted the previous week, down 4.32% by the Friday close. The main reason for the losses is rising confidence in yields. The Pro Farmer Crop Tour was the third such tour confirming a large though perhaps not record corn crop. After Friday's close, Pro Farmer released an estimate of 177.3 bpa for national yield, vs the USDA's 178.4 bpa. That would place production at 14.501 bbu. NASS indicated in their weekly Crop Progress report that 44% of the corn crop was dented as of August 12, compared to the average pace of 26%. Corn conditions fell another 2% to 78% gd/ex, with Brugler500 Index ratings 5 points lower to 372. That is a normal drop for this time of year. This week's Export Sales report tallied old crop corn sales of 173,360 MT in the week of 8/16, while new crop export sales were a robust 1.055 MMT. Friday's CFTC report showed spec funds still shrinking their net short by another 10,138 contracts in the week ending August 21. That took the net short position to 14,824 contracts.
Wheat futures had the rug pulled out from under them this week. Nearby MPLS absorbed the hit a little more gracefully, down 5.88%, as KC lost 8.16% and CBT fell 8.16%. Weekly export sales were back down to just 239,842 MT in the week pf 8/16, coming off the week prior's bullish tease of 803,000 MT. Monday's Crop Progress data showed the winter wheat harvest nearly complete at 97% as of 8/19. Spring wheat was 605 harvested, 14% better than normal pace. In the final rating of the year, Spring wheat conditions were down 1% to 74% gd/ex, with the Brugler500 Index 3 points lower at 379. The Commitment of Traders report shows money managers trimming 6,136 contracts from their net long position in CBT futures for the week ending August 21. It had been the largest since September 2012. They also added 1,721 contracts to their net KC long position during the reporting week, taking it to 64,373 contracts on that Tuesday. Those longs were a little painful by Friday.
 

Commodity

 

 

 

Weekly

Weekly

Mon

08/10/18

08/17/18

08/24/18

Change

% Chg

Sep

Corn

$3.5775

$3.6425

$3.4850

($0.158)

-4.32%

Sep

CBOT Wheat

$5.4675

$5.6050

$5.1475

($0.458)

-8.16%

Sep

KCBT Wheat

$5.60

$5.65

$5.19

($0.458)

-8.10%

Sep

MGEX Wheat

$6.088

$6.085

$5.728

($0.358)

-5.88%

Sep

Soybeans

$8.51

$8.82

$8.42

($0.395)

-4.48%

Sep

Soy Meal

$321.70

$330.10

$312.70

($17.400)

-5.27%

Sep

Soybean Oil

$28.10

$28.23

$28.15

($0.080)

-0.28%

Aug

Live Cattle

$108.25

$109.43

$106.25

($3.175)

-2.90%

Aug

Feeder Cattle

$149.90

$150.95

$149.20

($1.750)

-1.16%

Oct

Lean Hogs

$51.18

$58.60

$51.78

($6.825)

-11.65%

Dec

Cotton

$85.23

$81.39

$81.63

$0.240

0.29%

Sep

Oats

$2.5675

$2.5875

$2.5950

$0.008

0.29%
Soybean futures fell nearly 4.48% since last Friday, following gains in the week prior. Lack of much progress out of this week's US/China trade talks and a projected record crop fueled the selling. Nearby soy meal was down 5.27%, with front month soy oil just 8 points lower on the week. This week's crop tour showed pod counts above last year for the most part, with Pro Farmer estimating a 53 bpa national average yield on Friday. That would put production at 4.683 bbu.  The Crop Progress report indicated that 91% of the US soybean crop was setting pods vs. the average of 83%. Crop ratings were down 1% to 65% gd/ex, while the Brugler500 Index lost 2 points to 367. The weekly USDA Export Sales report showed new crop sales nearly doubled the expected total at 1.149 MMT, which was the largest forward sales for this MY. The CFTC report showed managed money spec traders net short -40,049 contracts of futures and options on 8/21, which was 18,875 contracts less bearish than the week prior. By Thursday night there was some buyer's remorse among those who switched long or bought back shorts. Basis bids in the PNW dependent northern Plains dropped to -$1.45 or worse, taking some cash bids below $7.00 on Friday morning.
Cotton futures eked out a 0.29% gain this week. Condition ratings improved. UNCH at 40% of the crop good or excellent, as the Brugler500 Index fell 5 points to 300 on higher poor to very poor ratings. The weekly Export Sales report from USDA indicated that 188,021 RB of 18/19 upland cotton was sold for export in the week of 8/16. That was more than double last week but still 32.28% lower than this week in 2017. New crop sales totaled 4,400 RB, with 7,500 RB of 18/19 Pima sales. All upland export shipments totaled 157,374 RB, which was down 29.06% from last year at this time. Friday's CFTC Commitment of Traders report showed the spec funds exiting another 6,022 contracts from their net long position last week. That still left them net long 70,650 contracts as of August 21.
Live cattle futures lost 2.9% for the week (most of it on Friday) and feeder cattle futures were down 1.2% despite declining feed costs. The CME feeder cattle index was $150.85, up $1.26 from the previous week after losing $1.50 the week before that. Cash trade was mostly $109-109.50, down slightly from the previous week. Wholesale beef prices were higher again this week. Choice boxes were up 2.5% this week on a Thursday/Thursday basis while Select was 1.26% higher. The Cold Storage report showed a buildup of unsold beef in the coolers during July, with stocks 12.3% larger than year ago. Weekly beef production was down 3.3% from the previous week, and 2% smaller than the same week a year ago. US beef production YTD is up 3.1% on 2.8% greater slaughter.  The USDA Cattle on Feed report on Friday confirmed that we still have plenty of cattle, with August 1 On Feed up 4.6% from year ago. That was a new record high for August. July placements were 7.86% above last July.
Lean hog futures shot up 14.5% two weeks ago, but lost 11.6% this week as the bullish fuel ran out and gravity was still pulling on the market. That gravity is record large US pork production. The CME Lean Hog index dropped to $49.50, down $4.71 for the week and still showing no sign of seasonal bottoming. It is still early.  The pork carcass cutout value was down $2.78 or 4.1% from Thursday to Thursday. The pork belly primal sank another 12.8%. Apparently, we're not eating enough bacon. Pork production YTD has been 3.4% larger than in 2017. Production this week was up 3.3% from last week.  Production was 7.7% larger than the same week in 2017. Weekly slaughter was up 8% vs. year ago!  The USDA Cold Storage report showed a drop in pork stocks vs. both last month (-2.46%) and year ago (-1.23%). On average those stocks bottom in August, but in recent years the lows have fallen in June or July.
Market Watch
Cattle traders will spend the opening hours of the Monday session reacting to Friday's Cattle on Feed reports. For the most part, next week will see a typical schedule. We will start Monday with the release of the weekly Export Inspections report, and NASS will show the Crop Progress report that afternoon. The weekly EIA report showing ethanol production/stocks will be released on Wednesday morning. Thursday will follow with the Export Sales report to be released per normal time, with August Feeder Cattle futures expiring as well. Friday will mark the last trading day for the month of August, along with the August Live Cattle futures expiration. Trading could be a little thin and erratic, as it will also mark the beginning of the Labor Day holiday weekend and many will choose to make it a 4-day holiday.
JOIN US at the Farm Progress Show on Wednesday, August 29. We'll be taping the weekly US Farm Report for airing next weekend.  You can be part of the live [email protected]!
Visit our Brugler web site at http://www.bruglermarketing.com or call 402-289-2330 for more information on our consulting and advisory services for farm family enterprises and agribusinesses. Sound analysis and advice makes a difference!
There is a risk of loss in futures and options trading. Similar risks exist for cash commodity producers. Past performance is not necessarily indicative of future results.
Copyright 2018 Brugler Marketing & Management, LLC.