Published on:
20:15PM Oct 27, 2017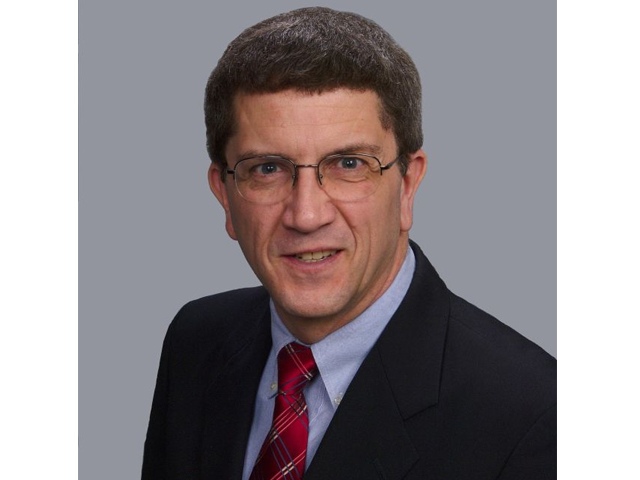 Market Watch with Alan Brugler
October 27, 2017
Not Scared
The Halloween holiday is coming up on Tuesday, with a lot of celebrations this weekend because you can have a better party if you don't have school or work the following morning! With the exception of the occasional psycho murderer, most people treat Halloween as a chance to play pretend. There are elaborate costumes and scary themes, and homage to non-existent creatures. That's sort of like the markets, don't you think? We have burdensome and expanding supplies of many commodities, and bearish talk, but a glance at the scorecard below shows most of them were higher for the week. Scary large meat production coming up at year end? That's just Uncle Charley in a sheet!
Corn futures took back most losses from the previous week, as Dec gained 1 1/4 since last Friday. A majority of this gain was early in the week. The US corn harvest showed a 10% bump from the previous week at 38% complete as of last Sunday but was much slower than average. Most of the focus was on getting soybeans done that week, as progress should be getting done on corn during this dry week of weather. Condition ratings gained 2 points to 368 on the Brugler500. Ethanol production for the week of October 20 was at 1.039 million barrels per day, as this year's Sept/Oct production has been well above the same time in 2016. Ethanol stocks dropped. The USDA Export Sales report showed another week of strong sales, as 17/18 sales totaled 1.288 MMT during the week ending 10/12. On Thursday the International Grains Council lower their world ending stocks number from their previous report 5 MMT to 1.034 MMT. This comes mainly from larger consumption, as production was also raised. The Friday afternoon Commitment of Traders report showed spec funds adding 3,710 contracts to their net short position. That position in corn futures and options stood at -174,394 contracts as of last Tuesday and was the most bearish since May.
Wheat futures saw slight gains in most contracts over the week, despite weakness in the later half. Nearby KC was up 0.59% with CBT close behind at 0.29% higher. MPLS was 0.94% higher on the week. The USDA Crop Progress report on Monday showed winter wheat 75% planted, vs. the average of 80%. Progress in KS has been well below the average of 86%, as only 67% of the crop was in the ground as of October 22. US Export sales for the week ending October 19 dipped from the previous week to only 360,584 MT. Export shipments for the week fell to a MY low of just 119,6721 MT. Spec traders in Chicago futures and options were shown to add 6,273 contracts to their CFTC net short position to 83,865 contracts. They also added 6,178 contracts to their net short position of 10,840 contracts in KC wheat futures and options.
 

Commodity

 

 

 

Weekly

Weekly

Mon

10/13/17

10/20/17

10/27/17

Change

% Chg

Dec

Corn

3.5275

3.445

3.4875

$0.043

1.23%

Dec

CBOT Wheat

4.395

4.26

4.2725

$0.013

0.29%

Dec

KCBT Wheat

4.3625

4.2275

4.2525

$0.025

0.59%

Dec

MGEX Wheat

6.15

6.1125

6.17

$0.058

0.94%

Nov

Soybeans

10.0025

9.7875

9.7525

($0.035)

-0.36%

Dec

Soy Meal

328.6

317.1

312.1

($5.000)

-1.58%

Dec

Soybean Oil

33.69

34.16

34.84

$0.680

1.99%

Dec

Live Cattle

117.125

116.6

120.825

$4.225

3.62%

Nov

Feeder Cattle

155.00

153.08

156.48

$3.400

2.22%

Dec

Lean Hogs

62.2

64.85

64.45

($0.400)

-0.62%

Dec

Cotton

68.62

66.88

68.2

$1.320

1.97%

Dec

Oats

2.6675

2.6975

2.6525

($0.045)

-1.67%
Soybean futures felt pressure from the US soybean harvest is catching ground, as Nov showed losses of 0.36% again this week. Soy meal tagged along, down 1.58%. Soy oil was positive again is week, up 1.99% on biodiesel demand. Producers were making progress last week as the US soybean harvest was reported at 70% complete through Sunday. That was a gain of 21% over that week, but still lags the average pace for those USDA reports at 73%. Soybean export sales during the week of October 19 came in well above most expectations at 2.129 MMT, with exports of 2.523 MMT. China was the lead buyer of 1.576 MMT, while also seeing shipments of 1.739 MMT. The weekly COT report had spec traders backing off their net long position in soybean futures and options by 18,922 contracts. That net long position was at 49,246 contracts as of October 24.
Cotton futures recovered most of the losses from the previous week, as Dec was up 1.97%. The US cotton harvest was moving along, at 37% complete as of October 22, compared to the average of 35%. Cotton condition ratings were down 4 points at 351 on the Brugler500 index, as TX ratings were 8 points lower. This week's Cotton Ginnings report from the USDA showed 2.298 million RB have been ginned, just 0.74% behind the end of October in 2016. That was a jump of 1.049 million RB over the previous report on October 14. Weekly upland cotton export sales for 17/18 were the largest since the marketing year began on August 1, notching 289,094 RB. Export shipments were slightly higher than the previous weeks MY low at 94,659 RB. This week's AWP (average world price) was updated to 61.01 cents/lb, up 1.24 cents/lb from the previous week. The International Cotton Advisory Committee lowered projected world production slightly and trimmed estimated world ending stocks to 18.7 MMT.
Live cattle futures saw strong gains in the Dec contract on the week, up 3.62%, as higher cash cattle was the driver. Feeder cattle futures were also higher, as Nov was up 2.22%. Cash trade was late to develop this week but heading toward $112-$114, up $1-3 over last week. Wholesale beef prices were higher on the week. Choice boxed beef was up $3.44 per hundred pounds ( 1.7%). Select was $1.34 higher or 0.7%. Weekly beef production was down 2% from the previous week on light Friday slaughter, and 1.5% smaller than the same week in 2016.  Year to date beef production is up 4.0% on 5.8% more slaughter. Spec traders added another 8,045 contracts to their CFTC net long position, taking it to a net position of 108,811 contracts on October 24. The USDA Cold Storage report showed September 30 stocks of beef at 487.812 million pounds, 2.36% above August but still 6.01% lower than last year. Typically beef stocks show a larger increase into September.
Lean hog futures showed losses of 0.62% on the week, following sharp gains in the previous week. The CME Lean Hog index gained another $4.94 over the past week to $68.28. Weekly pork production was up 1.8% from the previous week and 4.6% larger than the same week in 2016. Pork production YTD is 2.6% above last year. Weekly slaughter was reported at 2.526 million head and up 1.9% from the previous week. The USDA pork carcass value was 2.73% higher this week, led by ham and loin prices. Monday's Cold Storage report indicated frozen pork stocks at 616.312 million pounds for the end of September. That was 7.05% larger than August, but still down 4.05% from September 2016. Belly stocks rose 8.85% over last month, but were still down 16.62% from 2016.
Market Watch
Next week will show a fairly normal schedule for this time of year. The USDA will release their weekly Export Inspections report on Monday per normal. The Crop Progress report will also be out that afternoon, and should show harvest progressing in most regions. The last day of October on Tuesday will show the expiration of the October Live Cattle futures and options contracts, and likely some asset allocation adjustments by the spec funds. The weekly EIA report will be Wednesday morning, along with the Monthly Grain and Oilseed Crush reports for September in the afternoon. The release of the weekly USDA Export Sales will be on Thursday. Friday will end the week with the Commitment of traders and Census trade data for September, with USDA conversions the following Monday. Alan is also scheduled as a featured analyst for US Farm Report, with taping on November 3 and airing over that weekend.
Visit our Brugler web site at http://www.bruglermarketing.com or call 402-289-2330 for more information on our consulting and advisory services for farm family enterprises and agribusinesses. Sound analysis and advice makes a difference!
There is a risk of loss in futures and options trading. Past performance is not necessarily indicative of future results. 
Copyright 2017 Brugler Marketing & Management, LLC