Published on:
20:45PM Jun 08, 2018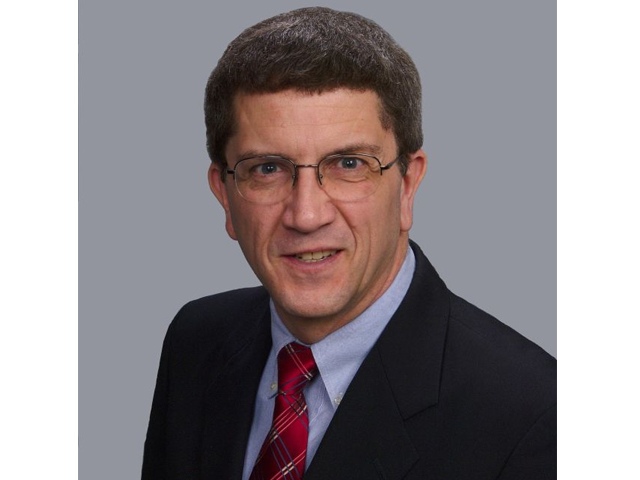 Market Watch with Alan Brugler
June 8, 2018
Old Problems
Last week we talked about new beginnings as the calendar rolled to June and questioned whether the spec funds would keep their big long positions in seasonal plays like corn and soybeans or go looking for cheaper assets.  It is now clear from the CFTC data that they went looking for undervalued assets like the stock market, wheat and cotton, while reducing positions in corn and soybeans. Corn and soybeans are dealing with some old problems, i.e. excellent early yield potential and the threat of export interruptions to a large number of countries due to the trade war.  The dollar was weakening ahead of the G-7 summit, but it has less influence during the growing season than it does in the winter when exports are the main focus.
Corn futures were down 3.5% this week on top of the 3.6% loss from the previous week. On Monday, NASS reported that 97% of the US corn crop had been planted.  Condition ratings were UNCH for the week and are still usually good for the beginning of June. That has the market comfortable with yield potential despite some slowly expanding drought concerns. US export sales commitments are 3% larger than last year at this point, but shipments are still lagging last year's pace. The CFTC report on Friday afternoon showed the spec funds exiting their net long position in droves following the Memorial Day holiday. It was cut by 88,828 contracts in the reporting week ending June 5, leaving them net long 113,599 contracts of futures and options on Tuesday evening.
Wheat futures tried to rally, but all three markets ended the week in negative territory. Chicago SRW was off 0.6%, with KC HRW 0.5% lower and MPLS HRS down 1.9%. Rains aided yield potential in some HRW areas that are still immature, and spring wheat planting is wrapping up. Winter wheat condition ratings dropped, with the good/excellent share down 1% to 37% gd/ex, and the Brugler500 index down 2 points at 296. The closest matches would be 2001 and 2002. Winter wheat harvest is moving north into Kansas. Custom harvesters report high abandonment, leaving fewer acres for them to work. The managed money spec funds increased their CFTC long exposure in Chicago by 968 contracts in the week ending 6/5. They left them net long 16,286 as of Tuesday close of business.  They were also adding to their net long in KC HRW.
Soybean futures saw losses of 5.1% this week. Soy meal was down 4.4% with bean oil down 2.1%. Brazilian shipments resumed following the end of the truck strike. The risk of a 25% Chinese tariff on soybeans increased, with the US list of $50 billion in tariff items scheduled to be released at the end of the week unless a deal is reached. China has indicated it will roll out countervailing tariffs announced in April if the US moves forward. China indicated strong May soybean imports of China imported 9.69 million tonnes of soybeans during May. That easily surpassed the 6.9 MMT bought in April and marked a 1% increase against May of last year. Most of that was sourced from Brazil. US export commitments are now 99% of the USDA full year projection, with the normal pace at 100% by now. CFTC data showed the spec funds net long 72,299 contracts on Tuesday evening, a drop of 34,799 contracts in their net long from the previous week.
 

6/8/2018

 
 
 

 

 

 

Commodity

 

 

 

Weekly

Weekly

Mon

05/25/18

06/01/18

06/08/18

Change

% Chg

Jul

Corn

4.06

$3.9150

$3.7775

($0.138)

-3.51%

Jul

CBOT Wheat

5.43

$5.2325

$5.2000

($0.032)

-0.62%

Jul

KCBT Wheat

5.64

$5.41

$5.38

($0.025)

-0.46%

Jul

MGEX Wheat

6.4425

$6.040

$5.925

($0.115)

-1.90%

Jul

Soybeans

10.415

$10.21

$9.69

($0.520)

-5.09%

Jul

Soy Meal

380.3

$374.20

$357.80

($16.400)

-4.38%

Jul

Soybean Oil

31.34

$31.19

$30.52

($0.670)

-2.15%

Jun

Live Cattle

104.65

$104.90

$110.03

$5.125

4.89%

Aug

Feeder Cattle

144.93

$146.33

$147.28

$0.950

0.65%

Jun

Lean Hogs

74.2

$77.60

$79.88

$2.275

2.93%

Jul

Cotton

89.21

$93.30

$94.94

$1.640

1.76%

Jul

Oats

2.4875

$2.4600

$2.4075

($0.052)

-2.13%
Cotton futures rallied another 1.8% this week after a brief round of profit taking. Total export commitments for upland cotton are now 113% of the USDA export number for old crop. Typically, they would be 101% of that projection at the end of May. Thursday's Cotton on-Call report indicated mills unpriced call sales position at 34,650 contracts as of last Thursday. That was 6,849 contracts fewer than the week prior. CFTC data shows the spec fund longs adding 1,730 contracts to their net long in the week ending June 5, taking it to 89,699 contracts of futures and options.
Live cattle futures gained a huge $5.12 this week or 4.9%. Feeder cattle were up only 0.7% with assistance from both lower feed costs and the gain in cattle futures. That adjustment was needed, as hedge margins for new placements had been deeply negative. Cash cattle trade was $115 on Friday afternoon, up $4-5 from previous week. Wholesale beef prices dropped this week, however. Choice boxes were down $1.32 per cwt. and Select product was down $1.62. Weekly beef production up 12.9% from the previous week due to the Memorial Day holiday, and 3.6% larger than the same week in 2017. YTD beef production is now 3.7% larger. The CFTC Commitment of Traders report showed the spec funds adding 56 contracts to their net long, taking it to 13,993 as of June 5.
Lean hog futures rose 2.9% this week. The CME Lean Hog index is continuing to rise seasonally, up $3.87 for the week to $73.50. Pork production since January 1 has been 3.7% larger than in 2017, with production this week 4.9% larger than the same week in 2017 and up 11.6% from the holiday shortened previous week. Weekly slaughter was up 3.2% vs. year ago, so average weights have been creeping up. The pork carcass cutout value was up 4.13% this week, adding $3.15 to the value of 100 pounds of hog carcass. The Friday Commitment of Traders report showed the spec funds reducing their bearish bets in the week ending June 5 by 95 contracts, taking the net to -9,198 contracts of futures and options.
Market Watch
USDA Export Inspections and Crop Progress reports return to their usual Monday release slots. EIA will be out with their weekly ethanol stocks on Wednesday, with the USDA weekly Export Sales report at 7:30 a.m. CDT on Thursday. The main monthly reports on the agenda are the USDA Crop Production and WASDE estimates, both to be released on Tuesday morning. The Fed is meeting Tuesday and Wednesday, with an interest rate hike expected to be announced on Wednesday.  June hog futures expire on Thursday, with July cotton options going off the board on Friday. NOPA will release their monthly crush report on Friday morning.
Brugler Marketing Summer Seminars  - Save the Dates
The dates have been set for the Brugler Marketing Summer Seminars.  Our eastern seminar will be in Dayton, Ohio on Monday and Tuesday July 30-31.  The western seminar will be held in Des Moines, IA on Thursday and Friday August 2-3.  This will be a great opportunity for all of you MN, IA, IL and MO producers who can't get to Omaha. Look for details on our web site in the next couple days for both meetings.
Visit our Brugler web site at http://www.bruglermarketing.com or call 402-289-2330 for more information on our consulting and advisory services for farm family enterprises and agribusinesses. Sound analysis and advice makes a difference!
There is a risk of loss in futures and options trading. Similar risks exist for cash commodity producers. Past performance is not necessarily indicative of future results.
Copyright 2018 Brugler Marketing & Management, LLC.