Published on:
21:05PM Apr 05, 2019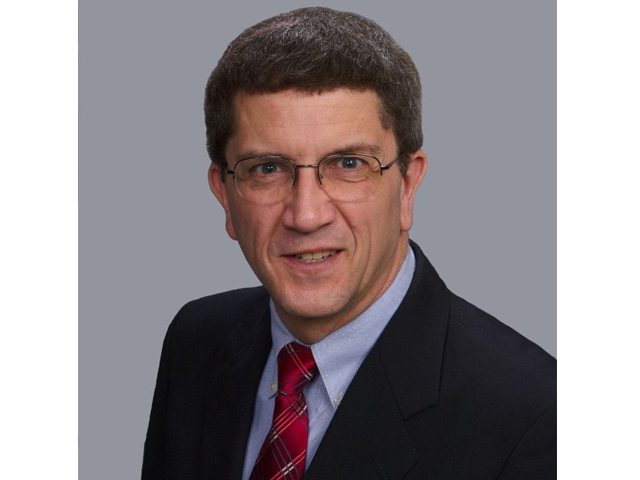 Market Watch with Alan Brugler
April 5, 2019
One of These Is Not Like the Others
Our net change table shows that a rising tide floated nearly all of the boats.  Of the dozen ag commodities we track weekly, 11 were higher at the end of the first week of April. That effort was eased by the sharp sell off at the end of the previous week, but it is still a notable achievement. The stock market as measured by the S&P 500 was up just over 2% this week, so there probably wasn't a lot of refugee money fleeing into commodities from equities. Nor was it the weak dollar types, as the dollar (DXY) was modestly higher for the week. The outlier was Minneapolis spring wheat.  Concerns about US planting delays are still there, and a cool/wet NWS 8-14 day forecast isn't helping to ease them. It was canola that got spring wheat in the bear column.  China is restricting imports of Canadian canola on alleged phyto-sanitary grounds. Most observers suspect it has more to do with the ongoing Huawei executive detention case, but the bottom line is an expected increase in Canadian spring wheat plantings. With world wheat stocks just slightly below all time highs, it is the market's job to discourage any further expansion of wheat plantings.
Corn futures rallied 1.7% this week after losing 5.8% the previous week. Most of the buying appeared to be technically inspired, a reaction to the sudden price drop. Some asset allocation players were also buying because it looked cheap compared to other markets following the late March sell off.  Export sales commitment are still problematic, almost 9% below year ago as of Thursday's USDA report. YTD commitments are 72% of the full year WASDE estimate, lagging the 5 year average pace of 82% for this date. On Friday afternoon, the CFTC confirmed the managed money spec funds were crowding back into the short side of the market during that end of March sell off. They added 43,321 contracts to the speculative short position for the week ending April 2. That put them net short 246,735 contracts for futures and options combined.
Wheat futures were higher in two of the three markets, with the other dropping to new life of contract lows. Chicago was up 2.2% on tightening stocks, improved export business and very low SRW crop condition ratings (at 326 the lowest initial rating in at least 18 years).  KC HRW crawled higher by 0.3%.  MPLS  spring wheat was down 5.8% after losing 3.1% the previous week. The weather improved enough to get some grain moving. The biggest concern was the Chinese restrictions on imports of Canadian canola. That fueled ideas of a switch from canola to more spring wheat in Canada this spring.  Weekly US wheat export sales were up 48% from the previous week at 704,700 MT. US wheat export sales commitments are now 6% above year ago.  Commitments YTD are still lag the pace to meet the WASDE forecast. They were 93% of the total, vs. the average of 101% for this date. The marketing year ends May 31. The Commitment of Traders report on Friday afternoon showed the large spec funds stubbornly net short 56,439 contracts in Chicago SRW as of April 2, reducing it by 7,314 contracts from the previous week.
 

Commodity

 

 

 

Weekly

Weekly

Mon

03/22/19

03/29/19

04/05/19

Change

% Chg

May

Corn

$3.7825

$3.5650

$3.6250

$0.060

1.68%

May

CBOT Wheat

$4.6600

$4.5775

$4.6775

$0.100

2.18%

May

KCBT Wheat

$4.45

$4.30

$4.31

$0.013

0.29%

May

MGEX Wheat

$5.723

$5.548

$5.225

($0.323)

-5.81%

May

Soybeans

$9.04

$8.84

$8.99

$0.148

1.67%

May

Soy Meal

$315.00

$306.50

$308.00

$1.500

0.49%

May

Soybean Oil

$28.66

$28.36

$29.15

$0.790

2.79%

Apr

Live Cattle

$129.73

$125.70

$126.05

$0.350

0.28%

Apr

Feeder Cattle

$148.80

$145.25

$146.15

$0.900

0.62%

Apr

Lean Hogs

$78.33

$77.38

$79.03

$1.650

2.13%

May

Cotton

$76.58

$77.61

$78.25

$0.640

0.82%

May

Oats

$2.7850

$2.6900

$2.8750

$0.185

6.88%
Soybean futures rose 1.7% , erasing all but about a nickel of the loss from the previous week. Soybean meal was up $1.50 or about 1/2 %.   Soy oil was up 2.8% to also add to product value. USDA's weekly Export Sales report on Thursday was stronger than the trade had expected, at 1.971 MMT. China was the intended destination for 1.7 MMT of that total. Full year export commitments are still 15% below last year due to the slow shipping pace in the first six months. The Commitment of Traders report for the week ending April 2 showed the spec funds expanding their bearish position by 22,775 contracts of futures and options, taking it to -74,169 contracts.
Cotton futures rose 0.82% this week, continuing a winning streak. Cotton export sales were very strong in the week ending March 28 (announced Apr 4) at 322,100 running bales for the mainline upland varieties.  Another 151,100 RBs were booked for 2019/20 shipment. The smaller than expected USDA planting intentions number of 13.78 million acres continued to be supportive. ICAC did raise their expected world ending stocks to 17.7 MMT for 2019/20 based on production outstripping consumption. The CFTC Commitment of Traders report on Friday showed the large spec funds eliminating their net bearish position. They were net long 573 contracts on Tuesday evening March 26, a shift of 11,391 contracts for the week.
Live cattle futures were up 0.28% this week despite losing $1.50 in the nearby April contract on Friday. Cash cattle trade was all over the place, with trades at $124 and $128 both reported on Friday. Feeder cattle futures were up 0.6% for the week. The CME feeder cattle index was $144.01, up $1.27 for the week. Wholesale beef prices were higher this week, with choice boxes up 0.4% or $0.89 per cwt. Select 600-900# carcass values were up $1.39 or 0.6% from Friday to Friday. USDA weekly beef production was up 0.8% from the previous week but down 0.7% from the same week in 2018. Beef production YTD is down 1.0% from last year despite 0.7% higher slaughter. USDA weekly beef export sales rose 50% from the previous week to 20,500 MT. The Commitment of Traders report shows the big speculator funds reducing their record net long by 708 contracts in the week ending April 2, putting it at 148,237 contracts.
Lean hog futures rose 2.1% this week. They had lost 1.2% on a correction the previous week after being up 13.8% the previous week. The CME Lean Hog index was $78.26 on Friday, up $6.54 from the previous week. The pork carcass cutout value rose $0.51 or 0.6% for the week. Pork production this week was down 1.9% due to early week down time. It was still 5.0% larger than the same week in 2018. Pork production for the year to date is up 3.0% from last year on 2.7% higher slaughter. Commitment of Traders data released Friday showed the large spec funds adding 12,591 contracts to their net long, taking it to 36,791 as of COB on April 2.
Market Watch
This will be a "regular" report week. Cattle traders will begin the week reacting to any surprise April options positions inherited at expiration on Friday. April hog options and futures will expire this coming Friday. The USDA Export Inspections report is scheduled for Monday, along with the weekly Crop Progress series. USDA will release their monthly Crop Production and WASDE reports on Tuesday, reflecting the data from the March 29 Grain Stocks and Planting Intentions reports. The weekly EIA ethanol report will be out on Wednesday with USDA's weekly Export Sales report on Thursday.  Friday will mark the expiration of the April live cattle options.  
Visit our Brugler web site at http://www.bruglermarketing.com or call 402-289-2330 for more information on our consulting and advisory services for farm family enterprises and agribusinesses.
There is a risk of loss in futures and options trading. Similar risks exist for cash commodity producers. Past performance is not necessarily indicative of future results.  
Copyright 2019 Brugler Marketing & Management, LLC.