Published on:
22:23PM Dec 07, 2018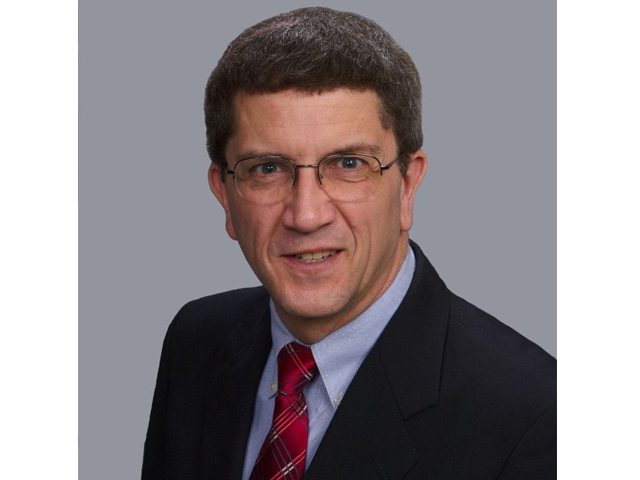 Market Watch with Alan Brugler
Dec 7, 2018
Pearl Harbor Day
This is the 77th anniversary of the Japanese sneak attack against Pearl Harbor in Hawaii.  US military facilities were caught in peace time mode and suffered some heavy losses. The US of course rebuilt and expanded its capabilities and won the war less than 4 years later after deploying some new technology in the atomic bomb. Bulls and bears in the futures markets aren't opposed to employing shock and awe tactics, whether deliberately or just because of the herd mentality. Take a look at the huge daily moves in the S&P 500 this week, or the triple digit swings in hogs and the double digits in wheat on Friday. That is not be belittle the gap higher trades in the grains on Monday following the Trump/Xi meeting. As was the case in 1941, folks are acting on incomplete intelligence. Japan didn't know the US carriers were out at sea, and the Pearl Harbor personnel didn't know Japanese diplomats in Washington were declaring a state of hostilities. The US side also didn't trust its indicators, in that case the new fangled radar showing a bunch of inbound planes. The modern day Internet provides a lot more real time data, but also the same old false leads and "fake news". 
Corn futures rose 2.05% this week in the front month futures. The weekly Export Sales update indicated that 1.177 MMT corn was purchased in the week that ended 11/29, surpassing trade estimates. That was down 7% from the week prior but still 34.35% larger than the same week in 2017. Mexico was the top buyer of 302,700 TM, with Japan purchasing 292,600 MT. Traders surveyed by Reuters are expecting Tuesday's monthly USDA update to show projected Brazil corn production at 94.41 MMT, with Argentina at 42.43 MMT. The weekly EIA report on Thursday showed ethanol stocks are still building, and some firms are laying off staff or mothballing plants until margins improve. That said, Census data showed strong October exports of both ethanol and DDGs.
Wheat futures posted gains in all three markets, thanks to a double-digit rally on Friday erasing the earlier losses. Chicago SRW led the bulls with a 3% advance.  KC HRW was up 2.4% on confirmation that a number of counties in Kansas only made it to 70-80% planted.  MPLS spring wheat rose 1% for the week. The USDA reported a private export sale of 224,000 MT of HRW wheat for 18/19 delivery to unknown destinations on Friday which stirred up the KC market. All wheat export sales for the week that ended on 11/29 totaled 711,779 MT. That was more than double the same time last year and 88.8% larger wk/wk, with Egypt the largest buyer of 120,000 MT. HRW sales were the largest of any class in those seven days for the second consecutive week, with SRW sales at a MY high.
Soybean futures were up 2.46% this week, adding to a 1.56% gain from the previous week. Soybean meal was up 0.26% for the week, with soy oil up 2.44%. China and the US were making all the right statements about re-opening export trade in ag commodities. It is still not clear when soybean purchases might be resumed or what quantities might be involved. Thursday's weekly Export Sales report showed 890,932 MT of 18/19 soybeans were sold in the week of 11/29, with 4,095 MT for 19/20. Old crop sales (on the top end of estimates) were 41.7% larger than the week prior but still lagging the same week in 2017 by 54.2%. Argentina was the lead buyer of 169,457 MT, with Indonesia purchasing 149,600 MT.
Cotton rallied 4% this week in the thin nearby Dec contract. Active March was up 1.7%. The USDA weekly Export Sales report showed all upland cotton 18/19 sales at 94,866 RB for the week of 11/29, down 46.34% from last week and 49.16% from last year. Vietnam purchased 31,900 RB, with Bangladesh at 28,300 running bales (RB). Net reductions of 30,292 RB were reported for China, which is being watched closely. Sales for the 19/20 crop totaled 80,520 RB, with China purchasing 28,160 RB.
 

Commodity

 

 

 

Weekly

Weekly

Mon

11/23/18

11/30/18

12/07/18

Change

% Chg

Dec

Corn

$3.5900

$3.6650

$3.7400

$0.075

2.05%

Mar

CBOT Wheat

$5.0725

$5.1575

$5.3125

$0.155

3.01%

Mar

KCBT Wheat

$4.86

$5.00

$5.12

$0.118

2.35%

Mar

MGEX Wheat

$5.713

$5.758

$5.815

$0.058

1.00%

Jan

Soybeans

$8.81

$8.95

$9.17

$0.220

2.46%

Dec

Soy Meal

$305.80

$308.30

$309.10

$0.800

0.26%

Dec

Soybean Oil

$27.65

$27.82

$28.50

$0.680

2.44%

Dec

Live Cattle

$117.10

$116.93

$117.90

$0.975

0.83%

Jan

Feeder Cattle

$149.38

$145.23

$144.38

($0.850)

-0.59%

Dec

Lean Hogs

$59.08

$57.88

$54.25

($3.625)

-6.26%

Dec

Cotton

$74.92

$77.16

$80.23

$3.070

3.98%

Dec

Oats

$2.8650

$2.8825

$2.8150

($0.067)

-2.34%
Live cattle futures ended the week 97 cents higher than last Friday, a 0.8% rise. Cash trade was very slow to develop, with some at $187 in the north late on Friday. The South was asking $119, with a few transactions confirmed at $117. That was lower than the FCE trade on Wednesday and not attracting much volume. Feeder cattle futures were down 0.6% on higher feed costs. The CME feeder cattle index was $145.53, down $1.60 per cwt for the week. Wholesale beef prices were higher this week. Choice boxes were up $1.68 (0.8%), with Select up $2.09 for a 1.1% advance. Weekly beef production was up 4.5% from the previous week and 3.7% larger than the same week a year ago. US beef production YTD is up 2.6% over last year on 2.4% more slaughter.  US beef exports during October totaled 89,977 metric tonnes, up 4.7% from October 2017.  South Korea and Japan continue to be strong buyers.
Lean hog futures were 6.3% lower this week on top of a 2% loss the previous week. The CME Lean Hog index was at $56.19 on Friday, down only 37 cents for the week. The pork carcass cutout value was up $4.51 or 6.5% during the past week. The ham and belly primals showed the most buying interest. Pork production this week was up 1.1% from last week but 0.4% smaller than the same week a year ago. Production YTD has been 2.6% larger than in 2017. Weekly slaughter continues to run over 2.55 million head at 2.558 million estimated for this week. Pork exports during October totaled 501.944 million lbs according to Census data converted by USDA. That was a record for that month and 16.1% larger than last month. Weekly sales for pork in the week of 11/29 totaled 19,955 MT.
Market Watch
Cattle traders will begin the week reacting to any surprise positions resulting from December options expiration. Monday will also be first notice day for deliveries against December cattle futures. Report wise, we'll start the week with the USDA Export Inspections report. On Tuesday we'll receive the monthly USDA Crop Production and WASDE updates. Wednesday will show the weekly EIA ethanol production and stocks report. The weekly Export Sales report will be out on Thursday morning per normal.  Friday will also mark the expiration of the December grain and hog contracts.
Visit our Brugler web site at http://www.bruglermarketing.com or call 402-289-2330 for more information on our consulting and advisory services for farm family enterprises and agribusinesses. Sound analysis and seasoned advice makes a difference to your bank account!
There is a risk of loss in futures and options trading. Similar risks exist for cash commodity producers. Past performance is not necessarily indicative of future results.
Copyright 2018 Brugler Marketing & Management, LLC.