Published on:
21:44PM Oct 21, 2016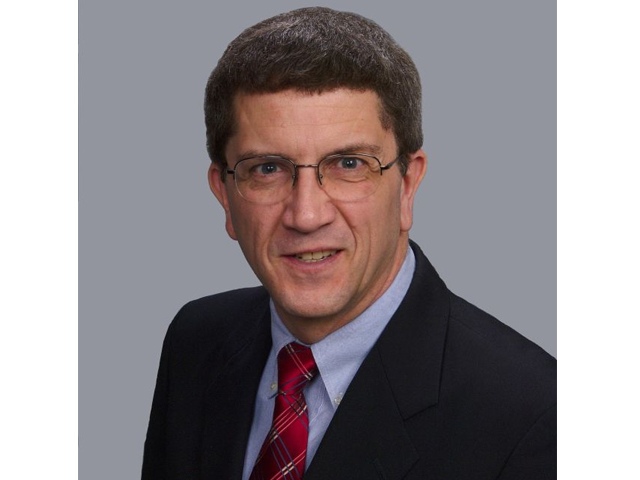 Market Watch with Alan Brugler
October 21, 2016
The Perils of Big Numbers
I've been thinking a lot about big numbers and big data recently. Big Data (BD for short) is a catch all term for the collection of multiple data sets from multiple channels and trying to discover new relationships that are of value to sales people (or grain traders, et al). A lot of it is predictive analytics or user behavior analytics. While it can create new understanding, BD has some flaws. As one hedge fund quant type said recently, artificial intelligence and machine learning can result in making a huge mistake with a high degree of confidence! It doesn't have common sense. Another flaw is that linking together the networks to gather all that data (computers, smart phones, weather stations, security cameras) creates a security risk. The big internet denial of service attack on Friday was reportedly in part originating from these types of distributed devices that were supposed to be providing information and not crippling it.
In trading applications, I wonder how many of the algorithms behind the high frequency trading have correlation and not causation behind their actions. That could explain some of the weird individual days where the market spikes for no apparent reason and then goes back to what it was doing. On the big numbers front, remember that we are dealing with much larger crop numbers, and by default larger consumption numbers. There are always statistical errors. If your error is /-2% at 10 billion bushels, that is /- 200 million bushels. If your error is /- 2% on a 15 billion bushel crop, that swing factor widens out to 300 million bushels.  Bigger numbers can mean bigger surprises.
Corn futures lost 0.5% this week, all of it on Thursday.  Export commitments YTD are 89% larger than last year at this time, with the weekly export sales report again above 1 MMT. Ethanol stocks were drawn down another 400,000 barrels on strong weekly gasoline demand and in spite of increased daily production.  Consultant Informa projected a drop in 2017 corn planting to 90.971 million acres, with yield also expected to be lower than this year. The CFTC report showed the big spec funds cutting their net short position nearly in half last week. They trimmed the short by 60.995 in the week ending 10/18, leaving them net short 69,978 contracts.
Wheat futures were higher in  the hard wheat contracts this week, while CHI SRW backed off by 1.6%.  HRW was boosted by dry conditions in the southern Plains.  Spring wheat futures were helped by an export sale of 114,000 MT announced under the daily reporting system. Of that sale, 41,000 MT was white wheat while the balance was spring wheat. Weekly US export sales were larger than expected at 513,800 MT.  Export commitments are currently 27% larger than last year at this time.  Informa's survey suggests that US all wheat plantings will shrink to 48.9 million acres in 2017. Speculative funds did take a fairly major step in reducing their short exposure in Chicago wheat.  They trimmed the position by 33,155 contracts in a week, leaving them net short 102,251 contracts on 10/18. They had flipped to net long in KC HRW, by 1,159 contracts.
Soybeans were up 2.1% this week, boosted by a sharp rally in soybean oil.  BO was up 2.8% on tightening world veg oil stocks and biodiesel manufacturing demand in the US and elsewhere. Soybean exports and export sales continue to be stout, with the latter at 2.008 MMT in the week ending October 13. Soybean export commitments YTD are 26% larger than last year at this time. The Informa folks are looking for record large US soybean plantings in 2017, at 88.5 million acres.  The CFTC Commitment of Traders report on Friday showed the funds still net long 87,651 contracts as of October 18.
 

Commodity

 

 

 

Weekly

Weekly

Mon

10/07/16

10/14/16

10/18/16

Change

% Chg

Dec

Corn

$3.398

$3.54

$3.53

($0.018)

-0.50%

Dec

CBOT Wheat

$3.948

$4.21

$4.15

($0.065)

-1.57%

Dec

KCBT Wheat

$4.030

$4.18

$4.22

$0.037

0.89%

Dec

MGEX Wheat

$5.220

$5.29

$5.29

$0.005

0.09%

Nov

Soybeans

$9.568

$9.63

$9.83

$0.205

2.09%

Dec

Soy Meal

$300.20

$300.60

$308.00

$7.400

2.40%

Dec

Soybean Oil

33.31

34.38

35.38

1.000

2.83%

Oct

Live Cattle

$101.875

$95.90

$101.15

$5.250

5.19%

Oct

Feeder Cattle

$127.63

$120.38

$121.88

$1.500

1.23%

Dec

Lean Hogs

$42.600

$42.23

$41.85

($0.375)

-0.9%

Dec

Cotton

66.98

70.57

69.07

(1.500)

-2.17%

Dec

Oats

$1.908

$1.99

$2.18

$0.195

8.93%
Cotton futures lost 2.2% this week. A US dollar breakout to new highs for the month fueled a round of long liquidation selling. Weekly cotton export sales were actually quite good, with 340,200 RB of upland reported, along with a slow 5,100 RB of pima sales for the week ending October 13. Cotton export commitments are 65% larger than last year at this time, a good reason for USDA to hike the export projection a week ago. The AWP rose to 60.66 cents, effective through Thursday.  That is well above LDP territory.
Live cattle futures jumped 5.2% this week after falling 6.2% the previous week. Feeder cattle had to follow, and recoverd 1.23%.  October feeders expire on Thursday, and have to respect the location of the CME Feeder Cattle Index. Weekly beef production was 0.3% larger than the same week in 2015. YTD production is now up 4.9%. Average carcass weights are running 11# below year ago, which is helping to mitigate the buildup in supplies from 4.8% larger slaughter.  Wholesale beef prices were lower again this week, with choice boxes down 1.1% and select down 3.1%. The USDA Cattle on Feed report showed smaller than expected feedlot inventory for October 1, up just 0.37% from October 2015. Light September placements were the reason. On the other hand, the pile of beef in the coolers grew 9% from last month and is up 4% from year.  I assure you that cattle prices are down a lot more than that.
Lean hog futures were down 0.9% in new front month December this week. The CME Lean Hog index was $52.66 on Friday, down 10 cents from Friday to Friday. Weekly slaughter of 2.514 million head was up 9.1% from last week and 8.3% above year ago. Eastern packers were playing catch up after weather related downtime and limited runs. Pork production YTD is up 0.7% on the year. The pork carcass cutout value was $72.07 on Friday, down 1.79% from the previous week. All of the components were down except for hams and bellies.  The national base hog price average on Friday was $45.21 for carcass based sales and $34.42 live weight.
Market Watch
We go back to a fairly normal USDA reporting week, with the weekly Export Inspections report and Crop Progress report on Monday, and weekly Export Sales on Thursday. Grain and oilseed traders will begin the week reacting to any surprise positions inherited with the expiration of November options on Friday. Livestock traders are reacting to the USDA Cattle on Feed and Cold Storage reports from Friday.  Feeder cattle futures and options expire on Thursday, the 27th.
Visit our Brugler web site at http://www.bruglermarketing.com or call 402-289-2330 for more information on our consulting and advisory services for farm family enterprises and agribusinesses.Clients can also get one touch access to our cash market and hedging recommendations via our mobile web site.  You will be taken to the mobile home page automatically if you visit our web site with the mobile device. Three times daily fundamental news from Brugler is available on the free side of the mobile site.
There is a risk of loss in futures and options trading. Past performance is not necessarily indicative of future results.  Copyright 2016 Brugler Marketing & Management, LLC