Published on:
20:57PM May 18, 2018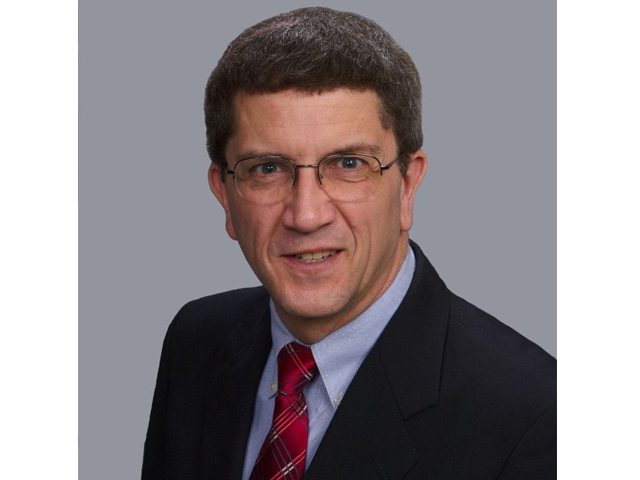 Market Watch with Alan Brugler
May 18, 2018
Playing Go With China
There is a complicated strategy game called Go which is played by an estimated 40 million people. It originated in China more than 2500 years ago. It has a larger board (standard grid is 19 x 19) than chess, and many more potential moves for each turn. The objective is to surround more territory than the opponent. While this resembles recent Chinese efforts to build military bases on rock piles in the Spratleys, that isn't our point.  The point is that the US and China are playing a complex geopolitical game on many fronts, including North Korea, Taiwan, intellectual property, military advantage and economic power.
The current trade deficit negotiations are a front and center concern for US agriculture but are likely bumping into and modified by the needs of the other issues. There are many stones on the trade board already, with tariffs in place or proposed by one of the players for DDG, ethanol, sorghum, pork, soybeans, steel, aluminum, solar panels and washing machines. Unlike Go, and more like chess, you can move the trade stones after they are played. China did that on Friday when they lifted the 178.6% deposit requirement on sorghum imports and discontinued the anti-dumping investigation. Still to be played are the $50-billion-in-proposed-tariffs stone in US hands (the post hearing rebuttal period ends on May 22) and the 25%-on-soybeans-hit-the-red-states-hard stone in China's hand. Go ends when neither player wishes to make another move. The markets are still nervous about whether those stones get played.
Corn futures rallied 6 cents per bushel this week, regaining part of the 9 ¾ decline from the previous week. All of the gain came on Friday, after China announced that it was dropping the anti-dumping investigation against imported US sorghum and would refund the 178.6% deposits made on any cargos which had been brought in. This should free up corn export shipments, which had been dealing with dumping of distressed sorghum cargos into other markets. Unshipped corn export sales contracts (18.4 MMT) are 38% larger than last year at this time and in fact larger than any of the past 5 years for this date. Also on Friday, some private firms dropped their Brazilian corn production estimates. The CFTC report on Friday afternoon showed the spec funds reducing their net long position by 20,220 contracts in the week ending May 15. That left them net long 191,672 on Tuesday evening.
Wheat futures were higher in all three markets this week, partially reversing declines from the previous week. As you can see in the table, only MGEX spring wheat settled above where it was two weeks ago. Kansas City HRW was the bull leader for the week with a 4.01% gain. The managed money spec funds eliminated their CFTC net short position in Chicago wheat two weeks ago, re-entered it between May 8 and May 15, and likely wish they were still net long. They sold 9,848 contracts net for the week, taking the position to net short 5,522 contracts ahead of the Wednesday-Friday rally.
 

Commodity

 

 

 

Weekly

Weekly

Mon

05/04/18

05/11/18

05/18/18

Change

% Chg

Jul

Corn

4.0625

3.965

4.025

$0.060

1.51%

Jul

CBOT Wheat

5.2625

4.9875

5.1825

$0.195

3.91%

Jul

KCBT Wheat

5.5575

5.18

5.3875

$0.208

4.01%

Jul

MGEX Wheat

6.23

6.05

6.29

$0.240

3.97%

Jul

Soybeans

10.3675

10.0325

9.985

($0.048)

-0.47%

Jul

Soy Meal

393.7

378.6

376.3

($2.300)

-0.61%

Jul

Soybean Oil

30.77

31.31

30.98

($0.330)

-1.05%

Jun

Live Cattle

106.05

107.625

102.4

($5.225)

-4.85%

May

Feeder Cattle

140.40

138.43

132.23

($6.200)

-4.48%

Jun

Lean Hogs

73.525

75.1

74.7

($0.400)

-0.53%

Jul

Cotton

86.9

84.62

86.55

$1.930

2.28%

Jul

Oats

2.35

2.34

2.42

$0.080

3.42%
Soybean futures were down 4 ¾ cents or about 1/2% for the week. Meal futures were down 0.6% and active July dropped below a multi-month uptrend support line. Soy oil was down more than 1% for the week despite a late week rally aided by palm oil.  Export sales of old crop US soybeans in the week that ended 5/10 totaled 281,850 MT, just short of analysts' estimates. That was down 20.4% from last week and 12.9% lower than this week in 2017. BAGE trimmed their Argentina production estimate to 36 MMT, while estimating the crop is 71.1% harvested. CFTC data showed the spec funds net long 108,061 contracts on Tuesday evening, a reduction of another 18,981 contracts in their net long from the previous week.
Cotton futures rallied 2.3% this week, nearly offsetting the 2.6% decline from the previous week.  Traders were focused on potential threats to Chinese 2018 production, and also on the large commercial short position in the July futures stemming from unpriced On Call sales. The USDA Export Sales report showed 153,270 RB in old crop sales for the week that ended May 10, close to trade estimates. That was down 20.61% from last week but 26.97% larger than the same week a year ago. New crop sales were reported at 229,335 RB. CFTC data shows the spec fund longs cashing out 8,605 contracts in the week ending May 15, dropping their net long to 89,260 contracts of futures and options.
Live cattle futures dropped 4.85% for the week. Cash cattle trade was mostly $114 at the end of the week, vs. $122-123 the previous week. Even though futures were already discounting a cash market decline, the longs wanted to get out of the way and feedlots who weren't already hedged got religion. Wholesale beef prices were mixed this week. Choice boxes averaged a 0.5% price gain for the week while Select product was down 0.1%. Weekly beef production was up 1.8% from the previous week and a huge 9.3% larger than the same week in 2017. YTD production is now 3.5% larger. The CFTC Commitment of Traders report showed the spec funds abandoning their flirtation with the long side. They cut their cattle net long to 9,091 contracts, a reduction of 6,013 after a gain of 3,333 in the previous week.  
Lean hog futures were down 0.5% for the week, with the full loss for the week occurring on Friday.  Weekly slaughter of 2.348 million head was up 1.5% from the previous week and 3.7% larger than year ago. This ran counter to the seasonal tendency for weekly kills to decline. Pork production since January 1 has been 3.6% larger than in 2017, with production this week 5.6% larger than the same week in 2017. The CME Lean Hog index is continuing to rise seasonally, up $3.28 for the week to $67.01. The pork carcass cutout value was up 0.6% this week, tacking $.44 on to the value of 100 pounds of hog carcass. The pork belly primal is rising seasonally with a 12% gain this week on top of the 16% pop from the previous week. The Friday Commitment of Traders report showed the spec funds adding 1,239 contracts to their bearish bets in the week ending 5/15, taking the net to -7,858 contracts of futures and options.  
Market Watch
The week will start off with the USDA Export Inspections report on Monday morning and the weekly Crop Progress report in the afternoon. The monthly USDA Cold Storage report is scheduled for Tuesday afternoon. The weekly EIA ethanol report is due on Wednesday. Thursday will feature the weekly USDA Export Sales report in the morning.  USDA's monthly Cattle on Feed report is expected to be released at 11 AM on Friday morning, due to the upcoming Memorial Day holiday.  May feeder cattle will expire on Thursday. June serial options for grains will also expire on Friday.
Visit our Brugler web site at http://www.bruglermarketing.com or call 402-289-2330 for more information on our consulting and advisory services for farm family enterprises and agribusinesses. Sound analysis and advice makes a difference!
There is a risk of loss in futures and options trading. Similar risks exist for cash commodity producers. Past performance is not necessarily indicative of future results.
Copyright 2018 Brugler Marketing & Management, LLC.