Published on:
20:49PM Oct 20, 2017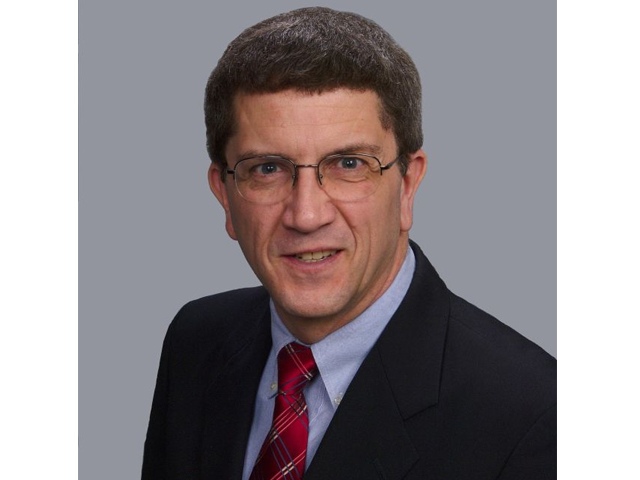 Market Watch with Alan Brugler
October 20, 2017
Red and Apparently Dead
A glance at the weekly change table below shows a lot of red numbers, and not by just fractions of a percent.  The notable exceptions (soy oil, hogs, oats) had good fundamental stories for the week. For the rest, the main theme for most of the week was a lack of price volatility. Options traders in particular were complaining that there was no vol to sell, and buying cheap options doesn't work if there are no signs of life in the underlying.  The market appeared dead, but rolled over into those losses before the weekend. The stock market was the mirror image, again with little volatility but marching to new all time highs. The two are likely related. The risk models suggest more commodity exposure when stocks are selling off, which they aren't. The hot money is staying in equities until there is a clear bullish story to chase.
Corn futures fell 2.34% over the course of the week. Throughout the week, the USDA reported a combined 506,000 MT in private export sales of US corn for 17/18 delivery to Unknown destinations, Mexico, and Spain. The US corn harvest should show excellent progress in next week's Crop Progress as a majority of the country was dry this week. Monday's report showed harvest moving just 6% over last week at 28% on Sunday, which lagged the average of 47%. Condition ratings gained 1 point to 366 on the Brugler500, compared to the long term average of 371. The USDA Export Sales report indicated another strong report of 1.255 MMT in 17/18 sales during the week ending 10/12. Shipments on the other hand were at a disappointing 339,252 MT for that week. Consultant Informa trimmed their expected 2018 US corn acreage 1.42 million acres, to 90.46 million acres. The CFTC Commitment of Traders report showed spec traders adding another 7,747 contracts to their net short position during the week that ended 10/17. Their net position on that date totaled -170,684 contracts in corn futures and options.
Wheat futures were lower in all exchanges again this week. KC HRW and CBT SRW were down 3.09% and 3.07%, respectively. MGE HRS was the firmest but still lost 0.61%. The USDA Crop Progress report on Tuesday showed winter wheat 60% planted, vs. the average of 71%. It also listed the crop as 37% emerged, compared to the 5 year average of 43%. Export sales for the week ending October 12 jumped 3.5 times the previous week at 615,432 MT. Managed money spec funds in KC wheat futures and options went 5,505 contracts more bearish last week. They went home net short 4,662 contracts on October 17. In Chicago wheat futures and options, they increased the size of their CFTC net short position another 9,963 contracts to -77,692.
 

Commodity

 

 

 

Weekly

Weekly

Mon

10/06/17

10/13/17

10/20/17

Change

% Chg

Dec

Corn

3.5

3.5275

3.445

($0.083)

-2.34%

Dec

CBOT Wheat

4.435

4.395

4.26

($0.135)

-3.07%

Dec

KCBT Wheat

4.3675

4.3625

4.2275

($0.135)

-3.09%

Dec

MGEX Wheat

6.2375

6.15

6.1125

($0.038)

-0.61%

Nov

Soybeans

9.7225

10.0025

9.7875

($0.215)

-2.15%

Dec

Soy Meal

319.2

328.6

317.1

($11.500)

-3.50%

Dec

Soybean Oil

32.95

33.69

34.16

$0.470

1.40%

Oct

Live Cattle

111.025

112.825

111.675

($1.150)

-1.02%

Oct

Feeder Cattle

153.95

154.05

153.63

($0.425)

-0.28%

Dec

Lean Hogs

60.925

62.2

64.85

$2.650

4.26%

Dec

Cotton

68.84

68.62

66.88

($1.740)

-2.54%

Dec

Oats

2.51

2.6675

2.6975

$0.030

1.12%
Soybean futures lost 2.15% from Friday to Friday, with pressure coming from harvest progress this week. Soy meal followed, down 3.5%, while soy oil was 1.4% higher on a more positive biodiesel tone from EPA. There were private export sale announcements of a combined 809,300 MT of US soybeans to China and Unknown Destinations for 17/18 delivery by the USDA this week. The Crop Progress report showed the US soybean harvest creeping along at 49% complete vs. the average of 60%. Condition ratings improved 1 point to 366 on the Brugler500 index. Monday's NOPA report indicated its members crushed 136.419 mbu of soybeans during September, which was the largest Sept crush since 2007. NOPA Soy oil stocks were 1.302 billion pounds at the end of September. Soybean export sales for 17/18 delivery during the week of October 5 fell shy of expectations at 1.275 MMT. An Informa projection puts 2018 soybean acreage at 90.347 million acres, up 1.29 million acres from September's estimate. The weekly COT report had spec traders adding another 37,186 contracts to their net long position in soybean futures and options. Their net position on Tuesday was net long 68,168 contracts.
Cotton futures were down a sharp 2.54% for the week. The US cotton harvest was 31% complete as of last Sunday, compared to the average of 26%. Cotton condition ratings were unchanged at 355 points on the Brugler500 index, as ratings jumped around and gd/Ex was 2% lower at 58% gd/ex. Weekly upland cotton export sales for 17/18 totaled 253,182 RB, well above a week ago but still lagging last year. Export shipments, however, were at a MY low of 86,125 RB. This week's AWP (average world price was updated to 59.73 cents/lb, down 71 points from the previous week. The Friday CFTC report showed the managed money spec funds again trimming the net long position in cotton futures/options. They were still net long 48,682 lots on October 17.
Live cattle futures were down 1.02% this week. Feeder cattle futures were just 42 cents in the nearby, or 0.28%. Cash trade was steady with last week at $111 on Friday. Wholesale beef prices were higher on the week. Choice boxed beef was up $1.64 per hundred pounds ( 0.8%). Select was $1.09 higher or 0.6%. Weekly beef production was up 1.4% from the previous week, and 3.3% larger than the same week in 2016.  Year to date beef production is up 4.2% on 5.8% more slaughter. Spec traders added another 588 contracts to their CFTC net long position, taking it to a net position of 100,766 contracts on October 17. The USDA Cattle on Feed report showed 5.4% more cattle in the lots on October 1 than there were a year ago. Traders were only looking for 4.6% growth. More heifers went into the feedlots, which is positive for 2020 as we are slowing the cattle cycle expansion.
Lean hog futures showed strong gains of 4.26% this week, adding to the 2.1% rise from the previous week. The CME Lean Hog index gained another $4.22 over the past week to $63.34. Weekly pork production was down 1.3% from the previous week due to a light Monday, and 1.8% smaller than the same week in 2016. Pork production YTD is 2.5% above last year. Weekly slaughter was reported at 2.485 million head and down 1.2% from the previous week. The USDA pork carcass value was 1.42% higher this week, led by ham and loin prices. Money managers in spec funds added another 2,762 contracts to their CFTC net long last week, taking it to 62,277 contracts in lean hog futures and options.
Market Watch
To start off next week, the cattle market will be reacting to the bearish Cattle on Feed report. On Monday the USDA will release the weekly Export Inspections report per normal, with the Crop Progress report out that afternoon. Monday will also present the market with the monthly Cold Storage report and September 30 stocks. The weekly EIA report will be Wednesday morning. Feeder cattle futures and options will expire on Thursday, along with release of the weekly USDA Export Sales. Friday will end the week with the Commitment of traders and the expiration of Nov grain options for corn, soybeans and wheat.
Visit our Brugler web site at http://www.bruglermarketing.com or call 402-289-2330 for more information on our consulting and advisory services for farm family enterprises and agribusinesses. Sound analysis and advice makes a difference!
There is a risk of loss in futures and options trading. Past performance is not necessarily indicative of future results. 
Copyright 2017 Brugler Marketing & Management, LLC