Published on:
22:09PM Nov 09, 2018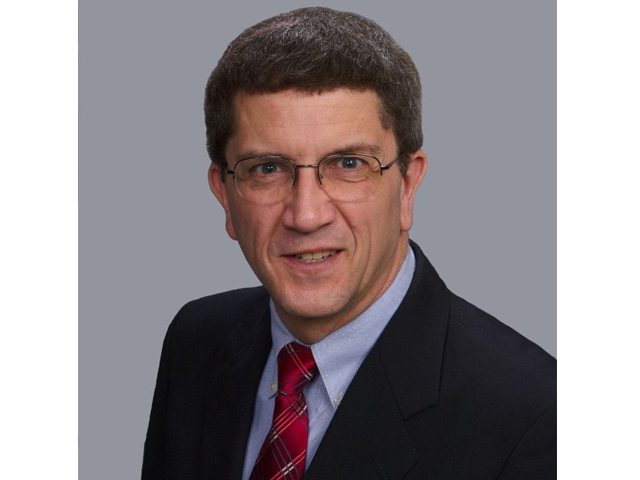 Market Watch with Alan Brugler
Nov 9, 2018
Red Goes With Everything
After 820 columns, I am running out of themes that go with red numbers on the screen. We've done the Red October, the Red Alert, Red Ink, etc.  A look at our weekly change table shows a lot of red, with only Oats failing to hear of this week's dress code. Or maybe they just like the Goth look!  Our web search for red quotes turned up a lot of references to blood, lipstick, red states and apples. However, my favorite new quote about red was credited to Chloe Thurlow, saying "Red goes with everything, and red goes with nothing". That about sums up this week's market. We didn't have any of the big double digit percentage moves like the bull move in hogs a week earlier. The bulls just got a few nicks and cuts and were bleeding some red ink. A strong dollar and a strong stock market likely contributed to the damage by siphoning away some hot money.
Corn futures slipped a penny and half (-0.40%) on the week in nearby Dec. On Thursday, USDA trimmed projected corn yield by 1.8 to 178.9 bpa, which dropped production to 14.626 bbu. USDA made a few other adjustments to the balance sheet, with feed and residual down 50 mbu and exports down 25 mbu, but carryout was reduced by 77 mbu to 1.736 bbu. Export sales for 18/19 picked up during the week of November at 701,477 MT but were still behind the same time last year. Total commitments are now 36.21% of the USDA export projection, vs the 39% average. World carryout was tallied at 307.51 MMT on Thursday, up a huge 148.16 MMT as USDA made revisions to China's S&D table back to 2007/08. World stocks ex-China fell 0.83 MMT from the previous estimate. Friday's Commitment of Traders report indicated the large spec funds in corn futures and options adding 12,360 contracts to their net long position for the week of 11/6. That extended their net position to the largest since mid-June at 26,629 contracts as of Tuesday.
Wheat futures posted losses in all three markets this week. Chicago SRW was down 1.33% for the week, with KC HRW a sharp 3.32% loser, and Minneapolis spring wheat down 1.25%. Monday's Crop Progress report showed that 84% of the US Winter wheat crop was planted, lagging normal pace by 6%. Much of the Midwest saw snow in the latter part of this week, which may cause some producers to call it quits if they haven't already. Condition ratings were down 2% to 51% gd/ex, with the Brugler500 up 1 to 345, because less of the crop rated poor. USDA trimmed US wheat carryout to 949 mbu on Thursday, as the seed usage was increase and export left UNCH. World stocks were up 6.53 MMT to 266.71 MMT as USDA made some historical revisions to China. All wheat export sales during the week of 11/1 exceeded expectations at 661,24 MT. CFTC data on Friday showed money manages trimming their net short position in CBT wheat futures and options by 3,574 contracts to a net position of -41,143 contracts as of Tuesday. They added a net of just 699 contracts to their net long position in KC wheat futures and options during the week of 11/6, taking it to 11,143 contracts.
 

Commodity

 

 

 

Weekly

Weekly

Mon

10/26/18

11/02/18

11/09/18

Change

% Chg

Dec

Corn

$3.6775

$3.7125

$3.6975

($0.015)

-0.40%

Dec

CBOT Wheat

$5.0525

$5.0875

$5.0200

($0.068)

-1.33%

Dec

KCBT Wheat

$5.00

$5.04

$4.88

($0.168)

-3.32%

Dec

MGEX Wheat

$5.778

$5.805

$5.733

($0.072)

-1.25%

Jan

Soybeans

$8.58

$8.88

$8.87

($0.010)

-0.11%

Dec

Soy Meal

$307.30

$311.00

$305.60

($5.400)

-1.74%

Dec

Soybean Oil

$28.16

$28.20

$27.62

($0.580)

-2.06%

Dec

Live Cattle

$118.40

$117.08

$114.58

($2.500)

-2.14%

Jan

Feeder Cattle

$149.70

$149.75

$143.80

($5.950)

-3.97%

Dec

Lean Hogs

$57.93

$58.13

$55.80

($2.325)

-4.00%

Dec

Cotton

$78.53

$78.79

$78.09

($0.700)

-0.89%

Dec

Oats

$2.9200

$2.8425

$2.8500

$0.008

0.26%
Soybean futures rallied Friday to end the week down just a penny in the January contract. Soybean meal was 1.74% lower, with soy oil 2.06% in the red on the week. Thursday's NASS Crop Production report showed projected US soybean yield at 52.1 bpa, down 1.0 from the October estimate. That put production at 4.6 bbu, down 90 mbu from a month ago. USDA also made a cut to exports (down 160 mbu) among other adjustments, which caused carryout to increase by 70 mbu to 955 mbu. The world ending stocks projection shot up 2.04 MMT to 112.08 MMT mostly due to US and old crop revisions. USDA's Export Sales report indicated another low round of sales at just 388,422 MT in the week of 11/1. Export commitments are now just 42.2% of the diminished USDA projection, vs. the normal 64% pace. The large spec funds in soybean futures and options cut their net short position by 26,227 contracts to -45,078 contracts in the week that ended 11/6.
Cotton futures were down just 0.89% on the week. Monday's Crop Progress report indicated that the US cotton harvest was 49% complete as of Sunday, lagging the 52% average. Conditions were down 2% to 33% gd/ex, with the final Brugler500 score down 5 points to 286. Thursday's monthly update to the US S&D tables showed projected 2018 cotton yield down 49 lbs to 852 lbs/ac. That pushed production down 1.35 million bales to 18.408 million, with losses occurring mostly in Hurricane Michael stricken GA and AL. USDA also trimmed exports by half a million bales to 15 million, with carryout down 0.7 to 4.3 million bales. World stocks were tightened 1.84 million to 72.61 million bales. The weekly Export Sales report showed net reductions of 91,007 RB in 18/19 upland cotton sales during the week ending Nov 1. Thursday's bimonthly Cotton Ginnings report showed that 4.877 million RB had been ginned as of Nov 1. That was a move of 2.455 million RB since Oct 15 and 1.76% lower than the same time last year. The weekly Commitment of Traders report showed managed money skimming off another 1,430 contracts from their net long position as of Tuesday. That net long position was the smallest in nearly a year at 44,348 contracts.
Live cattle futures fell 2.14% on the week. Cash cattle were down around $1-2 to mostly $114, with a few reported trades $1 on either side of that. Feeder cattle futures dropped 3.97% on the January contracts since last Friday, with most of the losses in the final day of the week. The CME feeder cattle index was down $2.26 from last Friday at $151.63 on 11/8. Wholesale beef prices were lower this week, with the Ch/Se spread at $16.48. Choice boxes fell $3.30 (-1.5%) while Select dropped $2.75 for a 1.4% decrease Weekly beef production was down 0.8% from the previous week but up 1.9% from the same week a year ago. US beef production YTD is up 2.7% over last year. Speculators in live cattle futures and options reduced their net long exposure by 8,169 contracts during the week that ended Tuesday, taking it to 63,128 contracts. September US beef exports were reported at a monthly record 259.06 million pounds on Monday. That was 9.8% lower than August's all-time record, but 6.6% larger than this month last year. Thursday's USDA S&D table showed 2018 beef production down 30 million pounds at 26.914 billion. Beef production for 2019 was 100 million lower at 27.810 billion pounds.
Lean hog futures closed the week with a 4% loss in nearby December. The CME Lean Hog index was $63.38 on Friday, down 69 cents for the week. The pork carcass cutout value was down $4.80 or 6.4% during the past week. The belly led the way with a $17.11 drop and the picnic the only primal higher. Pork production this week was up 0.4% from last week and 3% larger than the same week a year ago. Production YTD has been 2.7% larger than in 2017. CFTC data on Friday indicated money managers dropping 2,815 contracts from their net long position in lean hog futures and options to 29,515 contracts as of Nov 6. Census data converted by the USDA showed September pork exports of 432.29 million pounds. That was down 1.2% from August, but 2.6% larger than Sept 2017. USDA's Pork production number for 2018 was reduced 105 million pounds to 26.32 billion, with their production estimate for 2019 down 95 million pounds to 27.715 billion.
Market Watch
Monday is an off-day for the USDA, as the government observes Veteran's Day. Cotton traders will begin the week reacting to any surprise positions inherited at options expiration, with a volatile Friday trade moving the "pin". The weekly Export Inspections and Crop Progress reports will be delayed until Tuesday. Wednesday will see the expiration of the November 2018 soybean contract, with Thursday marking the expiration of Nov Feeder Cattle. The weekly EIA ethanol production and stocks report is pushed back to Thursday, as NOPA will release their October crush update that morning. The weekly Export Sales update will be out Friday morning next week, with the one day delay.
Visit our Brugler web site at http://www.bruglermarketing.com or call 402-289-2330 for more information on our consulting and advisory services for farm family enterprises and agribusinesses. Sound analysis and seasoned advice makes a difference to your bank account!
There is a risk of loss in futures and options trading. Similar risks exist for cash commodity producers. Past performance is not necessarily indicative of future results.
Copyright 2018 Brugler Marketing & Management, LLC.