Published on:
22:01PM Mar 31, 2017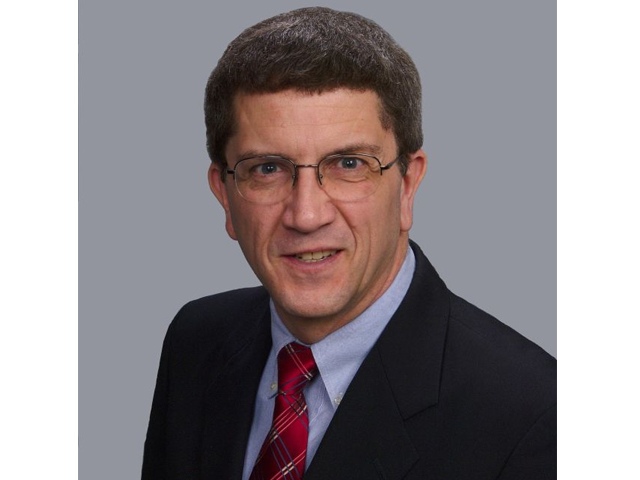 Market Watch with Alan Brugler
March 31, 2017
Related Rates
The bane of many a beginning calculus student is the related rates problem. You know how fast one variable is changing, and some kind of relationship to a second variable. You have to solve for the change in the second variable, often using complex formulas on both sides.  A similar problem is of the "One train leaves Des Moines at 3 pm traveling 45 mph and another leaves Cleveland at 4 pm traveling 35 mph. When (or where) will they meet?".  It seems to me that USDA's crack staff is dealing with equally complex math all the time.  If you have 324 million Principal Crop acres in the US and 83 thousand farmer surveys that add up to 316 million acres, where did the rest of them go?  And if crop insurance guarantee levels are profitable for soybeans but not for corn, how many prevented planting acres will you get?  If you are planting a record 89.5 million soybean acres, will you still see the usual expansion of soybean acres from the March Intentions to the June Acreage report.
Corn futures were up 8 cents this week, taking back some of the losses from the previous week.   Over the month of March, the continuous front month lost 2.5 cents. Export sales were a little weaker this week, with commitments now 49.87% larger than last year at this time and 84% of the full year USDA forecast on the books. We would typically be at 80%. The weekly EIA ethanol production report showed a sharp increase in ethanol production to 1.054 bpd, while stocks rose 662,000 barrels. The Commitment of Traders report showed the spec funds going full bear mode and adding 73,821 to their net short position in the week ending March 28. They were net short 155,512 contracts as of Tuesday night, their most bearish net position since the first week of October. That is a classic setup for a short covering rally. The Planting Intentions report released on Friday, showed producers decreasing corn acreage by 4.27% from 2016, at 89.996 million acres. The Grain Stocks report had March 1 corn stock at 8.616 billion bushels, 10.15% over last March and a little larger than trade estimates.
Wheat futures were mixed in all three markets this week. KC had the largest loss again this week, down 1.75%. CHI was the only exchange to show a gain, up 1 3/4 cents. CHI was the firmest market over the month of March, gaining 1 3/4 cents, as KC was the biggest loser, down 30 3/4 cents. Winter wheat condition ratings in KS and TX were unchanged, with OK dropping 3% this week. These are still individual states rather than the 18-state compilation USDA begins in April 3. USDA reported that 464,119 MT of old crop and 163,510 MT of new crop wheat were sold for the week ending 3/23. Export commitments met 95% of the USDA export forecast of 1.025 billion bushels. The 5 year average pace for this date would be 98%. The Friday CFTC Commitment of Traders report showed the spec funds bearish. They increased their net short position by 15,145 contracts in Chicago last week, putting them at -135,150 on March 28. They switched their net position from long to short in HRW. The Planting Intentions report showed little change from the February number of 46 million acres, as the USDA survey pegged acreage at 46.059 million acres. That included 32.747 million acres of winter wheat, 11.308 million acres for Other Spring wheat, and 2.004 million acres are Durum wheat. The Grain Stocks report had wheat stocks increasing to 1.655 bbu for March 1, up 17.1% from a year ago and about 28 million above the trade average guess.
Soybeans lost 3.05% this week, with meal losing 3.08%. Soy oil also lost on the week, though only down 1.4%. Front month soy futures lost 79 cents during the month of March as world production numbers ratcheted higher. The main story on Friday was the Planting Intentions report, which showed 2017 soybean acreage from a USDA survey projecting 89.482 million acres. That would be up 7.25% from last year. The Grain Stocks report showed March 1 stocks at 1.684 bbu, 13.32% higher than last year.  AgroConsult estimates Brazil soybean production at 113.3 MMT, while Informa is up to 111 MMT for Brazil and 57.5 MMT for Argentina. Projections for South American exports are rising with the crop production. US soybean export commitments have hit 99% of the full year forecast, with the 5-year average for this date only 93%. Old crop export sales are slowing seasonally, with 681,025 MT booked in the week ending March 23. Spec funds trimmed their net long in soybeans 27,753 contracts to only 37,916 contracts in the CFTC report on Friday. That is the smallest recorded net long position for managed money in soybeans since March 15 of last year.  
 

Commodity

 

 

 

Weekly

Weekly

Mon

03/17/17

03/24/17

03/31/17

Change

% Chg

May

Corn

3.675

3.5625

3.6425

$0.080

2.25%

May

CBOT Wheat

4.3625

4.2475

4.265

$0.018

0.41%

May

KCBT Wheat

4.535

4.28

4.205

($0.075)

-1.75%

May

MGEX Wheat

5.49

5.3575

5.3425

($0.015)

-0.28%

May

Soybeans

10

9.7575

9.46

($0.297)

-3.05%

May

Soy Meal

328.9

318.2

308.4

($9.800)

-3.08%

May

Soybean Oil

32.3

32.23

31.78

($0.450)

-1.40%

Apr

Live Cattle

119.325

122.1

119.95

($2.150)

-1.76%

Apr

Feeder Cattle

131.63

135.58

133.95

($1.625)

-1.20%

Apr

Lean Hogs

69.05

67.275

65.675

($1.600)

-2.38%

May

Cotton

78.36

77.47

77.33

($0.140)

-0.18%

May

Oats

2.5

2.4625

2.2425

($0.220)

-8.93%
Cotton futures were down only 0.18% this week vs. 1.14% lower for the previous week. Weekly export sales of old crop upland cotton were up a little at 392,328 RB vs. 328,227 RB the week before. There were an additional 84,307 RBs booked for 2017/18 delivery. Export commitments (shipped plus outstanding sales) total 101% of the full year WASDE estimate. They typically would be 93% at this point. The CFTC report on Friday showed managed money spec funds taking 166 contracts from their record net long position in cotton, as it went to 105,442 contracts as of the Tuesday close. Mills continue to hold a lot of on call positions against May and July that have yet to be priced. The USDA Planting Intentions report shows cotton acreage to increase 21.42% from 2016, at 12.233 million acres, with TX increasing nearly 1.25 million acres.
Live cattle futures lost 1.76% this week as the cash cattle market was around $2 lower. The wholesale beef market was lower. Choice boxed beef were down 3.5% for the week, with Select boxes down 5.4%. The weighted average for cash cattle on the FCE was $131.17 on 3/29 vs. $133.35 on 3/22. Late week cash sales were not quite that salty, as they were around $128-$130. Weekly beef production was down 3.4% from last week but up 8.5% from the same week in 2016. Year to date production is up 4.9%. Export sales were down 25.7% from last week at 10,846 MT. The Commitment of Traders report showed the big spec funds adding 10,842 contracts to their big net long in cattle. As of Tuesday, their net long position was 119,382 contracts, the largest since August of 2014.
Lean hog futures lost 2.4% this week, adding to a 2.6% drop the previous week. The latest reading on the CME Lean Hog index was $68.86, down $2.43 from the previous Friday. The USDA pork carcass cutout value was $75.40 on Friday, down $3.08 or 3.92% for the week. Loins and ham were the weakest primals. Weekly estimated FI slaughter of 2.343 million head was up 1.3% from the previous week and a whopping 7.3% larger than the same week in 2016. Pork production YTD is now 1.4% larger than last year. Weekly production was 6.6% larger than the same week in 2016.
 Market Watch
USDA Export Inspections will be released on Monday and weekly Export Sales on Thursday.  NASS will also resume publication of the weekly Crop Progress reports. The monthly USDA reports start right away, with Grain Crushings and Fats & Oils released on Monday afternoon. The EIA weekly ethanol report will be on Wednesday. April cattle options will expire on Friday.
Visit our Brugler web site at http://www.bruglermarketing.com or call 402-289-2330 for more information on our consulting and advisory services for farm family enterprises and agribusinesses. Clients can also get one touch access to our cash market and hedging recommendations via our mobile web site.  You will be taken to the mobile home page automatically if you visit our web site with the mobile device. Three times daily fundamental news from Brugler is available on the free side of the mobile site.
There is a risk of loss in futures and options trading. Past performance is not necessarily indicative of future results.  
Copyright 2017 Brugler Marketing & Management, LLC