Published on:
21:44PM Sep 14, 2018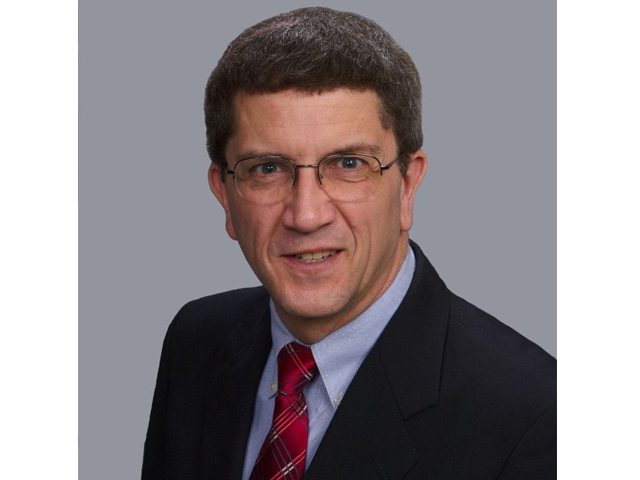 Market Watch with Alan Brugler
September 14, 2018
Rhythm of the Seasons
There is a definite change of pace around Labor Day. Football season starts, and your social calendar starts to fill up. Everybody but maybe the retirees is back from vacation, if they're the sort that takes one. The corn and beans dry down, and the bins fill up. A combine, truck, wagon or grain dryer breaks, because that is what they do. USDA hikes yields, because big crops get bigger; and prices go down, because we're never going to get rid of all this stuff. Repeat the pattern again next year with a few wrinkles so nobody gets bored.  But what comes next? If we're following the seasonal patterns for corn and soybeans, they frequently bottom in October and rally into either November or year end. This too shall pass!
Corn futures sank 4.2% this week, the bulk of it on Wednesday. USDA hiked projected US average corn yield to a record 181.3 bushels per acre. Increased use estimates swallowed up most of the extra production, leaving ending stocks at 1.774 billion bushels and still 228 million smaller than the year just ending. The mid-point of the average cash price forecast dropped 10 cents, however, to $3.50. That is just a dime above last year. Tuesday's Crop Progress report indicated that 35% of the corn crop was mature as of Sunday, vs the 21% average. NASS found 5% had been harvested, vs. 3% average. Condition ratings were up 1% to 68% gd/ex, with the Brugler500 Index at 373. This week's Export Sales report showed new crop sales of 774,200 MT, an OK showing in a holiday week. Friday's CFTC report showed the spec funds were net short 63,470 contracts on September 11. That was 6,586 more bearish than the previous week.
Wheat futures eked out higher closes in all three markets, thanks to a sharp rally on Friday. Unlike corn and soybeans, USDA made no meaningful changes to the US wheat S&D balance sheets, so a quiet week on the price front makes intuitive sense. Weekly export sales during the week ending 9/6 totaled 387,600 MT, up from 379,800 MT the previous week.  NASS showed 93% of the spring wheat harvested as of 9/9, which was well ahead of the 85% average pace. Winter wheat planting was on target at 5% done. The Commitment of Traders report shows money managers trimming 24,851 contracts from their net long position in CBT futures for the week ending September 11. That left them net long only 18,415. They also cut 11,715 contracts from their net KC long position during the reporting week, taking it to 43,539 contracts of futures and options on that Tuesday.
Soybean futures were down 1.6% for the week. Soybean meal weighed on product value, losing 2.8% for the week. Soy oil was also down 2%. With friends like those, it was tough to rally the beans. Of course, the Crop Production and WASDE reports weren't bull friendly, either. NASS bumped up projected US average yield to 52.8 bpa and showed total supply over 5.1 billion bushels for the first time. 2019 ending stocks are currently seen at 845 million bushels, a record high but not a record bad stocks/use ratio. NASS reported 31% of the US soybean crop had leaves dropping as of 9/9, well above the average pace of 19%. The crop was rated at 68% gd/ex, up 2% from the week prior, while the Brugler500 Index was 4 points higher at 373. The weekly USDA Export Sales report showed 693,500 MT in new crop sales for the week ending September 6, up from 672,600 the previous week.  The CFTC report showed managed money spec traders net short -68,269 contracts of futures and options on 9/11, which was 5,520 contracts more bearish than the week prior.
 

Commodity

 

 

 

Weekly

Weekly

Mon

08/31/18

09/07/18

09/07/18

Change

% Chg

Dec

Corn

$3.6500

$3.6700

$3.5175

($0.153)

-4.16%

Dec

CBOT Wheat

$5.4550

$5.1125

$5.1150

$0.003

0.05%

Dec

KCBT Wheat

$5.5325

$5.1475

$5.1625

$0.015

0.29%

Dec

MGEX Wheat

$5.9875

$5.7000

$5.7225

$0.023

0.39%

Nov

Soybeans

$8.4350

$8.4400

$8.3050

($0.135)

-1.60%

Oct

Soy Meal

$304.60

$314.70

$305.80

($8.900)

-2.83%

Oct

Soybean Oil

$28.51

$28.04

$27.49

($0.550)

-1.96%

Oct

Live Cattle

$108.78

$109.95

$113.80

$3.850

3.50%

Sep

Feeder Cattle

$149.45

$152.98

$157.43

$4.450

2.91%

Oct

Lean Hogs

$50.43

$55.65

$56.23

$0.575

1.03%

Dec

Cotton

$82.22

$81.99

$81.83

($0.160)

-0.20%

Dec

Oats

$2.5250

$2.4725

$2.4175

($0.055)

-2.22%
Cotton futures were down 0.2% for the week. USDA showed 39% of the cotton crop had bolls open vs. the 35% average. The crop was also 10% harvested, doubling up the normal pace. The ratings showed another 3% drop in the gd/ex categories to 38%, with the Brugler500 Index down the same amount at 300 points. The weekly USDA Export Sales report showed only 81,700 RB of 2018/19 upland cotton sales booked in the week of 9/6. That said, sales on the books but not yet shipped are 35% larger than last year. USDA cut projected US average yield to 895# per acre, but also bumped up harvested acres to 10.55 million and boosted production by 440,000 bales from August. Expected carryover rose to 4.7 million bales. Friday's CFTC Commitment of Traders report showed the spec funds adding 1,504 contracts to their net long position last week. That put them net long 67,302 contracts as of September 11.  
Live cattle futures shot up 3.5% for the week, thanks to a limit up move on Friday. Feeder cattle futures were up 2.9% in the nearby September contract for a third week of gains aided by lower feed prices. The CME feeder cattle index was $152.71, up $1.39 from the previous week. Cash cattle trade was late to develop, but bids were up to $111 on Friday afternoon. Wholesale beef prices were lower again this week. Choice boxes were down $2.29 (-1.1%) while Select dropped $0.62 (-0.3%). Weekly beef export sales dropped 55% from the previous week at 10,800 MT. Weekly beef production was up 15.9% from the previous week post- holiday, but still 0.4% smaller than the same week a year ago. US beef production YTD is up 2.9%. Average carcass weight was estimated to be 10# below year ago. Friday afternoon's CFTC Commitment of Traders report showed the large spec funds cutting their net long by 3,657 contracts in the week ending 9/11. They were still net long 58,168 contracts.
Lean hog futures were up 1.03% this week. The CME Lean Hog index was up $4.16 to $50.08 as of September 12. October futures are anticipating further gains, carrying a $6.14 premium to current cash. Of course, that was $9.73 last week! The basis has firmed. The pork carcass cutout value was up $5.97 or 8.7% this week. The pork belly primal rallied 19.6% on top of the gains of 11.2% and 8.85% gains the previous two weeks. Pork production YTD has been 3.1% larger than in 2017. Production this week was up 4.3% from last week.  Pork Production was down 7.3% from the same week in 2017. The Tarheel plant in NC took some down time due to Hurricane Florence. The Commitment of Traders report on Friday showed the spec funds continuing to build their net long position. They added 3,727 contracts to the net long in the week ending September 11, taking it to 15,576 contracts.
Market Watch
The September futures contracts are off the board, and the Goldman Roll is done. This coming week will see a typical report schedule. Monday will open with the release of the Export Inspections report, with the Crop Progress report later that afternoon. Wednesday will feature the EIA ethanol production report. The weekly Export Sales report is to be released on Thursday. Friday will feature the monthly USDA Cattle on Feed report. October grain options also expire on Friday. Not to be overlooked, Saturday is also the official start of Autumn.
Visit our Brugler web site at http://www.bruglermarketing.com or call 402-289-2330 for more information on our consulting and advisory services for farm family enterprises and agribusinesses. Sound analysis and advice makes a difference!