Published on:
22:16PM Nov 17, 2017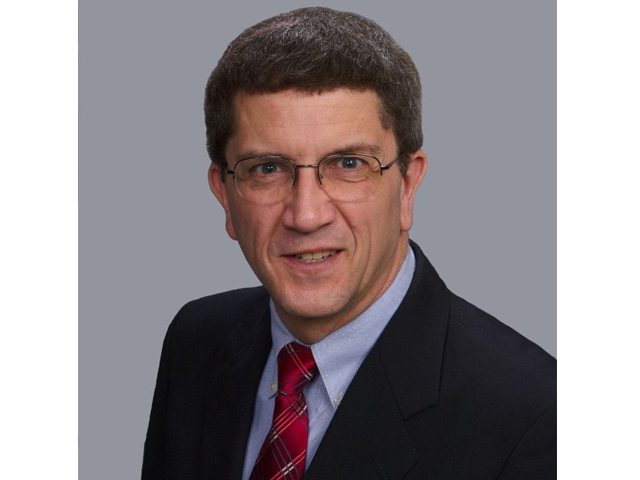 Market Watch with Alan Brugler
November 17, 2017
Rise of the Phoenix
In mythology, a phoenix is a long lived bird that in some variants dies by self-combusting, and then is reborn from the ashes. See Wikipedia for a more complicated discussion. Here the issue is the soybean market, and maybe the corn market. Front month soybean prices have been in an uptrend since June. Each time the bulls appear to have run out of ammunition, the market  arises phoenix-like from the ashes of the most recent sell off. That happened again on Friday. Corn has been bouncing every few days from oversold conditions, but unlike the beans the overall direction has been lower.  New contract lows were posted as recently as Thursday before the market caught fire on Friday. Will the bull be long lived? Well, we are talking a mythical creature here!
Corn futures posted a nice rally on Friday, limiting damage to the weekly charts. Nearby December was down ½ cent for the week. The weekly USDA Export Sales report was slow at 949,500 MT of old carop and only 5,000 MT for 2018/19.  Cumulative export commitments total 20.343 MMT, down 26% from last year's elevated rate. They represent 42% of the full year WASDE forecast. The five year average would be 45%. Ethanol production slowed just a skosh, but the US industry still processes more than 100 million bushels per week (before DDG netback). China officially cancelled the VAT tax on DDGs, but left anti-dumping duties in place against US companies. Vietnam confirmed delivery of several container cargoes of DDGS in the past two weeks after re-opening the market to US imports a few months ago.  The CFTC report on Friday night showed the spec funds holding a new record (since the Disag series began in 2006) net short position of -230,556 contracts as of November 14.
Wheat futures were lower in all three markets this week, with KC HRW down 2.6%. Chicago SRW was off nearly 1% and MPLS spring wheat down 1.9%. Monday's USDA Crop Progress report showed winter wheat 95% planted. The winter wheat crop was 84% emerged, slightly lagging the average, as conditions ratings dropped 3 points to 348 on the Brugler500 Index. The Export Sales report indicated sales of 489,300 MT for the week of 11/9, a drop off from the strong prior week but still better than 2 weeks previous. Export commitments (shipped and to be shipped) total 16.869 MMT. That is 62% of the full year USDA forecast, but would typically be 67% at this date. The Friday Commitment of Traders report showed the big spec funds easing out of some of their short Chicago SRW positions, trimming them 16,509 contracts in the week ending November 14. They were still net short 108,576 contracts at that time.
Soybean futures saw a big double digit rally on Friday. Beans were up 3 ½ cents for the full week. Soy meal was up $3.70/ton or 1.2%, while soy oil lost 1.1% for the week despite tighter than expected NOPA soy oil stocks reported mid-week. US weekly export sales were 1.1 MMT for the week ending November 9. That was down 5% from the previous week. COFCO estimated that total Chinese soybean purchases for the 2017/18 marketing year could hit 100 MMT (3.674 billion bushels), or an average of 70 million bushels per week for the entire year.  With La Nina conditions establishing themselves, traders are getting a little more worried that the recent dryness in Argentina could become a longer lasting phenomenon and eventually impact soybean meal exports. A wetter pattern in Brazil is friendly to yield development there, however. The large reportable managed money crowd cut their net long soybean position roughly in half between Nov 7 and Nov 14, dropping it to 22,550 futures and options.
 

Commodity

 

 

 

Weekly

Weekly

Mon

11/03/17

11/10/17

11/17/17

Change

% Chg

Dec

Corn

3.4825

3.435

3.43

($0.005)

-0.15%

Dec

CBOT Wheat

4.2575

4.315

4.2725

($0.043)

-0.98%

Dec

KCBT Wheat

4.2675

4.3325

4.22

($0.113)

-2.60%

Dec

MGEX Wheat

6.2475

6.475

6.35

($0.125)

-1.93%

Jan

Soybeans

9.8675

9.87

9.905

$0.035

0.35%

Dec

Soy Meal

313.9

314.5

318.2

$3.700

1.18%

Dec

Soybean Oil

34.42

34.81

34.44

($0.370)

-1.06%

Dec

Live Cattle

127.3

120.575

118.85

($1.725)

-1.43%

Jan

Feeder Cattle

161.53

157.18

151.73

($5.450)

-3.47%

Dec

Lean Hogs

65.1

62.475

60.65

($1.825)

-2.92%

Dec

Cotton

68.72

69.05

69.78

$0.730

1.06%

Dec

Oats

2.63

2.72

2.57

($0.150)

-5.51%
Cotton futures saw another week of slight gains, up 0.48%. A substantial weakening of the US dollar during the week helped export potential. Weekly upland cotton export sales for 17/18 hit a marketing year high at 506,700 RB for old crop, even with the stronger dollar (vs. now) seen in the November 2-9 sales period. US cotton export commitments are 67% of the full year WASDE estimate. They would typically only be at 52% of the total by now. This week's AWP (average world price) was updated to 61.37 cents/lb, down .01 from the previous week. The Commitment of Traders report showed the spec funds trimming 2,855 contracts from their net long last week, taking it to 42,028 contracts as of November 14.
---
Are low commodity prices making it tough to make ends to meet? Every penny counts, and that's why we are cutting our prices in half! Right when you need it, you can purchase six months of our top notch advisory service for the price of 3! It's a Harvest 2Fer! Act quickly, as this deal will only last until December 1! Get 40 years of marketing expertise and our global network working for you! Follow this link http://bit.ly/Harvest2Fer to sign up today, or call us at (402) 697-3623 for more information.
---
Live cattle futures fell 1.4% on the week. Feeder cattle futures were down 3.5%, as they were hit by both the declining live cattle and the late week gains in feed ingredients. Cash cattle trade for the week fell $3-4 in most regions to $119-120.50 ($189 in the beef). Wholesale beef prices turned on a dime this week, losing 3.1% in the choice boxes and 3.4% in Select. That widened the Chc/Sel spread to $19.39, just 5 cents wider than it was a week ago.  Weekly beef production was up 2.8% from the previous week, and 0.4% lower than the same week in 2016 due to much lower average carcass weights (Estimated 828# vs. 845 LY).  Year to date beef production is up 3.8% on 5.5% more slaughter.  The Friday afternoon USDA Cattle on Feed report showed the largest number of Cattle on Feed since December 2012 on November 1. That was up 6.25% from year ago, on 10.2% larger placements. October marketings were close to expected at 105.6% of year ago.   Despite the futures weakness, the spec funds reduced their cattle net long by only 202 contracts in the week ending November 7, leaving it at 131,830 contracts.
Lean hog futures posted losses of 2.9% for the week. The CME Lean Hog index lost another $1.97over the past week to $65.97. Weekly pork production was down 0.7% from the previous week and down 2.1% vs. the same week in 2016. Pork production YTD is 2.3% above last year. Weekly slaughter was reported at 2.473 million head, down 0.9% from the previous week and 2.1% below year ago. The pork carcass cutout value was down 96 cents for the week (0.39%). Sell pressure was concentrated in the hams, while pork bellies picked up 14.27% for the week and are up 17.4% over the past two weeks. Bacon is still in demand! Hams are subject to the Mexican export market and domestic processor needs for Christmas. Thanksgiving needs had been bought and cured earlier.  US pork export sales for 2017 during the week of Nov 9 came in at 13,194 MT, 69.4% larger wk/wk but 19.3% behind this week in 2016. Export commitments of pork are now just 4.8% above this time last year.
Market Watch
Traders will begin the week reacting to the Cattle on Feed report. This will be a holiday week, with US markets closed on Thursday for Thanksgiving, but open for trading on both Wednesday and Friday. Friday trading will end early, at 12:15 PM CST. The USDA will release the Export Inspections report on Monday morning, with Crop Progress that afternoon. The weekly EIA report will be Wednesday morning. The monthly Cold Storage report is also slated for a Wednesday release. The weekly USDA Export Sales report will be delayed until Friday because of the holiday. Friday will also mark the expiration of the December grain and oilseed options contracts.
Visit our Brugler web site at http://www.bruglermarketing.com or call 402-289-2330 for more information on our consulting and advisory services for farm family enterprises and agribusinesses. Sound analysis and advice makes a difference!
There is a risk of loss in futures and options trading. Similar risks exist for cash commodity producers. Past performance is not necessarily indicative of future results.
Copyright 2017 Brugler Marketing & Management, LLC.