Published on:
21:19PM Aug 31, 2018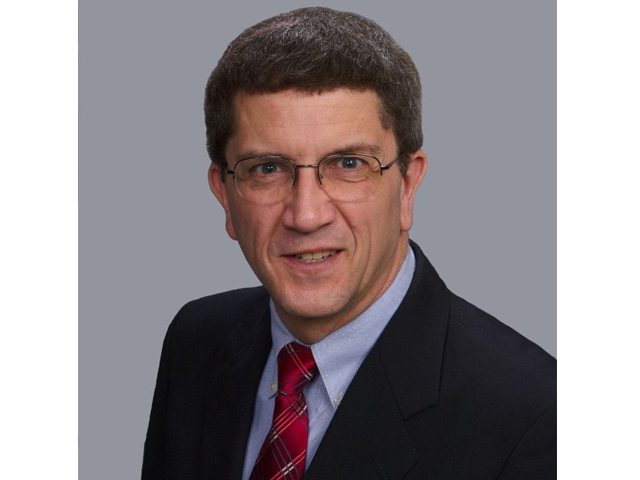 Market Watch with Alan Brugler
August 31, 2018
Seeking Higher Resolution
We keep a TV in the office tuned to either CNBC or Bloomberg TV, as do many trading and brokerage firms. Sometimes you see things there that haven't hit Twitter or the wires yet! DirecTV informed me a couple weeks ago that they wanted to replace my antique analog satellite receiver (circa 2007) with a new HD model at no cost to me. However, the 11 year old Walmart TV is still low def and definitely shows it when hooked to the new HD signal. So we're looking for a cheap HD TV that features brilliant market insights and displays them before anyone else gets them! It seems to me the markets are also seeking higher resolution, on trade issues, on US yields, and on South American planting intentions. My visit to the Farm Progress Show this week showed a lot of gains in resolution on the production side, whether its planting technology, bigger/newer/faster harvesting equipment or drones with expanded capabilities. USDA will try to put higher resolution on the data in their September 12 crop report, but for the moment you have to rely on other information channels! I highly recommend the US Farm Report airing this weekend (see www.agweb.com/usfr).
Corn futures managed a 0.7% gain for the week, thanks entirely to a 10 cent rally on Friday. Most of the week was spent looking at rising yield estimates. Intl FC Stone put their corn number at 177.7 bpa and CWG was even above USDA on Friday at 179.6 bpa. The Crop Progress report indicated that 61% of the US crop was dented as of 8/26 vs. the 42% average. It shows 10% of the crop acres mature, with the normal pace running 5% by late August. Corn conditions were steady in the gd/ex ratings at 68%, while the Brugler500 Index was up 1 point to 373. USDA announced the MFP payments in response to the recent trade wars, issuing a 1 cent/bu on corn and 86 cent/bu payment to sorghum producers on the first 50% of proven 2018 production. This week's Export Sales report showed new crop sales were a bit shy of analysts' range of expectations at 524,987 MT. Friday's CFTC report showed the spec funds, who had diminished their net short position to 14,824 contracts, widening it 42,133 contracts in the week ending August 28. That put them net short 42,133.
Wheat futures were higher in all three markets after a steep decline the previous week. End of month profit taking was the main impetus for the bulls, along with some discussion about possible export limitations from Russia and/or Ukraine down the road.  Nearby MPLS was up 1.9% for the week, with the other two contracts up 0.72 and 0.73%. Weekly export sales during the week ending 8/23 were tallied at 414,785 MT. That was 72.9% larger than last week but was 22.6% shy of the same week last year. USDA showed 77% of the spring wheat harvested as of 8/26, which was well ahead of the 61% average for that date. Initial MFP payment rates to wheat producers are 14 cents/bu on 50% of 2018 proven production, with applications available starting September 4. The Commitment of Traders report shows money managers trimming 9,632 contracts from their net long position in CBT futures for the week ending August 28. They also cut 2,913 contracts from their net KC long position during the reporting week, taking it to 61,460 contracts on that Tuesday.
 

Commodity

 

 

 

Weekly

Weekly

Mon

08/17/18

08/24/18

08/31/18

Change

% Chg

Sep

Corn

$3.6425

$3.4850

$3.5100

$0.025

0.72%

Sep

CBOT Wheat

$5.6050

$5.1475

$5.1850

$0.037

0.73%

Sep

KCBT Wheat

$5.65

$5.19

$5.23

$0.038

0.72%

Sep

MGEX Wheat

$6.085

$5.728

$5.838

$0.110

1.92%

Sep

Soybeans

$8.82

$8.42

$8.33

($0.090)

-1.07%

Sep

Soy Meal

$330.10

$312.70

$303.70

($9.000)

-2.88%

Sep

Soybean Oil

$28.23

$28.15

$28.37

$0.220

0.78%

Oct

Live Cattle

$110.88

$106.70

$108.78

$2.075

1.94%

Sep

Feeder Cattle

$151.83

$147.48

$149.45

$1.975

1.34%

Oct

Lean Hogs

$58.60

$51.78

$50.43

($1.350)

-2.61%

Dec

Cotton

$81.39

$81.63

$82.22

$0.590

0.72%

Sep

Oats

$2.5875

$2.5950

$2.4350

($0.160)

-6.17%
Soybean futures were down 1.07% for the week, cushioned by a double digit rally on Friday. Lack of much progress on trade talks kept bulls on the sidelines even though export sales have been stout to most countries not named China. Brokerage firm Intl FCStone estimated that the average US soybean yield would top 53 bpa, a new all time record. NASS reported that the US soybeans were setting pods in 95% of the crop, as 7% were already dropping leaves (vs. the 4% average pace). Soybean condition ratings were up 1% to 66% gd/ex, as the Brugler500 rose 2 points to 369. MFP payments to soybean producers will total $1.65/bu on 50% of proven 2018 production. China's ASF outbreak could hurt meal demand if enough hogs are lost. Romania and Bulgaria are also fighting outbreaks.  The weekly USDA Export Sales report showed that despite Chinese cancellations new crop sales are still 14.9% larger than the same week last year. The CFTC report showed managed money spec traders net short -53,642 contracts of futures and options on 8/28, which was 13,593 contracts more  bearish than the week prior.
Cotton futures eked out a 0.72% gain this week. NASS showed that 91% of the cotton crop had bolls setting as of Sunday, with 21% of the bolls opening vs. the 18% average. Condition ratings on the Brugler500 index were 10 points higher at 315. The weekly USDA Export Sales report showed 150,635 RB of 18/19 upland cotton sales in the week of 8/23, 34.7% lower than the same week last year. Friday's CFTC Commitment of Traders report showed the spec funds exiting another 2,712 contracts from their net long position last week. That still left them net long 67,938 contracts as of August 28.
Live cattle futures saw August plunge $3 on Friday as it expired, but next man up October gained 1.94% for the week. Feeder cattle futures were up 1.34% after losing 1.2% the previous week and despite higher feed costs. The CME feeder cattle index was $149.98, down 87 cents from the previous week. Cash cattle trade was mostly $107 to $107.50 on Friday, down $2 from the previous week. Wholesale beef prices were lower this week. Choice boxes were down $3.63 this week while Select dropped $2.55. Weekly beef production was up 0.2% from the previous week, and 1.3% larger than the same week a year ago. US beef production YTD is up 3.1% on 2.7% greater slaughter.  Friday afternoon's CFTC Commitment of Traders report showed the large spec funds cutting their net long by 2,661 contracts in the week ending August 28. They were still net long 62,165 contracts.
Lean hog futures lost 2.6% this week. The CME Lean Hog index dropped to $45.85, down $3.65 for the week and still showing no sign of seasonal bottoming. It is still early. October futures are still looking ahead, carrying a $4 premium to current cash. A possible trade deal with Mexico was supportive to the market, but the Canadian negotiations stalled on Friday and put doubt back into demand. The pork carcass cutout value was up $3.03 or 4.7% this week. The pork belly primal sank 8.28% the previous week but rallied 8.85% this week. Pork production YTD has been 3.5% larger than in 2017. Production this week was down 2.4% from last week (when slaughter had surged above 2.5 million head).  Pork Production was still 5.3% larger than the same week in 2017.
Market Watch
The US markets are closed on Monday for the Labor Day holiday. That will delay the usual Monday USDA reports until Tuesday, including the week Export Inspections report and the weekly Crop Progress report in the afternoon. Monday will also feature the first of the month USDA reports including Grain Crushings, Fats & Oils and Cotton Consumption. The weekly EIA report showing ethanol production/stocks will be bumped back to Thursday. The weekly Export Sales report to be released on Friday.
Visit our Brugler web site at http://www.bruglermarketing.com or call 402-289-2330 for more information on our consulting and advisory services for farm family enterprises and agribusinesses. Sound analysis and advice makes a difference!
There is a risk of loss in futures and options trading. Similar risks exist for cash commodity producers. Past performance is not necessarily indicative of future results.
Copyright 2018 Brugler Marketing & Management, LLC.