Published on:
20:27PM Aug 19, 2016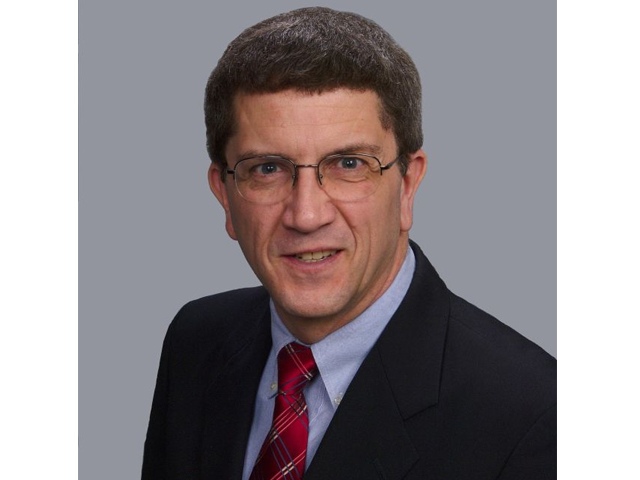 Market Watch with Alan Brugler
August 19, 2016
Sell the Rumor, Buy the Fact
Futures markets exist not just as a play toy for the speculators, but to anticipate future prices risks and allow market participants to pass them on to someone else if that makes economic sense.  One of the first trade axioms I learned back in the wild and wooly 1970's was that you "buy the rumor and sell the fact".  The premise is that futures prices discount news quickly, and by the time all the facts are known, the price is already as high as it is going to get (and the early movers are looking for a sucker to take their position off their hands). While CFTC appears to want to start applying insider trading rules of some sort to commodities, it is extremely difficult in a global market to say that a particular factoid or rumor was definitely material and going to move the market. The trade acts on probability and cashes out on certainty. The reverse of our axiom has played out in grains in August. Market participants sold grains hard ahead of the USDA August 12 crop report, certain that USDA would show record yields. That is exactly what USDA did. Thus, from market logic, it was time to buy the fact. With record yields in the "official" column, the odds tip just slightly toward downward revisions instead of more upward surprises.  Don't underestimate the power of contrary opinion, or the ability of oversold markets to bounce.
Corn futures were higher on the week with the September contract up 12 cents, or 3.59% after finishing Friday with a 2 ¼ cents daily gain. Earlier this week, year-to-date US corn export inspections surpassed the YTD total from a year earlier.  New crop export sales were over a million MMT again this week.  A net 167,448 MT of old crop sales were added to the 15/16 book in this week's report.  Weekly ethanol production was back up to tie the record pace that was set during the week ending July 15.  Ethanol stocks were down week/week, even with the record pace for production (and corn grind).  Crop condition ratings for the national crop were still lofty in this week's report, coming in at 386 on our Brugler500 Index, up one point from last week and 12 points higher than the same week last year.  The Commitment of Traders report published on Friday afternoon showed that as of the Tuesday close, managed money spec accounts were still adding to their short position in corn, with another 24,402 contracts net short for the week.
 

Commodity

 

 

 

Weekly

Weekly

Mon

08/05/16

08/12/16

08/19/16

Change

% Chg

Sep

Corn

$3.243

$3.223

$3.343

$0.120

3.59%

Sep

CBOT Wheat

$4.160

$4.225

$4.270

$0.045

1.05%

Sep

KCBT Wheat

$4.118

$4.163

$4.188

$0.025

0.60%

Sep

MGEX Wheat

$4.950

$5.138

$5.308

$0.170

3.20%

Sep

Soybeans

$9.880

$9.990

$10.270

$0.280

2.73%

Sep

Soy Meal

$334.40

$332.50

$330.00

($2.50)

-0.76%

Sep

Soybean Oil

$30.62

$32.03

$34.14

$2.110

6.18%

Aug

Live Cattle

$117.675

$116.325

$113.550

($2.775)

-2.44%

Aug

Feeder Cattle

$149.65

$149.08

$146.08

($3.00)

-2.05%

Oct

Lean Hogs

$58.300

$60.000

$61.925

$1.925

3.11%

Dec

Cotton

76.74

70.65

68.03

(2.620)

-3.85%

Sep

Oats

$1.788

$1.670

$1.698

$0.028

1.62%
Soybean futures were higher on the week with September gaining 28 cents despite steady crop condition ratings published on Monday. The Brugler500 Index has this year's crop rated 17 points better than last year's crop was during the same week of the year. Demand is the story. September bean oil was up another $2.11 or 6.18% this week, posting solid gains on much smaller than expected bean oil stocks in the NOPA report.  Sep bean meal was down $2.50 on the week after a $4.40 daily loss on Friday. Weekly export sales for soybeans were about 1.775 MMT. Unknown destinations was shown with a 494,700 MT reduction for old crop, but China and several other countries were still active purchasers of old crop beans with only a few weeks left in the marketing year. Soybean meal bookings exceeded published expectations from the trade with a combined old/new crop figure of 313,200 MT. Spec funds dropped 11,095 contracts from their CFTC net long in soybeans in the week ending August 16. That took them to 101,900 contracts net long for combined futures and options.
Wheat prices were higher in all three major classes again this week.  MPLS futures continued to lead the rally with the September contract up 3.2%.  Chicago futures were just over 1% higher, and KC added a little more than half a percent from last Friday. The spread between front month MPLS and front month CBT futures stretched out to more than a dollar this week; the widest it has been since September of 2014. USDA's wheat outlook report showed new record national average yields this year for these four classes: HRW(49bpa), SRW(47.5bpa), HRS(67.6bpa) and Durum(44.1bpa).  Weekly export sales were mid-range of expectations at 489,500 MT.  Shipments were a new high for this marketing year at 717,900 MT. Weekly data from the COT report showed spec funds reducing their net short positions in both KC and Chicago futures. They were still net short 105,738 contracts in Chicago as of 8/16, i.e. 529 million bushels!
December cotton lost another 3.85% from last Friday, following an 8.6% drop the previous week.  The US Dollar Index was down more than 1000 points on the week, but the cotton market was focused on other factors besides the theoretical advantage for US exports with a lower USD. Weekly export sales of upland cotton through August 11 were 218,200 RB including 13,200 RB booked by Malaysian importers for the 2017/18 crop.  Pima sales were 18,700 RB.  US weekly export salwere. The updated AWP dropped more than four points to 60.23 but that is still well above the national base quality loan rate of 52.00. The managed money spec longs were trimming their CFTC net position by -11968 contracts in the last week, but were still long 66,977 contracts as of August 16.
Cattle futures were down 2.4% for the week as traders added shorts in anticipation of a bearish Cattle on Feed report. Feeder futures were down 2.05% for  the week.  US weekly beef export sales slowed to 14,100 MT, with South Korea the main buyer.  Weekly US beef production was an estimated 492.1 million pounds, up 3.8% from last week and 7.9% larger than the same week in 2015. Beef production YTD is now up 4.5%, while export sales are up only marginally. That puts all the heat on the domestic consumer to absorb the beef. On Friday afternoon, USDA reported that Cattle on Feed August 1 were up 1.63% from year ago.  July placements were 101.6% of year ago, while July marketings wee 99.3% of July 2015.
Lean hog futures have posted back to back weekly gains, with prices up 3.1% this week on top of a 2.83% in the October contact the previous week. The weighted average carcass cutout price was down $0.20 from Friday to Friday. That was a 0.27% drop in the product value week/week. Ribs and hams propped up values, while bellies and loins were under pressure. The CME Lean Hog Index was $67.32 on Friday, down 88 cents from the previous Friday. USDA pork export sales during the week ending August 4 totaled 15,300 MT. That was down from 15,300 MT reported the previous week. China did buy 900 MT after being on the sidelines for a number of weeks.  Weekly USDA reported pork production was up 2.2% from the previous week and up 2.1% from the same week in 2015.  Pork production YTD is down 0.2% on a modest 0.3% increase in slaughter.  Yes, average carcass weights are still running below year ago.
Market Watch
The grain trade start a typical week with Export Inspections and Crop Progress reports on Monday.  The monthly Cold Storage report is also scheduled for release on Monday after the markets close. The corn market will be watching the weekly EIA report on Wednesday to see if the record pace of ethanol production continues.  Thursday morning will feature the weekly export sales report, and August feeder cattle expire with the Thursday close.  September grain  options expire on Friday.
Visit our Brugler web site at http://www.bruglermarketing.com or call 402-289-2330 for more information on our consulting and advisory services for farm family enterprises and agribusinesses.Clients can also get one touch access to our cash market and hedging recommendations via our mobile web site.  You will be taken to the mobile home page automatically if you visit our web site with the mobile device. Three times daily fundamental news from Brugler is available on the free side of the mobile site.
There is a risk of loss in futures and options trading. Past performance is not necessarily indicative of future results.  Copyright 2016 Brugler Marketing & Management, LLC