Published on:
20:47PM Jul 14, 2017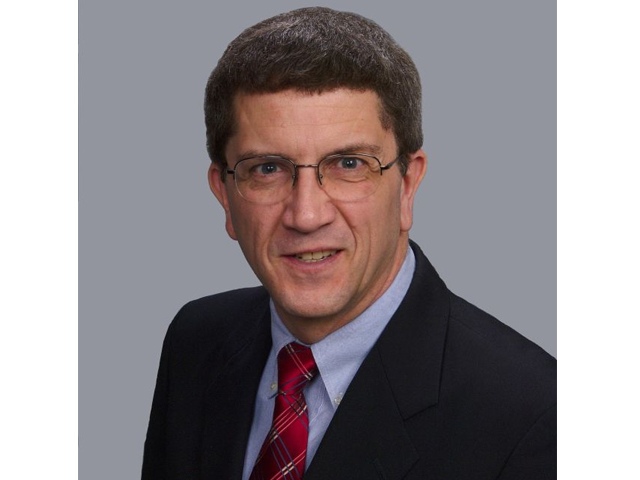 Market Watch with Alan Brugler
July 14, 2017
Selling the Fact
I often use a list of Trader's Axioms in my speeches, those little mnemonics that help you keep perspective when the market is doing its thing. Last week we talked about "sell the rumor, buy the fact". It's mirror image cousin is "Buy the rumor, sell the fact".  We did such a good job of buying the fact after the June 30 crop reports that the grain markets were technically overbought coming into the July 12 WASDE estimates. That left the door wide open for "sell the fact" and prices took a major tumble on Wednesday and Thursday.
Want to learn more about the Axioms?  Attend one of our Brugler Marketing Summer Seminars. Check out the Dayton and Omaha links on our home page at www.bruglermarketing.com. Today is the deadline for early registration discounts for Dayton. The Omaha early registration deadline is July 24.
Corn futures lost 4.1% this week, erasing two weeks of advances despite a 7 cent per bushel come back on Friday. The most negative input was the WASDE report on Wednesday, with USDA analysts raising old crop ending stocks by 75 million bushels and cutting feed use by the same. That grain flowed to new crop, where production was also increased due to the larger acreage found in the June 30 report. New crop ending stocks were hiked to 2.325 billion bushels.  That is probably overstated, as the WASDE folks had to leave average yield at 170.7 bpa until they get the NASS August 1 survey results. Most trade guesses are between 165 and 168 bpa.  USDA also put the cash average price midpoint for 2017/18 at $3.30, which is 5 cents BELOW this year despite 80 cent higher wheat and 3 million fewer corn acres. Silking progress is still running behind because of replant activity, but will likely see a big jump in Monday's report based on what we are seeing in the WCB. The Friday night Commitment of Traders report revealed the spec fund shorts had flipped to net long 100,964 contracts by Tuesday night. That was a weekly swing of 147,679 to the bull side, just in time to be hammered by the post-report sell off.
Wheat continued to decelerate this week, with Chicago down 7.1%, KC HRW down 5.4% and bull leader MPLS spring wheat down 1.14%.  On Wednesday, USDA trimmed All Wheat production by 64 mbu from the previous estimate, in line with trade expectations. However, world ending stocks projections continued to set new record highs when a pullback had been expected. The US new crop ending stocks figure was also larger than the trade expected at 938 million bushels, though still down 246 mbu from the year just completed. Crop condition ratings saw further deterioration in the MPLS spring wheat but the price was unfazed. The reportable non-commercials (i.e. spec funds) did add another 779 contracts to their short column in the MPLS spring wheat contract, to 1,395, but as a group the specs were still net long 11,158 contracts in MPLS on July 11.  The funds added another 26,682 contracts to their new found net long in Chicago SRW ahead of the crop reports. They held a record large net long of 73,111 contracts in KC HRW. The risk managers must no longer be nervous about liquidity in that KC contract.
Soybean futures were down a modest 1.2% this week after gaining 5.7% the previous week. August  meal dropped 2.1% while soy oil rebounded 1.2%. Soybean conditions during the week of July 9 dropped 2% g/e to 64%, as the Brugler500 index is now at 358. A third of the US crop was blooming as of last Sunday. On Wednesday, the WASDE folks did pretty much what was expected, trimming old crop stocks to 410 million bushels and cutting back new crop to 460 million from 495 million. USDA recognized stronger than expected US exports in June and July with a 50 mbu hike in what they expect to be out of the country by August 31. Expected world stocks/use ratios are still way too comfortable, and reliant on USDA's assumed lower South American production in 2018. Spec traders in soybean futures and options reported a record net short CFTC position on June 27 of 118,683 contracts.  They had flipped to net long 19,.048 contracts by July 11!  The short covering and new buying fueled the rally, but also left them vulnerable to the 40 cent decline on Thursday.   
 

Commodity

 
 
 

Weekly

Weekly

Mon

06/30/17

07/07/17

07/14/17

Change

% Chg

Sep

Corn

3.81

3.925

3.7625

($0.163)

-4.14%

Sep

CBOT Wheat

5.26

5.5

5.1075

($0.393)

-7.14%

Sep

KCBT Wheat

5.295

5.43

5.135

($0.295)

-5.43%

Srp

MGEX Wheat

7.7175

7.6675

7.58

($0.088)

-1.14%

Aug

Soybeans

947

10.01

9.89

($0.120)

-1.20%

Aug

Soy Meal

306.2

330.7

323.7

($7.000)

-2.12%

Aug

Soybean Oil

33.04

32.85

33.24

$0.390

1.19%

Aug

Live Cattle

116.3

114.775

117.8

$3.025

2.64%

Aug

Feeder Cattle

147.93

145.03

154.28

$9.250

6.38%

Jul

Lean Hogs

90.625

91.725

92.6

$0.875

0.95%

Oct

Cotton

70.36

69.75

67.18

($2.570)

-3.68%

Jul

Oats

2.8475

2.8275

2.87

$0.043

1.50%
Cotton futures were down 3.7% for the week in the erratically traded front month October contract. USDA hiked projected world cotton ending stocks, which did not sit well with the traders. US ending stocks were reduced 200,000 bales from last month but are still seen at a comfortable 5.3 million by July 2018. The 2017 US cotton crop was 61% squared as of Sunday, with 19% of the crop setting bolls, ahead of the average maturity and last year. Crop Conditions improved, taking good/ex ratings to 61% g/e. The Brugler500 is now at 359 points, up 8 from last week.  Weekly cotton export sales were the slowest of the marketing yeat at 13,000 upland bales. The old cotton marketing year ends July 31. Anything not shipped by then will be rolled over as a 2017/18 commitment. The 2017/18 sales were better at 162,600 RB, but also slower than in recent weeks. The Commitment of Traders report indicated that the spec funds trimmed their net long position for the 8th week in a row to 22,510 contracts in cotton futures and options.
Live cattle futures were up 2.6% this week, aided by a limit up day. Feeder cattle futures shot up 6.4% in a perfect storm of higher finished cattle prices and sharply lower feed costs. The cash cattle market ignored the sharply declining beef market, with cash trading $119-120. Ready numbers are rising, but we've pulled so many cattle ahead that finish is still lacking. Wholesale beef prices were sharply lower this week. Choice boxed beef dropped $9.49/cwt for the week (-4.3%), with Select down $7.09/cwt from the previous Friday for a 3.5% loss. Weekly beef production was up 17.1 % from the holiday week, but also up 4.4% from the same week in 2016. Year to date beef production is up 4.1% on 5.9% more slaughter. Friday's Commitments of Traders report showed managed money at their lowest reported net long position since March 21 at 114,911 contracts in live cattle futures and options. That was down 3,862 contracts from the previous week.
Lean hog futures saw July continue to rally in step with the CME Index, picking up 1.2% as it tried to shrink the basis gap ahead of contract expiration. The CME Lean Hog index rose to $92.84, up 44 cents from the previous week. July futures settled at $92.60. Weekly pork production was down 18.6% from the July 4 holiday week, and 3.0% larger than the same week in 2016. Pork production YTD is 2.2% larger than last year. Weekly slaughter @ 2.202 million head was 3.8% larger than the same July 4 holiday week in 2016. The USDA pork carcass value was down $.48 for the week, a 0.46% decline. The pork belly primal retreated from its record high, but the weak spot was the ribs with their 10.4% week over week decline. CFTC showed the spec fund longs adding 6,578 contracts to their net long position, taking it to 84,189 contracts in lean hogs futures and options as of July 11.  That is their largest net long since the PED days of 2013.
Market Watch
We have a typical July schedule this week. The USDA Export Inspections report will be out on Monday, along with weekly Crop Progress. We will also see the monthly NOPA crush figures on Monday, and the expiration of the July hog futures contract. The weekly EIA ethanol report will be on Wednesday. The USDA Export Sales report will be out on Thursday. The main monthly USDA reports will be the Cattle Inventory and Cattle on Feed reports on Friday afternoon. August grain options will also expire on July 21.
Visit our Brugler web site at http://www.bruglermarketing.com or call 402-289-2330 for more information on our consulting and advisory services for farm family enterprises and agribusinesses. Sound analysis and advice makes a difference!
There is a risk of loss in futures and options trading. Past performance is not necessarily indicative of future results. 
Copyright 2017 Brugler Marketing & Management, LLC