Published on:
21:04PM Sep 29, 2017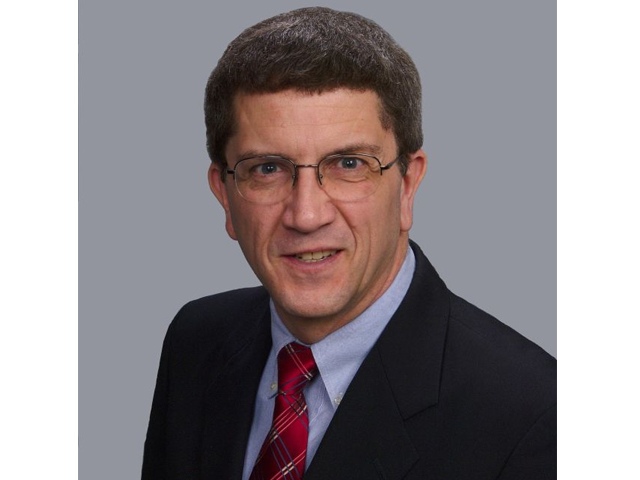 Market Watch with Alan Brugler
September 29, 2017
Shocks and Stalks
We had another quarterly USDA Grain Stocks report today, along with the annual Small Grains production report.  These quarterly stocks reports have a reputation for surprising the markets, and this one was no exception. USDA found that there were only 301 million bushels of old crop soybeans sitting around the country on September 1. That was 38 million bushels below the average trade guess and the biggest miss in at least 13 years (2014 was 37 million bushels below the trade because nobody thought USDA would go sub-100). Because that would make the residual use estimate less than believable, USDA trimmed the 2016 crop estimate by 10.6 million bushels. At one point futures were up 15 cents before we remembered that the 2017/18 carryout is still expected to be over 400 million. On the stalks side, USDA also found fewer bushels. They will get final ethanol and export numbers next week, but if those don't explain it there is good 'ol residual use.
Corn futures were up 0.5% on the week. Condition ratings for corn saw the Brugler500 index up 1 to 358 points as 1% moved from good to excellent. The national corn harvest continued its slow start, as the national average was at 11% complete as of last Sunday, vs. the average pace of 17%. Weekly export sales for the week of 9/21 fell to a disappointing 320,242 MT. On Friday, the USDA indicated that September 1 US corn stocks were at 2.295 bbu. That was well below most expectations (and got us higher for the week) but still an increase of 558 mbu over last year. Managed money was shown to lower their net short position by just 1,164 contracts last week in corn futures and options. Friday's Commitment of Traders indicated a fund net position of -133,442 contracts as of September 26.
Wheat futures were lower in all exchanges on the week, as CBT wheat was down just 0.28%. MPLS wheat futures were 1.73% lower, as KC fell 1.67%. Most of the losses came on Friday. Monday's Crop Progress report showed winter wheat planting at 24% complete, behind the average of 28%. New crop export sales for the week ending September 21 picked up this week at 435,599 MT. The USDA reported all wheat stocks on September 1 at 2.253 bbu, vs. last year's 2.545 bbu on that same date. That was up 50 mbu from the average estimate on a combination of slightly higher production and likely smaller feed use. The Small Grains report presented the trade with larger than expected production. All wheat was at 1.741 bbu, which was up just 2 mbu from August, but the trade was expecting 1.724 bbu. Winter wheat production was reported down 18 mbu at 1.269 bbu. Spring wheat saw an increase of nearly 14 mbu to 416.2 mbu when the trade had been looking for a decrease. In KC wheat futures and options, spec funds lowered their CFTC net long position by just 997 contracts to 11,418 contracts as of 9/26. In Chicago wheat futures and options, they decreased their net short position another 14,869 contracts to -66,699 as of last Tuesday.
 

Commodity

 

 

 

Weekly

Weekly

Mon

09/15/17

09/22/17

09/29/17

Change

% Chg

Dec

Corn

3.5475

3.535

3.5525

$0.018

0.50%

Dec

CBOT Wheat

4.49

4.495

4.4825

($0.013)

-0.28%

Dec

KCBT Wheat

4.46

4.5025

4.4275

($0.075)

-1.67%

Dec

MGEX Wheat

6.215

6.3475

6.2375

($0.110)

-1.73%

Nov

Soybeans

9.6875

9.8425

9.6825

($0.160)

-1.63%

Oct

Soy Meal

308

315

311.5

($3.500)

-1.11%

Oct

Soybean Oil

34.56

33.99

32.57

($1.420)

-4.18%

Oct

Live Cattle

107.75

111.575

109.1

($2.475)

-2.22%

Sep

Feeder Cattle

150.65

156.10

152.23

($3.875)

-2.48%

Oct

Lean Hogs

60.975

55.7

55.4

($0.300)

-0.54%

Oct

Cotton

70.13

69.09

69.08

($0.010)

-0.01%

Dec

Oats

2.36

2.48

2.5125

$0.033

1.31%
Soybean futures fell 1.63% from Friday to Friday, despite a gain of 8 3/4 cents to end the week. Soy meal was also down 1.11%, with soybean oil putting a drag on the market, down 4.18% on the week. Monday's Crop Progress report showed soybean conditions 1 point higher on the Brugler500 index to 356. They were still above the long term average of 349 for that week, but lagging last year's 383. A total of 2.983 MMT for 17/18 and 120,000 MT for 18/19 in export sales were announced by the USDA on Thursday, as they are slowly catching up with last year. Soybeans stocks for September 1 were reported at 301.33 mbu on Friday. That is 104 mbu larger than last year, but much lower than most pre-report expectations. USDA cut 16/17 production by 10.6 mbu. to explain part of the shortfall, with yield reductions in IA and MN.  The CFTC Commitment of Traders report showed money managers adding to their net long position in soybean futures and options by 14,573 contracts. Their net position on Tuesday was reported at 28,320 contracts.
Cotton futures were down just 1 point since last Friday, as the October contract was lightly traded this week. This week's Crop progress report showed all cotton ratings 1 point lower on the Brugler500 index to 357. The USDA also estimated the cotton harvest well ahead of the average at 14% complete, compared to the average of 9%. The Texas cotton harvest led the way at 21% complete as of last Sunday. The USDA Ginnings report showed 788,550 running bales processed so far in the US, up from 678,850 a year ago. All were in AZ or TX. The weekly COT report had spec traders backing off their net long position by another 6,173 contracts in Cotton futures and options. Their net position as of Tuesday was at 63,339 contracts.
Live cattle futures dropped 2.22% on the week.  Feeder cattle futures fell 2.48%, losing most of the previous week's gains. They had a tough time gaining back the ground lost following last Friday's Cattle on feed report. That report showed placements 3.64% larger than last year. Cash trade was close to the previous week, as live sales of $108 were reported, with dressed at $172. Wholesale beef prices were mixed on the week. Choice boxed beef was up $5.02 per hundred pounds ( 2.6%).  Select was down 23 cents or 0.1%, as the Ch/Se spread widened to $8.12. Weekly beef production was up 2.1% from the previous week, and 3.6% larger than the same week in 2016.  Year to date beef production is up 4.3% on 5.9% more slaughter. Spec traders added another 5,706 contracts to their net long position in live cattle futures and options. That position was at 92,358 contracts on Tuesday.
Lean hog futures slowed their decline on Friday, as they lost just 30 cents on the week. The CME Lean Hog index dropped to $55.54, down $4.58 for the week and down $17.98 in four weeks. Weekly pork production was up 1.7% from the previous week and 3.4% larger than the same week in 2016. Pork production YTD is 2.4% above than last year. Weekly slaughter @ 2.534 million head was 3.3% larger than the same week in 2016 (includes Saturday estimate). The USDA pork carcass value was up 0.87% this week after several weeks of lower values. The Export sales report showed a marketing year high for 2017 pork export sales at 36,658 MT on Thursday. The USDA quarterly Hogs & Pigs report showed most major numbers matching expectations, as Sep 1 inventory was at 73.549 million head ( 2.5% yr/yr). Hogs kept for breeding were up 1.2% at 6.087 million head, with kept for marketing 2.6% larger at 67.462 million head. The average litter size grew to 10.65 pig per litter, as the June-Aug pig crop was up 2.22% at 33.048 million head.
Market Watch
Next week will be a fairly normal schedule, with a couple other monthly reports thrown in. The Export Inspections and Crop Progress reports will be out on Monday per usual. In addition, Monday will show the monthly Grain Crushing and Fats and Oils reports for the month of August. The weekly EIA report is scheduled for Wednesday, with USDA weekly Export Sales to follow on Thursday morning.  The US trade balance for the month of August will be out on Thursday, with the USDA calculating amounts on Friday. This would give us an idea of the full year exports for corn and soybeans.
Visit our Brugler web site at http://www.bruglermarketing.com or call 402-289-2330 for more information on our consulting and advisory services for farm family enterprises and agribusinesses. Sound analysis and advice makes a difference!
There is a risk of loss in futures and options trading. Past performance is not necessarily indicative of future results. 
Copyright 2017 Brugler Marketing & Management, LLC