Published on:
22:17PM Dec 21, 2018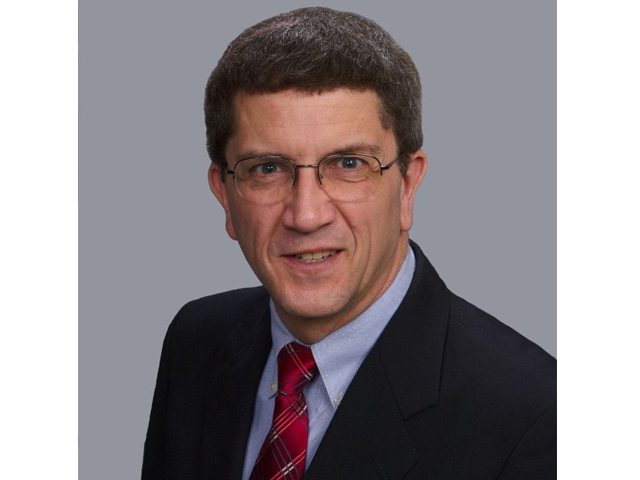 Market Watch with Alan Brugler
Dec 21, 2018
Shutting Down
There is a certain amount of shut down activity in commodity markets in late December every year. Fund managers are taking extended holiday vacation time, or squaring the books and adjusting holdings. There are two half days and one holiday between now and December 31, reducing liquidity. This year, it seems there is more shutting down than usual. Congress and the President were seriously in danger of shutting down a chunk of the federal government as this column hit the filing deadline. Some hedge funds were shutting down because they lost too much money for the year to justify their premiums. That made the stock market look like IT was shutting down, with some serious liquidation pressure. Even the Fed was in on the action, still trying to shut down inflation with another quarter point rate hike.  Of course, in the latter case they are also trying to create elbow room in case the stock market fears about a recession come to fruition and the Fed needs to ease rates.
Corn futures dropped 1.62% on the week in the March futures, giving back most of the week prior's gains. The weekly Export Sales report from USDA showed old crop corn bookings in the range of estimates at 1.974 MMT in the week of 12/13. That was the largest reported weekly sale total this MY and 26.7% above the same week last year. A large majority of the sales went to Mexico at 1.339 MMT, with Japan buying 391,200 MT. US commitments are now 48% of the full year WASDE forecast, trailing the 51% average for this date. The CFTC Commitment of Traders report showed the large spec funds adding 29,560 contracts to their net long position, taking it to 128,177 contracts as of December 18.
Wheat futures fell sharply in each of the three markets this week. Chicago SRW was down 3.02% on the week, with KC HRW 2.99% lower as well. MPLS spring wheat led the bears with a 3.9% drop since last Friday. Weekly export sales were a 17-week low @ 313,580 MT. That was just 41.6% of last week's reported total and 60.6% lower than this week last year. Egypt bought 120,000 MT from Ukraine and Romania in a tender, with Russian offerings not competitive this time. On Friday, Russia increased expected wheat exports to 37 MMT and indicated no current constraints. The CFTC Commitment of Traders report showed the large spec funds buying 16,777 contracts net for the week ending December 18, shrinking their net short position in Chicago SRW to 5,625 contracts.
Soybean futures posted losses of 1.75% on the week, despite several reported large export sales. Soybean meal was down 0.55% with soybean oil 2.11% lower. The USDA Export Sales report revealed bookings above trade estimates at 2.836 MMT (104 million bushels). That was a MY high and the largest weekly sales total since September 2017, as well as 62.7% above the same week last year. China purchased 1.561 MMT of that total, with Mexico buying an additional 324,300 MT. New crop sales totaled 127,800 MT. China bought additional cargos reported under the daily USDA system. Those will be included in next week's weekly report. The CFTC Commitment of Traders report showed the large spec funds buying 11,418 contracts net in the week ending December 18, flipping their net short position in soybeans to a small net long of 350 contracts.
 

Commodity

 

 

 

Weekly

Weekly

Mon

12/07/18

12/14/18

12/21/18

Change

% Chg

Mar

Corn

$3.7400

$3.8475

$3.7850

($0.063)

-1.62%

Mar

CBOT Wheat

$5.3125

$5.3000

$5.1400

($0.160)

-3.02%

Mar

KCBT Wheat

$5.12

$5.18

$5.03

($0.155)

-2.99%

Mar

MGEX Wheat

$5.815

$5.840

$5.613

($0.228)

-3.90%

Jan

Soybeans

$9.17

$9.01

$8.85

($0.158)

-1.75%

Jan

Soy Meal

$310.00

$307.30

$305.60

($1.700)

-0.55%

Jan

Soybean Oil

$28.74

$28.49

$27.89

($0.600)

-2.11%

Dec

Live Cattle

$117.90

$119.58

$120.88

$1.300

1.09%

Jan

Feeder Cattle

$144.38

$147.58

$147.35

($0.225)

-0.15%

Feb

Lean Hogs

$67.88

$65.50

$61.13

($4.375)

-6.68%

Mar

Cotton

$80.23

$79.60

$73.18

($6.420)

-8.07%

Mar

Oats

$2.8800

$2.8750

$2.7725

($0.103)

-3.57%
Cotton futures had the rug pulled out from beneath them, down 8.07% on the week with 4.6% of that in the last two days. The weekly Export sales report showed US exporters of upland cotton booking 142,349 RB in the week of 12/13. That was much better than the previous week but still 57.4% below the same week last year. China still wasn't buying, with a net reduction of 2,036 RB. The CFTC Commitment of Traders report on Friday afternoon showed the large spec funds reducing their net long position by 4,084 contracts last week, taking it to 34,103 contracts as of December 18.
Live cattle futures were the only one of the covered commodities that were in the green this week, up 1.09%. Feeder cattle futures were down just 0.15%. The CME feeder cattle index was $145.89, down $1.01 for the week. Wholesale beef prices were higher this week. Choice boxes were up 1.5%, while Select 600-900# carcass value was up 2.1%. The Choice/Select spread has narrowed $7.24/cwt in two weeks. Weekly beef production was up 0.7% from the previous week and 7.1% larger than the same week a year ago. US beef production YTD is up 2.7% over last year on 2.6% larger slaughter. The Thursday USDA Cattle on Feed report showed larger than expected November placements at 95.1% of year ago. That left the December 1 On Feed a little larger than the trade average guess at 101.94% of last year. The Friday Cold Storage report showed 514.72 million pounds in beef stocks at the end of November. That was slightly lower than October, but 6.09% above last year.  The CFTC Commitment of Traders report showed the large spec funds adding 10,426 contracts to their net long cattle position, taking it to 85,950 contracts as of December 18.
Lean hog futures fell a steep 6.68% this week.  The February futures contract had been at a big premium to recently expired December and also to cash. It is giving up some of that premium. The CME Lean Hog index was at $54.65, down 71 cents from the previous week. The pork carcass cutout value was down $0.48 or 0.7% during the past week. The ham primal had the biggest selling pressure for a second week, as processors and many retailers are done buying Christmas needs. Pork production this week shot up 4.9% from last week and was 10.8% larger than the same week a year ago. Pork production for the year has been 2.8% larger than in 2017. Estimated weekly slaughter is 2.737 million head. That would be 4.8% more than the same week a year ago. The USDA Hogs and Pigs report showed market hog inventory 1.9% larger than December 2017, with overall hog inventory up 1.9%. Expansion is still underway. Frozen pork stocks on November 30 were 507.557 million pounds. That was down 11.09% from October but 1.04% larger than a year ago. The CFTC Commitment of Traders report showed the large spec funds trimming 5,457 contracts from their net long position during the reporting week, taking it down to 30,349 contracts as of December 18.
Market Watch
Most USDA agencies will be closed for both Monday and Tuesday. CME will close early on Monday and will not trade on Christmas day. Wednesday will show a normal schedule for the CME, with the EIA and some USDA data delayed until Thursday morning, assuming no shut down. If the government is open, USDA will release the Export Sales report a day late on Friday. CFTC Commitment of Traders data will also be released on Friday assuming normal government operations, with data as of Monday's close. December live cattle futures expire on the 31st.
CHECK OUT OUR NEW RESPONSIVE WEB DESIGN at http://www.bruglermarketing.com or call 402-289-2330 for more information on our consulting and advisory services for farm family enterprises and agribusinesses. Sound analysis and seasoned advice makes a difference to your bank account!
There is a risk of loss in futures and options trading. Similar risks exist for cash commodity producers. Past performance is not necessarily indicative of future results.
Copyright 2018 Brugler Marketing & Management, LLC.