Published on:
22:46PM Feb 22, 2019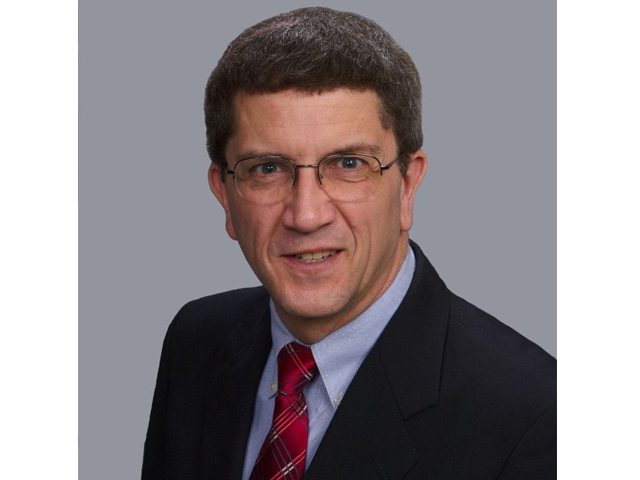 Market Watch with Alan Brugler
February 22, 2019
Signs of Movement
The winter doldrums may be coming to an end. The MLB baseball players are back in spring training, and the ag markets are tuning up for another exciting growing season. While the net changes for the week weren't all that large other than in hogs, there were some larger daily moves than we've seen for a while. Wheat broke out of the bottom of a trading range with a vengeance, trying to attract some export interest with three sharp down days. Many of these markets have either been in consolidations (triangles, uptrend lines) or regression channels that are getting long in the tooth.
Corn futures managed to regain another ½ cent per bushel out of the 4 cents they lost two weeks earlier. Corn export sales data for the six weeks from Jan 4 to Feb 14 were released as one lump sum on Friday, at 6.056 MMT or 238 million bushels. US export sales commitments total 62% of the full year export forecast. They would typically be 69% by now.  Accumulated exports since September 1 are 50% larger than year ago. However, unshipped sales on the books are now 36% smaller than last year at this time. Per the CFTC reports, the large spec funds added 8,109 contracts to their net long in the week ending Feb 5. That gave them a modest net long of 14,370 contracts for futures and options combined following a big liquidation in the last full week of January.
 

Commodity

 

 

 

Weekly

Weekly

Mon

02/08/19

02/15/19

02/22/19

Change

% Chg

Mar

Corn

$3.7425

$3.7475

$3.7525

$0.005

0.13%

Mar

CBOT Wheat

$5.1725

$5.0425

$4.8675

($0.175)

-3.47%

Mar

KCBT Wheat

$4.94

$4.77

$4.59

($0.180)

-3.78%

Mar

MGEX Wheat

$5.685

$5.730

$5.668

($0.063)

-1.09%

Mar

Soybeans

$9.15

$9.08

$9.10

$0.027

0.30%

Mar

Soy Meal

$306.10

$306.50

$305.60

($0.900)

-0.29%

Mar

Soybean Oil

$30.87

$29.95

$30.51

$0.560

1.87%

Feb

Live Cattle

$127.38

$126.63

$128.68

$2.050

1.62%

Mar

Feeder Cattle

$144.10

$142.60

$142.90

$0.300

0.21%

Apr

Lean Hogs

$58.43

$59.53

$55.45

($4.075)

-6.85%

Mar

Cotton

$72.55

$70.22

$71.84

$1.620

2.31%

Mar

Oats

$2.8425

$2.7575

$2.7100

($0.047)

-1.72%
Wheat futures rallied on Thursday and Friday, but not enough to erase substantial declines early in the week. Nearby Chicago March was down 3.5% for the week and KC dropped 3.8%. Minneapolis was the strongest late in the week and slipped only 1.1% for the full week as traders are looking at cold and wet forecasts into mid-March and wondering when spring field work will be possible. The MATIF futures in Paris were still under pressure. USDA's weekly export sales data is back to current reporting, and the catch-up data dump showed more sales than expected over the last 6 weeks at 3.575 MMT. Sales commitments are 79% of the full year forecast for 1 billion bushels. They would typically be 92% by now. At the Outlook Forum on Friday, USDA's preliminary projection for 2020 ending stocks was 944 million bushels, with a cash average price 5 cents above this year at $5.20.
Soybean futures were up 2 3/4 cents per bushel for the week. Soybean meal was down 0.3% from Friday to Friday. Soy oil rose 1.9% after dropping nearly 3% the previous week. Friday's USDA Fats & Oils report showed record December soybean crush of 183.55 bushels. Crude bean oil stocks were above both last month and year ago. The weekly Export Sales report for the six weeks ending February 14 showed 6.532 MMT sold in 6 weeks, a smaller than expected figure. Most of that was previously announced business to China. On the plus side, it beat year ago sales for those weeks. The USDA interagency committee at the Outlook Forum estimated that soybean stocks in August 2020 would still be stuck at 845 million bushels. They projected a cash price 20 cents higher than this year at $8.80 (but with no MFP expected).  The Commitment of Traders report for the week ending Feb 5 showed the spec funds buy 7,186 contracts net on the week, flipping from net short to a small net long of 5,989 contracts.
Cotton futures rose 2.3% this week, with the gain almost entirely on Thursday. The 6 week cumulative Export Sales report was 977,144 running bales (RB). That's an average of 162,857 per week and thus slower than the reports at the end of December. The CFTC reports are still not up to current date, but the one released on Friday showed data through February 5 and indicated that the large spec funds were net short 6,662 contracts and had pared it 4,750 contracts in a week.  
Live cattle futures were up $2.05 this week in nearby Feb futures, expecting higher cash cattle trade. Bids had reached $126 on Friday afternoon but were being passed. Feeder cattle futures were up 30 cents or 0.21% for the week. The CME feeder cattle index was $141.11, down 2 cents for the week. Wholesale beef prices were higher this week, with choice boxes up $2.54 or 1.2% while Select 600-900# carcass values were up $1.36/cwt or 0.6%. The weekly beef production was down 3.6% from the previous week but 0.6% larger than the same week in 2018. Beef production YTD is down 1.5% on 0.7% smaller slaughter.  That indicates carcass weights are still running on the light side.  Friday's Cattle on Feed report showed the Jan 1 On Feed total up 1.75% from year ago. December placements were a little larger than expected at 98.22% of last year, with December marketings at 99.37%.
Lean hog futures plunged more than $4 for the week in the April contract, losing 6.85% of their value despite a nearly limit up day on Thursday. Data showed further declines in the size of the Chinese hog herd. The CME Lean Hog index was $54.06 on Friday down $1.18 from the previous week as the basis firmed dramatically. The pork carcass cutout value lost another $4.02 per cwt this week, or 6.4%. It is already cheaper than any year since the PED outbreak, but seems to be following the seasonal lower. The picnic and pork belly primals took turns as the weak link. Pork production this week was up less than 0.1% from the previous week but 5.0% larger than the same week in 2018. Pork production for the year to date is up 2.6% from last year on 2.3% more slaughter.  Commitment of Traders data released Friday showed the large spec funds flipping from net long to net short in the week ending February 5.
Market Watch
We start off the last week of February on a "normal" schedule. Grain traders will be reacting to any surprise positions arising from the weekend exercising of expiring March futures options. The USDA Export Inspections report is scheduled for Monday, with CFTC releasing another catch up Commitment of Traders report on Tuesday. The weekly EIA ethanol report will be out on Wednesday. The weekly Export Sales report will be released on Thursday and for the first time since December will have just it's normal 7 day lag. The Cattle Inventory report originally scheduled for Jan 31 will be issued Thursday, February 28.
Visit our Brugler web site at http://www.bruglermarketing.com or call 402-289-2330 for more information on our consulting and advisory services for farm family enterprises and agribusinesses.
Sound analysis and seasoned advice makes a difference to your bank account!
There is a risk of loss in futures and options trading. Similar risks exist for cash commodity producers. Past performance is not necessarily indicative of future results.
Copyright 2019 Brugler Marketing & Management, LLC.