Published on:
21:31PM Oct 13, 2017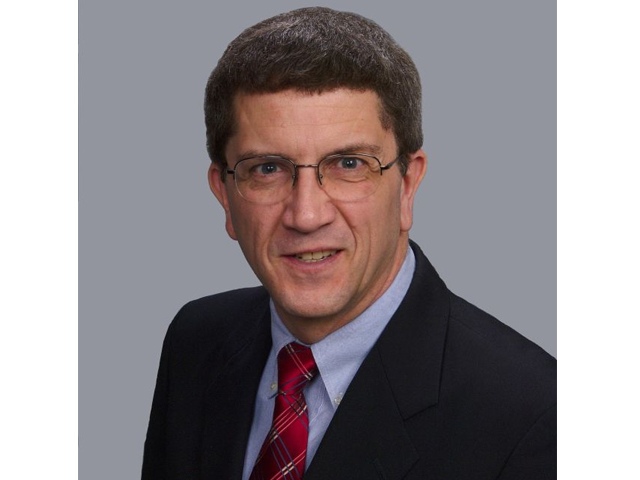 Market Watch with Alan Brugler and Austin Schroeder
October 13, 2017
Smarter?  Not So Fast!
In last week's column, I talked about being too soon oldt and too late schmardt. I offered the hope that we would be smarter about where prices should go after the USDA reports came out on Thursday. We now have more data, but are we smarter? As an example, USDA surprised the trade by hiking US average corn yield to 171.8 bpa and boosting production 96 million bushels. That would be presumed to be a bearish input, but prices were higher on both Thursday and Friday. They gave us a very bearish, record large world wheat ending stocks figure, and KC wheat was up 10 cents per bushel the day after the report. Someone once told me that it takes sound data filtered by knowledge to create actionable intelligence. In this case, the knowledge component includes knowing the overall trends of the affected markets and how much "sell the rumor" activity was taking place ahead of the report.  For the full week (see the table) things were pretty logical. USDA trimmed corn world ending stocks and corn was higher. They cut world soybean ending stocks and beans were higher. They increased projected world wheat ending stocks, and wheat was lower despite the Friday rally.
Corn futures gained 2 ¾ cents over the week, with most of that at the end of the week. Tuesday's Crop Progress reported showed US corn harvest 22% complete, lagging the average of 37% as rains swept across the WCB last week. Condition ratings were 3 points higher at 365 on the Brugler500, compared to the long term average of 367. The biggest story was on Thursday, as the USDA raised the national corn yield 1.9 bpa to 171.8 bpa. Harvested acreage was trimmed 400,000 acres. That held the production increase to 96 mbu, taking it to 14.280 bbu. US ending stocks were raised just 5 mbu to 2.34 bbu, as smaller carryin and larger use offset increased production. World ending stocks fell 1.51 MMT to 200.96 MMT, as increased domestic usage outgrew larger production.  The Export Sales report indicated strong weekly export sales of 1.593 MMT in 17/18 sales during the week ending 10/5.  The CFTC Commitment of Traders report showed spec traders adding 19,736 contracts to their net short position during the week that ended 10/10. Their net position on that date totaled -162,937 contracts in corn futures and options.
Wheat futures were lower in all exchanges on the week. KC HRW was down just a half cent, with CBT SRW 0.9% in the red and MGE HRS the weakest at 1.4% lower. The USDA Crop Progress report on Tuesday showed winter wheat 48% planted, vs. the average of 58%. It also reported, 25% listed as emerged, compared to the 5 year average of 30%. Weekly export sales for the week ending October 5 fell to just 175,000. The USDA increased the 17/18 wheat stocks number 24 mbu to 960 mbu, as feed and residual was reduced. On the world side, ending stocks increased 4.99 MMT to 268.13 MMT, as production in India, Russia, and the EU leaped a combined 5.55 MMT. Managed money spec funds in KC wheat futures and options cut their net long position by 8,625 contracts to 843 contracts as of Tuesday. In Chicago wheat futures and options, they increased the size of their CFTC net short position another 11,524 contracts to -67,729.
 

Commodity

 

 

 

Weekly

Weekly

Mon

09/29/17

10/06/17

10/13/17

Change

% Chg

Dec

Corn

3.5525

3.5

3.5275

$0.027

0.79%

Dec

CBOT Wheat

4.4825

4.435

4.395

($0.040)

-0.90%

Dec

KCBT Wheat

4.4275

4.3675

4.3625

($0.005)

-0.11%

Dec

MGEX Wheat

6.2375

6.2375

6.15

($0.087)

-1.40%

Nov

Soybeans

9.6825

9.7225

10.0025

$0.280

2.88%

Oct

Soy Meal

315.8

319.2

328.6

$9.400

2.94%

Oct

Soybean Oil

32.82

32.95

33.69

$0.740

2.25%

Oct

Live Cattle

109.1

111.025

112.825

$1.800

1.62%

Oct

Feeder Cattle

152.23

153.95

154.05

$0.100

0.06%

Dec

Lean Hogs

59.95

60.925

62.2

$1.275

2.09%

Dec

Cotton

68.45

68.84

68.62

($0.220)

-0.32%

Dec

Oats

2.5125

2.51

2.6675

$0.158

6.27%
Soybean futures rose nearly 2.88% since last Friday, getting a boost from Thursday's USDA report. Soy meal was up 2.94%, with soy oil 2.25% higher. USDA's Crop Progress report showed soybean conditions hinted that the US soybean harvest was 36 complete vs. the average of 43%. Soybean conditions increased 1 point on the Brugler500 index to 358, compared to the long term average of 362. On Thursday, the USDA lowered the US soybean yield projection by 0.4 bpa to 49.5 bpa. Production was unchanged from September, as the harvested acreage number was increased nearly 740,000 acres. The 2017/18 ending stocks for the US was lowered 35 mbu, mainly from a drop in prior year carryover. There was a total of 1.747 MMT of soybeans sold for 17/18 delivery during the week of October 5, with China the largest purchaser. The weekly COT report had spec traders adding another 3,234 contracts to their net long position in soybean futures and options. Their net position on Tuesday was net long 30,992 contracts.
Cotton futures were down 0.32% for the week, as Dec took over as the front month on Monday. The US cotton harvest was 25% complete as of last Sunday, compared to the average of 19%. Cotton condition ratings rose 6 points on the Brugler500 index 355. October's USDA supply and demand report showed the US cotton yield 19 pounds lighter at 889 lbs/ac, as damage from the recent hurricanes and bad weather in the High Plains hurt it. Production was lowered to 21.12 million bales, with exports also dropping to 14.5 million bales. Ending stocks for 17/18 US cotton were trimmed 200,000 bales to 5.8 /million bales. Weekly upland cotton export sales for 17/18 totaled 154,423 RB, down 4.1% from the previous week. China's government placed their cotton import quota for 2018 at 894,000 MT, matching with this year and also 2016.
Live cattle futures advanced 1.62% this week, adding to the previous week's gains. Feeder cattle futures were just 10 cents. Cash trade rose nearly $2 on the week, as sales of $111 were reported later in the week. Wholesale beef prices were higher on the week. Choice boxed beef was up $1 per hundred pounds ( 0.5%). Select was $2.82 higher or 1.5%, as the Ch/Se spread narrowed to $8.17. Weekly beef production was down 1.6% from the previous week, but 1.6% larger than the same week in 2016.  Year to date beef production is up 4.2% on 5.8% more slaughter. Spec traders got back over the 100,000 mark in live cattle futures and options as of last Tuesday. They added another 3,396 contracts to their CFTC net long position, taking it to a net position of 100,178 contracts on October 10.
Lean hog futures showed strong gains of 2.09% on the week, as Dec transitioned to the nearby contract on Friday. The CME Lean Hog index gained back $3.79 over the past week to $59.12. Weekly pork production was down 0.4% from the previous week but 9.3% larger than the same week in 2016. Pork production YTD is 2.7% above last year ( 511 million pounds). Weekly slaughter was reported at 2.516 million head 9.2% larger than the same week in 2016 (includes Saturday estimate). The USDA pork carcass value was 2.52% higher, as the belly gained 8.17%. The loin, down 1.38%, was the only primal cut reported lower. Money managers in spec funds added another 2,969 contracts to their CFTC net long of 59,515 contracts in lean hog futures and options.
Market Watch
Next week will show most weekly reports on their normal schedule, with a couple monthly reports thrown in the mix. Monday will show the weekly Export Inspections report from the USDA, with the Crop Progress report out that afternoon. Also on Monday, the NOPA crush report will show numbers for September. The weekly EIA report is back on the books for Wednesday, with USDA weekly Export Sales to follow on Thursday. On Friday, the USDA will show the Cattle on Feed number for October 1, along with the September Placements and Marketings.
Visit our Brugler web site at http://www.bruglermarketing.com or call 402-289-2330 for more information on our consulting and advisory services for farm family enterprises and agribusinesses. Sound analysis and advice makes a difference!
There is a risk of loss in futures and options trading. Past performance is not necessarily indicative of future results. 
Copyright 2017 Brugler Marketing & Management, LLC