Published on:
22:03PM Mar 22, 2019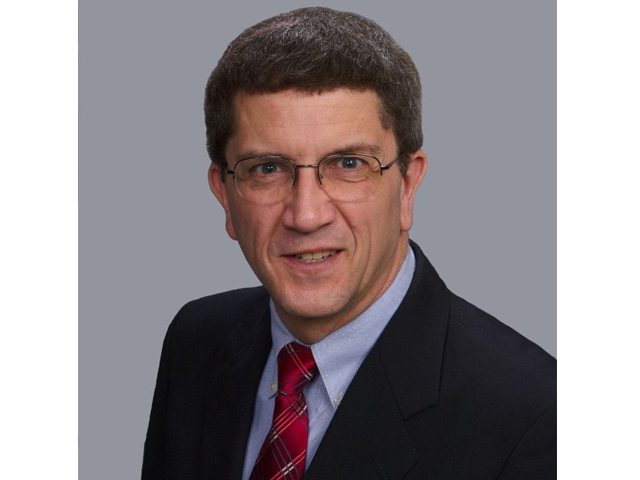 Market Watch with Alan Brugler
March 22, 2019
Some Black Ink
It's been a long winter in many parts of the country, with attitudes not helped by the weekly red ink we were seeing on the quote screens for a number of ag commodities. Cattle were the notable exception. However, we are now officially past the equinox and Spring is not only on the calendar but in the air.  Things are beginning to green up (and the white stuff is melting). Prices have turned positive (10 out of 12 commodities on our table this week), and so have farmer attitudes. Damage has been done by the storms, by the trade wars, and by last year's over production. But it's a new season, and some black ink makes it a little more tolerable. Cattle and hog folks, don't let it go to your head!
Corn futures were up 1.3% this week. The weekly export sales report was positive for old crop at 855,900 MT, but traders expected the price break to attract more business. The biggest problem is the outstanding (unshipped) sales are 41% smaller than year ago at this time. Total commitments are 69% of the USDA full year forecast, vs. 78% average for this date. China bought 300,000 MT of US corn, announced by USDA on Friday under the daily reporting system. Corn use for ethanol is problematic, with an estimate that 16% of the industry's capacity is shut in right now due to weather, transportation bottlenecks or previous moth balling decisions. On Friday afternoon, the CFTC confirmed another increase in the speculative short position. The spec funds added 3,361 contracts to their net short in the week ending March 19. That put them net short 261,326 contracts for futures and options combined, a new all time record for bearish position size.
 

Commodity

 

 

 

Weekly

Weekly

Mon

03/08/19

03/15/19

03/22/19

Change

% Chg

May

Corn

$3.6425

$3.7325

$3.7825

$0.050

1.34%

May

CBOT Wheat

$4.3950

$4.6225

$4.6600

$0.038

0.81%

May

KCBT Wheat

$4.31

$4.43

$4.45

$0.020

0.45%

May

MGEX Wheat

$5.493

$5.548

$5.723

$0.175

3.15%

May

Soybeans

$8.96

$9.09

$9.04

($0.055)

-0.60%

May

Soy Meal

$303.70

$310.80

$315.00

$4.200

1.35%

May

Soybean Oil

$29.65

$29.43

$28.66

($0.770)

-2.62%

Apr

Live Cattle

$129.68

$129.10

$129.73

$0.625

0.48%

Mar

Feeder Cattle

$143.93

$141.33

$143.00

$1.675

1.19%

Apr

Lean Hogs

$60.55

$68.80

$78.33

$9.525

13.84%

May

Cotton

$73.49

$75.50

$76.58

$1.080

1.43%

May

Oats

$2.6350

$2.7700

$2.7850

$0.015

0.54%
Wheat futures moved higher in all three markets this week. Chicago was up 0.8% after a strong 5.2% advance the previous week. KC HRW gained 0.45%. MPLS spring wheat was up 3.2% on ongoing concerns about snow pack, soil temps and wet conditions in the main HRS growing areas. US export commitments are now running 3.1% above year ago, something USDA has been anticipating all year in their supply/demand tables. The Commitment of Traders report on Friday afternoon showed the large spec funds stubbornly net short 73,506 contracts in Chicago SRW as of March 19, an addition of 1,358 to the bear side from the previous week.
Soybean futures were down 0.6% this week, a 5 1/2 cent loss incurred entirely on Friday. Soybean meal was up 1.3% from Friday to Friday for a two week rise of $11.30/ton. Soy oil lost another 2.6%. USDA's weekly Export Sales report on Thursday showed poor sales of 399,500 MT. New crop sales were net negative due to a Chinese vessel cancelation. China was the destination for 9.8 million bushels shipped out last week. Full year export commitments are still 17% below last year due to the slow shipping pace in the first six months. The Commitment of Traders report for the week ending March 19 showed the spec funds reducing their bearish position by 26,205 contracts, taking it to -63,992 contracts.  
Cotton futures rose 1.4% for the week, adding to the previous week advance. US Cotton export commitments are 89% of the full year WASDE estimate, nearly matching the 5 year average pace of 90% for this date.  Due primarily to Chinese cancellations over the past few months, unshipped sales on the books are 16% smaller than last year at this time. The CFTC Commitment of Traders report on Friday showed the large spec funds almost halving their net bearish position. They pared 9,189 contracts from their net short position in the week ending March 19, shrinking it to -10,818 contracts of futures and options.
Live cattle futures rose 0.5% in the nearby April contract this week, going home at $129.73. Cash cattle trade was mostly $1 to $2 higher, with trades of $128, $129 and $130 all crossing our desk on Friday afternoon.  Feeder cattle futures were up 1.2% for the week. The CME feeder cattle index was $141.02, up $3.37 for the week. Wholesale beef prices were higher this week, with choice boxes up 0.9% while Select 600-900# carcass values were up 0.6%. USDA weekly beef production was up 5.4% from the previous week and up 2.0% from the same week in 2018. Beef production YTD is down 1.4% from last year due to light carcass weights and weather related slaughter delays. The USDA Cattle on Feed report on Friday showed larger than expected February replacements, resulting in March 1 inventory that was 100.7% of last year. That was the largest March 1 inventory since 2008 and the largest number on feed for any month since February 2012. The Commitment of Traders report shows the big speculator funds adding 16,446 contracts to their net long in the week ending March 19, extending it to 145,159 contracts. That is the most lopsided long position they have held since 2010. The USDA Cold Storage report showed a 30 million pound decline in beef stocks during February, a typical seasonal decline that left them 4.3% larger than year ago.   
Lean hog futures jumped 13.8% this week, after a 13.6% rise the previous week.  As of Thursday night, April futures were up 49.9% from their February low. With the Chinese hog herd 16.6% smaller in February than it was a year ago, visions of much larger pork sales are floating around despite the huge tariffs China still has in place on US product. One survey shows Chinese ex-plant pork prices 35% above year ago on March 15. The CME Lean Hog index was $60.75 on Friday, up $6.62 or 12.2% from the previous week and finally beginning to move higher as the futures have been anticipating. The pork carcass cutout value rose $7.90 or 11.3% for the week. The two week gain is 20.6%. Pork production this week was up 2.4% from the previous week and up 4.2% from the same week in 2018. Pork production for the year to date is up 2.6% from last year on 2.3% more slaughter. Commitment of Traders data released Friday showed the large spec funds flipping from net short to net long (8,090 contracts as of 3/19), no surprise given the chart action. The USDA Cold Storage report on Friday evening showed pork stocks of 616 million lbs. Stocks normally rise in February and this was a 9.46% bump from January. However, it was only 1% larger than February 2018.
Market Watch
Livestock traders will begin the week reacting to the USDA COF and Cold Storage reports released after the market close on Friday.  Otherwise, this will be a "regular" report week, with important exceptions on Friday. The USDA Export Inspections report is scheduled for Monday. The weekly EIA ethanol report will be out on Wednesday with USDA's weekly Export Sales report on Thursday.   USDA will issue their annual Planting Intentions report on Friday morning, along with the quarterly Grain Stocks report. Friday will also be the end of the month and end of the quarter. That's a time when more investment money is sloshing around, with the asset allocators selling off last quarter's winners and looking for undervalued losers to buy.
Visit our Brugler web site at http://www.bruglermarketing.com or call 402-289-2330 for more information on our consulting and advisory services for farm family enterprises and agribusinesses.
There is a risk of loss in futures and options trading. Similar risks exist for cash commodity producers. Past performance is not necessarily indicative of future results.  
Copyright 2019 Brugler Marketing & Management, LLC.