Published on:
21:18PM Jan 05, 2018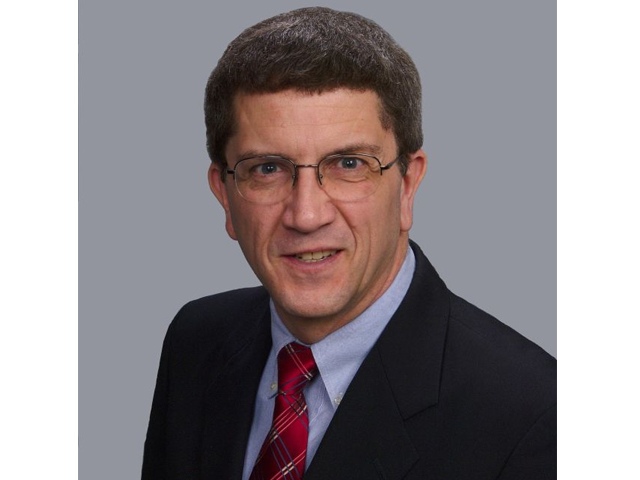 Market Watch with Alan Brugler
January 5, 2018
Some Boats Have Leaks
There is a well-known market axiom that "a rising tide floats all boats". We are definitely seeing some rising financial tides right now, with the US stock market setting all time record highs on multiple occasions this week, cotton setting new life of contract highs, and spot gold at the highest price since September.  You may not have noticed, but the commodities boats are floating as well. The CRB Index posted its highest values since March 2017 this week, aided by a sliding US dollar. Another commodities basket, the Goldman Sachs Commodities Index or GSCI traded at its highest level since   May 2015. The Gussie is heavily weighted toward energy, and crude oil hitting its highest price since July 2015 accounts for the GSCI strength.
The CRB is more balanced across sectors and thus more influenced by the boats with leaks! Our research has shown that a rising CRB index will be matched by about 70-75% of the commodities in the basket.  There are typically at least three, and sometimes up to half a dozen that are "going the wrong way".  This is usually due to fundamental supply/demand differences that make them outliers.  In 2012, the drought made grains outperform the baskets. In 2017 the surpluses of corn, wheat and soybeans led to them underperforming the broad indexes.  If we can patch up those consumption leaks (or unload some ballast), they should float higher!
Corn futures eked out a half cent per bushel gain for the first week of 2018. The USDA showed export sales of only 101,200 MT during the week ending 12/28, well below expectations and the previous week. Total export commitments are now 55% of the USDA projection. They would typically be 58% by now, so we're on track. It would help if outstanding sales weren't lagging by 18% from last year. Ethanol production slowed by 58,000 barrels per day to 1.032 million bpd for the holiday week that ended 12/29. That was 1.1% lower than the same week last year. Stocks of ethanol rose 588,000 barrels to 22.619 million barrels despite the smaller production. The Friday Commitment of Traders report showed spec funds trimming 8,048 contracts from their net short position in the week ending January 2. They were net short 198,576 contracts of futures and options on that date.
Wheat futures posted gains in all three markets this week. The nearby KC HRW contract was up 2.4% on top of a 1.2% gain from the previous week, thanks to subzero temps over the New Year's weekend on unprotected wheat. Minneapolis spring wheat was up 1.95% as any shortage in HRW aggravates the scarcity of high protein wheat. Chicago SRW was up 0.9%. Weekly US export sales of wheat were expected to slow down, and they dropped dramatically to only 131,000 MT. Cumulative export commitments are 74% of the USDA export projection total. The average pace is 79% for this time of the year. The CFTC report on Friday afternoon showed the big spec funds trimming their net short Chicago SRW positions by 17,557 contracts in the week ending 1/2. They were net short 128,178 contracts at that time.
Soybean futures were up 1.02% for the week. Nearby soymeal futures rose 1.7% on concerns about the Argentine crop (Argentina is the largest world meal exporter). Soy oil was up 1.7% thanks to decent weekly export sales, a firmer palm oil market and biodiesel demand. Export sales of US soybeans totaled just under 554,000 MT for the week ending 12/28, compared to 974,700 MT for the week ending 12/21. Total commitments are now 68% of the USDA projection. That lags the average of 83% for this date and is a convincing argument for USDA to lower their estimate on the 12th. The big managed money spec fund crowd expanded their CFTC net short by 16,415 contracts in the week ending January 2, taking it to net short 85,506 contracts.
 

Commodity

 

 

 

Weekly

Weekly

Mon

12/22/17

12/29/17

01/05/18

Change

% Chg

Mar

Corn

3.52

3.5075

3.5125

$0.005

0.14%

Mar

CBOT Wheat

4.2475

4.27

4.3075

$0.038

0.88%

Mar

KCBT Wheat

4.2225

4.2725

4.375

$0.103

2.40%

Mar

MGEX Wheat

6.1175

6.1475

6.2675

$0.120

1.95%

Jan

Soybeans

9.495

9.5175

9.615

$0.098

1.02%

Jan

Soy Meal

312.8

312.6

317.9

$5.300

1.70%

Jan

Soybean Oil

32.74

33.08

33.65

$0.570

1.72%

Feb

Live Cattle

118.575

121.55

119.25

($2.300)

-1.89%

Jan

Feeder Cattle

141.55

146.00

146.63

$0.625

0.43%

Feb

Lean Hogs

69.975

71.775

71.425

($0.350)

-0.49%

Mar

Cotton

77.87

78.63

78.01

($0.620)

-0.79%

Mar

Oats

2.425

2.41

2.485

$0.075

3.11%
Cotton futures saw some erratic swings during the week, but settled 0.8% lower. The large reportable spec funds have huge long positions in cotton, with mills holding a record large unpriced on call position concentrated in March futures.  Upland cotton export sales for the week ending 12/28 were stronger than the previous week at 193,900 RB for old crop and 93,200 RB for 2018/19 shipment. Total US export commitments are now 78% of the full year WASDE estimate. They typically would only be 67% of the full year WASDE forecast at this time. The USDA Adjusted World Price (AWP) was increased 14 points to 70.86 cents/lb on Thursday. The managed money spec funds were net long 102,489 contracts on January 2. That is their largest CFTC bullish bet since May 2017.
Live cattle dropped 1.9% for the week after they rallied 2.5% the previous week. All of the loss was on Friday, with February limit down. A handful of cash cattle traded at $125 on Thursday, but the bulk went for $122 on Friday and that triggered significant sell pressure in the futures. Feeder cattle futures were up 0.4% this week despite higher corn and lower cattle, squeezing feedlot margins. Wholesale beef prices were sharply higher. The choice boxes averaged 3.3% higher, with select boxes up 4.8% for the week by adding more than $9 per hundred to carcass value. Weekly beef production was up 7.8% from the previous week but down 0.5% from the same week in 2017. Weekly slaughter was 2K smaller than New Years week in 2017.  Spec traders cut their CFTC net long cattle position by 3,796 contracts during the week ending January 2. That net long position was still at 78,914 contracts, but the smallest since the 45-week cycle low in September.
Lean hog futures were down 0.5% this week after two weeks of big gains and some new contract highs. The CME Lean Hog index was $63.63, up $2.05 from last week. Weekly pork production was up 2% from the previous week and up 3.3% vs. the same week in 2016. Weekly slaughter was estimated at 2.151 million head, up 2.3% from New Year's week in 2016. The pork carcass cutout value was up 85 cents this week (1.09%). The pork belly primal was up more than 8% to put the value on the hog. The spec funds added 4,068 contracts to their CFTC lean hog net long in the week ending January 2, increasing it to 58,025 contracts of futures and options. November pork exports, released on Friday, were over 180,000 MT. That is a single month record.
Market Watch
We get back to a normal schedule for the weekly reports. The Export Inspections report will be on Monday, with the weekly EIA ethanol report on Wednesday and the USDA weekly Export Sales report on Thursday. There will be plenty of excitement for the week, however, with USDA releasing the quarterly Grain Stocks, final Crop Production, Winter Wheat Seedings and WASDE S&D estimates on Friday morning at 11 AM CST.  Friday will also mark the expiration of the January soy complex futures.
Visit our Brugler web site at http://www.bruglermarketing.com or call 402-289-2330 for more information on our consulting and advisory services for farm family enterprises and agribusinesses. Sound analysis and advice makes a difference!
Happy New Year to all of our readers from the Brugler Marketing staff!