Published on:
21:13PM Dec 23, 2016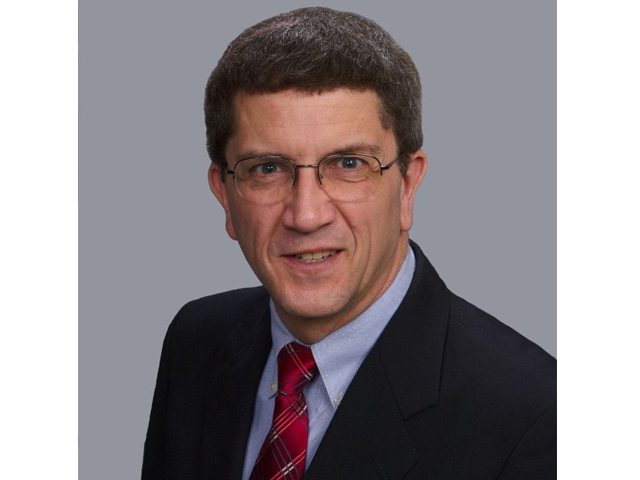 Market Watch with Alan Brugler
December 23, 2016
Some Lumps of Coal
Last week we noted that the ag markets were wearing a lot of Santa Claus red, which is a gift to the end users but not the producers. Legend has it that if a girl or boy has been naughty instead of nice, Santa will leave a lump of coal in the child's stocking. That used to be a utilitarian gift (fuel) instead of a desired toy or candy. Santa seems to have lightened his coal supply at grain bins this week, with losses in the corn, soybean and wheat markets. Maybe teasing our record yields for corn, wheat and soybeans in the same year constitutes being naughty? Of course, coal can result in a really hot fire if you can get it ignited!
Corn futures were down 3% cents this week, giving back about 2/3 of what they gained the week before. USDA's weekly Export Sales report showed old crop bookings were 1.251 MMT.  That was down about 18% from the previous week. US export commitments (shipped and outstanding sales) are still 76% larger than last year at this time. Total commitments are 61% of the USDA full year forecast, vs. only 42% by this week last year and the five year average for this date of 56%. Daily average ethanol production backed off from the record pace set the previous week, keeping ethanol stocks close to UNCH for the week.
 

Commodity

 

 

 

Weekly

Weekly

Mon

12/09/16

12/16/16

12/23/16

Change

% Chg

Mar

Corn

3.595

3.5625

3.4575

($0.105)

-2.95%

Mar

CBOT Wheat

4.1625

4.0925

3.935

($0.158)

-3.85%

Mar

KCBT Wheat

4.135

4.1475

4.0625

($0.085)

-2.05%

Mar

MGEX Wheat

5.3625

5.4425

5.3075

($0.135)

-2.48%

Jan

Soybeans

10.375

10.3675

9.89

($0.477)

-4.61%

Jan

Soy Meal

318.8

317.1

308

($9.100)

-2.87%

Jan

Soybean Oil

36.94

36.74

34.6

-2.14

-5.82%

Dec

Live Cattle

108.725

112.325

114.575

$2.250

2.00%

Jan

Feeder Cattle

125.95

129.90

130.73

$0.825

0.64%

Feb

Lean Hogs

61.55

64.7

63.2

($1.500)

-2.32%

Mar

Cotton

70.8

71.04

69.87

-1.17

-1.65%

Mar

Oats

2.25

2.24

2.185

($0.055)

-2.46%
Wheat futures were down 2 to 3.9% in all three markets this week. The Argentine Ag Ministry is forecasting a 15.7 MMT wheat crop, vs. 11.3 MMT last year.  Their prices got cheap enough to capture part of the 360,000 MT Egyptian purchase this week. USDA's weekly Export Sales report had total sales for the week ending 12/15 at only 297,800 metric tonnes, below the smallest pre-report expectations.  Export commitments are still on pace to meet the USDA full year forecast, with 77% of the forecast sold vs. 75% average for this date. Hard red spring wheat exports are running more than 700 thousand MT ahead of year ago, with commitments up 1.677 MMT (about 61 million bushels). As of Tuesday 12/20, managed money accounts had gone back to increasing their net short position in CBT wheat adding a net 10,666 contracts from the previous week.  That group was back to a net long position in KC wheat, after reporting a net position that was slightly net short a week earlier.
Soybeans showed a net loss of 47 3/4 cents for the week.  The products were both lower, with meal down 2.9%  and nearby soy oil down 5.8% as longs headed for the exits ahead of the delivery period. Palm oil prices are at 4 week lows. Weekly export data from the USDA had old crop soybean sales at 1.8127 MMT, down 10% vs. the prior week and 12% lower vs. the same week last year. Bean meal sales were 139,200 MT, down 30% vs. last week. Meal exports were a new high for the marketing year, but only up 1.4% vs. the same week last year. Accumulated meal exports are still down about 12.7% vs. a year earlier. Weekly data from the CFTC showed managed money accounts reducing their net long in soybean futures and options by a net 9,038 contracts (7.48%) during the week ending 12/20.
Cotton futures were down 1.6% for the week, with most of the damage on Monday and Friday.  Weekly US export sales of upland were 276,700 RB, down 11% from the previous week, but strong for the second week in a row. Exports were down 4% week/week.  2016-17 U.S. export commitments are 8.263 million RB, 63% over the same time last year. CONAB sees Brazilian cotton production this season at 1.414 million MT vs. 1.289 million MT last year. USDA lowered the average world price (AWP) for this week to 60.04 from 60.92, still well above LDP territory. Managed money accounts were shown backing off of their net long position in cotton futures and options for the second week in a row, with their net position on Tuesday down 10.3% from the record net-long logged just two weeks earlier.
Live cattle futures rallied 2% for the week, after gaining 3.3% the previous week. Feeder cattle were up 0.6%. Weekly beef production was down 4.8% vs. week ago. Year/year comparisons are invalid due to holiday timing.  Beef production YTD is up 6.2% with 8 days remaining. Wholesale beef prices were higher in the Friday morning USDA reports. From Thursday to Thursday, choice was up $4.15 (2.15%), and select was up $7.63 (4.27%). The Cattle on Feed report showed On Feed numbers down 1.4% from year ago on Deceember 1. November placements and marketings were both up by double digit percentages vs. year ago, as expected.  The Cold Storage report was not friendly, showing beef stocks slightly lower month/month, but a new high for the month of November at 531 million pounds.
Lean hog futures gave back 2.3% this week after big gains of 5.1% and 11.8% the two previous weeks. Trees don't grow to the sky and markets are mean reverting! February 17 hogs settled Friday trade at $63.20. The CME Lean Hog index for 12/21 was $58.18. Week to date FI slaughter through Friday is estimated 45,000 head smaller than last week. The weighted average USDA carcass price on Friday morning was 6 cents higher at $80.59. From Thursday to Thursday, the average carcass price was gained $2.56, up 3.3%. The USDA quarterly Hog & Pigs report showed more hogs than expected with All Hogs at 103.7% of a year ago, and Market hogs at 104% vs. last year at this time. Pigs/litter for the Sep-Nov quarter were record high at10.63, resulting in a pig crop 5% larger than last year.  The Cold Storgage report showed pork stocks down 13.13% from a month earlier, and down 7.3% vs. a year ago.  Belly stocks were only 45.8% of year ago; down 7.5% from October. 
Market Watch
This will be a light week, report wise.  Monday is a market holiday, so everything gets bumped back. USDA Weekly Export Inspections are due on Tuesday and weekly Export Sales on Friday. Livestock producers got a chance to trade the monthly USDA reports in real time on Friday, but may still have some unfinished position adjusting to do. Grain traders will be reacting to any surprise futures positions inherited with the expiration of January grain options on the 23rd.  The market will also be closed next Monday for New Year's Day observation, so trading activity is likely to be light on Friday if not all week. Thin does not necessarily mean small moves, however.
Visit our Brugler web site at http://www.bruglermarketing.com or call 402-289-2330 for more information on our consulting and advisory services for farm family enterprises and agribusinesses.Clients can also get one touch access to our cash market and hedging recommendations via our mobile web site.  You will be taken to the mobile home page automatically if you visit our web site with the mobile device. Three times daily fundamental news from Brugler is available on the free side of the mobile site.
There is a risk of loss in futures and options trading. Past performance is not necessarily indicative of future results.  Copyright 2016 Brugler Marketing & Management, LLC