Published on:
20:26PM May 17, 2019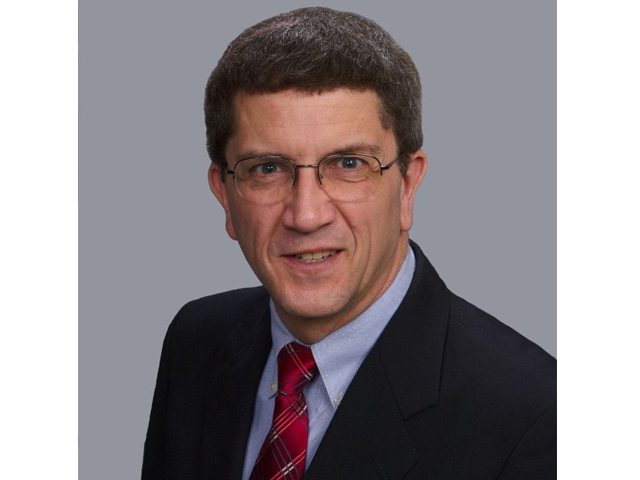 Market Watch with Alan Brugler
May 17, 2019
Some Plus Signs
On the heels of last week's column titled "Low Prices Cure Low Prices" we see some large plus signs in the corn and wheat rows of our table. Wheat export business has picked up, and speculative funds are covering their huge shorts in the grains. Bad news failed to move soybeans lower, although they were having some second thoughts on Friday. The weather forecast is part of that black ink trend, with the 7 day QPF and 8-14 day NWS forecasts both showing an active rain pattern continuing in the heart of the Corn Belt. That wasn't relevant in April, but delaying planting until the end of May starts to increase the anxiety level about both final acreage and yield.
 

Commodity

 

 

 

Weekly

Weekly

Mon

05/03/19

05/10/19

05/17/19

Change

% Chg

Jul

Corn

$3.7075

$3.5175

$3.8325

$0.315

8.96%

Jul

CBOT Wheat

$4.3800

$4.2475

$4.6500

$0.403

9.48%

Jul

KCBT Wheat

$4.02

$3.87

$4.20

$0.333

8.59%

Jul

MGEX Wheat

$5.150

$5.170

$5.278

$0.108

2.08%

Jul

Soybeans

$8.42

$8.09

$8.22

$0.125

1.54%

Jul

Soy Meal

$298.25

$287.30

$294.30

$7.000

2.44%

Jul

Soybean Oil

$27.35

$26.79

$27.22

$0.430

1.61%

Jun

Live Cattle

$113.43

$112.45

$111.28

($1.175)

-1.04%

May

Feeder Cattle

$146.38

$146.83

$145.50

($1.325)

-0.90%

Jun

Lean Hogs

$92.75

$89.68

$92.38

$2.700

3.01%

Jul

Cotton

$75.68

$68.45

$65.99

($2.460)

-3.59%

Jul

Oats

$2.8400

$2.8625

$2.9400

$0.078

2.71%
Corn futures rose 9% this week, more than offsetting the 5% drop from the previous week. Using weather adjusted trend yields and the March Intentions acreage, USDA foresaw a massive stocks build to 2.485 billion bushels by August 2020 in the May 10 WASDE. There are now more questions about those acreage and yield assumptions. Planting progress is behind schedule, with 30% in the ground as of last Sunday. The average pace is 66% by that date. We said last week "Traders will be more nervous if we're still running behind schedule after May 15." They are more nervous, with December futures trading $4.00 multiple times on Friday. Export sales commitments are 11% smaller than last year at this time, with unshipped sales 46% smaller than year ago. The Commitment of Traders report showed the managed money spec funds sticking to their bearish guns. They added 591 contracts to their big net short position in the week ending May 14. That put it at -282,918 contracts.  
Wheat futures saw the stealth rally in Minneapolis continue with another 2.1% gain, but the other two markets were more forcefully bullish. Chicago was up 9.5% for the week. KC HRW was up 8.6% while still managing to fall further below Chicago in an intermarket spread where it is usually the long leg. Planting progress still lags, with spring wheat 45% planted as of Sunday vs. 67% average for that date.  Winter wheat heading progress is also behind at 42% vs. 54% average. The Brugler500 Index for crop condition was 369, the highest for that date since 2010. The national average winter wheat yield was the highest in 7 years in 2010, but SRW yield was down. Friday's Commitment of Traders report showed that the large spec funds were net short 78,461 contracts of Chicago SRW as of May 14. They had reduced the net short by 3,685 contracts during the reporting week.
Soybean futures were up 1.5% this week despite losing 18 cents per bushel on Friday. Nearby beans traded the lowest since 2008. Soybean meal was up 2.4% for the week, and soy oil was up 1.6%.  Total soybean commitments are 94% of the full year WASDE forecast. They would typically be 98% by now. Unshipped sales on the books are the largest of the past 5 years, but a big chunk of those have a "China" label on them.  Soybean planting was 9% done as of May 12, trailing the 5 year average pace of 29%. The managed money spec funds added another 8,282 contracts to their record large CFTC net short position last week. The specs were net short 168,835 contracts as of May 14. Keep in mind that this snapshot was taken after the big rally on May 14 but does not include any short covering that might have occurred on May 15-16.  
Cotton was down 3.6% this week in the July contract. This is exactly what the mills had hoped would happen. They have a large number of unfixed call purchases against July futures and got caught on those a year ago in a bull move. This year they can get out gracefully if they don't overplay their hand. Price pressure comes from risks to the China trade. No resumption of negotiations is currently scheduled. The US did announce some progress in negotiations with Japan, Canada and Mexico on Friday. The CFTC Commitments report showed the large specs greatly enlarging their short position (adding 19,987 contracts of futures and options) in the week ending May 14. That put them net short 24,828 contracts. That was the largest net short for spec funds since Feb 2007. They will take much larger net long positions than that but are rarely this bearish.
Live cattle futures dropped another 1% this week, with some bottom picking buying getting things off the floor ahead of the weekend.  The large managed money spec funds are liquidating their record long position and rolling into other markets they consider undervalued. The Commitment of Traders report showed the large spec funds slashing 17,405 contracts from their net long position in the week ending May 14. They were still net long 87,296 contracts of futures and options. Cash cattle trade was down $3 to $5, with trades at $115-117.  Feeder cattle futures were down 0.9% for the week, with higher cattle offsetting higher feed costs. The CME feeder cattle index was $132.76 on May16, down $2.77 from the previous week. Wholesale beef prices were mixed. Choice boxes were down 0.4% for the week, but Select was up 0.4%. Weekly beef production was down 1.9% from the previous week and down 0.5% from the same week in 2018. Production YTD is up only 0.1% despite 1.2% larger slaughter. USDA weekly beef export sales were 30% smaller than the previous week at 16,900 MT.
Lean hog futures were up 3% this week to counter most of the 3.3 % decline from the previous week. Weekly pork export sales were down 52% from the previous week at 10,500 MT. China was a shipper of 4,600 MTs but canceled 3,247 MT of previous purchases following the Trump tariff hikes. The CME Lean Hog index was $84.21 on Friday, up $1.45 from the previous week. The pork carcass cutout value was down 89 cents this week. That put it at $85.27. Pork bellies continued their comeback rally, rising 18.14% for the week. However, ribs and picnics were lower. Weekly pork production was 1.3% larger than the previous week and 2.1% larger than the same week in 2018. YTD production is up 2.4% on 2.2% more hogs.  The large managed money spec funds trimmed 2,716 contracts from their CFTC net long position in hog futures in the week ending May 14, taking it down to 56,2901 contracts.
Market Watch
The USDA Export Inspections report is scheduled for Monday, along with the weekly Crop Progress report. The weekly EIA ethanol report will be released on Wednesday. USDA's monthly Cold Storage report is also due on Wednesday. USDA's weekly Export Sales report will be out on Thursday.  The monthly USDA Cattle on Feed report is scheduled for release on Friday afternoon, right ahead of the 3 day Memorial Day holiday weekend.  US markets will be closed on May 27.
Visit our Brugler web site at http://www.bruglermarketing.com or call 402-289-2330 for more information on our consulting and advisory services for farm family enterprises and agribusinesses.
There is a risk of loss in futures and options trading. Similar risks exist for cash commodity producers. Past performance is not necessarily indicative of future results.  
Copyright 2019 Brugler Marketing & Management, LLC.