Published on:
21:34PM Dec 08, 2017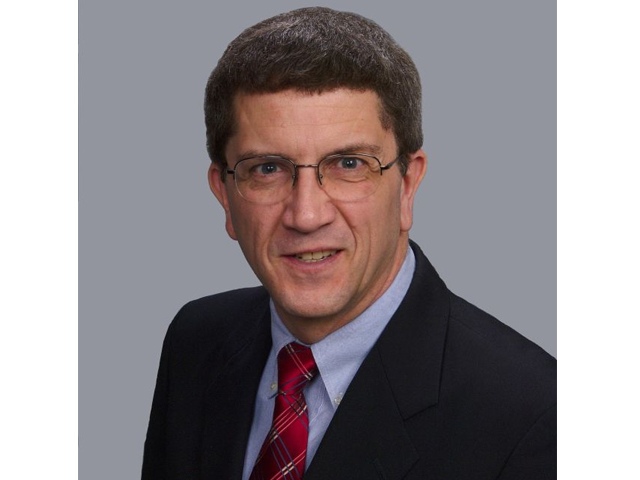 Market Watch with Alan Brugler
December 8, 2017
Something in Red
There is a lot of red around during the Christmas season. You see red poinsettias, red Santa Claus outfits, red bows on packages and red lights among others on the Christmas trees. We seem to be carrying that theme a little too far!  Of the 11 commodities in our weekly table, nine of them were showing red ink for this week. The worst performer was the thinly traded oats market, but Chicago SRW wasn't far behind.  We realize that some of these were the soon to expire December contracts, but the higher volume months weren't a whole lot better. Why the red ink? Commodities in general were taking a hit. The Thomson Reuters Core Commodity CRB Index (CRY) was down 3% this week.  The stock market is holding up well, reducing the incentive to diversify into commodities. The cryptocurrencies such as Bitcoin were also absorbing a lot of speculative intere
Corn futures posted life of contract lows early in the week, and finished the week 1.4% lower despite a couple up days. The USDA indicated that weekly export sales rose 46% from the holiday week to 876,400 MT. Total export commitments are still 47% of the full year forecast. They would typically be 52% by now. Ethanol stocks continued to build in the Midwest region with daily average production (and corn consumption) setting a new record high. The CFTC report on Friday night showed the spec funds sharply reducing their net short position by 36,244 contracts in the week ending December 5. They were still net short 160,519 contracts of futures and options at that time.
Wheat futures were all under pressure, with Chicago the weakest at -5.4% and KC HRW not far behind at -4.7%. The nearby Chicago contract broke a chart uptrend line going back to the 2016 low. While weekly export sales were up 74% from the previous week, cumulative commitments still lag the 5 year average pace and raise questions about the full year total. All wheat export commitments are 9.7% smaller than this time a year ago. They are 65% of the full year WASDE estimate, vs. 72% in an average year at the end of November. The Friday Commitment of Traders report showed the big spec funds reducing their net short Chicago SRW positions by 3,993 contracts in the week ending 12/5. They were net short 118,781 contracts at that time.
Soybean futures lost 4 ½ cents for the week, or a little less than half a percent. Nearby meal futures were up 0.6% for the week on top of a 1.4% advance the previous week. Soy oil lost 0.2% as palm oil stocks remain burdensome and Stats Canada reported larger than expected 2017 canola production. The USDA Weekly Export Sales report showed strong sales of 2.016 MMT for 2017/18 during the week ending 11/30. Soy meal sales totaled 166,400 MT, with soy oil at 21,000 MT vs. 12,946 MT the previous week. The large reportable managed money crowd added 21,472 contracts to their CFTC net long soybean position between Nov 28 and December 5, boosting it to 53,134 contracts of futures and options. It was likely a little smaller after Thursday's sell off.
 

Commodity

 

 

 

Weekly

Weekly

Mon

11/24/17

12/01/17

12/08/17

Change

% Chg

Dec

Corn

3.4225

3.4475

3.4

($0.047)

-1.38%

Dec

CBOT Wheat

4.1575

4.145

3.92

($0.225)

-5.43%

Dec

KCBT Wheat

4.145

4.205

4.0075

($0.198)

-4.70%

Dec

MGEX Wheat

6.235

6.105

5.9775

($0.128)

-2.09%

Jan

Soybeans

9.9325

9.9425

9.8975

($0.045)

-0.45%

Dec

Soy Meal

323.8

328.2

330

$1.800

0.55%

Dec

Soybean Oil

33.94

33.6

33.54

($0.060)

-0.18%

Dec

Live Cattle

118.575

117.225

115.575

($1.650)

-1.41%

Jan

Feeder Cattle

153.30

150.33

145.23

($5.100)

-3.39%

Dec

Lean Hogs

63.25

65.275

63.675

($1.600)

-2.45%

Mar

Cotton

71.93

73.28

73.72

$0.440

0.60%

Dec

Oats

2.4925

2.4725

2.2625

($0.210)

-8.49%
Cotton futures were up 0.6% as March took over the front month slot and rallied sharply to close the expiration gap left behind by the December contract. Mills got caught with a little too many unpriced On Call positions. The USDA export sales report showed 186,600 RB in 2017/18 upland cotton sales for the week ending 11/30. That was 33% slower than the previous week. There is a lot of unshipped cotton on the books, however.  Commitments have been made for 73% of the full year WASDE estimate. They typically would only be 60% at this time.  This week's AWP (average world price) was updated to 65.03, up .81 cents for the week. The Commitment of Traders report showed the spec funds still adding to their bullish positions. They added another 11,681 contracts their net long last week, taking it to 82,409 contracts as of December 5 It was only 42,208 contracts three weeks ago.
Live cattle futures fell $1.65 or 1.4%, after losing 1.1% the previous week. Feeder cattle futures were down 3.4%, adding to losses of 1.9% and 3.5% from the two preceding weeks. They were hurt by both the declining live cattle and deteriorating pasture conditions. Cash cattle trade for the week ran $117-118.50, with most of the late week business on the lower end of the range. Wholesale beef prices were mixed. The choice boxes averaged 40 cents/cwt lower. Select boxes were up 1.3% due to a "low" Friday close a week earlier, but at $186 have been in roughly the same place for two full weeks. Weekly beef production was down 1.5% from the prior week, but still 3.4% larger than the same week in 2016. Year to date beef production is up 3.8% on 5.4% more slaughter. The spec funds reduced their cattle net long by 3,073 contracts in the week ending December 5, leaving it at 117,010 contracts by COB on Tuesday.
Lean hog futures fell 2.5% after rallying 3.2% the previous week. The futures went from a premium to a discount to cash. They must converge on the 14th. The CME Lean Hog index rose this week to $65.30, up $2.31 from the previous Friday. Weekly pork production was up 0.3% from the previous week and up 4.2% vs. the same week in 2016. Pork production YTD is 2.3% above last year. Weekly slaughter was estimated at 2.537 million head, 3.6% above year ago. The pork carcass cutout value was up $0.35 this week (0.42%) to support the cash hog advance. Current year pork export sales of 22,600 MT were reported for the week of 11/30.  Year to date commitments through November 30 were 5.8% larger than last year, and much need to absorb some of the larger production.  
Market Watch
The USDA will release the Export Inspections report on Monday morning. The weekly EIA ethanol report will be Wednesday morning. The weekly USDA Export Sales report will be out on Thursday. The main potential news maker is the WASDE monthly supply/demand report on Tuesday at 11 AM CST.  The Fed is also meeting, with an interest rate hike expected to be announced on Wednesday.  NOPA is expected to issue their monthly crush and inventory numbers on Friday morning.
Visit our Brugler web site at http://www.bruglermarketing.com or call 402-289-2330 for more information on our consulting and advisory services for farm family enterprises and agribusinesses. Sound analysis and advice makes a difference!
There is a risk of loss in futures and options trading. Similar risks exist for cash commodity producers. Past performance is not necessarily indicative of future results.
Copyright 2017 Brugler Marketing & Management, LLC.