Published on:
20:57PM Mar 24, 2017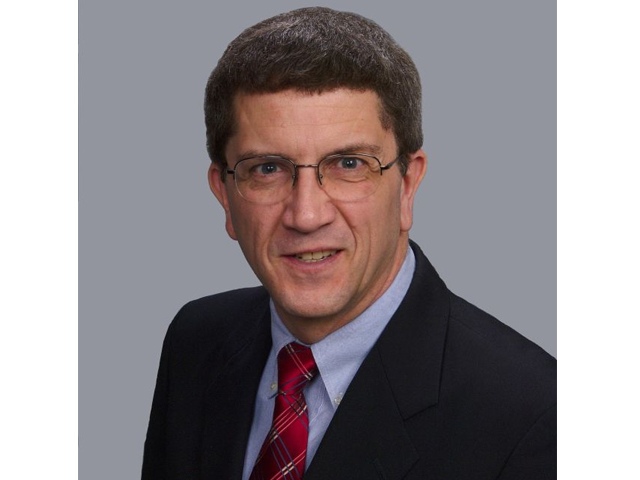 Market Watch with Alan Brugler
March 24, 2017
Somethins Happenin Here
I started this column with the lyrics from an old Buffalo Springfield song in my head titled "For What Its Worth". The first two lines go "There's somethin' happenin' here, What is is ain't exactly clear….." That was definitely the case with the health care reform bill debate in Washington! As I looked at the table for weekly changes for commodities, however, I realized that we know exactly what is happening here. Most ag prices are going down, with the exception of cattle, and there are a couple common themes.
First, several Brazilian companies were caught up in a bribery scandal, accused of allowing expired meat into domestic and export channels. That news prompted a number of countries to ban imports of Brazilian beef, pork and poultry. Thus, creating opportunity for additional US meat exports and extending the cash cattle rally. While the issue is likely to be resolved relatively quickly, some feed use in Brazil may also be lost. There were reports of poultry companies breaking fertilized eggs rather than raise chickens with no market. Any reduction in Brazilian grain consumption would be a negative because of the likelihood of those bushels being exported. The second factor is the benign weather in South America. Crop size projections continue to escalate. The "hidden hand" of the US grain market is putting things on sale cheap in order to get more exports booked before those additional South American supplies reach the export pipeline. US FOB prices were competitive with SAM origins at the end of the week.
Corn futures were down 11 ¼ cents this week, dwarfing the 3 ¼ cents gain from the previous week.   Export sales are still solid, with commitments 51% larger than last year at this time and 83% of the full year USDA forecast on the books. We would typically be at 79%. A sharp drop off is expected in July and August relative to year ago shipments. The weekly EIA ethanol production report showed a modest drop in ethanol stocks on both coasts. RIN prices jumped sharply as the blending requirement was again in force and some had chosen not to buy the ethanol while it was cheap. The Commitment of Traders report showed the spec funds going full bear mode and adding 58,089 to their net short position in the week ending March 21. They were net short 81,691 contracts as of  Tuesday night and winning the rest of the week.
Wheat futures were lower in all three markets this week. KC took the biggest (5%) hit as formerly dry winter wheat areas are expected to get 2 to 4 inches of rain in a 10 day period. That will really get the crop growing. Winter wheat condition ratings dropped overall this week but are still individual states rather than the 18-state compilation USDA begins in April. USDA reported that 418,500 MT of old crop and 149,800 MT of new crop wheat were sold for the week ending 3/16. Export commitments met 93% of the USDA export forecast of 1.025 billion bushels. The 5 year average pace for this date would be 97%. Unshipped contracts are 37% larger than last year at this time, so there is still hope of meeting/beating the full year forecast. The Friday CFTC Commitment of Traders report showed the spec funds heavily bearish. They increased their bearish position by 20,346 contracts in Chicago last week, putting them at -121,005 on March 21.  They were still net long in HRW, but reducing their exposure to only 15,999 contracts.
Soybeans lost 2.4% this week, with meal losing 3.25%.  Soy oil had been the bullish hope, but it dropped 99 points on Friday to lose 0.22% for the week. Rising South American production and export estimates are the main story, with BAX increasing their Argentine estimate to 56.6 MMT. Some private estimates for Brazil have gone as high as 111 MMT, although we do seem to be in "can you top this" mode. US soybean export commitments have hit 98% of the full year forecast, with the 5 year average for this date only 93%. Old crop export sales are slowing seasonally, with 738,200 MT booked in the week ending March 16.  Spec funds trimmed their net long in soybeans to only 65,669 contracts in the CFTC report on Friday, only about a third of what it was earlier in the year.
 

Commodity

 

 

 

Weekly

Weekly

Mon

03/10/17

03/17/17

03/24/17

Change

% Chg

May

Corn

3.6425

3.675

3.5625

($0.113)

-3.06%

May

CBOT Wheat

4.405

4.3625

4.2475

($0.115)

-2.64%

May

KCBT Wheat

4.555

4.535

4.28

($0.255)

-5.62%

May

MGEX Wheat

5.385

5.49

5.3575

($0.133)

-2.41%

May

Soybeans

10.065

10

9.7575

($0.243)

-2.43%

May

Soy Meal

328.7

328.9

318.2

($10.700)

-3.25%

May

Soybean Oil

32.68

32.3

32.23

($0.070)

-0.22%

Apr

Live Cattle

115.975

119.325

122.1

$2.775

2.33%

Mar

Feeder Cattle

124.23

131.33

133.38

$2.050

1.56%

Apr

Lean Hogs

66.75

69.05

67.275

($1.775)

-2.57%

May

Cotton

77.29

78.36

77.47

($0.890)

-1.14%

May

Oats

2.4625

2.5

2.4625

($0.038)

-1.50%
Cotton futures were down 1.14% this week vs. up 1.4% for the previous week. The two week net gain is 18 ticks. Weekly export sales of old crop upland cotton were up a little at 328,200 RB vs. 316,500 RB the week before. Another 201,300 RBs were booked for 2017/18 delivery. Export commitments (shipped plus outstanding sales) total 97% of the full year WASDE estimate. They typically would be 92% at this point. The CFTC report on Friday showed managed money spec funds continue to maintain a near record net long position in cotton, with zero net change for the week. Mills continue to hold a lot of on call positions against May and July that have yet to be priced.
Live cattle futures were up another 2.3% this week as the cash cattle market provides a skyhook. The wholesale beef market was mixed. Choice boxed beef rose were down 0.8% for the week, with Select boxes up 0.5%. The weighted average for cash cattle on the FCE was $133.35 on 3/22 vs. $128.39 on 3/15. Late week cash sales were not quite that salty. Weekly beef production was up 4.2% from last week and up 12.7% from the same week in 2016. Year to date production is up 4.6%. The USDA Cattle on Feed report on Friday showed no growth vs. year ago in large feedlot inventory, at 100.0% of last year. February placements were 99.1% of last year, while marketings were 103.6% as packers pulled cattle ahead to meet export commitments.  The Commitment of Traders report showed the big spec funds adding 8,686 contracts to their big net long in cattle. They were net long 108,540 contracts as of Mar 21.   
Lean hog futures lost 2.6% this week, offsetting most of the 3.4% advance from the prior week. for the week, following a 2.1% gain from the previous week. The latest reading on the CME Lean Hog index was $71.29, down 55 cents from the previous Friday. The Cold Storage report showed the smallest pork stocks for the end of February since 2011, but a buildup of 9% from January. Belly stocks were larger, but still only 26% of what they were last year. The USDA pork carcass cutout value was $78.48 on Friday, down $3.12 or 3.82% for the week. Loins and pork butts were the weakest primals. Weekly estimated FI slaughter of 2.313 million head down 0.9% from the previous week but 6.8% larger than last year. Pork production YTD is now 0.9% larger than last year. It had lagged for most of the first quarter. Weekly production was 6.6% larger than the same week in 2016 as average carcass weights were a little lower.
 Market Watch
Cattle traders will begin the week reacting to the COF report, but there really wasn't much meat on those bones. USDA Export Inspections will be released on Monday and weekly Export Sales on Thursday. A few state level crop reports are also expected on Monday afternoon. The EIA weekly ethanol report will be on Wednesday. March feeder cattle futures will expire on Thursday. The big USDA news events of the week will be on Thursday afternoon and Friday morning. The former features the quarterly Hogs & Pigs report, while the latter gives us the quarterly Grain Stocks and Planting Intentions reports at 11 am CDT.
Visit our Brugler web site at http://www.bruglermarketing.com or call 402-289-2330 for more information on our consulting and advisory services for farm family enterprises and agribusinesses.Clients can also get one touch access to our cash market and hedging recommendations via our mobile web site.  You will be taken to the mobile home page automatically if you visit our web site with the mobile device. Three times daily fundamental news from Brugler is available on the free side of the mobile site.
There is a risk of loss in futures and options trading. Past performance is not necessarily indicative of future results.  
Copyright 2017 Brugler Marketing & Management, LLC