Published on:
20:50PM Nov 03, 2017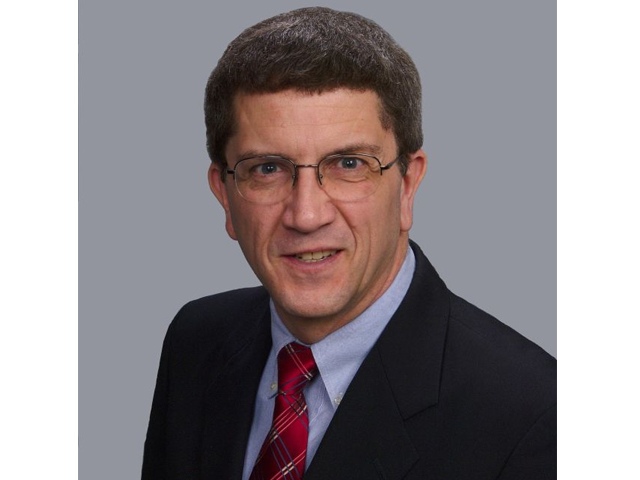 Market Watch with Alan Brugler
November 3, 2017
Spring Forward, Fall Back
For most of the U.S., this is a time change weekend. Early Sunday morning, daylight savings time reverts to standard time for the winter. While your cell phone may change automatically, a lot of clocks and timers need to be manually adjusted. As children, most of us learned the mnemonic "spring forward, fall back" as a way to remember which direction to move the clock.  The saying can also be applied to the current commodity markets, but in two different interpretive dances! For corn, it plays out repetitively, back and forth, a few days up and then a few days down. The trend continues, but it is sideways to lower. Cattle have the high energy version, they are springing for all they've got, up 9.2% in the past two weeks. That fall back is still going to happen, it just hasn't hit the right day on the calendar.  You know, the one that says Cattle Top on it!
Corn futures ended the week with the Dec contract a half cent lower than last week. The Crop Progress report showed the US corn harvest picking up, at 54% complete as of last Sunday. That was down from the average of 72%, and the slowest harvest to reach the 50 mark since 2009. Condition ratings were steady to show a final rating of 368 points on the Brugler500. Ethanol production for the week of October 27 jumped to 1.056 million barrels per day. That caused stocks to rise 440,000 barrels to 21.474 million barrels. The USDA Grain Crush report indicated 447.571 mbu of corn was crushed for ethanol during September. That was 7.1% lower than August but 2.84% above last year. The Export Sales report showed 811,471 MT in 17/18 sales for the week of October 26. The lower sales number was offset by USDA announcements of daily export sales of 1.083 MMT for 17/18 and 510,540 MT for 18/19 this week. Analysts with Informa and INTL FCStone are estimating the US corn yield to rise to 173.4 bpa and 173.7 bpa respectively. The Commitment of Traders report on Friday showed spec funds adding 28,369 contracts to their net short position in corn futures and options. That position stood at -202,763 contracts as of last Tuesday.
Wheat futures finished the week with gains in the KC and MPLS contracts, up 0.35% and 1.26% respectively. That all came on Thursday. Nearby CBT was down 0.35% on the week. The USDA Crop Progress report on Monday showed winter wheat 84% planted, vs. the average of 87%, with 65% showed as emerged. The Initial crop ratings report showed national ratings of 52% gd/ex, with a Brugler500 index of 345 vs. 357 last year. The Export Sales report showed sales at 377,980 MT for the week of 10/26, with sales for this coming week expected to exceed that total. The USDA reported private export sales of 400,000 MT of HRW wheat to Iraq through their daily reporting system this week. There was an additional 86,000 MT of US wheat bought by Taiwan. Money managers in Chicago wheat futures and options added another 26,910 contracts to their net short position, taking it to 110,876 contracts. In KC wheat futures and options, they added 10,553 contracts to their net short position of 21,393 contracts in the week ending October 31. That is their most bearish position reported since mid-August 2016.
 

Commodity

 

 

 

Weekly

Weekly

Mon

10/20/17

10/27/17

11/03/17

Change

% Chg

Dec

Corn

3.445

3.4875

3.4825

($0.005)

-0.14%

Dec

CBOT Wheat

4.26

4.2725

4.2575

($0.015)

-0.35%

Dec

KCBT Wheat

4.2275

4.2525

4.2675

$0.015

0.35%

Dec

MGEX Wheat

6.1125

6.17

6.2475

$0.077

1.26%

Nov

Soybeans

9.7875

9.7525

9.77

$0.018

0.18%

Dec

Soy Meal

317.1

312.1

313.9

$1.800

0.58%

Dec

Soybean Oil

34.16

34.84

34.42

($0.420)

-1.21%

Dec

Live Cattle

116.6

120.825

127.3

$6.475

5.36%

Nov

Feeder Cattle

153.08

156.48

160.88

$4.400

2.81%

Dec

Lean Hogs

64.85

64.45

65.1

$0.650

1.01%

Dec

Cotton

66.88

68.2

68.72

$0.520

0.76%

Dec

Oats

2.6975

2.6525

2.63

($0.023)

-0.85%
Soybean futures gained back just 1 3/4 cents in the nearby Nov contract on the week. Soy meal tagged along, up 0.58%, with soy oil down 1.21% since last Friday. Producers were catching up on the harvest average pace last week as the US soybean harvest was reported at 83% complete through Sunday. Wednesday's Oilseed Crush report showed September soybean crush of 145.359 mbu, even with most expectations. That was an increase of 5.14% over last year, but down 4.12% from August. Soybean export sales during the week of October 26 were reported at 1.966 MMT, 7.6% lower than last week but exceeding most expectations. Bean exports for that week hit a MY high of 2.688 MMT, with all but 580,000 MT headed to China.  CFTC data showed had spec traders backing off their net long position again this week in soybean futures and options by 8,634 contracts. That net long position was at 40,612 contracts as of October 31.
Cotton futures closed higher for the second consecutive week, up 0.76%. The US cotton harvest continued, increasing 9% to 46% complete as of October 29. Cotton condition ratings were down 2 points at 349 on the Brugler500 index, as TX ratings fell 7 points. Weekly upland cotton export sales for 17/18 fell to 209,504 RB, but were still larger than the same week last year. Export shipments neared the MY low at 86,838 RB. This week's AWP (average world price) was updated to 61.05 cents/lb, up just 4 points from the previous week. The Fed left interest rates unchanged on Wednesday, as expected. On Thursday, President Trump announced Jerome Powell as the new chairman of the Federal Reserve, subject to confirmation.
Live cattle futures saw another week of strong gains in the Dec contract, up 5.36% on the week and 9.18% higher in the past 2 weeks. Cash cattle have been the driver, up almost $15 in that time period and $5-6 this week to $125. Feeder cattle futures were also higher, as Nov was up 2.81%, widening the Feeder/Fat spread. Wholesale beef prices were higher on the week. Choice boxed beef was up $5.44 per hundred pounds ( 2.7%). Select was just 60 cents higher or 0.3%. Weekly beef production was up 4% from the previous week, and 3.4% larger than the same week in 2016.  Year to date beef production is up 4.0% on 5.6% more slaughter. Spec funds added another 11,645 contracts to their CFTC net long position, taking it to a net position of 120,456 contracts on October 31.
Lean hog futures clawed back losses from last week, to finish with 1.01% gains on the week. The CME Lean Hog index gained another $1.14 over the past week to $69.42. Weekly pork production was down 2.8% from the previous week and 3.4% lower than the same week in 2016. Pork production YTD is 2.4% above last year. Weekly slaughter was reported at 2.453 million head and down 2.9% from the previous week. The USDA pork carcass value was 3.25% higher this week, led mainly by the belly primal, up $14.01.The Friday afternoon Commitment of Traders report showed spec traders in lean hog futures and options adding 3,284 contracts to their net long position last week. That net position stood at 67,892 contracts as of 10/31.
Market Watch
The first full week in November will show the normal routine, with this month's version of the monthly USDA report. The USDA will release their weekly Export Inspections report on Monday, with the Crop Progress report out that afternoon. The USDA conversions of September trade data will also be out on Monday. With the fairly dry week, harvest progress should have been made in most areas, despite slight delays from snow showers in the Northern Plains. The weekly EIA report will be Wednesday morning. Thursday will be rather active for most traders, as the day will start out with the release of the weekly USDA Export Sales. Also that morning the USDA will release the November WASDE report, with most eyes watching the US yield and production updates. Friday will end the week with the Commitment of Traders.
Visit our Brugler web site at http://www.bruglermarketing.com or call 402-289-2330 for more information on our consulting and advisory services for farm family enterprises and agribusinesses. Sound analysis and advice makes a difference!
There is a risk of loss in futures and options trading. Similar risks exist for cash commodity producers. Past performance is not necessarily indicative of future results.
Copyright 2017 Brugler Marketing & Management, LLC.