Published on:
21:09PM Apr 07, 2017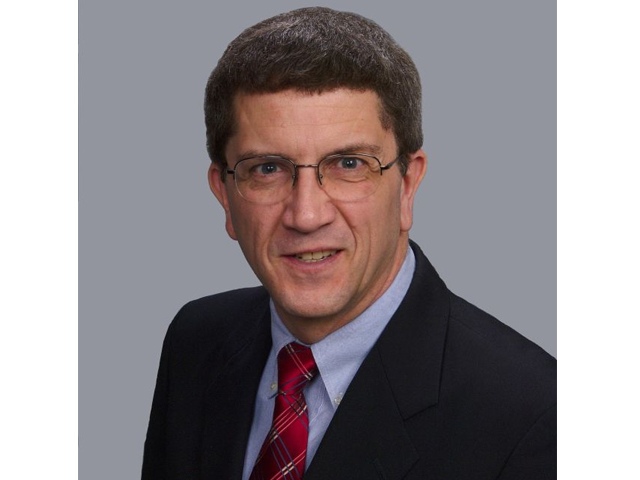 Market Watch with Alan Brugler
April 7, 2017
Spring is Sprung
A spring that has been compressed and released doesn't have much push left. While the calendar Spring still has a lot of time left to run, the bullish spring rally idea looks pretty sprung heading into the April 11 USDA reports. Most of the commodities in our table are showing red ink for the week, with the notable exceptions of KC HRW wheat and live cattle. The US dollar index was up 7/10ths of a percent this week (DX June futures).  That doesn't sound like much, but for soybeans it is the equivalent of a 7 cent loss when applied to last week's $9.46 closing price.  Such a loss would assume no change in the fundamentals, so the actual 4 cent loss in beans this week meant something else on the demand side was actually going right.
Corn futures were down 4 3/4 cents (1.3%) this week, losing some of the gains from the previous week.   Export sales were stronger this week at 1,138,085 MT, with shipments at a marketing year high of 1,597,672 MT (62.9 million bushels). Total commitments slipped a little this week, now 49% larger than last year at this time and with 86% of the full year USDA forecast on the books. We would typically be at 82%. The weekly EIA ethanol production report showed a sharp drop in daily ethanol production to 1.019 bpd, while stocks rose another 448,000 barrels. The average trade estimate for US corn ending stocks is 2.352 billion bushels, with the WASDE report scheduled for Tuesday morning release. The Commitment of Traders report showed the spec funds buying back 5,225 contracts out of their net short position in the week ending April 4. They were net short 150,287 contracts as of Tuesday night.
Wheat futures were mixed in all three markets this week. KC was the only exchange to finish the week in the green, up 1 1/4  cents. CHI was down 2 ½ cents (0.59%) with MPLS seeing a drop of 16 cents, or 2.99%. The initial national crop condition ratings were out on Monday, with the US winter wheat at 51% goor/excellent, vs. 59% last year. On the Brugler500 Index, that is a rating of 340, compared to 361 LY. Winter wheat condition ratings in KS and TX rose 5% for g/e, with OK dropping up 4% this week. USDA reported that 568,394 MT of old crop and 87,000 MT of new crop wheat were sold for the week ending 3/30. Export commitments met 97% of the USDA export forecast of 1.025 billion bushels. The 5 year average pace for this date would be 99%. The average trade estimate for wheat ending stocks in the Tuesday WASDE report is 1.147 billion bushels, 18 million larger than last month.The Friday CFTC Commitment of Traders report showed the spec funds bearish. They increased their net short position by 2,684 contracts in Chicago last week, putting them at -138,834 on April 4. They switched their recently acquired  net position in KC HRW to 7,593 contracts.
Soybeans lost just 4 cents this week, with meal losing $1, and soy oil down only 16 points. Traders are still increasing their expectations for the South American crop, now projecting record yields. The average trade estimate for Brazilian production is now 110 MMT, with some over 113 MMT. The Argentine average estimate is now 56 MMT. Projections for South American exports are rising with the crop production. Traders are looking for USDA to hike old crop ending stocks to 447 million bushels from 435 last month, due to the larger March 1 Grain Stocks reported on March 31. US soybean export commitments have hit 100% of the full year forecast, with the 5-year average for this date only 94%. More importantly, 86% of the full year estimate has already been shipped. Spec funds trimmed their net long in soybeans 37,194 contracts in the week ending April 4. They were only 722 contracts net long in the CFTC report as of that date.  
 

Commodity

 

 

 

Weekly

Weekly

Mon

03/24/17

03/31/17

04/7/17

Change

% Chg

May

Corn

3.5625

3.6425

3.595

($0.047)

-1.30%

May

CBOT Wheat

4.2475

4.265

4.24

($0.025)

-0.59%

May

KCBT Wheat

4.28

4.205

4.2175

$0.013

0.30%

May

MGEX Wheat

5.3575

5.3425

5.1825

($0.160)

-2.99%

May

Soybeans

9.7575

9.46

9.42

($0.040)

-0.42%

May

Soy Meal

318.2

308.4

307.4

($1.000)

-0.32%

May

Soybean Oil

32.23

31.78

31.62

($0.160)

-0.50%

Apr

Live Cattle

122.1

119.95

120.05

$0.100

0.08%

Apr

Feeder Cattle

135.58

133.95

133.75

($0.200)

-0.15%

Apr

Lean Hogs

67.275

65.675

63.325

($2.350)

-3.58%

May

Cotton

77.47

77.33

73.46

($3.870)

-5.00%

May

Oats

2.4625

2.2425

2.165

($0.078)

-3.46%
Cotton futures sank 5% this week after being almost flat the week before. Weekly export sales of old crop upland cotton slowed to 270,000 RB from 392,328 RB the week before. There were an additional 121,000 RBs booked for 2017/18 delivery. Pima sales activity also picked up, with 23,4000 RB of combined old and new crop business reported. Export commitments (shipped plus outstanding sales) total 103% of the full year WASDE estimate. They typically would be 94% at this point. The CFTC report on Friday showed managed money spec funds taking 10,713 contracts from their net long position in cotton, as it went to 94,729 contracts as of the Tuesday close.
Live cattle futures gained 10 cents for the week, or .08%. That was better than the 1.76% they lost the previous week. The wholesale beef market was lower. Choice boxed beef were down 3.2% for the week, with Select boxes also down 3.2%. The electronic FCE sale was a complete bust this week, with zero head sold. The weighted average for the previous week was $131.17. Late week cash sales were not quite that salty at $128-$130. This week, cash sales were slow to develop with packer bids on Friday afternoon at $124 and asking prices $126 and higher. Weekly beef production was down 3.6% from last week but up 6.3% from the same week in 2016. Year to date production is now up 5%. The Commitment of Traders report showed the big spec funds adding 1,644 contracts to their big net long in cattle. As of Tuesday, their net long position was 121,026 contracts, the largest since 2014.
Lean hog futures lost 3.6% this week, adding to a 2.4% drop the previou week. The latest reading on the CME Lean Hog index was $66.15, down $2.71 from the previous Friday. Weekly estimated FI slaughter of 2.306 million head was down 1.6% from the previous week but still a whopping 6.8% larger than the same week in 2016. Pork production YTD is now 1.7% larger than last year. Weekly production was 6.2% larger than the same week in 2016. The USDA pork carcass cutout value was $75.28 on Friday, down 12 cents for the week. Bellies were the weakest component.
 Market Watch
USDA Export Inspections will be released on Monday and weekly Export Sales on Thursday, as per normal. NASS will release the weekly Crop Progress reports on Monday afternoon, with corn planting progress out for the first time. Tuesday is the WASDE report day, with the USDA releasing their monthly update of Supply and Demand Estimates. Also released on Tuesday is the Crop Production report. The EIA weekly ethanol report will be on Wednesday.
Visit our Brugler web site at http://www.bruglermarketing.com or call 402-289-2330 for more information on our consulting and advisory services for farm family enterprises and agribusinesses. Clients can also get one touch access to our cash market and hedging recommendations via our mobile web site.  You will be taken to the mobile home page automatically if you visit our web site with the mobile device. Three times daily fundamental news from Brugler is available on the free side of the mobile site.
There is a risk of loss in futures and options trading. Past performance is not necessarily indicative of future results.  
Copyright 2017 Brugler Marketing & Management, LLC