Published on:
21:16PM May 11, 2018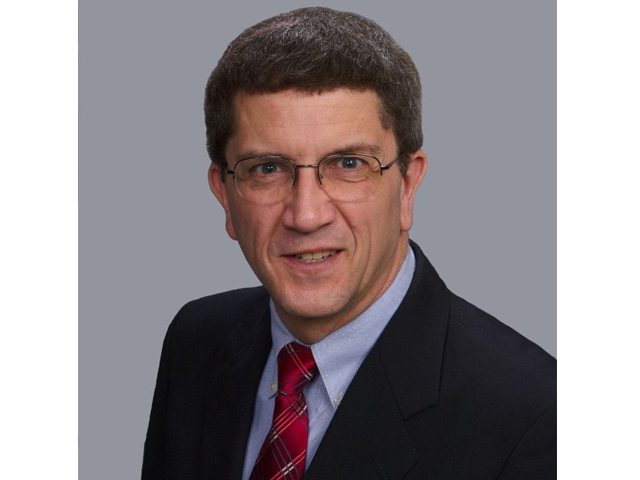 Market Watch with Alan Brugler
May 11, 2018
Stability is a Myth, Make Money from Chaos
Nassim Taleb wrote a best seller back in 2007 titled The Black Swan. We have adopted the title as a term for improbable (or not thought possible) events that do in fact occur and have big impacts on markets or society. He argued, in the words of the NY Times' Michiko Takutani that, "Despite human beings' taste for rational patterns of cause and effect, and their eagerness to impose narratives on the world, he observed, it's impossible to calculate the risks of Black Swan events or predict their occurrence." There is solid research suggesting that such Black Swan events occur in the ag production space at a much higher frequency than standard probability curves would suggest. If you feel that your farm income is tetering on an unstable flow of trade deals, tariffs, war threats and intellectual espionage, you are correct! Taleb wrote a sequel called "Antifragile: Thing That Gain from Disorder". It is a difficult book to read on a number of levels, but basically encourages you to structure your life and business to profit from disorder and fragility. In other words, set yourself up to reward those surprise double digit rallies that are caused by nothing more than a computer feeding frenzy, and have systemic protections (put options, minimum price agreements, a big bank account?) against similar adverse price moves.
Corn futures dropped 9 ¾ cents for the week, or 2.4%.  That erased the 2.37% gain from the previous week. Bulls were on the defensive after NASS reported on Monday that 39% of the corn crop was planted. While still behind the average pace, the gap narrowed. On Thursday, USDA showed no change in their old crop ending stocks forecast but raised the average cash price midpoint by 5 cents per bushel.  New crop production was initialized at 14.04 billion bushels on a 174 bpa national average yield. Ending stocks would tighten to 1.682 billion bushels by August 2019, with world stocks also tightening dramatically. The CFTC report on Friday afternoon showed the spec funds adding 25,575 contracts to their net long position in the week ending May 8. That left them net long 211,892 on Tuesday evening.
Wheat futures were lower in all three markets this week. Chicago was down 5.2% (up 6.46% previous week), with Kansas City down 6.8% after a 4.6% gain the previous week. Minneapolis spring wheat was down 2.9% on some planting progress and the weakness in HRW. USDA hiked projected old crop ending stocks to 1.07 billion bushels on Thursday, trimming exports. New crop stocks are expected to decline to a still comfortable 955 million bushels in the 2018/19 marketing year. World stocks estimates were also tightened, but not enough to justify the recent futures rally. Crop maturity still lags normal for this point in May. The managed money spec funds eliminated their CFTC net short position in Chicago wheat by buying a net 33,028 contracts in the week ending 5/8. That left them net long 4,326 contracts ahead of the Wednesday-Friday sell off. This reminds us of the trade axiom, "Trade wheat, sleep in the street".
 

Commodity

 

 

 

Weekly

Weekly

Mon

04/27/18

05/04/18

05/11/18

Change

% Chg

Jul

Corn

3.955

4.0625

3.965

($0.098)

-2.40%

Jul

CBOT Wheat

4.985

5.2625

4.9875

($0.275)

-5.23%

Jul

KCBT Wheat

5.305

5.5575

5.18

($0.378)

-6.79%

Jul

MGEX Wheat

6.08

6.23

6.05

($0.180)

-2.89%

Jul

Soybeans

10.5625

10.3675

10.0325

($0.335)

-3.23%

Jul

Soy Meal

395.3

393.7

378.6

($15.100)

-3.84%

Jul

Soybean Oil

30.73

30.77

31.31

$0.540

1.75%

Jun

Live Cattle

107

106.05

107.625

$1.575

1.49%

May

Feeder Cattle

142.03

140.40

138.43

($1.975)

-1.41%

Jun

Lean Hogs

72.625

73.525

75.1

$1.575

2.14%

Jul

Cotton

84.51

86.9

84.62

($2.280)

-2.62%

Jul

Oats

2.32

2.35

2.34

($0.010)

-0.43%
Soybean futures were down 3.2% for the week, with 18 cent losses on Friday accounting for more than half of the weekly move. Meal futures were down 3.8% and active July dropped below a multi-month uptrend support line. On Thursday, USDA raised projected old crop crush use 20 million bushels, trimming the carryover estimate to 530 million.  New crop stocks were much tighter than the average trade guess at only 415 million bushels, but the futures reaction was muted. USDA trimmed 1 MMT from their Argentine crop estimate but added 2 MMT to Brazil. The old crop ending stocks rose to 92.2 MMT, however, when the trade had been looking for a cut below 90 MMT. CFTC data showed the spec funds net long 127,042 contracts on Tuesday evening, a reduction of 50,005 contracts in their net long from the previous week.
Cotton futures retreated 2.6% for the week in old crop July. On Thursday, USDA raised projected US cotton exports by 500,000 bales to 15.5 million. The move had been expected, because export commitments were already well above the full year forecast and the marketing year doesn't end until July 31. Ending stocks were tightened to 4.7 million bales. The WASDE folks projected modest stocks growth to 5.2 million bales for 2018/19 but used historically high abandonment and low average yields to get there. Time will tell. CFTC data shows the spec fund longs added 8,853 contracts to their net long position in the week ending May 8, taking it to 97,865 contracts of futures and options.
Live cattle futures rose 1.5% this week. Cash cattle trade was lower than the previous week, but still above the futures market by double digits. Feeder cattle futures were down 1.4% despite lower feed prices and the gains in cattle. Cash trade was mostly $4-5 lower for the week at $122-123. Wholesale beef prices were mixed this week. Choice boxes averaged a 1.2% price gain for the week while Select product was down 0.4%. Weekly beef production was down 1.1% from the previous week but up 6.1% from the same week in 2017. YTD production is now 3.2% larger. The CFTC Commitment of Traders report showed the spec funds finally nibbling at the long side. They boosted their cattle net long to 15,104 contracts, a gain of 3,333 from the previous week.  
Lean hog futures were up 2.1% on the week despite a sell off on Friday. Weekly slaughter of 2.313 million head was down 0.6% from the previous week in typical seasonal fashion but 2.1% above the same week in 2017. Pork production since January 1 has been 3.6% larger than in 2017. The CME Lean Hog index is continuing to rise seasonally, up $.80 for the week to $63.73. The pork carcass cutout value shot up 6.03% this week, tacking $4.18 to the value of 100 pounds of hog carcass. The pork belly primal finally started to show a little life with a 16% pop. The Friday Commitment of Traders report showed the spec funds adding 2,848 contracts to their bearish bets in the week ending 5/8, taking the net to -6,619 contracts of futures and options.  
Market Watch
The week will start off with the USDA Export Inspections report on Monday morning and the weekly Crop Progress report in the afternoon. The May grain futures contracts will also expire, as will May hogs. The monthly NOPA crush report is slotted for Tuesday release, with the weekly EIA ethanol report due on Wednesday. Thursday will feature the weekly USDA Export Sales report in the morning. USDA's Milk Production report will be released on Friday.
Visit our Brugler web site at http://www.bruglermarketing.com or call 402-289-2330 for more information on our consulting and advisory services for farm family enterprises and agribusinesses. Sound analysis and advice makes a difference!
There is a risk of loss in futures and options trading. Similar risks exist for cash commodity producers. Past performance is not necessarily indicative of future results.
Copyright 2018 Brugler Marketing & Management, LLC.