Published on:
20:40PM Aug 25, 2017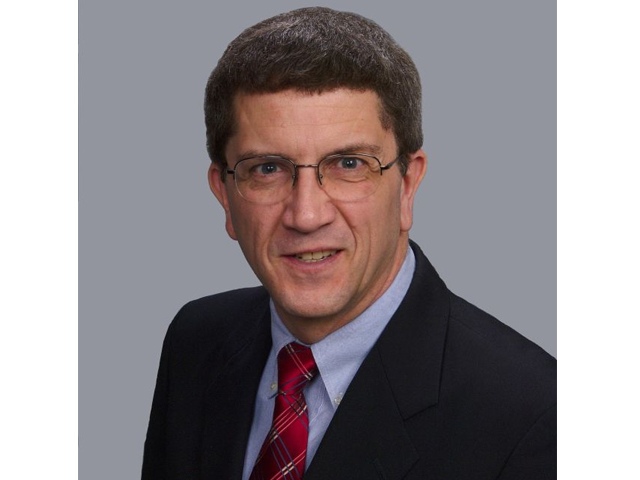 Market Watch with Alan Brugler
August 25, 2017
Storm Clouds
Storm Clouds on the horizon can mean a lot of different things to different people. In a drought, they are a hopeful sign of moisture.  In a wildfire, they offer potential containment. If those clouds are Hurricane Harvey, they threaten crops and property, not to mention import and export channels and a big chunk of the oil refinery business. Export trade is a very cloudy situation right now, with the US already imposing tariffs on Canadian soft wood that are driving up US housing prices and now collecting provisional taxes on biodiesel imports from Argentina and Indonesia. China has of course sharply limited imports of US corn, sorghum, DDG's and ethanol via the protectionist route, and said it was sorry, not for the protectionism but that the US might go to WTO on it.  Lest we be remiss, NAFTA negotiations are fully underway, with initial positions far apart and all sides hoping to come to a speedy conclusion. That is a tough order!
Corn futures fell 3.8% this week, adding to a 2.4% loss from the previous week. The Brugler500 index was up 4 points for the week to 360, but still well below last year. USDA indicated US corn yield at 169.5 bpa, which was down 1.2 bpa from July, but nowhere near the 166.2 bpa that most of the trade had been expecting. The Brugler Virtual Corn Tour results released on Wednesday put the crop at 168.9 bpa (projected January final). The widely followed Farm Journal crop tour wrapped up on Thursday. Pro Farmer's US estimate from Friday afternoon was 167.1 bpa. The CFTC Commitment of Traders report on Friday showed spec funds totally abandoning their net long position. They were net short 17,073 contracts as of August 22 COB (close of business).  
Wheat futures continued to leak lower in all three markets, but were oversold enough that the bleeding slowed.  Chicago SRW lost 1.6% (-5.3% previous week), with KC HRW down 2.4% (-6.1% previous) and MPLS HRS was down 2.7%. The weekly Export Sales report indicated shipments of 499,002 MT, 11.53% lower than last year and 8.59% shy of last week.  US export commitments YTD are 44% of the full year WASDE estimates. The 5-year average pace for this date is 46%. Spec traders added 32,515 contracts to their new net short in CBT futures and options during the week ending August 22. That took them to a net short position of -66,751 contracts.  They also trimmed another 10,839 contracts from their net long in KC HRW, leaving them long 23,770.
Soybean futures gained a modest 0.2% for the week, with a 2 cent loss on Friday eroding modest advances. September meal was down 0.3%.  Soy oil shot up 3% on a US decision to impose provisional anti-dumping duties on all imports of Argentine and Indonesian bio-diesel. The Pro Farmer folks released a national yield estimate of 48.5 bpa on Friday, based primarily on the Farm Journal tour pod counts from Monday to Thursday. The August USDA figure was 49.5 bpa.  The weekly COT report indicated managed money spec funds adding another 8,995 contracts to their net short last week, taking it to -23,394 contracts of futures & options on August 22.
 

Commodity

 

 

 

Weekly

Weekly

Mon

08/11/17

08/18/17

08/25/17

Change

% Chg

Sep

Corn

3.6075

3.52

3.3875

($0.133)

-3.76%

Sep

CBOT Wheat

4.3925

4.16

4.095

($0.065)

-1.56%

Sep

KCBT Wheat

4.4125

4.145

4.045

($0.100)

-2.41%

Sep

MGEX Wheat

6.74

6.6875

6.505

($0.183)

-2.73%

Sep

Soybeans

9.3825

9.375

9.39

$0.015

0.16%

Sep

Soy Meal

299.5

297.2

296.4

($0.800)

-0.27%

Sep

Soybean Oil

33.63

33.61

34.61

$1.000

2.98%

Aug

Live Cattle

109.725

106.375

105.95

($0.425)

-0.40%

Aug

Feeder Cattle

141.78

140.50

141.38

$0.875

0.62%

Oct

Lean Hogs

68.6258

66.125

63.075

($3.050)

-4.61%

Oct

Cotton

69.24

67.79

68.61

$0.820

1.21%

Sep

Oats

2.64

2.5475

2.4125

($0.135)

-5.30%
Cotton futures were up 1.2% this week despite some profit taking on Friday. The big story for the week was Hurricane Harvey, which had originally been expected to stay in Tropical Storm territory and is now seen as a Cat 3 hurricane. Heavy rains and high winds were seen threatening South Texas cotton production, with some risk to the Delta as the remnants move east. The USDA Export Sales data shows 2017/18 crop year commitments YTD are 63% larger than last year at 6.4 million running bales. They are already 51% of the USDA projected full year export total, compared to 28% last year and the average of 35% for this date. The CFTC Commitment of Traders report showed the managed money again trimming their net long in cotton futures and options. They were net long 23,049 contracts on August 22 after trimming the position 6,547 contracts for the week.
Live cattle futures dropped 0.4% this week as cash and futures came closer to convergence. Feeder cattle futures were up 0.6% as cheaper feed ingredients aided margins. The cash cattle market mainly traded $107 this week, down $3 from the previous week. Wholesale beef prices were lower this week. Choice boxed beef dropped another 1.5% for the week, with Select down 2.2%.  Choice carcasses are down $61.20 (-24%) per cwt since June 12. Weekly beef production was up 1.2% from last week, and 2.9% larger than the same week in 2016. Year to date beef production is up 4.2% on 5.9% more slaughter. Average carcass weights are still running below year ago but rising seasonally. Data from the CFTC on Friday showed spec traders actually added 221 contracts to their net long in the week ending August 22, to 81,396 contracts. That ended a string of 9 weeks where they were getting less bullish. The USDA Cattle on Feed report on Friday night showed a comparative slowdown in placements, with July 102.74% of year ago. Marketings were 104.14% of July 2016, leaving August 1 On Feed 4.3% larger than a year ago and the largest since 2012.
Lean hog futures saw nearby October futures drop another 4.6% after losing 3.6% the previous week. The CME Lean Hog index dropped to $79.40, down $4.30 for the week and $6.10 in two weeks. The seasonal decline is underway. Weekly pork production was up 0.3% from last week, and 3.0% larger than the same week in 2016. Pork production YTD is 2.2% above than last year. Weekly slaughter @ 2.338 million head would be 3.1% larger than the same week in 2016 (includes Saturday estimate). The USDA pork carcass value sank 4.14% this week, a $3.73 drop. The pork belly primal lost another 15.8% after being down 13.6% the previous week. CFTC showed the managed money spec longs trimmed their net long by 5,469 contracts in the face of a sharp price decline. That put them net long 75,680 contracts on August 22.
Market Watch
Grain traders will begin the week dealing with surprise futures positions resulting from September options exercises on Friday. Cattle types will deal with the results of Friday's Cattle on Feed release. This week will be routine for grain traders on the report front. The USDA Export Inspections report will be out on Monday, along with weekly Crop Progress. The weekly EIA ethanol report will be on Wednesday. The USDA Export Sales report will be out on Thursday, with the CFTC Commitments of Traders report rounding out the week on Friday.  August feeder cattle and Live Cattle futures expire on the 31st.  On Friday, we will also be blessed with the monthly Grain Crushings and Fats & Oils reports.  With month end and the long Labor Day weekend coinciding, expect some spec fund money to be sloshing around before the end of the week.
Visit our Brugler web site at http://www.bruglermarketing.com or call 402-289-2330 for more information on our consulting and advisory services for farm family enterprises and agribusinesses. Sound analysis and advice makes a difference!
There is a risk of loss in futures and options trading. Past performance is not necessarily indicative of future results. 
Copyright 2017 Brugler Marketing & Management, LLC