Published on:
21:30PM Apr 28, 2017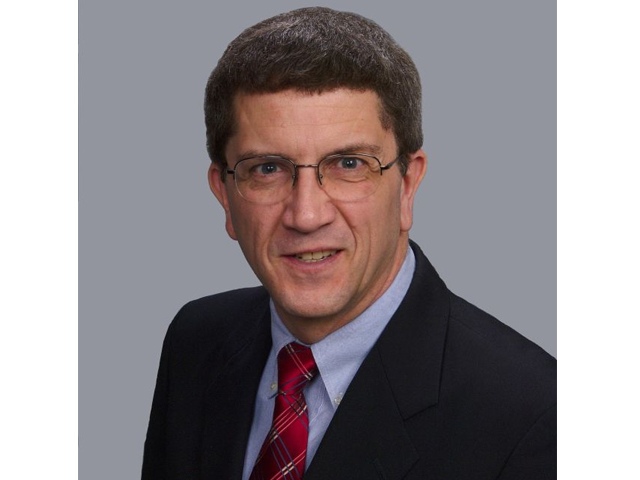 Market Watch with Alan Brugler
April 28, 2017
Storming Cattle
The cattle market is seeing what some have described as a perfect storm, a confluence of events resulting in an unusually significant impact. Think F5 tornadoes or Cat 5 Hurricanes or the monster waves seen in movies. Packers appear to have a lot of lucrative forward sales on the books, at a time when slaughter ready cattle numbers are just climbing out of a multi-year low for this time of year. They are pulling cattle ahead, dropping average carcass weights and beef tonnage from what it would otherwise have been and thus extending the tightness. Export sales are up 1-2% in a market where that much of a change has a big impact on price. The spec funds have the largest long position since April 2014, and are pressing it because the cash cattle aren't yet offering any delivery risk. The largest short in the market is the farmer/feedlot operator, who isn't happy about the margin calls but does have offsetting gains in the cash market.  How will it end? Probably with a lightning bolt of liquidation selling. When? Stay tuned!
Corn futures were up 1 cent per bushel for the week and down 6 ¼ cents for the month. Corn planting was 17% done as of last Sunday, which was more than expected. Widespread rains are expected to have slowed the progress this past week, with results due on Monday. The market took a wait and see attitude, since yield declines are not very strongly associated with planting progress until after May 7. Corn total export commitments are now 37.63% greater than last year at this point, and 90% of the final USDA projection. That is compared to the average of 88% and only 79% last year. The Commitment of Traders report showed spec funds adding 24,448 contracts to their net short position in corn futures and options as of last Tuesday. Their net short position of 196,257 contracts (just shy of one billion bushels) is the largest reported position since March 2016.
Wheat futures were higher in all three markets, but with different dynamics. KC HRW was the bull leader, thanks to a hard freeze and heavy frost that hit some heading wheat and burned back leaves in some other areas.  MPLS spring wheat was higher due to planting delays in both the US and Canada. Chicago SRW is seeing some heavy rains from AR up to IL and IN and KY, but wet conditions in late April are more typically a breeding ground for fusarium and quality issues in SRW than for outright yield loss. The Brugler500 Index rose from 346 to 347 this week. That is still below the 359 index for the same week in 2016. HRW conditions improved 1 point, while SRW ratings were static. Old crop export sales bookings are slowing down, with only a month left in the marketing year. In the CFTC COT report, spec funds added another 20,201 contracts to their net short position in Chicago Wheat Futures and options for the week ending April 25. They were net short 162,327 lots as of Tuesday. 
 

Commodity

 
 
 

Weekly

Weekly

Mon

04/13/17

04/21/17

04/28/17

Change

% Chg

May

Corn

3.71

3.57

3.58

$0.010

0.28%

May

CBOT Wheat

4.2975

4.05

4.185

$0.135

3.33%

May

KCBT Wheat

4.2725

4.045

4.2475

$0.203

5.01%

May

MGEX Wheat

5.3025

5.265

5.4075

$0.143

2.71%

May

Soybeans

9.555

9.51

9.4525

($0.057)

-0.60%

May

Soy Meal

317.5

309.6

311.7

$2.100

0.68%

May

Soybean Oil

31.19

31.94

31.45

($0.490)

-1.53%

Jun

Live Cattle

114.7

116.7

124.025

$7.325

6.28%

May

Feeder Cattle

138.40

139.25

149.55

$10.300

7.40%

May

Lean Hogs

68.3

63.025

66.975

$3.950

6.27%

May

Cotton

75.62

78.99

80.23

$1.240

1.57%

May

Oats

2.255

2.175

2.375

$0.200

9.20%
Soybeans lost 5 ¾ cents this week, with meal up $2.10/ton but soy oil dropping 49 points. At 11.6# per bushel, the soy oil cost bean value 5.7 cents per bushel. Soy oil bulls were hoping for the Trump/Macri meeting to result in limitations on imports of Argentine biodiesel, but nothing concrete has been reported. A bill to reinstate the biodiesel credit is still a long way from passage. Weekly soybean export sales were much better than the trade had expected, at 880,400 MT (combined), but wet weather in the US also threatens additional soybean acreage if corn and spring wheat don't get in the ground. Managed money spec funds added 2,447 contracts to their CFTC net short position in the week ending April 25. They were net short 48,275 contracts.
Cotton futures rose 1.6% this week in the soon to expire May contract. USDA reported weekly export sales of old crop upland cotton slowed to 115,500 RB. There were an additional 65,300 RBs booked for 2017/18 delivery. Pima business totaled 13,4000 RB, which was up from a week ago. US Export commitments (shipped plus outstanding sales) for cotton are 102% of the USDA projection for final cotton exports, vs. 91% last year and the average of 96%. In the weekly COT report, managed money added 13,226 contracts to their net long position in cotton futures and options contracts. Their net long position rose to 95.596 contracts on April 25. The new USDA average world price is 69.85 cents/lb, up 88 points from the previous week.  
Live cattle futures rose another 6.3% this week as they chased and caught the cash cattle market. April futures went off the board at $138.00. The 4 week change is a dramatic $13.15 per cwt, or 11.86%. Cash cattle traded $135-138 this week, with big discounts for pickups 2 to 3 weeks out. The wholesale beef market was higher this week. Choice boxed beef advanced 2.1% and Select boxes were up 1.9%. Choice is now back to about where it was on March 23, but cash cattle are a LOT higher. Weekly beef production was up 4.4% from last week and up 4.4% from the same week in 2016. Year to date production is now up 4.6% on 6% more slaughter. Estimated carcass weight was down to 805# with average live weight at 1,335#. Packers are really pulling these cattle ahead.  The Commitment of Traders report showed the big spec funds adding another 6,822 contracts to their big net long in cattle.   Open interest (in CFTC data) for cattle futures is a new record at 413,184 contracts as the funds are long and feedlot operators are the big shorts.
Lean hog futures were up 6.3% this week, reversing the loss of 7.7%  from the previous week. Rising cattle and beef values are creating sales opportunities for pork.  Hog slaughter should also be coming into a seasonal slow down soon, although numbers will continue to be 3-4% above year ago. The CME Lean Hog index dropped to $59.71 on Friday, and was $1.88 below the previous Friday. May futures have more bullish ideas, going home at $66.97. Weekly estimated FI slaughter (including Saturday) of 2.290 million head was up 0.1% from the previous week and 7.2% larger than the same week in 2016. Pork production YTD is now 2.0% larger than last year. Weekly production was 6.9% larger than the same week in 2016. The USDA pork carcass value was down $1.01 for the week, or -1.83% after bottoming on Wednesday.
 Market Watch
We'll get the "usual" weekly Export Inspections report on Monday morning and Crop Progress on Monday afternoon.  Monday is also the scheduled release day for the monthly Fast & Oils (soy  crush) and Grain Crushings (Ethanol) reports. The regular USDA Export Sales report is scheduled for Thursday. The May serial options in Cattle expire on Friday.
 Visit our Brugler web site at http://www.bruglermarketing.com or call 402-289-2330 for more information on our consulting and advisory services for farm family enterprises and agribusinesses. Clients can also get one touch access to our cash market and hedging recommendations via our mobile web site.  You will be taken to the mobile home page automatically if you visit our web site with the mobile device. Three times daily fundamental news from Brugler is available on the free side of the mobile site.
There is a risk of loss in futures and options trading. Past performance is not necessarily indicative of future results.  
Copyright 2017 Brugler Marketing & Management, LLC