Published on:
20:48PM May 04, 2018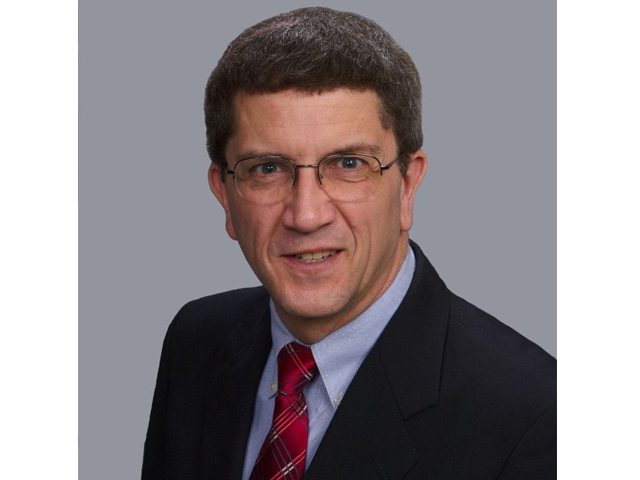 Market Watch with Alan Brugler
May 4, 2018
Sunny, With A Chance of Hail
More than one pundit has said that if it weren't for weather, politics and religion the average human being couldn't conduct a conversation. We talk about the markets a lot with our producer clients, but those conversations have had a lot of politics and weather in them lately. If religion comes up it has been of the Dear God or Oh God varieties, with pleas for better weather or a second chance to sell the top. This time of year, weather tends to dominate because it drives planting progress and crop development. Political weather has been mostly talk of tariff storms building to hurricane proportions.  The sun broke through on Thursday amid Internet rumors regarding a breakthrough with the Chinese negotiations. Soybean bulls were rained on Friday when no such breakthrough was announced and the US team headed home.  The charts and the weather forecasts look sunny going home today, but with definite severe weather potential.   
Corn futures gained another 2.37% this week to $3.98 ¾, a 5.9% rally in May over the previous 2 weeks. NASS reported 17% of the corn crop was planted as of last Sunday, lagging the average by 10%. Monday should show improvement in planting progress. During March 472.913 mbu of corn was used for ethanol production according to the USDA's Grain Crushing report. That was 9.1% larger than February and 2.72% above last year. Ethanol production in the week ending 4/27 was back up to 1.032 million barrels per day. Census US corn exports during the month of March were 6.49 MMT, down 4.2% from a year ago. Corn export commitments are practically even the same time last year and are 90% of the USDA full year export projection, 1% above five year average pace. Actual exports through the week of 4/26 are still lagging at 55% of that projection vs. the 60% average. The CFTC report on Friday afternoon showed the spec funds adding 63,440 contracts to their net long position in the week ending May 1. That left them net long 186,317 on Tuesday evening.
Wheat futures added on to gains from the previous week. Chicago was up 6.46% for the week, totaling a 13.87% jump in the past couple weeks. Kansas City was up 4.59% this week, and 11% higher on the prior 2 weeks. Minneapolis spring wheat saw gains of 3.88% since last Friday. The annual HRW Wheat Quality Tour was the driver of the rally, projecting the KS winter wheat crop at 37 bpa, down from last year's 46.1 and the 41 bpa average. Commitments for US all wheat exports are now 94% of the full year USDA projection, with the normal pace at 103%. This could suggest that the USDA could trim that projection next Thursday. Winter wheat conditions reported by USDA on Monday showed a slight improvement to 33% gd/ex. Over the week that ended last Sunday the Brugler500 index was 2 points higher at 287 points. Progress of the crop is still slacking at just 19% headed compared to the normal pace of 30%. The USDA also showed the spring wheat crop just 10% planted. The managed money spec funds cut their CFTC net short position in Chicago wheat by 26,101 contracts in the week ending 5/1, leaving them at -28,702 ahead of the Wednesday-Thursday rally. That was their smallest net short since last August.
 

Commodity

 

 

 

Weekly

Weekly

Mon

04/20/18

04/27/18

05/04/18

Change

% Chg

May

Corn

3.765

3.895

3.9875

$0.092

2.37%

May

CBOT Wheat

4.6325

4.955

5.275

$0.320

6.46%

May

KCBT Wheat

4.8275

5.1225

5.3575

$0.235

4.59%

May

MGEX Wheat

6

6.0625

6.2975

$0.235

3.88%

May

Soybeans

10.2875

10.45

10.2725

($0.177)

-1.70%

May

Soy Meal

374.1

393.2

394.4

$1.200

0.31%

May

Soybean Oil

31.3

30.43

30.56

$0.130

0.43%

Jun

Live Cattle

103.725

107

106.05

($0.950)

-0.89%

May

Feeder Cattle

139.33

142.03

140.40

($1.625)

-1.14%

May

Lean Hogs

69.95

66.1

67.075

$0.975

1.48%

Jul

Cotton

84.73

84.51

86.9

$2.390

2.83%

May

Oats

2.325

2.215

2.2375

$0.023

1.02%
Soybean futures gave back last week's gains, down 17 cents per bushel this week mainly on Friday's sharp losses. Meal futures were up $1.20, with soy oil just 13 points higher. No deal was reached in two days of the US-China negotiations, with both sides suggesting some minor issues had been solved but none of the major requests. The US soybean crop was reported at 5% planted on Sunday, even with the average pace. Tuesday's Fats and Oils report from the USDA indicated a record crush during March at 182.16 mbu. That was a 10.43% jump from February and 13.32% above March 2017. Combined stocks of soy oil totaled 2.44 billion pounds at the end of February. Official shipments of soybeans during March were shown at 3.24 MMT by US Census, 3.8% larger than last year. Total commitments for soybean exports are now 2.8% behind this time last year. They are 97% of the USDA export forecast, matching the five-year average. CFTC data showed the spec funds net long 177,047 contracts on Tuesday evening, a gain of 6,953 contracts from the previous week.
Cotton futures posted 2.83% gains in the July contract this week, helped by a 240 points jump on Friday. Last Monday, the USDA reported planting progress at 12%, 2% below the typical pace. Weekly upland cotton exports were shown at 432,550 running bales, well above last year. Upland cotton export commitments are now 114% of the USDA full year export projection. The average for this week is 96%, suggesting the USDA may raise that projection next week The Adjusted World Price was updated to 74.99 cents/lb, 74 points above the previous week. Mills reduced their May unfixed on call position by 2,873 contracts to just 24 contracts as of April 27. They still have a large July position. CFTC data shows the spec fund longs added 6,141 contracts to their net long position in the week ending May 1, taking it to 89,012 contracts of futures and options.
Live cattle futures dropped 0.89% this week, despite gains in cash cattle. Feeder cattle futures were down 1.14%. Cash trade was mostly $2 higher for the week at $126-128. Wholesale beef prices were solidly higher this week. Choice boxes averaged a 3.0% price gain for the week and Select was up 2.5%. Weekly beef production was up 3.3% from the previous week and up 8.3% from the same week in 2017. YTD production is now 3.1% larger. The CFTC Commitment of Traders report confirmed the spec funds were continuing their bearish shift. They trimmed their cattle net long to only 11,771 contracts (smallest since February 2016), and down 3,620 from the previous week.  US beef exports during March set a monthly record of 260.628 million pounds according to Census data. That was 15.4% larger than February and 11.4% above last year.
Lean hog futures were up 1.48% on the week. Weekly slaughter of 2.332 million head was down 1.3% from the previous week but 2.8% above the same week in 2017. Pork production since January 1 has been 3.6% larger than in 2017. The CME Lean Hog index is continuing to rise seasonally, up $1.70 for the week to $62.93. The pork carcass cutout value was up 0.99% for the week, thanks to a strong performance from the ribs and pork butts. The Friday Commitment of Traders report showed the spec funds adding 6,416 contracts to their bearish bets in the week ending 5/1, taking the net to -3,771 contracts.  Census data shows pork exports from the US totaled an all time record for a single month at 538.108 million pounds. That was 2.7% above March 2017 and 9.6% larger than last month.
Market Watch
The week will start off with the USDA Export Inspections report on Monday morning. That same afternoon, the weekly Crop Progress report will be released. Tuesday is the last trading day for May cotton futures. The weekly EIA ethanol report will be released on Wednesday. Thursday is a busy day as the USDA will present the Export Sales report in the morning, followed by the USDA monthly Supply and Demand and NASS Crop Production reports. The WASDE will show initial expected 18/19 S&D numbers for both the US and world.
Visit our Brugler web site at http://www.bruglermarketing.com or call 402-289-2330 for more information on our consulting and advisory services for farm family enterprises and agribusinesses. Sound analysis and advice makes a difference!
There is a risk of loss in futures and options trading. Similar risks exist for cash commodity producers. Past performance is not necessarily indicative of future results.
Copyright 2018 Brugler Marketing & Management, LLC.